Are you looking for the best hair tonics and hair essence in Singapore? Often women and men start using hair tonics when they face issues such as hair loss, greying or dandruff. But, if you have been paying any attention to K-beauty, you will know that hair tonics and hair essence are essential in any hair care regime - for prevention so you don't need to cure! 
For newbies, a hair essence or hair tonic can help to nourish your hair and scalp so that it is better prepared to absorb all the goodness coming right after. Consistency wise too, a hair tonic or hair essence is similar to a face essence - watery, almost like a lighter oil that can help with a myriad of issues. 
Whether it's to reduce hair loss, promote hair growth and a healthier scalp or get rid of dandruff and oily elements in your scalp, a hair tonic can make a world of a difference. 
So, which one do you buy? We've put together a list of the best hair tonics and hair essence you can find in Singapore. Choose the right one and enjoy a well-nourished scalp, healthier hair and lesser hair troubles in the future.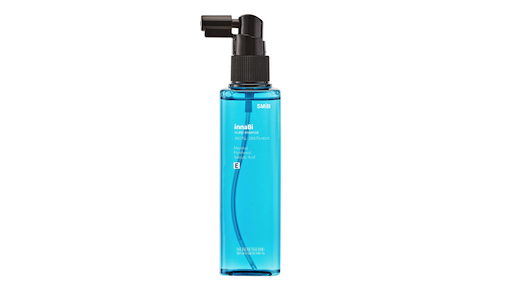 We've often spoken about the magic of adding Calcium to your hair products for maintaining a healthy scalp and avoiding hair loss. Pioneering the use of Coral Calcium in hair technology, SMIB is the number 1 anti-hair loss brand from Korea, with a queue of loyal customers the world over.  
Their SMIB Coral Calcium Hair Essence contains high-quality calcium extracted from corals found in the ocean. This Coral Calcium is effective at maintaining a healthy scalp and promoting hair growth. To use, simply dab onto the scalp and notice lesser irritation, itching and hair loss over time.
For a holistic hair loss treatment, consider using their 4-step routine. The set includes SMIB innaBi Shampoo, SMIB innaBi Treatment, and a ground-breaking SMIB Scalp Massager that utilizes high-tech Plasma technology to remove sebum and dead skin from the scalp. Finally, together with Step 4, the SMIB Coral Calcium Hair Essence, you can achieve a healthier scalp that reduces hair loss and gives you healthy, full of volume hair. 
If you are wondering about the efficacy of this hair treatment, a quick look at the customer reviews and you'll see very real results. Additionally, a clinical test report showed that SMIB products (complete set) help to soothe the scalp, reduce the number of missing hair, improve scalp elasticity and tensile strength.
With over a million sets sold the world over, SMIB's effective Coral Calcium Hair essence will give you voluminous, healthy hair at an easy on the pocket price!
SMIB's best selling Complete Set includes a Plasma Scalp Massager, Coral Calcium Shampoo, Coral Calcium Treatment and the Coral Calcium Hair Essence.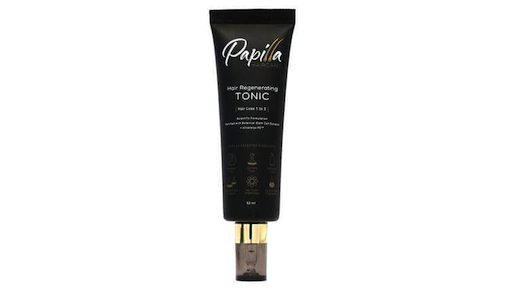 The brainchild of Korean Dermatologists, Papilla Haircare is a homegrown Singaporean collaboration with Korean Scientists. With their own laboratories in South Korea, Papilla Haircare are able to develop hair loss products using Botanical Stem Cells, Salmon PDRN DNA and Alloysterys.
The Papilla Haircare Colour Boost Hair Tonic with PhytoKines is a scientific formulation from Papilla's Patented BioScience Laboratories. The colour boosting hair tonic comes fortified with botanical Stem Cell Extracts + Allosterys PE™and is paraben free, sulfate free, silicone free with no artificial colours, no toxic chemicals and no artificial fragrances.
Hair Regeneration Tonic with PhytoKines promotes a healthy hair cycle while boosting hair density for healthier, thicker hair. The hair tonic inhibits 5-alpha Reductase(aka scalp hair loss) and reinforces hair anchoring in the roots of your hair. It also prevents hair loss, and is anti-dandruff all while protecting hair from free radical damage.
Papilla Haircare's hair tonics come in 2 versions. Hairloss 1 to 3  is recommended for early hair thinning, hair loss prevention, prematurely damages and senile grey hairs. Hairloss 4 to 6 is recommended for mid to severe hair loss and hair loss prevention.
Prefer to see a specialist in person? Papilla Haircare also provides non-invasive, state-of-art scalp innovations and consultation at their hair loss centre located in Ngee Ann City Singapore.
Hair Growth Expert TrichoMD Hair Restoration & Aesthetics is dedicated to the highest quality of (SMP) Scalp Micropigmentation and hair loss treatments in Singapore, Australia and the world over. 
Made with USDA certified organic and 100% natural ingredients, the products by TrichoMD contain none of the 15 harmful ingredients like parabens, sulfates, silicones, fragrances, etc. This clean hair care line includes a shampoo, hair elixir, scalp elixir and hair colours designed specifically to tackle hair and scalp-related issues. 
The Tricho MD Scalp Elixir is a quality hair growth spray formulation designed to noticeably improve the appearance of your looks. It works gently to give you fuller hair that will be the envy of everyone, everywhere. Keep your scalp feeling fresh and clean with the stimulating and nourishing ingredients of this effective product. When used as directed, the scalp elixir works to promote blood circulation and keeps the scalp feeling fresh and healthy. With a vital scalp care formula that sits lightly on the skin and provides the perfect amount of sensation, this product is well-suited for an oily scalp and thinning hair. 
Need something for your hair instead? TrichoMD's 100% Natural infused Hair Elixir with Peppermint and other enriching ingredients like coconut butter is a great option for making your hair feel less frizzy and more manageable. With one spray, the deep moisturizing properties help to repair chemically damaged hair, restore split ends and detangle those nasty knots.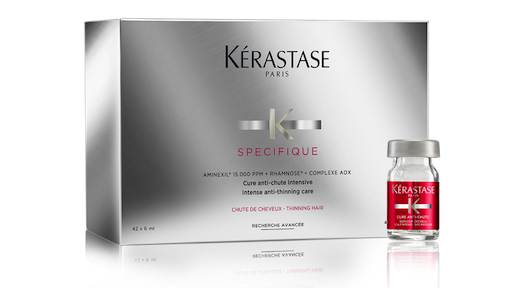 Kerastase makes some of the most effective hair care products and their Cure Anti-Chute tonic is no less. This intensive anti-hair loss cure inhibits the loss of hair and acts to improve the quality of new hair and density while protecting against oxidative stress. Enhanced by innovative key ingredients, it restores the quality and suppleness of the scalp while delivering visible results. An added benefit for styling thanks to stronger and thicker hair with greater volume, shine and overall health. 
Clinically proven to help to reduce the rate of hair loss*, this hair tonic or hair essence offers better resistance to traction and less breakage during styling. 
Hair is enhanced, thicker and stronger and recaptures volume, shine and flexibility.
Key Ingredients include Aminexil 15 000 PPM: The valuable blend of Aminexil®, GlucoLipide GL® and Madecassoside to help maintain hair density*. It improves the health of tissues surrounding the hair root making them more flexible and resilient which allows the root to anchor more firmly into the scalp. It also contains Rhamnose: Vegetable sugar with anti-ageing properties, that is responsible for the production of collagen and elastin that provide support and flexibility to the skin.
You can now get your favourite hair care brands and products including Kerastase from the Kimage E Shop
*Clinical test. 119/130 people vs placebo. Daily application for 6 weeks.
We've been using this range pretty extensively this year, and know that Shiseido Adenovital products simply do what they are meant to! This high-quality hair tonic or hair essence is as good as what they use in salons! It penetrates your hair roots, creating just the right conditions for growth and healthy hair. You will also notice a tingling, cooling sensation when you apply it to your scalp but unlike menthol infused products that dry out your skin, this essence reduces sebum production without taking away the scalp's natural moisture. 
 Made with Ononis Extract which is a fortifying agent, the hair essence strengthens cuticles to make your hair more resistant to damage. There's other goodness in here too! Adenosine, Hop extract and Arnica are carefully formulated to ensure your hair gets healthier with every use. 
Use this hair tonic regularly and you'll find your scalp well moisturised and clean leading to lesser hair loss, dandruff or itchiness.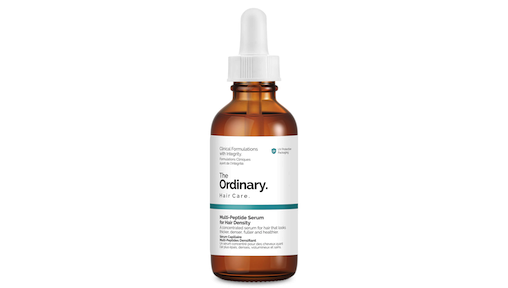 Love The Ordinary formulas for your face? It's time you tried The Ordinary Multi-Peptide Serum for Hair Density as well.  A concentrated formula specially designed to support hair health, it works to promote thicker, denser and healthier hair. This lightweight hair serum has an emollient base for effective penetration and utilises a 21.15% concentration of technologies for maximum results.
The formula contains REDENSYL™ complex (with larix europaea wood extract and camellia sinensis leaf extract) and Procapil™ peptide complex (with biotinoyl tripeptide-1), Call designed to target stem cells and improve hair density, and also increase blood flow to the scalp. Results include thicker, denser hair that's well nourished. The product is free of sulfates, SLS and SLES, parabens, formaldehyde, formaldehyde-releasing agents, phthalates, mineral oil, retinyl palmitate, oxybenzone, coal tar, hydroquinone, triclosan, and triclocarban, and contains less than one percent of synthetic fragrances. This product is also vegan, cruelty-free, and gluten-free.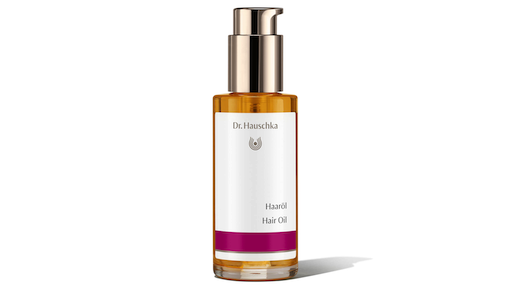 Dr Hauschka's Hair Tonic adds natural shine, volume and manageability to all hair conditions. It works by strengthening hair as it calms and balances an excessively dry or oily scalp. Infused with neem leaf, the treatment strengthens keratin and prevents breakage, whilst a blend of rosemary, borage and horse chestnut promote healthy hair follicles and improve manageability.
Enriched with arnica and birch bark extracts, the powerful formula works to nourish and rebalance an oily or dry scalp, restoring long-lasting comfort. Non-greasy and lightweight, you can expect calm, invigorated tresses with luminous shine from root to tip. E.N.
Free from synthetic fragrances, dyes and preservatives, mineral oils, parabens, silicone and PEG.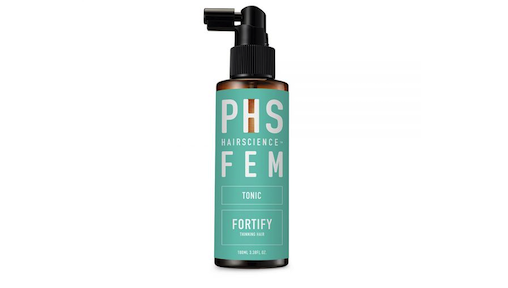 Once the scalp is damaged, it's incredibly hard to reverse the effects, which is why the folks at PHS Hairscience advocate a preventive approach. A good scalp care regime can do wonders for the scalp's health and when the scalp is in tip-top shape, hair is healthier, happier and more beautiful. PHS Hairscience is known for using bioscience-based components that deliver fast results and long-term benefits for the scalp and hair. Made with the purest botanical essences in high concentrations, their range of hair tonics and hair essence products do not contain harmful additives like parabens, mineral oils or benzophenone. In fact, unlike many products on the market, their superior formulations are highly concentrated and not watered down - which means effectiveness that gives you results which last!
With more than 100 SKUs over 14 ranges, the PHS Hairscience home care collection caters to a wide array of scalp and hair concerns. With 5 best-selling tonics, each targets a specific hair problem - itching, dandruff, oiliness, hair loss, and a specific hair tonic just for women who are suffering from hair loss. 
FEM Fortify Tonic – Hair Growth Tonic for Women is specially formulated for women with mild to moderate hair loss and thinning hair concerns, and for those who want to prevent premature hair loss, this powerful treatment tonic delivers vital nutrients to nourish and strengthen hair roots, thus reducing hair fall significantly. Hair follicles are reinvigorated to support a healthy scalp and natural hair growth, helping to keep hair full-looking for longer.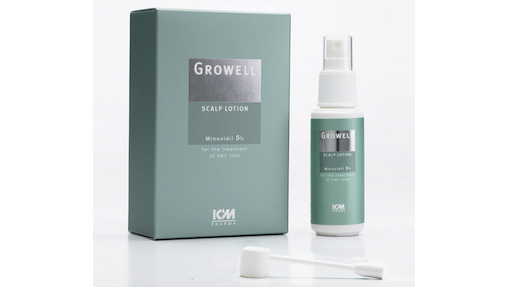 Another best-selling hair loss essence, the ICM PHARMA Growell 5% Scalp Lotion contains Minoxidil, which is a scientifically proven ingredient for hair loss. With a power dose of 5% Minoxidil, users say a mere 2-3 months is all it takes to start seeing a difference in your hair.
Manufactured locally in Singapore, the ICM Pharma Growell 5% Scalp Lotion follows the Pharmaceutical Good Manufacturing Practice standards. Growell Scalp Lotion works by rejuvenating and enlarging miniatured hair follicles and stimulating hair growth. Also, it helps maintain new hair and stop hair loss. For men who are losing their hair, Growell Scalp Lotion is often used for the treatment of male pattern baldness in men too.