Are you holding back on using facial oils and oil-based serums? Contrary to popular belief, the use of oils in skincare is in fact unanimously beneficial - oily skin or not. And this trend is a lot older than you might think! Whether it's Kate Middleton's love for Rosehip, Cleopatra's obsession with Almond oil or Sophia Loren's famous Olive oil baths - the benefits of beauty oils have been known for centuries and by many. So, if you've been hesitating about adding oil to your skincare routine, we'd urge you to try some too. Here are 6 reasons why!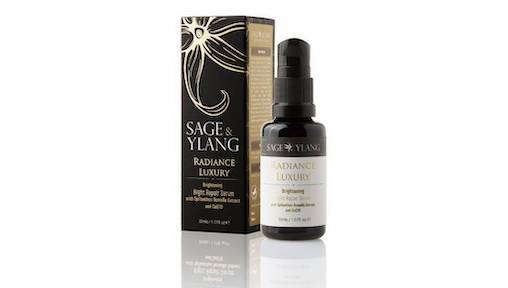 1. Skin Loves Oil
Does adding face oils to your skin make you nervous? From breakouts and greasy skin to clogging our pores - it may seem like adding oil to your skincare would make matters worse, especially when you live in a humid climate. The truth is that there is a RIGHT oil for every skin type. Using polysaturated oils rich in Omega 3 and 6 will not break you out, and in fact, it will help to transform your skin to glowing gorgeousness. (Some polyunsaturated oils are able to regulate sebum production, therefore suitable for oily skin types.)
What's more, your skin loves oil! The skin's topmost layer (stratum corneum) is a mix of lipids and skin cells with ceramides, cholesterol, waxes, and free fatty acids. Because, like attracts like, your skin will naturally love oils. And when the right type of oils sits on the right type of skin, one can immediately see complexions improve.
For those wary of oil, an overnight serum is a great way to let your skin absorb all the goodness. Sage and Ylang's Radiance Luxury is a powerful multi-tasking night treatment which looks to reverse the effects of environmental aggressors. Powered by phytonutrients and antioxidants, this serum counters the effect of skin-stress that happened during the day.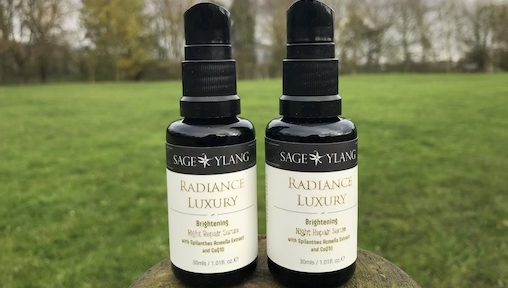 2. Plant Oils are Loaded with Fatty Acids
Plant oils contain essential fatty acids. Pay attention though as while all fatty acids protect the skin, only essential fatty acids are specifically important for overall skin health. Essential fatty acids like omega-3s and omega-6s are the building blocks of healthy cell membranes. These polyunsaturated fats also help produce the skin's natural oil barrier, and keep skin hydrated, plumper, and younger-looking.
Generally, facial oils contain one or a combination of linoleic and oleic acids. Your choice of face oil should also depend on this. For instance, if you have dry skin, you should choose facial oils with a high concentration of oleic fatty acids to help moisturise your skin, whereas oily to combination skin types will benefit from oils with linoleic acids that help control excess oil, sebum, and acne!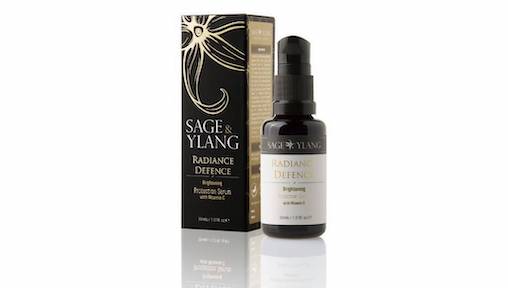 3. Validated by Science and Research
There's been a lot of research in this field - who wouldn't want to formulate the elixir of youth after all! It is well established that certain fixed plant oils and essential oils are beneficial in targeting different skin problems. Argan oil, Squalane and Rosehip oil, are well known for their anti-ageing properties.
These days, plenty more exotic oils are being extracted and mixed to strengthen, nourish, soothe, protect, and brighten the skin. For instance, Sage and Ylang's Radiance Defence is a Vitamin C and E infused serum of 15 phytonutrients and vitamin, that enhances the skin's natural defence against environmental stressors. Besides offering effective skin brightening and protection, it also nourishes, repairs, moisturizes, tones and firms - all at the same time. Not just a common facial oil, but a powerful serum which brightens skin, this 100% plant-based brightening serum targets age spots, sunspots, and melasma. 
Got your laser treatment done but continue to see pigmentation return? The Radiance Defence Serum acts as an excellent maintenance regime to reduce the frequency of visits to the dermatologist or aesthetician. The multi-tasking, light-weight serum consists of a blend of healing plant oils, which are high in phytonutrients, plus Vitamin C and E, which aids in skin brightening and gives an added antioxidant effect.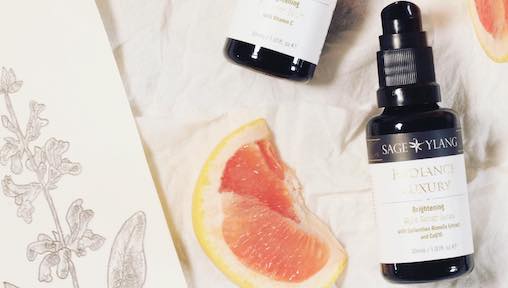 4. Plant-based Oil Serums are 100% or Almost 100% Plant-derived
Are you a clean beauty warrior? With no added fillers, plant-based oils and serums are delivering clean and pure goodness to your skin - right from the source.
Having no filler means that the skin gets chock full of benefits directly from the serum and its formulation. These plant actives sit on the skin and feed the skin and not suffocate it like many conventional lotions or mineral oils do. Furthermore, the skin does not have to deal with any synthetic ingredients, as there are no preservatives in oil based serums.  Many of these plant oils are thus able to soothe inflammation, nourish, protect and heal the skin.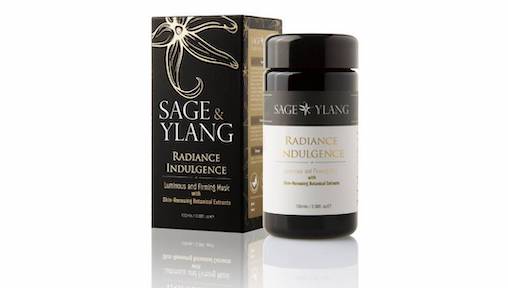 5. Face Oils Work on a Range of Skincare Troubles
Face oils are full of benefits like nutrients and antioxidants and this means that they offer solutions for a range of skincare troubles. Unlike a normal moisturiser, face oils only truly penetrate the first few layers of the skin. This ensures that your skin is smooth and soft to the touch. In fact, many experts recommend using a face oil after you apply moisturiser, as the oil creates a barrier to lock in hydration. 
Want something for ageing skin? Turn to face oils! As we get older, our skin starts to produce less oil, which in turn, makes it skin age more quickly. Adding a face oil to your daily routine helps to replace that lost natural oil on your skin and nourishes it to a youthful glow. For acne prone skin, there are oils and oil-based serums that contain antibacterial agents, like Tea tree oil or those that slow down natural oil production like Jojoba oil. For irritated or inflamed skin, argan and geranium oil can be used for their anti-inflammatory properties to calm down redness and soothe skin. The list and uses are literally endless!
If you need a real pick-me-up, Sage & Ylang's Radiance Indulgence facial clay mask comes infused with 10 exotic botanical extracts and organic essential oils with skin-renewing anti-ageing botanicals to revitalize and refresh your skin. Better still, this multi-tasking mask comes in a travel-friendly, powder form and hence it is preservative free. Being a powder form also makes it a versatile mask as you can add any liquid such as yoghurt, honey, herbal teas etc to further customise the treatment.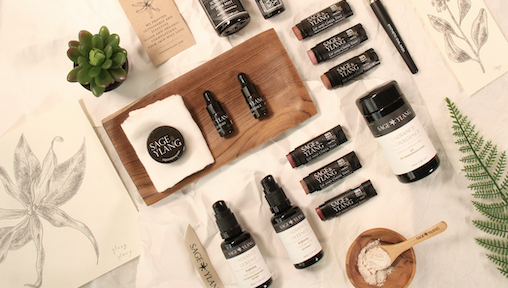 6. Multitaskers
While using oils is great for a number of reasons, their ability to multitask and heal just about anything is what amazes us! From moisturising the face and body to livening up our cuticles, adding shine to our hair, the uses for oils are more than we know! Want a winter lotion or one that can nurture your skin when the air conditioning makes it dry?
Just dab on your facial oils as they are great for moisturising, reducing the appearance of fine lines, and can help reduce redness and irritation. Need something to manage your brittle hair ends? Try the popular Hair Repair and Shine serum by Sage and Ylang that is formulated with a power pack blend of 8 plant-based hair fortifying botanicals, 3 organic essential oils, and vitamin E. Particularly interesting is its use of Sacha Inchi Oil, an excellent Amazonian oil rich in omega 3 and 6 fatty acids which helps to repair and strengthen hair!
*Sources
1) Lin, Tzu-Kai, et al. "Anti-Inflammatory and Skin Barrier Repair Effects of Topical Application of Some Plant Oils." MDPI, Multidisciplinary Digital Publishing Institute, 27 Dec. 2017,www.mdpi.com/1422-0067/19/1/70.
2) Lis-Balchin, M. "Essential Oils and 'Aromatherapy': Their Modern Role in Healing - M. Lis-Balchin, 1997." SAGE Journals, journals.sagepub.com/doi/abs/10.1177/146642409711700511.
3) Vaughn, Alexandra R., et al. "Natural Oils for Skin-Barrier Repair: Ancient Compounds Now Backed by Modern Science." SpringerLink, Springer International Publishing, 13 July 2017, link.springer.com/article/10.1007/s40257-017-0301-1.
4) Parker, Susan M. Power of the Seed - Your Guide to Oils for Health & Beauty. Process Media, 2015.