Few culinary pairings are as perfect as wine and cheese. For fans of both wine and cheese, finding the perfect pair is one of life's simple pleasures. Wine and cheese pairing possibilities are endless; there are the classics and then there are the experts who take into consideration texture, acidity, fat and tannin.
These wine bars in Singapore make the choices simple for you with their expertise and personal recommendations.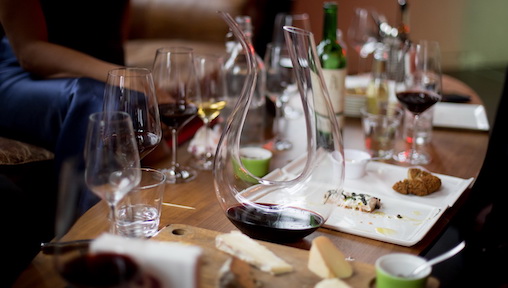 13% Gastro Wine bar welcomes you to indulge in an experience of wine and cheese of authentic European influence. They offer a vast and revolving collection of 20 different kinds of cheeses and over 250 types of wine.
A perfect pairing with the selection of wines would be their collection of delectable imported cheeses with flavour profiles for every palette. The cheeses Millefeuilles and Rocher Nantais are semi-soft, creamy and crumbly, pairing very well with their popular wine selection. 
13% Gastro Wine provides guests with a broad profile of specially curated Old World Wine such as Simon Bize of Burgundy, Michel Gassier of Rhone, Singla of Rousillon, and their very own house brand, 13% Champagne. 
Their New World wine selections include both red and white wines from New Zealand, Australia, Chile and the United States which includes Pinot Noir from Villard Fine Wines, Chardonnay and Sauvignon Blanc. 
In addition to the pairings of wine and cheese, 13% Gastro Wine offers a diverse selection of house-made charcuterie with various meats such as pork and duck rillettes, terrines, foie gras and imported Spanish Ibérico Bellota so take your pick of savoury delights to enjoy a delightful gourmet experience. 
Aliwal Address: Kampong Glam Heritage District, 14 Aliwal Street #02-01 (2nd Floor) Singapore 199907
Killiney Road Address: 117A Killiney Road (2nd Floor), Singapore 239554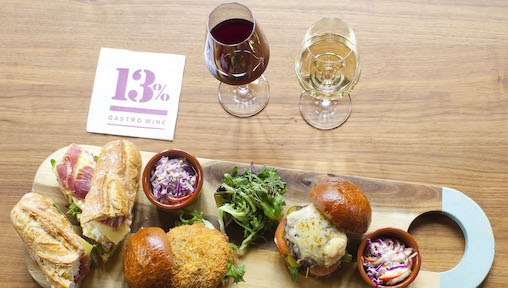 13% Gastro Wine's latest outlet to open, 13% Gastro Wine Telok Ayer offers delicious servings of Mediterranean food to pair with their wine and cheese. Their famous dish 'Tomato' is well-known among locals - a tatin dish consisting of confit tomatoes, roasted pine nuts and burrata cheese and topped with a balsamic reduction. 
13% Gastro Wine Telok Ayer is uniquely different from 13% Gastro Wine's other two outlets due to the focus on the lunch special menu which features European food made from fresh produce and ensures high-quality dishes. To incorporate authentic European flavours, menu items like the Duck or Pork Rillettes and condiments are in-house produced.
In addition to the extensive red and white wine selections, they offer a variety of gourmet sandwiches, steak frites and burgers. Nestled away in the CBD, 13% Gastro Wine Telok Ayer is a great option to have lunch or dinner or after-work drinks in a lively, buzzing atmosphere. 
Address: 123A Telok Ayer Street (2nd Floor), Singapore 068592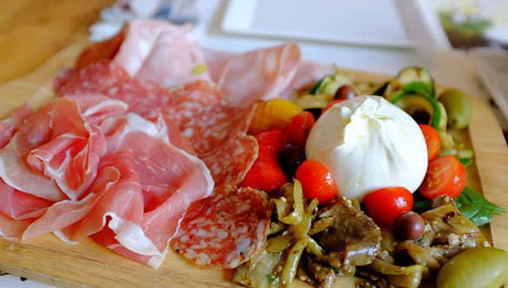 Wine and cheese by the Singapore River; there's a romantic evening right there. D.O.P Mozzarella Bar and Restaurant, located at Robertson Quay, as the name suggests, specialises in mozzarella cheese. From the fertile plains of Campania Region, where the owner, Luca Iannone is from, comes the unique Mozzarella de Bufala d.o.p. 
Luca has selected the very best farms that milk their own herds and produce a superior mozzarella with the characteristic porcelain white shine, milky texture and distinctive taste. The menu was created and is constantly refreshed with the following principle in mind - serving only fresh and authentic Italian products.
One of the recommended wine and cheese pairings is white wine from the Greco di Tufo Wine region with handmade Burratina, Italian cold cuts and grilled vegetables. So, make sure to try that out!
Address:  60 Robertson Quay, #01-04A, The Quayside, Singapore 238252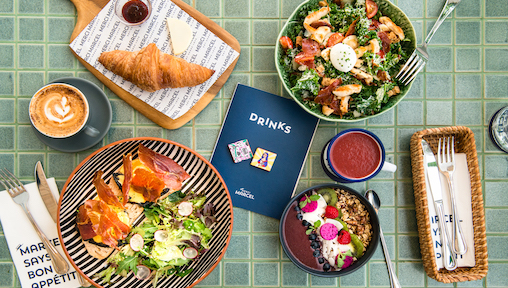 Merci Marcel delivers a fresh take on contemporary French gastronomy. Its daily rotational wine-by-the-glass and cheese menus offer you variety and different experience every time. The light-filled wine bar is a great setting for sumptuous lunches, business meetings, and casual coffee sessions.
Merci Marcel is committed to sourcing superb wines that truly reflect the land they are grown on. Through months of laborious search for wineries which share the core values of quality small batch production, the brand is proud to introduce an expansive wine list consisting of over 100 exclusive red wines and white wines from producers all over France.
Inspired by neo-bistro French cuisine, the dining menu uses the freshest ingredients spanning from quality meats, seafood, herbs and spices. Unique farm cheeses from France are air flown on a daily basis, you can choose your preferred cheeses to go along with your food and wine. Popular crowd pleasers including the Ravioles de Royans, a French speciality layered with Switzerland Tête de Moine cheese, Croque Marcel, Organic Snapper Ceviche and Duck Rillettes remain as signatures on the menu.
 
Tiong Bahru Address: 56 Eng Hoon St, #01-68, Singapore 160056
Club Street Address: 7-9 Club Street, Singapore 069403
Orchard Address: #01-03 to 04 Palais Renaissance, 390 Orchard Road 238871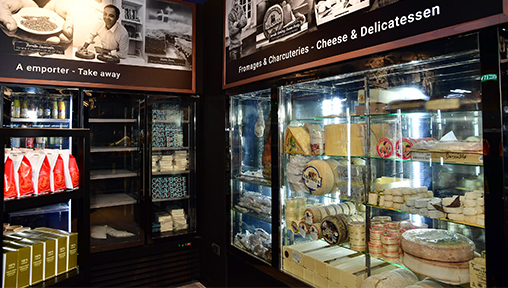 So France, Le Bistro-Epicerie, is a discovery of the French art-de-vivre and one of the world's finest bistronomy. Artisan produce and world-renowned wines from the rich terroirs and, particularly from the Nouvelle-Aquitaine south-west region of France, are brought in exclusively to deliver the 100% French experience to customers in Singapore.
Located in the lively precinct of Bugis at the Duo Galleria, So France comprises a bistro, wine bar, gourmet store and event space for wine tastings and masterclasses. Lovers of French food and wine, immerse in and enjoy a completely French ambience, whether it is filling baskets with gourmet artisan goodies, sipping a refreshing aperitif or gorgeous Bordeaux wine at the wine bar, or indulging in the crème de la crème of French pastries, cheeses, charcuterie, oysters and more.
An excellent pairing recommended at So France is the Chateau Kirwan Margaux 2012, paired with the 24-months aged Comté cheese made from cow's milk. If your prefered drink is red wine, then this is the combination for you. 
Address: 7 Fraser Street, Duo Galleria #01-51/56 Singapore 189356