We were first introduced to U by Uniworld last October and were very glad to know of a river cruise that was changing the cruising scene and keeping it affordable! 
From our past travel experiences, we were certain that we did not want to lug our suitcases throughout Europe and that cruising was our best option to experience some of the highlights of Netherlands and Germany. 
We decided we wanted a different honeymoon experience and decided on "Rolling on The Rhine" which started from Amsterdam and cruised its way to Frankfurt as we wanted to be able to party, check out castles, and indulge in good food and drinks.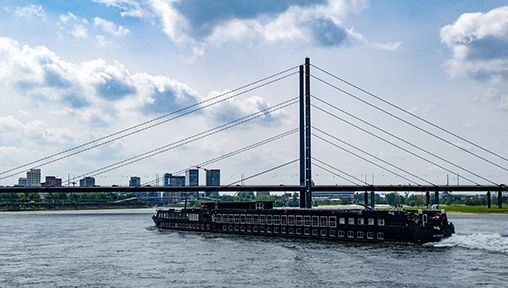 Day 1: Amsterdam
As the river cruise had guests flying in from every part of the world, everyone could conveniently get onto the cruise as per their flight timing. We all got to meet each other during our welcome briefing and got acquainted over dinner which was a communal dining experience.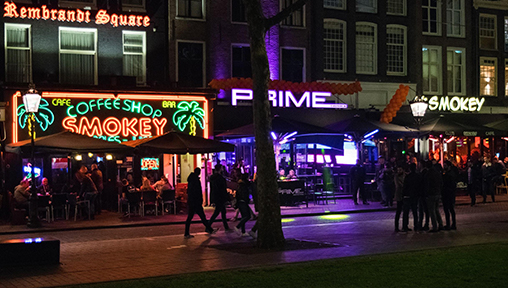 After a lavish 4 course dinner, we left the ship and walked to downtown Amsterdam with our "U" hosts to get our bearings and reached Rembrandtplein square. The streets were filled with people enjoying local beer and fare in the city despite the rain.
Day 2: Haarlem & Amsterdam
We woke up in Haarlem, a city outside of Amsterdam, and took a walk with our "U" hosts on the cobbled streets past the gabled houses and windmills. We reached the Church of Beers, a sinfully good brewery housed in a former church in the centre of Haarlem.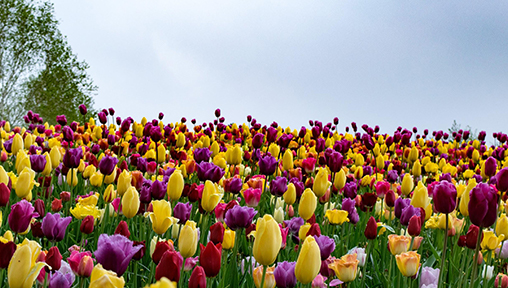 In the afternoon, we hopped on a coach and headed to Keukenhof Garden in Lisee, South Holland. Also known as the Garden of Europe, the best time to view the Tulips is in April. Keukenhof Garden plants approximately 7 million flower bulbs annually.
In the evening, we joined U Time's Red Light Special and visited the Museum of Prostitution, the world's first, and learnt about the trade as well as the experience to stand in front of a window.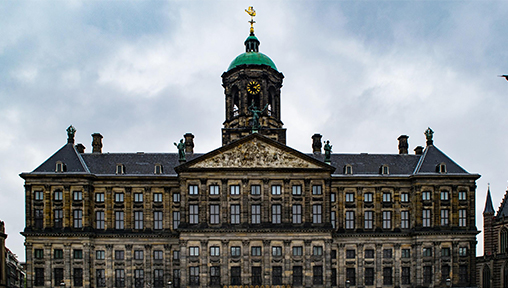 Day 3: Amsterdam
We had brunch and left for a canal cruise that took us through Prinsen Keizers and Herengracht on our way to Prinsengracht. As we had familiarised ourselves with the city, we took a walk till Jordaan and indulged in some Argentine lunch. We soon learnt that Queen Maxima of Netherlands was born in Argentina.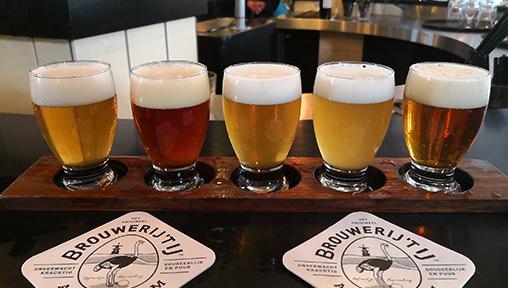 While heading towards Dam Square, we stumbled upon Croissanterie d'Oude Brug which served delicious milk chocolate waffles with vanilla ice cream. We then decided to visit the Brouwerij Het Ij, a local brewery known for its beers and was located beside the biggest wooden windmill of the Netherlands.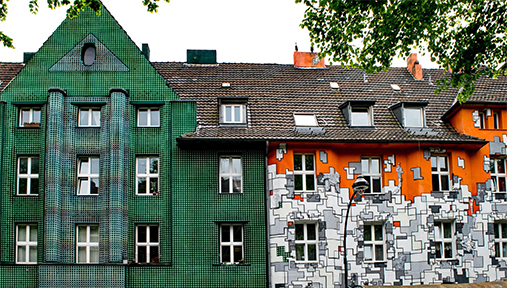 Day 4: Düsseldorf & Cologne
Our U Host Diana discovered Kiefernstraße, a street in Düsseldorf that has been a meeting point for alternative culture. The house fronts are painted with various graffiti images that proved to be a great spot for photography.
We then took a walk in Duisburg where we visited the famous Uerige Brewery to indulge in their signature Alt Beer and CurryWurst.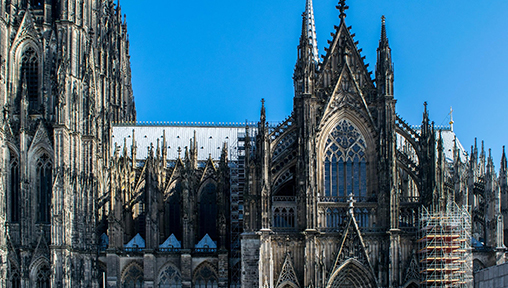 After dinner, we visited the world-renowned Cologne Cathedral, a monument of German Catholicism and Gothic architecture, which was officially declared a UNESCO World Heritage Site in 1996. Over 20,000 people walk its corridors every day, making it the most visited landmark in Germany and it is 157 metres in height!
Our "U Hosts" then took us to try Kölsch, a German Beer brewed in Cologne.
Day 5: Cologne, Bonn & Koblenz
We were hosted by the owners of Rheinstein Castle which was built in 1317 and got to know more about the castle's history. Rheinstein's courtyard is known as the Burgundy Garden after the Burgundy grape vine growing there. The vine, which is approximately 500 years old, still produces grapes.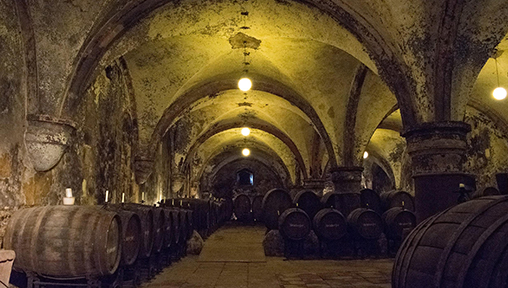 Day 6: Rüdesheim & Frankfurt
As we sailed through the rhine in the morning, everyone was on enjoying the breeze on the top deck and was listening to stories of castles and cities that we were sailing by which was one of the best parts of the river cruise.
We chose to visit Kloster Eberbach for wine tasting instead of learning how to make traditional hand-crafted cheese at the Cheese Academy, which was apparently was great fun according to those other guests who went for it.
This 882 years old monastery was where Game of Thrones was filmed in. Kloster Eberbach was very successful economically from the cultivation of vineyards and the production of wine by Monks who would have just one meal a day and survive on wine that explains why their Riesling is simply delicious!
Dinner was great fun as we had a surprise performance from the crew that was loads of fun.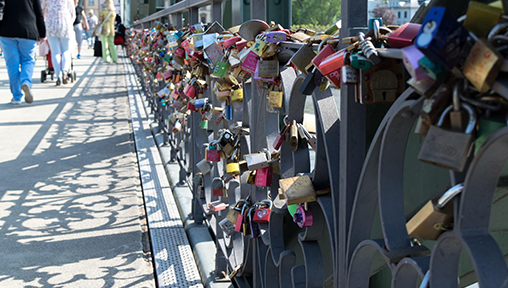 Day 7: Frankfurt
Our German U Host Boris took us for an orientation walk an introduced us to Apfelwein which is a must try in Frankfurt. After which, we explored the local farmer's market and had the entire day to roam around Frankfurt at our own pace. Many guests took advantage of the in-house Laundrette which came handy especially for travellers continuing their journey post the river cruise. 
Since it was our last night on the cruise and we had made several friends on the trip, we decided to dance our last night away in the river cruise's Disco as they had hired a DJ on board! No party is ever complete without plenty of "Wefies" from the Photo Booth on board. 
Day 8: Frankfurt
After having our last brunch on the river cruise, we disembarked from "The A".
Click here to view more travel photographs.