Local chef and owner of Artichoke, Bjorn Shen, has returned to the mothership with quirky new additions to the menu and decor. Fans of the funky Middle Eastern-inspired restaurant on Middle Road would be no stranger to the unpretentious service, as well as menu classics like Hot Skillet Prawns with Green Harissa.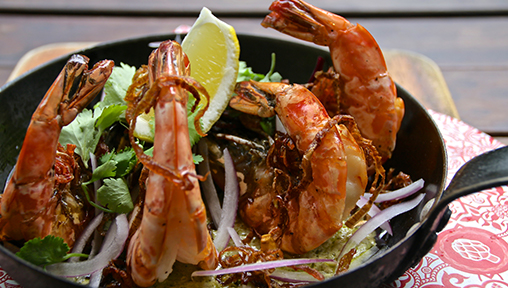 Artichoke has since been synonymous with Bjorn Shen's brand of 'dudestronomy', his self-coined culinary style. Having just completed his filming for MasterChef Singapore as a judge, Bjorn sits down with us to talk about his style of cooking.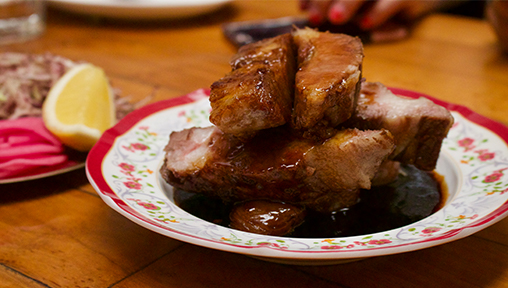 Vanilla Luxury: How would you describe your 'dudestronomy' style of food?
Bjorn Shen: 'Dudestronomy' is the elevation junkie comfort foods with three things - cooking skill, creativity, and quality ingredients. For example, the Chocolate Salty Pie that is a spoof of McDonald's fast food but with the use of artisanal ingredients such as Valrhona dark and sea salt cocoa sugar.
However, only about 10 to 20 percent of our menu consists of dudestronomy dishes. We also make traditional dishes such as the Lamb Adana Kebab and Iraqi Spiced Mushrooms.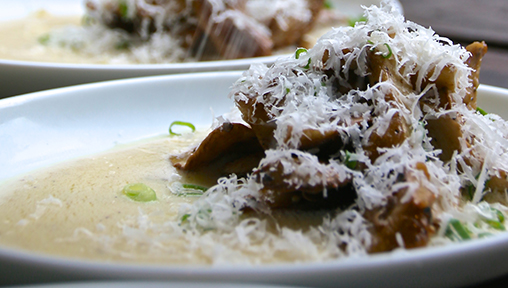 Vanilla Luxury: What are your thoughts on being known as Singapore's Most Rebellious Chef?

Bjorn Shen: I have never thought of myself as being rebellious. Maybe I'm unabashed about being myself and that's different from a lot of chefs who cook with their customer in mind. For me, I just put my own style into my food and so far people seem to like it.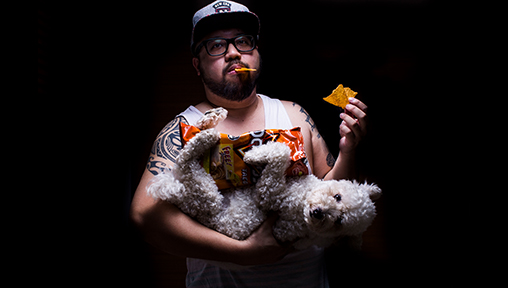 Vanilla Luxury: What are some of your favourite dishes from the new menu?
Bjorn Shen: Well, I did name a dish BJ's Favourite Steak. Right now I'm loving the Flank steak so that's what we are using. But the cut may change depending on what is my favourite steak at that point in time. So, one day we might serve Flat Iron Steak.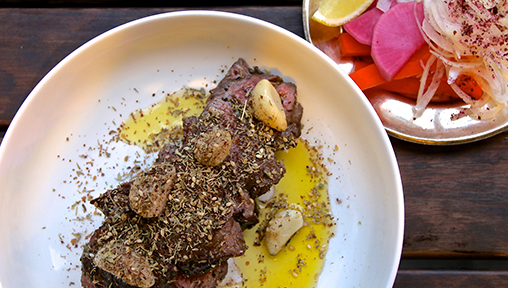 Vanilla Luxury: Tell us more about how your menu changes over time?
Bjorn Shen: Artichoke is a very chef-centric restaurant so the dishes reflect my mood at that point in time. As a restaurant, we have to keep growing and developing to keep things fresh. Every year we have a different micro theme. One year we had Locavore, another year American barbecue, and this year the dishes are inspired from the grill house.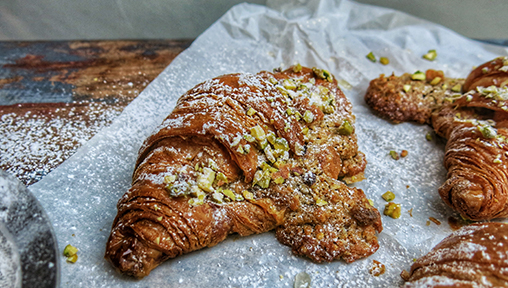 Vanilla Luxury: Why Middle Eastern cuisine and how did you learn to make it?
Bjorn Shen: I actually started off not liking Middle Eastern cuisine because I had only eaten at places that served hummus from cans and precooked meat that was dry and rubbery. When I was living in Australia, my best friend was Canadian Arab and when his mom would visit, I would camp at his place just to help her cook.
So, these little experiences with my friends changed my outlook on Middle Eastern cuisine. And because I started out hating it and then ended up loving it, it made a greater impact on my life. I was also a Sous Chef of a Greek café in Melbourne.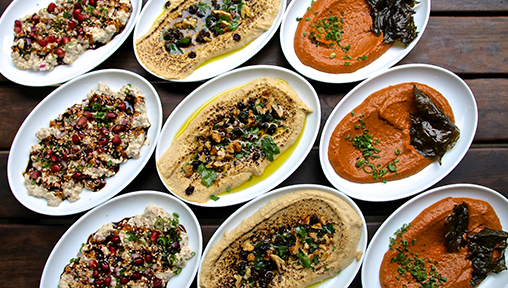 Vanilla Luxury: What are some of your favourite recipes from the Artichoke Cookbook?
Bjorn Shen: Everything! I've put all my favourite recipes in there, but my favourite is the simplest one - Chips with garlic sauce.
It's a very rewarding feeling seeing people coming to Artichoke, having a great time, and then being able to bring back the experience in the form of a souvenir. There are only 150 copies left in the whole world, available for purchase at the restaurant. I've already started testing new recipes and travelling to take food photos for a second book. I'm looking for a publisher so, please contact me!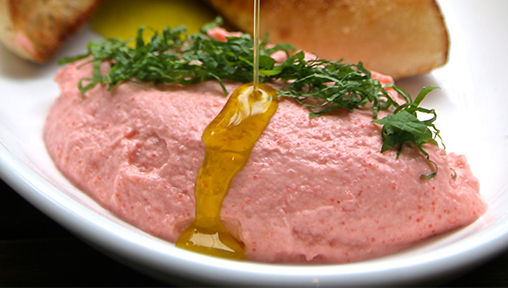 Vanilla Luxury: Any last thoughts?
Bjorn Shen: Yes, I do not eat fried mayonnaise. I make 'dude food' but I really love eating salads as well.