Shopping for Christmas gifts for kids, babies or growing children in Singapore? These Xmas gift ideas are a mix of fun and practical and will have them all beaming with joy. 
What's more, they come parent-approved, which means you'll be loved for being thoughtful by both the grown-ups and their little ones! From best-selling scooters, intelligent toys (coding included!) and cuddlesome cuties, these gifts are the ones to buy for a very merry Christmas!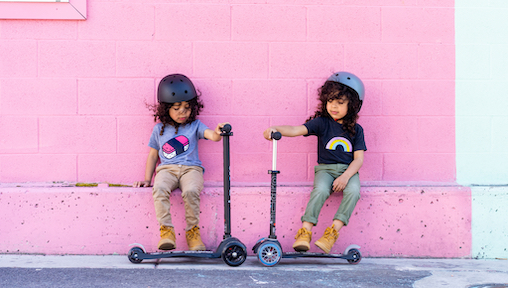 Want something super-fun, hardy and practical? There's always room for a Micro Scooter in every single household. As the 'original scooter', the award-winning, Swiss-engineered Micro brand of Scooters have a range of products for growing kids, and their parents and come with a 2-year warranty. 
With a variety of scooters for your toddlers, children, and adults, Micro Scooters come engineered to withstand the demands of the most active children and adults. Built to the highest level of safety, these scooters are designed to make scooting simple for all riders. 
In the market for a balance bike or trike instead? Take a look at the Micro Scooters range of balance bikes that come with a deep frame that makes it easy for your child to get on and off. A comfortable, height-adjustable saddle means it's a good option for those early growing years.
Got an older child who doesn't enjoy the stroller anymore? The Micro Trike XL is an excellent option for kids who don't like sitting in a buggy anymore but still can't walk long distances. Perfect for the mall or a quick walk around your neighbourhood!
White and Black Trading represents many leading outdoor brands in Singapore including Micro Scooters, Penny Skateboards, Ezyroller, Waboba, Crazy Catch, QuickPlay and Swingball. With free deliveries on all orders over $100 and dedicated sales and post-sale teams, you'll be sure to find the right Christmas gift for your kids with them!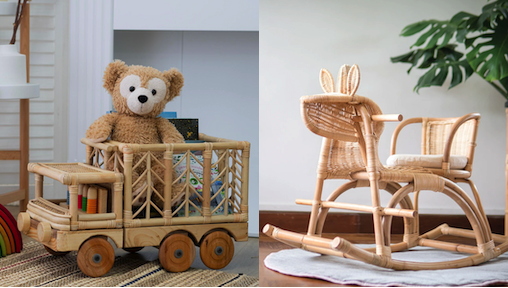 Need just the piece to spruce up your child's room and imagination? Beautiful and practical, Kathy's Cove was born out of the desire to create sustainable and environmentally-friendly furniture and children's toys using the versatile and hardy rattan as the key material in all pieces. Designed in-house in sunny Singapore, each piece is delicately and professionally handcrafted by dedicated craftsmen.
Their inaugural collection NOEL, was designed for the little ones in mind. It includes several open-ended toys that promote creative and interactive play like Aria's Victorian Doll House which comes with two levels, an attic and a spiral staircase for levels of fun!
The Noah's Animal Farm and Barnyard encapsulates the rustic wooden barns of yesteryears and guarantees endless hours of playtime, and it is outfitted with two adjustable ladders and a removable stable that is able to house three figurines.
Or consider the best-selling Howard's Moving Books & Toys Storage Truck, a hot favourite with its charming looks and large storage space that is able to fit your child's beloved books and toys. Its six attached wheels allow young ones to steer it around the house!
You can also revive those childhood memories of lounging on rattan chairs for hours by getting your kids a Rattan Rocking Chair. Or make use of the Kathy's Cove furniture range that is created to encourage organisation skills with Ellie's Organising and Crafts Cart, and the Stef's Cosy Home Display and Storage House Shelf!
You can get 8% OFF all products from now till 20 December! Use coupon code LAUNCH8 upon checkout to enjoy your savings! Orders above $150 within Singapore get complimentary delivery right to the doorstep!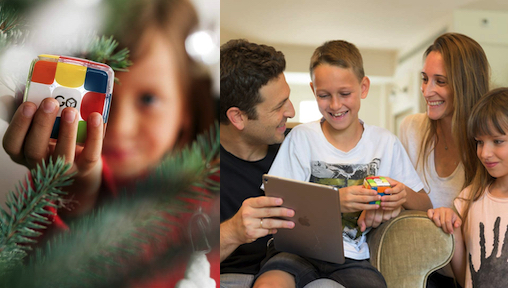 Want to discover a secret trove of amazing, educative toys in Singapore? TOYTAG is a leading online and retail toy store in Singapore that sells fun, interactive and intelligent toys that are guaranteed to make your kids, squeal with delight! Starting out as an idea, to house the best toys and games under one roof, today TOYTAG scour the world for the most useful and imaginative toys and bring them to our little dot.
Take the GoCube Edge for instance. Discover a whole new world of cubing and learn to solve the cube in a fun and interactive way (in 1hour!). Built with multiple mini-games, GoCube Edge can accurately measure your child's play to level up their game. They can also take those battles online and play with friends on the global leaderboard. The completely re-engineered the iconic puzzle toy makes for the perfect Christmas present - a modern super-puzzle with brains that also helps to answer it all.
Want some real competition at home? Get your kids  Klask: The Magnetic Game of Skill. Klask is a fun magnetic game where the players challenge each other in a battle that can get loud and exciting!
A game that will entertain all players from youngsters to the older folks, Klask allows you to take charge of the magnets from under the table. Both players try to score while trying to avoid the white barrier magnets in the middle of the game field - you'll need fast hands and quick thinking!
Coding genius on your hands? Get them the imagiCharm: Starter Kit, a smart accessory that you can program and learn coding from. What's more, it can be worn on backpacks, bags, or used as a keychain! The imagiCharm has 64 lights that can turn into endless designs and animations. You even can customize your imagiCharm and learn coding with the imagiLabs app.
You'll find plenty more Christmas gift options for kids at TOYTAG. We also love that they have a robust range for older kids too - making toy shopping fun for all age groups!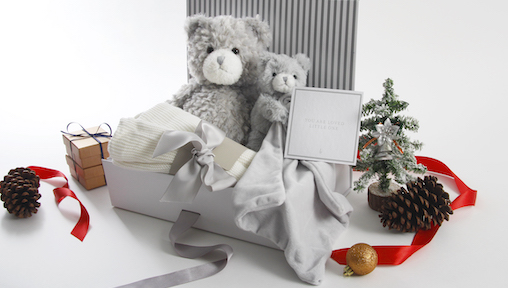 Our favourite baby gifting brand in Singapore, RAPH&REMY have Christmas for little ones sorted! Their Luxe Christmas Gift Set is the perfect gift for every little one to unbox on Christmas morning.
It's never too early or too late to make a lifelong friend with the adorable RAPH&REMY Timeless Teddies or snuggle into their silky soft Organic BambooCloud Cooling Blanket.
Suitable for all ages, the Luxe Christmas Gift Set comes with an Organic BambooCloud Cooling Blanket (personalisable), a Timeless Teddy Security Blanket (personalisable), a Timeless Teddy (Choice of Silky Smooth or Silk Scruff), a luxurious gift card and gift box. You also save 20% when you purchase these items together as a set!
What's more, the Luxe Christmas Gift Set comes beautifully wrapped in a red velvet ribbon and some extra Christmas foliage! Free standard shipping in Singapore and with worldwide shipping options available too, this is indeed the Christmas gift for kids to pop under the tree!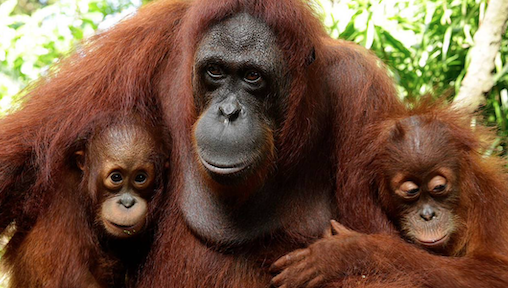 The one gift in Singapore, regardless of Christmas, a birthday or school holidays, that is guaranteed to get you endless excitement is a visit to the Singapore Zoo! 
As the best experiential gifts for kids (and adults) on the island, the Singapore Zoo boasts some of the world's most interesting habitats, animals and adventures. 
Set in a rainforest environment, Singapore Zoo's world-famous "Open Concept" offers the opportunity to experience and be inspired by the wonders of nature. Home to more than 2,400 specimens of over 300 species, (34 per cent of which are threatened), the Zoo has a strong reputation internationally for its conservation initiatives and breeding programmes.
What's more, it allows for plenty of family bonding opportunities alongside photos with your favourite animals. Make sure to book your animal feedings in advance(online) and watch your little ones interact with elephants, rhinos, giraffes and our favourites - the resident goats at Singapore Zoo!
Alternatively, consider getting an annual access membership to all four wildlife parks! From just $145, you can keep going back through the year to enjoy all the attractions across the parks.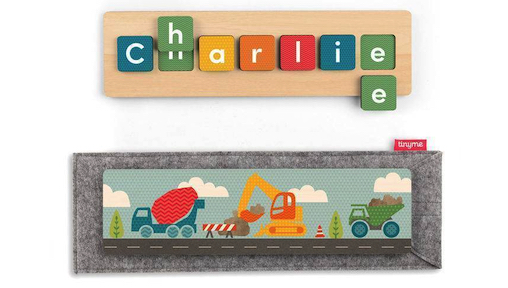 Personalised name puzzles are always a hit and you can now buy a high-quality version of this timeless puzzle at Tiny Me! With an exclusive range of beautiful designs, educational benefits and integrated storage for easy pack up, the puzzles make for brilliant Christmas gifts for kids.
Aside from developing fine motor skills, colour and shape recognition, a personalised puzzle is also a keepsake that children will love even as they grow up. These name puzzle blocks are double-sided. The first side allows your little one to create their name by matching letter and colour. Once they've mastered this step, simply turn the blocks over to reveal the black and white text version. No colour prompt means that matching needs to be based only on the letter. 
But wait, there's more! You can also choose between a free felt storage pouch or upgrade to a solid wooden storage box, with beautiful finger-jointed construction, where the integrated slide-in lid becomes the puzzle base.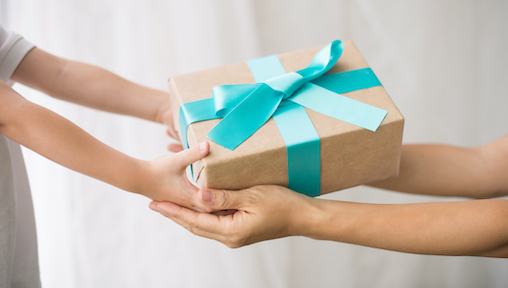 Share your child's birthday gifts with a charity you care about AND pool funds towards a dream Christmas gift.
For parents who want to teach kids about mindfulness, Gift-It-Forward gives you a chance to help them become conscious of the community and the environment around them. 
This innovative and super-helpful for clutter service simplifies gifting - so grandparents, far away relatives and other gifters can contribute money towards a cause of your choice. We also love how it doesn't leave the child without a present! With over 19 charities and counting, your friends and family overseas get a chance to donate to a cause and part of the proceeds go towards a gift for your child. What's more, you'll be able to send thank you notes to all after the event too.  Less physical gifts, more mindfulness all the way!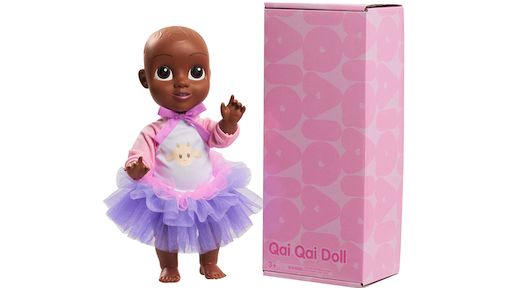 As the doll with over a million followers, Qai Qai is no ordinary gift. Since appearing on social media alongside Serena Williams, Alexis Ohanian, and their daughter Olympia, Qai Qai has amassed quite a following of her own. Qai Qai stands 14.5" tall and comes dressed in a two-piece removable outfit that includes her iconic onesie and a six-layer pink and purple tutu. Her onesie features her GOAT logo, bow, and Velcro closures. Qai Qai can not only stand on her own but she has five points of articulation so she can strike a pose just like @RealQaiQai so often does. 
Perfect as a Christmas gift for kids, 3 years and older, this inspirational doll is truly the pillar of inclusion and acceptance.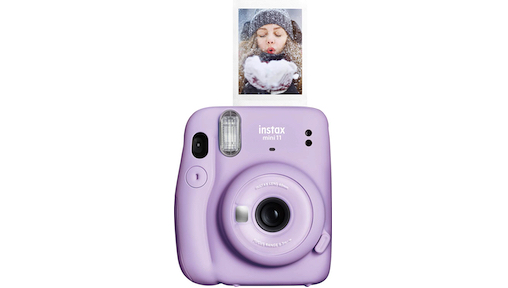 Got a budding photographer in the family? Gift the INSTAX Mini 11 Instant Camera: the successor to the INSTAX Mini 9 Instant Camera. With its new Automatic Exposure function, there is no need to adjust a dial anymore to take photos based on your lighting. 
Take the perfect selfie with the Mini 11's Selfie Mode that includes a built-in macro mode and selfie mirror. The camera also has 2 fun shutter button accessories that can be attached to the shutter button to customize the camera's look. The Mini 11 will be available in 5 colours: Sky Blue, Lilac Purple, Ice White, Charcoal Gray and Blush Pink, so you can really make it personal!