F&B
World's Number One Restaurant, Mirazur, Comes to Singapore This May
Published Date
: 15 Apr 2021 16:00

Three-Michelin Star Restaurant Mirazur from France, led by chef-restaurateur Mauro Colagreco, pops up in Singapore this May
Three-Michelin Star Restaurant Mirazur is set to launch an exclusive 3-month residency in Singapore at Straits Clan which is relaunching as Mandala Club.
From 14 May until 4 September 2021 and for the first time in South East Asia, the Mirazur team will take over KIN and Clan Cafe at Mandala Club and offer a once-in-a-lifetime experience of the exceptional French cuisine of Mirazur.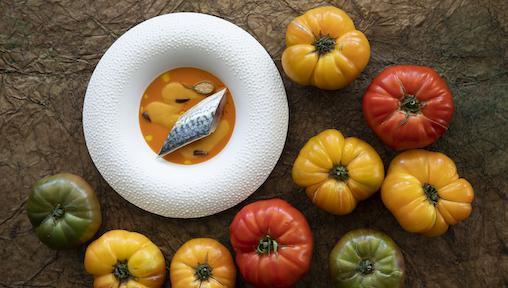 Mirazur Stands as The World's Number One Restaurant
Located in France on the stunning Côte d'Azur, Mirazur is the brainchild of chef-patron Mauro Colagreco. It holds the highest international accolades, including the ultimate three Michelin stars and the number one position on The World's 50 Best Restaurants list. 
Chef Mauro's culinary style is celebrated for seamlessly blending sea, garden, and mountain flavours. The residency will provide the perfect platform to share in Mirazur's signature Lunar Menus - driven by nature and aligning with the moon's cycles.
This return journey to Singapore will be an emotive one for chef Mauro as Singapore holds a very special place in his heart. It was here in 2019, that his beloved Mirazur was declared number one at The World's 50 Best Restaurant Awards and where he was so warmly welcomed by the residents of Singapore.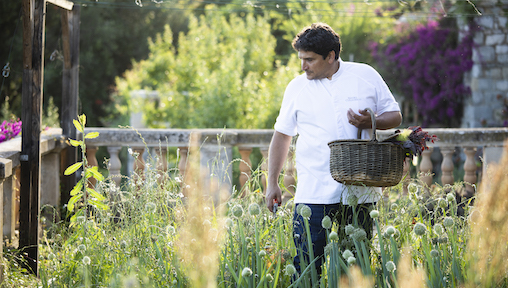 Expect World-Class French Cuisine from Mirazur
Diners can look forward to experiencing the revolutionary lunar menus served at Mirazur's home in Menton, France. A holistic, ecological approach to farming, gardening and eating, biodynamic agriculture pays attention to the interdependent relationships between flora and fauna of the natural habitat and the energies that influence its growth cycle.
A sensitive gardener who lovingly maintained Mirazur's hillside garden with wide varieties of fruits, flowers, vegetables, and herbs, chef Mauro has been a keen observer of these elements — particularly the moon.
Just as ancient cultures have followed the rhythm of the stars to cultivate and harvest crops, chef Mauro believes that the moon at different phases influences different elements in nature, and in turn, the different parts of the plant: earth for roots, water for leaves, air for flowers, and fire for fruits. Thus, he creates dishes using produce in their absolute prime, according to the lunar cycle.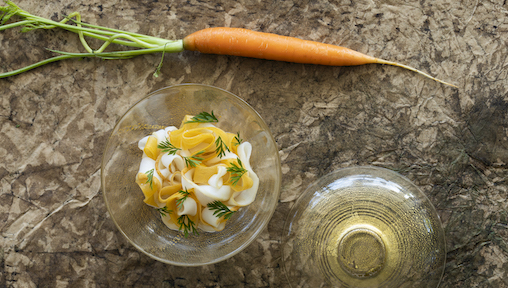 Mirazur Takes Over KIN and Clan Cafe
Guests can fully appreciate the lunar cycle's central role in chef Mauro's new culinary philosophy from the moment they enter the reception area. The space of Clan Cafe will be reimagined as a lunar garden lobby that sets the scene: porous textures that bring to mind the mysterious face of the moon; reflective surfaces that glimmer as the sea off the Côte d'Azur shimmers in the moonlight; soft turf to recreate the lushness of Colagreco's beloved terraced gardens of Mirazur; calming hues of green, blue and white to inspire serenity.
The main dining room, KIN, is the stage for Colagreco's inimitable cuisine; the Argentinian Italian will present four menus of 6-courses for lunch and 9-courses for dinner: Roots, Leaves, Flowers and Fruits. Each designed to highlight ingredients at their best according to the moon's different phases.
Highlights from the menu at Mirazur include; lamb confit served with a mille-feuille of salad leaves and seaweed from the Leaves menu; and The Dark Side of the Moon, a dish from the Roots menu, comprising of fish, black garlic and liquorice, utterly devoid of colour visually, yet bursting with umami on the palate.
Complementing the changing menus is the evolving visual theme of the dining room, morphing from a flourishing jungle to a flower field, from a magical underground world to a tropical fruit garden bursting with colour. Only one menu will be available at any one time, with the first five days of each menu evolution reserved exclusively for club members and their guests.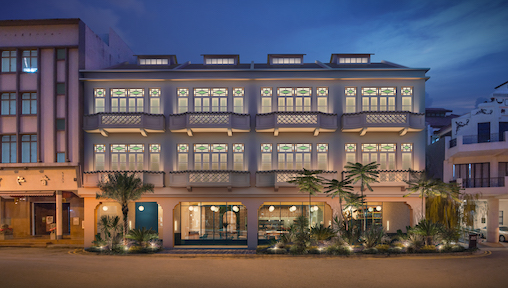 Private Member's Club, Mandala Club, Presents Mirazur
This dynamic restaurant project cements Singapore's ongoing status as a global hub for gastronomy. It also lays the path for future world-class experiences to come when Mandala Club is unveiled in late summer this year.
For Mandala Group, it marks the beginning of an evolution. It demonstrates their skill and resourcefulness in curating and delivering world-class programming as part of a strategy to redefine the private member's club scene in Asia.
The event, which sees a converging of talents from across the world, reflects Mandala Club's identity: international in outlook and perspective, yet proudly Singaporean.
Mandala Club will donate proceeds from the 15th May dinner service to =DREAMS, an initiative by the South Central Community Family Service Centre to empower promising and deserving children who come from low-income households through residential-based intensive educational program after-school education and holistic support.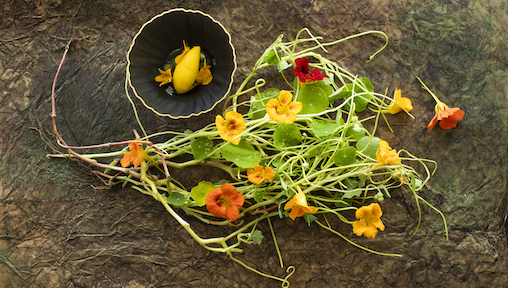 World's Number One Restaurant, Mirazur, Comes to Singapore
When? 14 May to 4 September 2021
Where? 31 Bukit Pasoh Road, Singapore 089845
How to book? Club members are afforded priority booking via the member app or the concierge team, from Thursday 15 April 2021, with general release opening from noon, Wednesday 21 April 2021.
Reservations at this time will be available for the first three menus only (Leaves, Flowers and Roots from 14th May - 18th July), with tickets for the fourth and final menu (Fruits from 20th July - 4th September) to be announced over the coming weeks.
Non-members may visit www.mandala.club to register their interest and enjoy early bird access from noon, Tuesday, 20 April 2021 before the public's general release.
For news, updates, ticket release dates, menu development and behind the scenes content, follow Mandala Club and the Mirazur residency @mandalaclub.sg.