Being a huge fan of Zambujeiro, it was such pleasure to finally speak to the man behind one of the most delicious wines; one which does not give you a hangover! Swiss Industrialist Emil Strickler has been living in Singapore for the last 40 years. He shares with us more about his vineyard Quinta do Zambujeiro, and every drop of his wine that you sip, is a drop that took three years to be perfected.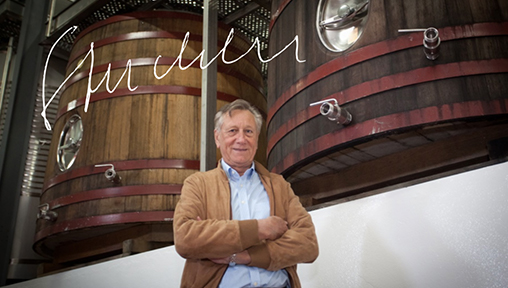 Vanilla Luxury: What made you decide to buy a vineyard?
Emil: I had bought a holiday home in the south of Portugal, Algarve, and I spent several years playing golf there with my friends. At that point in time, my personal observation was that Portuguese wine was rather mediocre. As a wine connoisseur, I was puzzled by the quality as Portugal has a favourable climate and very good indigenous grapes.
After selling my contract manufacturing business, I wanted to keep myself busy and buying a vineyard was both a challenge and an opportunity to prove to the world that Portugal can produce top quality wine.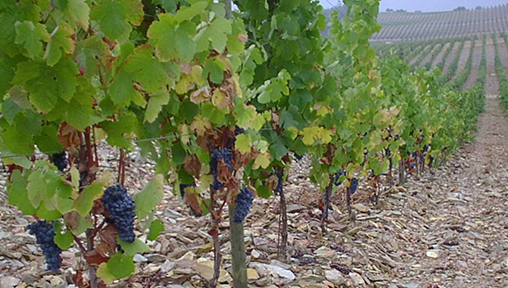 Vanilla Luxury: What makes Zambujeiro unique from other wines?
Emil: Zambujeiro is made for wine connoisseurs with passion and love. A team of experts include Oenologist and Cellar Master, Luis Lourinho, and Oenologist consultant of Globalwine, Alain Bramaz. Our focus is not on producing as many bottles but the quality of wine in each bottle. Also, the Alentejo region gets 3,000 hours of sunshine versus Bordeaux that has just 2,000 hours of sunshine per year.
Vanilla Luxury: Zambujeiro, out of all the other Portuguese wine, has achieved the highest Robert Parker rating of 96. What makes Zambujeiro an award winning wine?
Emil: Quinta do Zambujeiro uses a mix of conventional and biological farming practices. It all starts with keeping the vineyard in a very good and healthy condition. We do not use herbicides but organic fertilisers. Zambujeiro is grown in Schist, a type of soil that is rich in minerals. Our wines are completely handmade and the grapes are handpicked leaving only 3 - 5 bunches instead of 12 - 14 bunches of grapes.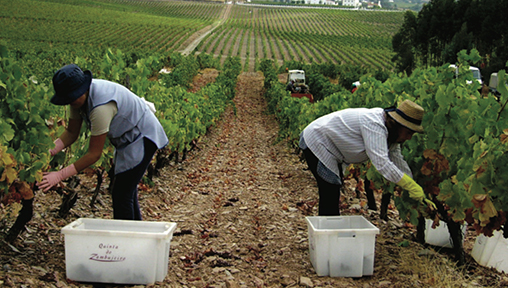 We bring the grapes into the cellar to chill in 8 - 9 degrees to avoid oxidation. Once the grapes are cooled down overnight, we bring them to the sorting table and are highly selective. There is no compromise.
The grapes are fermented in French oak barrels, 1 year for Monte do Zambujeiro and 2 years for the rest. We do the bottling after 2 years and we leave the bottle for another year in the bottle cellar before it's ready to be consumed.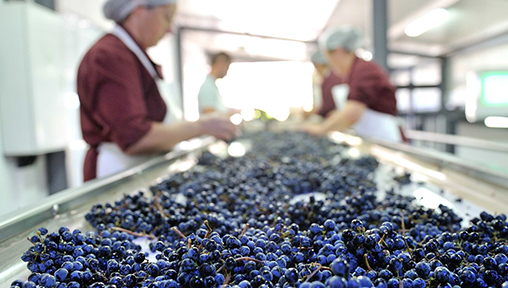 Vanilla Luxury: Portuguese wine is not common. Has it been tough introducing Zambujeiro in Asia?
Emil: Yes, it has been tough. Portuguese wine was almost non-existence in 1999 as people only knew port wine from Portugal. Most people only knew wines from Italy or Bordeaux. It took a lot patience and effort to introduce Zambujeiro to Asia.
Vanilla Luxury: Having drank Zambujeiro for years now, I realised that it has a larger selection of red wine versus white wine, is there any reason why?
Emil: We are known for producing red wine as the real art of wine making lies in producing red wine as white wines are relatively more simple to make. However, due to the demand from our regular customers, we produce two whites, Terra do Zambujeiro and Monte de Zambujeiro that is very palatable.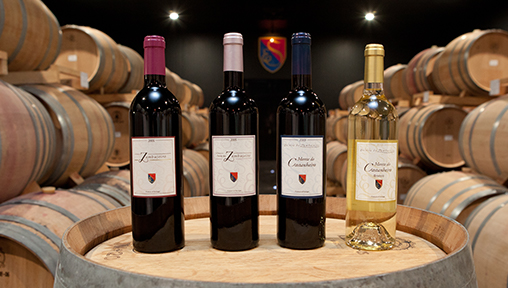 Vanilla Luxury: What is your take on food pairing with a glass of Zambujeiro?
Emil: Our top wine pairs very well with steak or lamb but if you asked me personally, it is a pity to match great wine with food as you would want to appreciate the wine on it's own without having any influence in taste from the food.
Vanilla Luxury: Which is your favourite Zambujeiro?
Emil: All of them! I cannot say that one is more special than the other as our wines are all made by hand. We have three different levels of wine; the entry level being Monte do Zambujeiro which we produce 50,000 - 60,000 bottles a year; Terra do Zambujeiro is our mid-tier range which we produce 20,000 - 30,000 bottle a year; and our premium range, Zambujeiro which we produce just 5,000 - 7,000 bottles a year.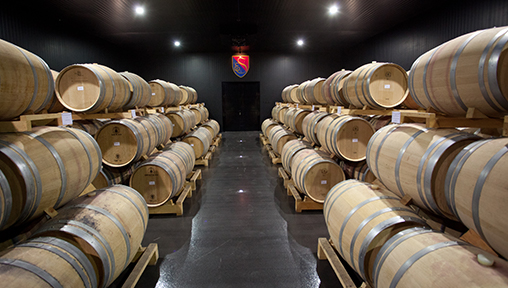 Vanilla Luxury: Where is Zambujeiro sold at?
Emil: Boca Restaurant, The Swiss Club, Hilton Singapore and Jason Supermarket.