Eyelash extensions and lash lifts - the one beauty treatment that can change the way you look, and dramatically! Whether you want to save time doing your makeup or just need that wake-up-beautiful look, eyelash extensions are a fabulous route for achieving that. If you need a break from getting your eyelashes extended in Singapore, you should definitely try lash lifts that offer a more natural look but with similar wide-eyed benefits. Ready to take the plunge? Look no further, as these are the top eyelash extension salons in Singapore!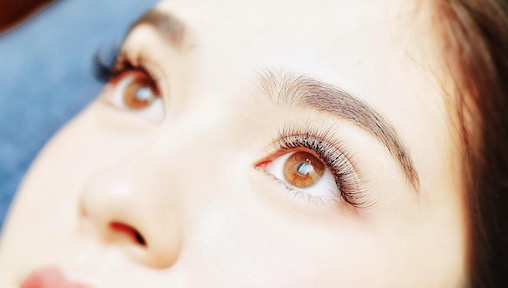 Our favourite eyebrow embroidery specialists Highbrow do a fab job with eyelash extensions too! With over 10,000 satisfied customers, Highbrow has earned a reputation for providing natural-looking eyelashes to clients in Singapore. You can expect to be served by a team of professionally qualified lash artists who will design a comfortable set of lashes that is most suitable for your eyes and still protect your natural lashes. From natural faux mink lash, volume lashes, camellia lashes, flat lashes to activated charcoal lashes, there's definitely an eyelash extension with your name on it! 
With all of their products designed and produced in Korea, Highbrow promises that their lash quality is superior. The lash specialists are well skilled with great lashing techniques, be it separation or application and they always use good quality glue removal cream. What does it mean for you as a customer? Beautiful eyelash extensions to flaunt, and safer removal and re-touching so your own natural lashes are not harmed in any way.
Love your eyelash extensions to be thick so you get that amazing eyeliner effect? Highbrow's ever popular Cirrus lash uses volumeless, soft single lashes that attach three to six strands onto your natural eyelash - giving it a volumizing and mild-dramatic effect. Bonus points for taking away the hassle of applying both mascara and eyeliner daily!
Or would you prefer a lighter and more natural route to better eyelashes? Highbrow also offers Korean Keratin lash lifts that work with your own eyelashes to give a brightened, doe-eyed effect. The Lash Lift at Highbrow is a procedure where your natural eyelashes are lifted up with curling rods using a keratin-based solution. This procedure can last around 5-7 weeks, and your eyelashes will lose the curl as the lash cycle phases out the lashes. You will be more suitable for a lash lift instead of eyelash extensions if you prefer no maintenance to your lashes. What's more, the keratin will make your eyelashes stronger and softer!
Highbrow, The Star Vista, Capitol Piazza and Parkway Parade. Phone (+65) 8798 8988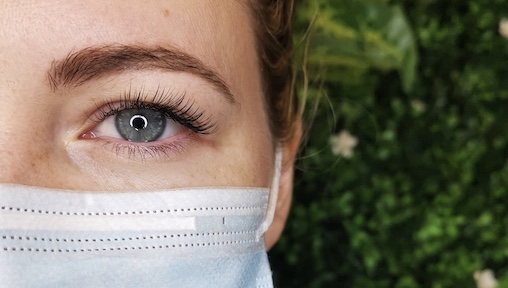 The Lash Company knows all about making women #wakeupbeautiful since 2016. Delivering consistently on value and personalised experience, what really sets The Lash Company apart is their above-and-beyond approach to service quality and customer care.
What we really love is the added advantage of being able to have refills done every 3-4 weeks without redoing a new set. The Lash Company is also able to do refills for lashes from other salons with an additional fee of $15. How's that for being cost effective and saving a whole lot of time!
Each lash set is customized according to your natural eyelash health, routine and style preference. All lash sessions include a deep cleansing lash spa to remove all residue and to ensure a clean lash line. Next, a hydrating collagen eye mask to calm and soothe the eye area. Lastly, you'll get an aftercare kit to help you care for your new flutters!
They will surely be able to craft something that suits you as an individual. Need some inspiration? The Lash Company's speciality lies in their 2D Volume Lashes that give you a dramatic flair complete with thickness and fluff! 2D Volume achieves ultimate definition with an all-around full look, balancing elegance and extravagance. Doe-eyed glam, never looked this good!
The Lash Company, Katong Phone:  (+65) 9113 7675, and Kampong Bahru Phone: (+65) 9144 0377. Online bookings through the website are highly encouraged so as to minimize contact in the salon.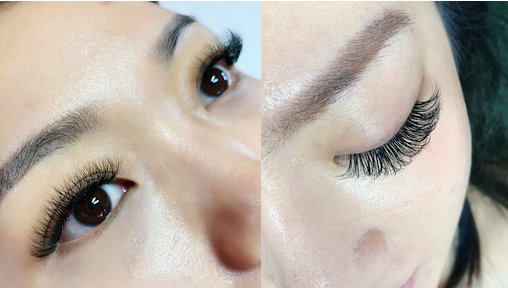 With over 10k followers on Instagram, there's no wonder that EyeFringed is one of the most popular eyelash extension salons in Singapore. This award winning salon, is in one of our favourite neighbourhoods in Singapore, Katong - right opposite KatongI12 mall. Nestled in a beautifully renovated shophouse, you'll know you are in for a treat, the moment you walk into the clean and cosy environment. 
Specialists in eyelash extensions and lash lift services, EyeFringed are highly raved about across Facebook, Google or Instagram. With lash services that are customisable to your desired look - length, curl, thickness or natural vs. dramatic, you'll get exactly what you are hoping to achieve at Eye Fringed. And they don't count sessions by number of strands here - all sessions get unlimited strands!
The EF (Eyefringed) signature volume is a highly popular service that includes premium, high quality self-manufactured lashes that are based on years of customer experience. Lighter, softer yet darker and bolder lash per strand compared to conventional extensions - this eyelash extension is able to create an eyeliner effect in spite of its natural look.
The ability to self-manufacture in their own factory also makes EyeFringed one of the most affordable eyelash extension salons in Singapore. 
Want something more natural? Try their lash lift service, a lash treatment, that is done by only professionally-trained artists in Singapore. Using Korea's best-selling product, their lash lift treatment is Formaldehyde and paraben free.
Hate the discomfort that comes with lying for too long? EyeFringed have thought of everything! One of the few eyelash extension salons in Singapore to provide premium memory foam mattress toppers and ergonomic pillows - quality of service and comfort of customers is top priority here!
EyeFringed, Booking mandatory via WhatsApp (+65) 9114 0999, or click wa.me/6591140999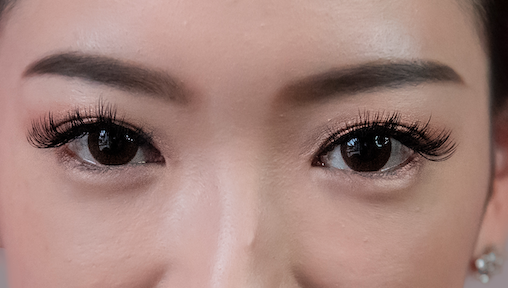 Graceous is a Japanese-style eyelash extensions salon that offers high-quality eyelash extension treatments. At Graceous, a curated team of stylists from Japan will ensure that your eyelash extensions experience is painless and fuss-free. Every treatment includes examining your eyelash condition and determining your eye shape before suggesting the eyelash design that is perfect especially for you! With eyelash extensions and eyelash glue imported from Japan, these products have been tested to suit Singapore's weather so you do not have to worry about your lashes coming off as they last longer than usual.
Besides eyelash extensions services, Graceous also provides eyelash growth treatment and eyelash lift services, which will be coming to Graceous soon. If you are already an eyelash extensions user, try out their newly launched service "Perfect Lash", in which a Japanese-patented technique is used to remove eyelash extensions without pulling at your natural lashes as well as achieve an eyeliner effect to make your eyes pop even without makeup!
Graceous. Whatsapp at (+65) 8699 6045 for the River Valley outlet and (+65) 8799 2454 for the Outram Park outlet.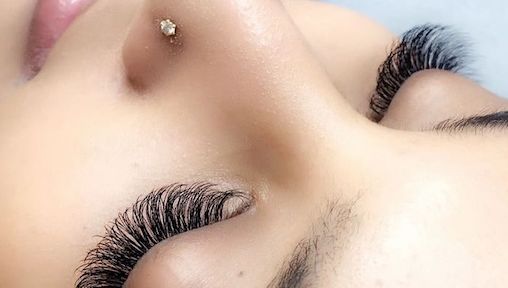 If you are serious about adding that extra oomph to your personality, there's no one who does it like J. Lashes! J. Lashes is an award-winning lash salon brand in Singapore that offers a range of lash services based on their customer's needs. Their signature Tutu Lashes though, deserve all the glory! Brainchild of Founder, Jenny Liu, the Tutu Lash effect involves attaching six individual lashes with a layering technique, painstakingly to your own natural ones. Results include a magically vivacious thick lash line that takes away the need for both mascara and eyeliner - in one go!
They last much longer than a classic lash job, which means you could stretch them from 6 to even 8 weeks, with good care! A botched-up lash work to fix? Fret not! J. Lashes have saved plenty of damsels in lash distress.
What's more, they don't charge customers by the lash. Packages are based completely on the look you are after, and they will ensure you get it - regardless of the number of attached strands! Taking off your lashes too is a relaxed and pampering affair with a 20 minutes complimentary lash spa included with each removal service. Trust-worthy, highly regarded and rewarded, J. Lashes have a bevvy of faithful customers.  
J. Lashes, The Cathay, Tanjong Pagar Road and Bishan. Phone (+65) 9385 598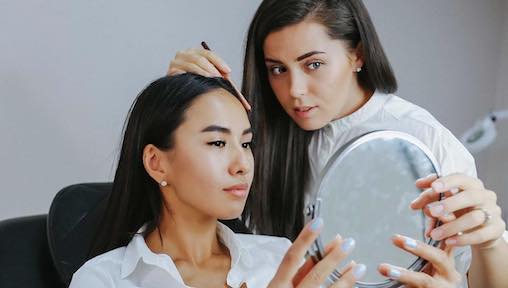 If you've been following the whispers on the beauty circuit, you'll know that Ola at Gergert Beauty is a legend when it comes to eyelash extensions, lash lifts and eyebrow embroidery in Singapore. Known to deliver a range of high quality treatments including the healthiest type of Lash Lifts by Lash Botox and lash extensions, there are plenty of happy customers leaving Gergert Beauty's doors every single day. 
The lash extensions here are applied with proper skill and cared for appropriately, and outlast and outperform any makeup technique by weeks or even longer!
Gergert Beauty uses the finest lashes which do not weigh down the natural lash, with minimal glue and proper isolation which ensures that your natural hair follicle is not damaged. These eyelash extensions can last up to 7 weeks, gradually falling out with your eyelashes when their life cycle is complete,  without the need for refills and as such keeping your lashes looking fresh and fuller! 
For those wanting to stave off eyelash extensions, their Vitamin Lash Botox is in a different league of lash lifts in Singapore. Not just lash lifting, the Lash Botox is a healthy eyelash treatment!
Lash Botox is a hydrolyzed collagen mask with the keratin for eyelashes that also contains Argan oil and proteins. It will help to repair damaged lashes, to stimulate the growth of the eyelashes, to protect against the negative impact of the environment. We love how this treatment comes with no harsh chemicals and is hypoallergenic and paraben as well as cruelty free.
Gergert Beauty, 70 Shenton Way, #01-22, Singapore. Phone (+65) 8591 1557