If you haven't tried eyelash extensions once in your life - you truly haven't lived to feel like a superstar. Long, sexy and perfect if you want to go sans makeup, eyelash extensions are sure to make you feel like a million bucks for weeks together. So get your Bambi on as here are the best places to get those all-natural eyelash extensions in Singapore.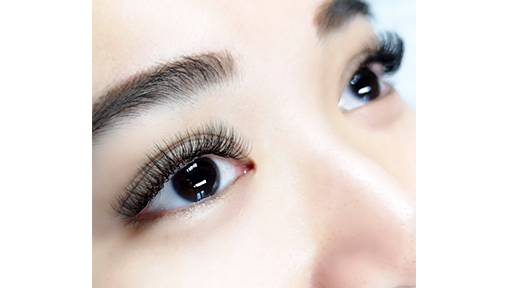 The Lash Company knows all about making women #wakeupbeautiful since 2016. This homegrown salon specialises in single-strand and 2D eyelash extensions. Delivering consistently on value and personalised experience, what really sets The Lash Company apart is their above-and-beyond approach to service quality and customer care. They'll surely be able to craft something that suits you as an individual.
Each lash set is customized according to your natural eyelash health, routine and style preference. All eyelash sessions include a deep cleansing lash spa to remove all residue and to ensure a clean lash line. Next, a hydrating collagen eye mask to calm and soothe the eye area, and a nourishing lip mask to moisturise and rejuvenate your lips. Lastly, an aftercare kit to help you care for your new flutters!
Lash newbie? Here's 60 minutes to Bambi-eyed gorgeousness! We would highly recommend the Natural Classic Set (120 strands) that gives the illusion of a naturally thicker lash line. A fabulous option for instantly perking up your look, eyelash extensions ensure you wake up beautiful, even sans makeup. For a little more boost in dimension and volume, choose the Full Classic Set.
If you are looking for a little more than single strands, try the 2D Volume Set. Whether it's a special occasion or simply loving feminine melodrama, 2D Volume achieves ultimate definition with an all-around full look, balancing elegance and extravagance.
You will also have the added advantage of being able to do refills every 3 weeks without redoing a new set. How's that for being cost-effective and saving a whole lot of time!
Book online 24/7 at https://thelashco.sg
Address: Central - 9A Kampong Bahru Road 02-00 Singapore 169343
East - 101 East Coast Road 02-01 Singapore 428796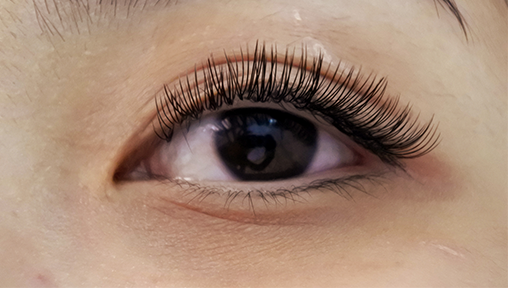 GRACEOUS is a Japanese-style eyelash extensions salon that offers high-quality eyelash extension treatments.
At GRACEOUS, a curated team of stylists from Japan will ensure that your eyelash extensions experience is painless and fuss-free. Every treatment includes examining your eyelash condition and determining your eye shape before suggesting the eyelash design that is perfect especially for you! With eyelash extensions and eyelash glue imported from Japan, these products have been tested to suit Singapore's weather so you do not have to worry about your lashes coming off as they last longer than usual.
Besides eyelash extensions services, GRACEOUS also provides eyelash growth treatment and eyelash lift services, which will be coming to GRACEOUS soon. If you are already an eyelash extensions user, try out their newly launched service "Perfect Lash", in which a Japanese-patented technique is used to remove eyelash extensions without pulling at your natural lashes as well as achieve an eyeliner effect to make your eyes pop even without makeup!
To make an appointment, you can either SMS or Whatsapp GRACEOUS at (+65) 8699 6045 for the River Valley outlet and (+65) 8799 2454 for the Outram Park outlet.
Address: River Valley outlet - 9 Mohamed Sultan Road #03-02 (Attic level) Singapore 238959
Outram Park outlet - 9 Cantonment Road, #02-01 (Attic level) Singapore 089735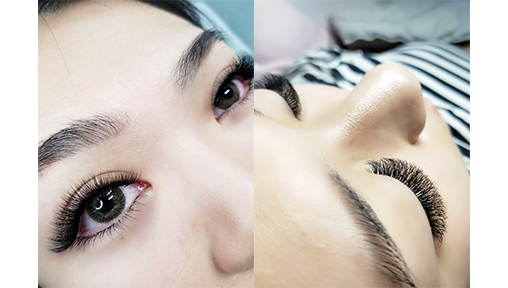 If you're staying in the North, this one's for you! Aglamoras Beauty is a renowned home-based eyelash extensions business nestled in the heart of Yishun and specialises in providing quality eyelash extensions.
Aglamoras Beauty was born from the dreams of Founder Angie Phua, who is motivated by her passion for beautiful aesthetics. Driven by her desire to have a more flexible schedule for family time, Angie took the first step of faith to embark on a new path in her career and opened Aglamoras Beauty in February 2018.
Be assured that you are in good hands as Angie has 14 years of experience in the beauty industry under her belt and actively continues to acquire new knowledge and improve her skills to best serve you! In an intimate environment, experience your bespoke beauty treatment as Angie ensures that your beauty needs are taken care of.
Try Aglamoras Beauty's Signature Lash, also known as 6D lashes, for a full voluminous set of lashes which can last up to 6 weeks! If you prefer something less dramatic yet wants to achieve an eyeliner effect, you should definitely try the Souffle Volume Lash. If voluminous is not your style, Souffle Natural Lashes is the one for you as it helps to enhance your natural lashes to look curlier and longer. Aglamoras Beauty also provides Classic Single Lash and Lower Lash extensions.
Get 10% off the total price if you're a first time customer. You can make your appointment via WhatsApp at (+65) 9001 3556 or direct message here @aglamoras_beauty.
Address: Blk 675D Yishun Ave 4 S764675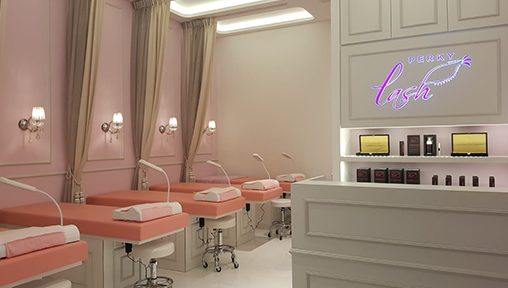 Anti-allergy protection, 25% longer lasting eyelashes and zero damage to your natural eyelashes, that sounds amazing!
Pamper yourself and experience a featherlite beauty treatment at Perky Lash as they use the world's first laser processed lashes, setting them apart from the rest. With every lash set carefully customised, Perky Lash ensures that your beauty needs are met and taken care of.
If you are going for a natural look, you can try Perky Lash's Single Lash. For a more voluminous look, go for their Volume Lash which ranges from 3D to 6D volume, up to your personal preference. For a more dramatic look, try their Mega Volume. From single lash by lash to mega volume, you will find a set of eyelash extensions that allows you to express yourself better.
Your lash health is Perky Lash's top priority - each type of eyelash extensions comes with a different thickness of lash used so as not to damage your own natural eyelashes.
If you're looking to pamper yourself with more than eyelash extensions, look no further as Perky Lash also offers Collagen Lash Lift, Natural Stem Cells Lash and Brow Regrowth treatment, misty eyebrow embroidery and Henna Brow treatment.
For first time customers, enjoy unlimited single lash eyelash extensions at only SGD68. You can book your appointment at (+65) 8318 5222.
Address: 23 Serangoon Central, #03-27, Singapore 556083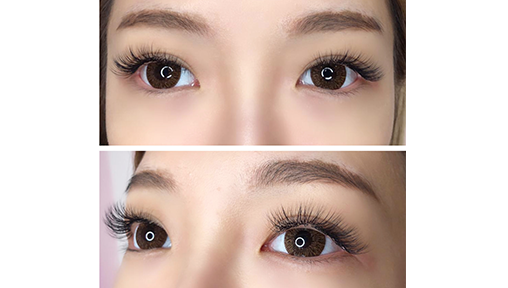 KIRAME started in 2015 as a passion project and is now Singapore's first premium lash salon which specialises in creating customisable lash sets for sophisticated and self-confident ladies who wish to achieve bigger and brighter eyes on a daily basis. A perfect alternative to daily mascara usage, KIRAME offers top quality eyelash extensions alongside high technical therapists.
Be it looking natural or a complete diva, KIRAME got you  covered as they offer 3 types of eyelash extensions - KIKI, KIMI and their signature lash KIRA, a 2D eyelash extensions which gives an eyeliner effect with soft semi-volume lashes. If natural but polished is your go-to look, try the KIKI set (160 strands). If glamorous is your calling, KIMI is perfect for you. Feather light yet voluminous, feel like a diva with these flutters. 
KIRAME also offers other eyelash services such as eyelash lift and tint and eyelash regrowth. Get a complete 360 beauty treatment as KIRAME also provides eyebrow embroidery and DMS Eye Repair, a non-invasive and non-surgical skincare treatment which lightens dark circles, reduces eye bags and smoothen fine lines. You can definitely do both DMS and eyelash extensions at the same time. 
First time customers can enjoy a bundle deal consisting of Signature lash KIRA and DMS at SGD160. 
Book your appointment today via call or WhatsApp at (+65) 8869 0236 or reach them at @kiramesg.
Address: Bugis outlet - 13A Bali Lane, Singapore 189849
Orchard outlet - [email protected] B3-07, Singapore 238895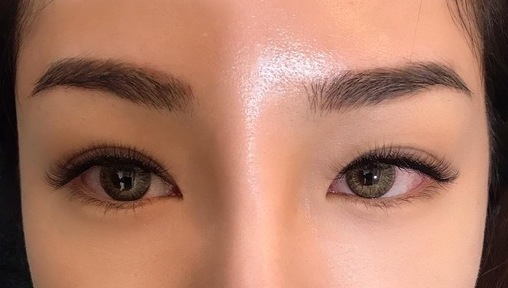 Founded in 2010, Peony Tokyo first started out as a Nail Salon and Academy before starting their eyelash extensions services in 2015. 
Achieve your desired look as Peony Tokyo's eyelash specialist takes great care in ensuring that every eyelash extension set suits your eye shape and eyelid type. A consultation will be done before every eyelash extensions session to understand your eyelash condition, allergies and design preferences. 
With comfort and safety as their top priority, you are indeed in good hands for your beauty pampering session! Using safe glue and sable lashes instead of mink and silk lashes imported from Japan, Peony Tokyo ensures that your eyelash extensions always feel soft and light. 
For a voluminous yet natural look, you can opt for their single lash extensions, applying a strand of extension on one natural lash. If you prefer being fluffy, choose between their 2D to 6D volume lash extensions. 
Peony Tokyo also offers Eyelash Growth Treatment, a treatment that enhances your natural eyelashes, making your eyelashes thicker, longer and fuller, and Keratin Lash Lift, a lifting treatment to lift up your natural eyelashes. 
The best part? You can do you eyelash extensions and eyelash treatment at the same time! 
Peony Tokyo is certified by JANEA, Japan-Asia Nails and Eye Beauty Association, and provides nails and eyelash extensions courses, should you be interested to learn and pick up a new skill. 
Address: 103 Penang Road #01-05 Visioncrest Commercial, Singapore 238467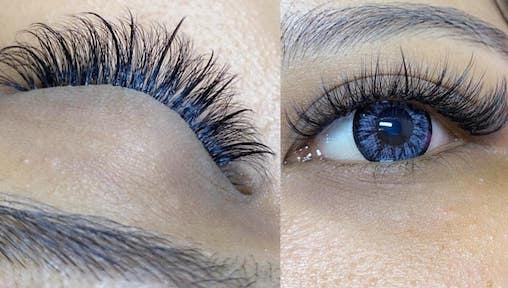 BeYouTiFul Lash is a one-stop beauty salon for all your beauty needs, offering eyelash extension services that are trendy and customer-oriented. Using high-quality mink eyelashes and eyelash glue imported from Korea, as well as ensuring high safety standards, Be YouTiFul Lash ensures that your eyelash extensions session is comfortable and safe. 
Every eyelash extensions session begins with a consultation to understand the condition of your eyelashes and preferences with regards to the shape and length of eyelash extensions. The lash artists at BeYouTiFul Lash will ensure that you get the look you are going for with a session that lasts 90-120 minutes and is pain-free. 
If you prefer a natural look, go for their popular Classic Eyelash Extensions. For fuller and thicker eyelashes with a fanned-out effect, go for the Russian Volume Lash. If you are looking for a complete makeover, BeYouTiFul Lash also offers other beauty services such as manicures, pedicures and eyebrow embroidery services. 
For first-time customers, you can enjoy a 30% discount on their services. To make an appointment, call (+65) 6221 8142. 
Address: 10 Anson Road #02-93A, International Plaza, Singapore 079903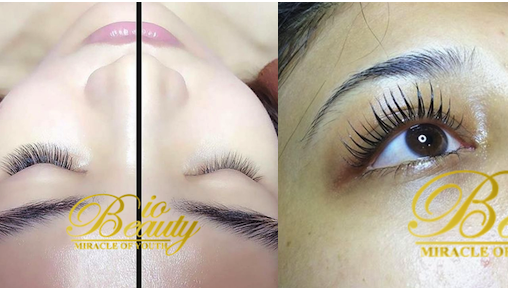 Founded by Celebrity Eyebrow Professor Irene Teo, Bio Beauty Aromatic Spa is known for its wide array of beauty services including Eyelash Extensions. As a pioneer in the beauty industry, Irene specialises in Eyelash Extensions, Eyelash Perm, Eyelash Regrowth, Eyebrow Embroidery, Eyebrow Microblading, Eyeliner and Lips Tattoo Embroidery for the last 20 years in Toa Payoh.
Bio Beauty Aromatic Spa offers 9 different types of eyelash extensions made of Silk, Korean Mink, Fur, Japanese Anti-Bacterial Eyelash Extensions, Russian 6D and 9D Eyelash Extensions. They even have 8 different types of eyelash "Curl" option for you to choose from. Customers can also opt for Eyelash Perms instead of Eyelash Extensions. 
To grow your very own eyelashes, Bio Beauty Aromatic Spa also sells their TSP Nano Eyelash Revitalizer at SGD128. By applying their TSP Nano Eyelash Revitalizer twice a day, you can expect longer and fuller eyelashes in 30 days. 
For a first time customer, eyelash extension at Bio Beauty Aromatic Spa starts from SGD88 and Eyelash Angel Lift is now at a first time trial price of SGD68. 
Bio Beauty Aromatic Spa is located at 73 Lorong 4 Toa Payoh #01-597 Singapore 310073. Call +65 6258 9418 or Whatsapp (+65) 9841 1448 / (+65) 9185 5270.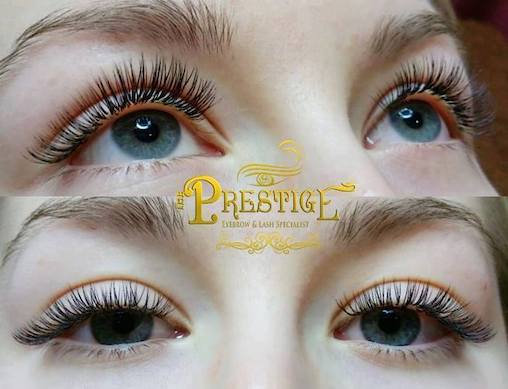 Celebrating its 8th anniversary, The Prestige Eyebrow & Lash Specialist has won many beauty awards including the "Top Eyebrow & Lash Bar in Asia" by The Aesthetics and Beauty Magazine. 
Helmed by Celebrity Eyebrow Professor Irene Teo, The Prestige Eyebrow & Lash Specialist has been featured in many magazines, newspapers and on Mediacorp Channels and Channel U. It is also frequented by many Singaporean Celebrities, Socialites such as Kim Lim and Frances Low, YouTubers and Influencers such as Sylvia Chan, Aiken Chia from Night Owl Cinematics.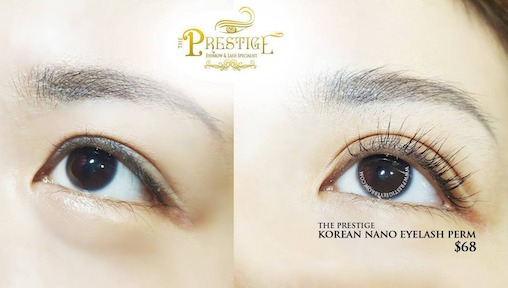 The Prestige Eyebrow & Lash Specialists promise you beautiful eyelashes in around 60 minutes. Their eyelash extension services give you long and luscious eyelashes and customers are advised to come back for a touch up once every 4 weeks for maintenance. You can also customise your lash length and style according to your personal preferences. For customers who are not used to Eyelash Extensions, The Prestige Eyebrow & Lash Specialist also has Eyelash Perms and Magnetic Lashes as alternatives. Many expats prefer tinting their eyelashes darker after an eyelash perm. 
It is best to make an appointment at The Prestige Eyebrow & Lash Specialists for a consultation. Trial prices start from SGD88 for an Eyelash Extension and SGD68 for Eyelash Angel Lift.
The Prestige Eyebrow & Lash Specialist is located at Suntec City Tower 2, #02-488, Singapore 038938. Call (+65) 6822 3395 or WhatsApp (+65) 8686 1681.