home & living
Where To Buy Your Next Sofa in Singapore?
Published Date
: 28 Jun 2022 10:00

Looking to buy a new Sofa in Singapore? Check out these furniture stores that offer a wide range of choices
Sofa shopping in Singapore can be quite daunting and it doesn't help to be spoilt for choices. Factor in personal aesthetics and preferences, searching for the right piece of furniture can take longer than expected. 
With the rising growth in BTO application rate, more Singaporean couples are looking to move in together while others are sprucing up their homes after the long social hiatus. And no matter which group you belong to, the one piece of furniture that everyone needs is a sofa.
Today, we have listed down some of our favourite places for you to visit to buy your next Sofa in Singapore.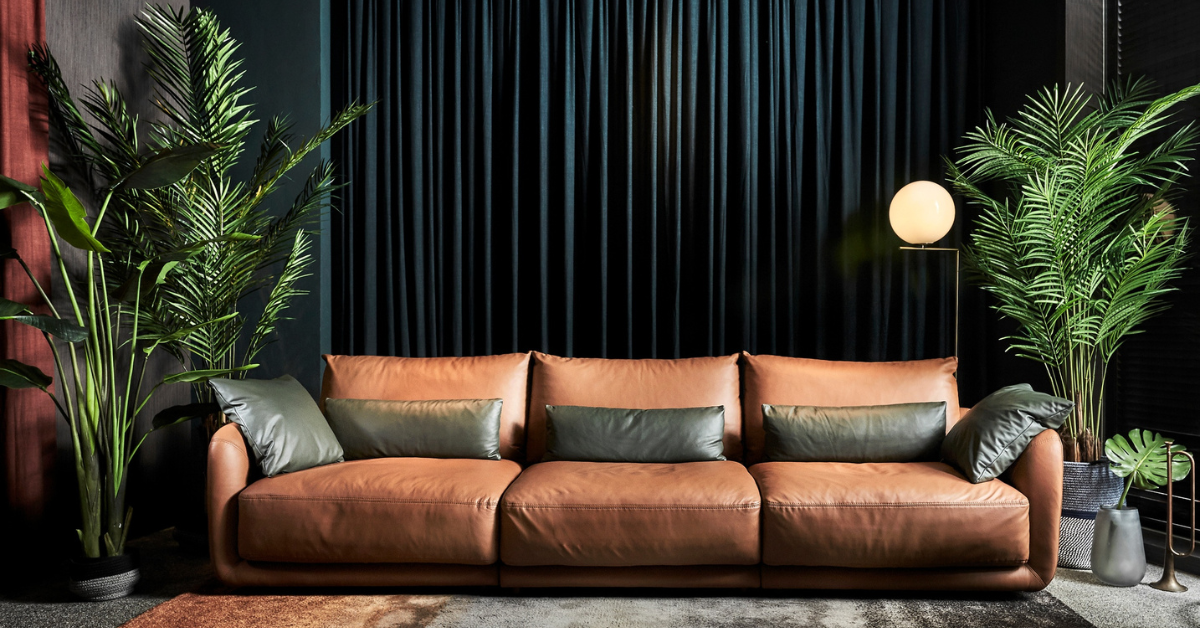 ​
Looking for both great design and function in your sofa? Commune products are a winning combination of functionality, pleasing aesthetics and quality materials. Their furniture provides smart solutions for city living with each piece designed to fit in small spaces and hence accessible to a wide range of customers. Think high quality - at affordable pricing!
Design and art are all about good contrast and if a light-on-dark colour scheme matches your palette then the sofas at Commune Life can do exactly that. The Volta collection features sofas that come with an attitude. Embodying that defiant look, the collection is all about confidence and success. 
As one of the world's most renowned sofa designs, we know you will enjoy the Nouvel 3-seater Chesterfield sofa. Chesterfield sofas are defined by their rolled arms that are the same height as the back. With the dark colour leather and deep button tufting on the Nouvel, you will own a piece that is truly distinctive! 
The Commune Life. 9 Raffles Blvd, #02-52, Singapore 039596. Phone: +(65) 6338 3823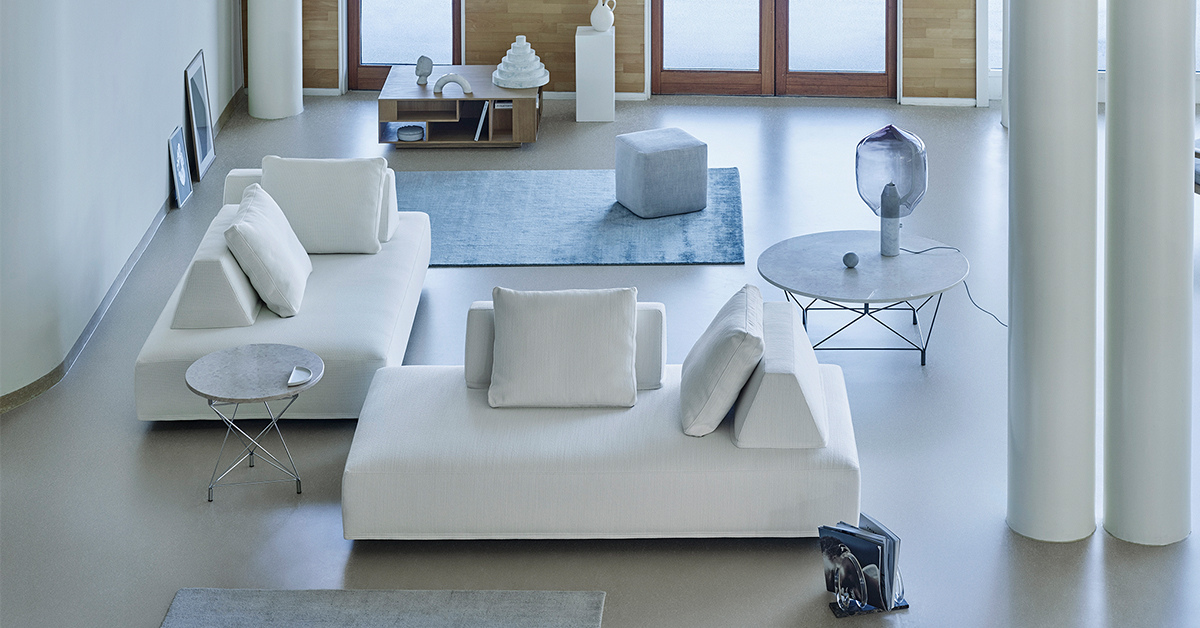 ​
Danish Design - For Authentic Scandinavian Sofas in Singapore
With an uncompromising approach to timeless designs and quality craftsmanship, Danish Design brings an unrivalled range of authentic Scandinavian furniture into Singapore, all of which are designed by world-leading designers across well-known international brands such as Carl Hansen & Son, Gubi, Fredericia, String and more. Browse through their curated collection here!
If you're going for that luxurious homey look then the Delphi Sofa is for you. This cushionless sofa is a visual treat celebrated for its sensual simplicity and leather aesthetic. As a signature detail, a unique curve descends from the armrests at both ends of the sofa. This defined piece of furniture involves expert upholstery skills to incorporate the highest comfort factor allowing you to relax for hours. 
Their Playground Sofa is a great option for those with spatial constraints. It is created to satisfy the need for combining a sofa and bed. The idea behind it is to offer multi-purpose furniture with elements that are lightweight, non-slip and flexible. 
Embark upon the epitome of a floating experience with the Great Lift Sofa, a combination of enjoyment, comfort, quality and functionality. The backrest has a lifting mechanism divided into sections which allow individual seating and the back can be raised for more neck support. Can't make up your mind? Just visit their Singapore furniture showroom to experience sofas of the highest quality and timeless design.
Danish Design.100E Pasir Panjang Road, B&D Building, #06-03 Singapore 118521. Phone: +(65) 6270 8483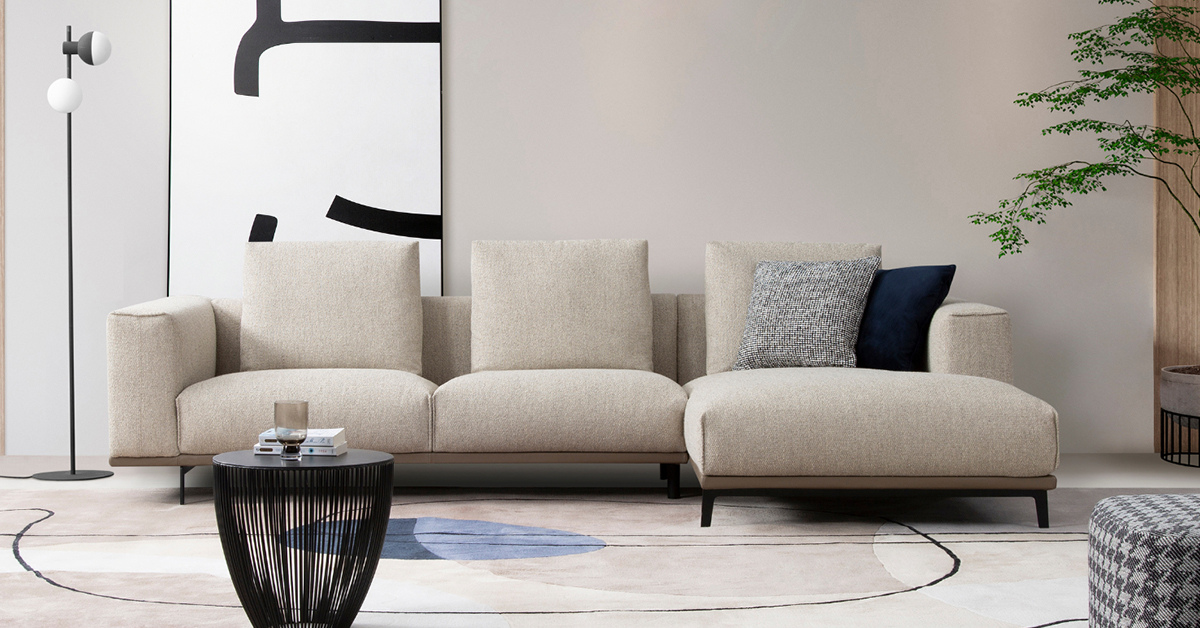 ​
HomesToLife - For The Best Customisable Sofas in Singapore
Want to build your dream sofa? HomesToLife has a wide selection of sofa designs which are customisable in fabric and leather, boasting over 400 material options to build the sofa you have always wanted! Add-on functions like a recliner, arm storage, USB charging cables and even pull-down tables are also available.
HomesToLife sofas are manufactured to meet the mark for international quality certification with environmentally friendly manufacturing practices to keep your sustainable housing goals. These pieces of craftsmanship come with a 10 years warranty guarantee and a local team of specialists that support aftersales customer servicing. 
To keep prices affordable, shop from their special customisable range, Red Hot Picks, at 40% off or look for more great deals under their Star buys which feature ready stock best-selling designs at heavily discounted prices. Don't wait because these are usually limited in quantity and ready to deliver within the month!
HomesToLife is also the exclusive retailer carrying German Luxury Brand, Domicil. Find more about HomesToLife and their events here.
As one of Singapore's top sofa and furniture brands, HomesToLife is the perfect store for timeless and versatile decor. Offering the best in modern living, ​​you will find a wide range of contemporary furniture pieces to match any home interior. 
Simply visit one of their easy-to-access showrooms, and bring home your favourite piece today! 
HomesToLife. Multiple locations, islandwide.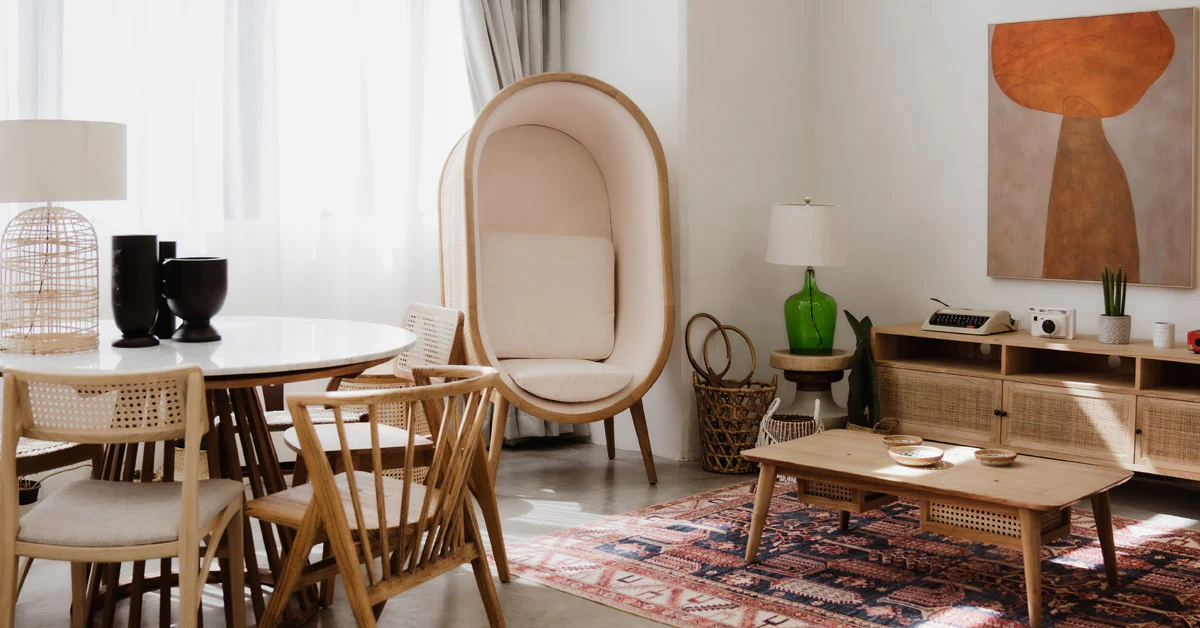 ​
If your mood board leans more toward an earthy and neutral tone, then Rooma is the place for you. Whether is it the rustic charm or the Bohemian minimalism, Rooma provides high-quality furniture uniquely created to design your own aesthetic home. Made with materials that are responsibly sourced, their in-stock pieces are handcrafted and built by artisans to ensure superior quality that lasts for generations. 
An everlasting summer trend that is here to stay, Rattan is great for outdoor furniture settings. Rooma's diamond outdoor set is beautifully designed to set the scene for any balconies or gardens. For indoors, Rooma also has a good variety of chairs like their upholstered armchair for more comfort or their thin-leg Madona chairs. 
Customisation options are also available at Rooma. Send in your design and request a quote!
Rooma. 315 Outram Rd, #13-01/02/04/06 Tan Boon Liat Building, Singapore 169074. Phone: +(65) 9105 6210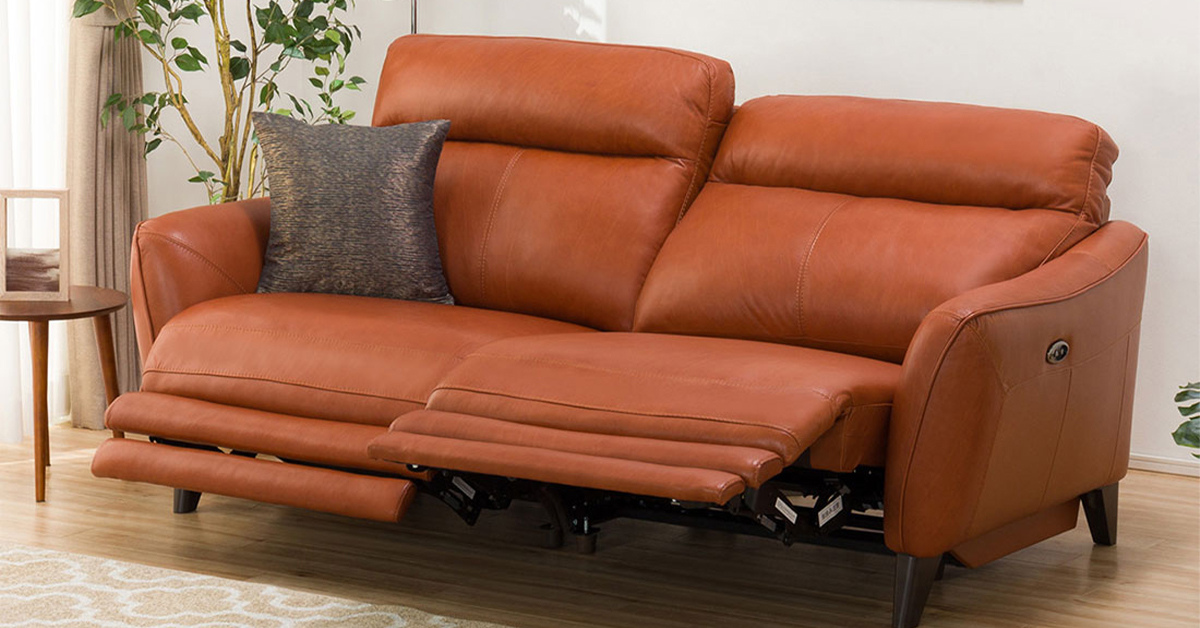 ​
Nitori - For Recliner Sofas In a Range of Colours
A hidden gem above the higher levels of COURTS in Orchard is Nitori. The largest furniture and home furnishing chain in Japan opened its first store in Singapore. From 2-4 seater sofas to L-shaped sofas and even sofa beds, the sofas at Nitori comes in many colours, material and size. 
For maximum relaxation, their recliner sofas are incredibly multi-functional with a USB charging cable and the 4-seaters even come with a cup-holder. L-shaped sofas utilise pocket coils which distribute body pressure for a more comfortable fit. Plus the couch can be rearranged and used as a stool instead. Maintain the quality of your leather sofas with their leather cake kit. 
Check out their wide categories of sofas! 
Nitori. 260 Orchard Rd 04 COURTS, Nojima The Heeren, Singapore 238855. Phone: +(65) 6916 3861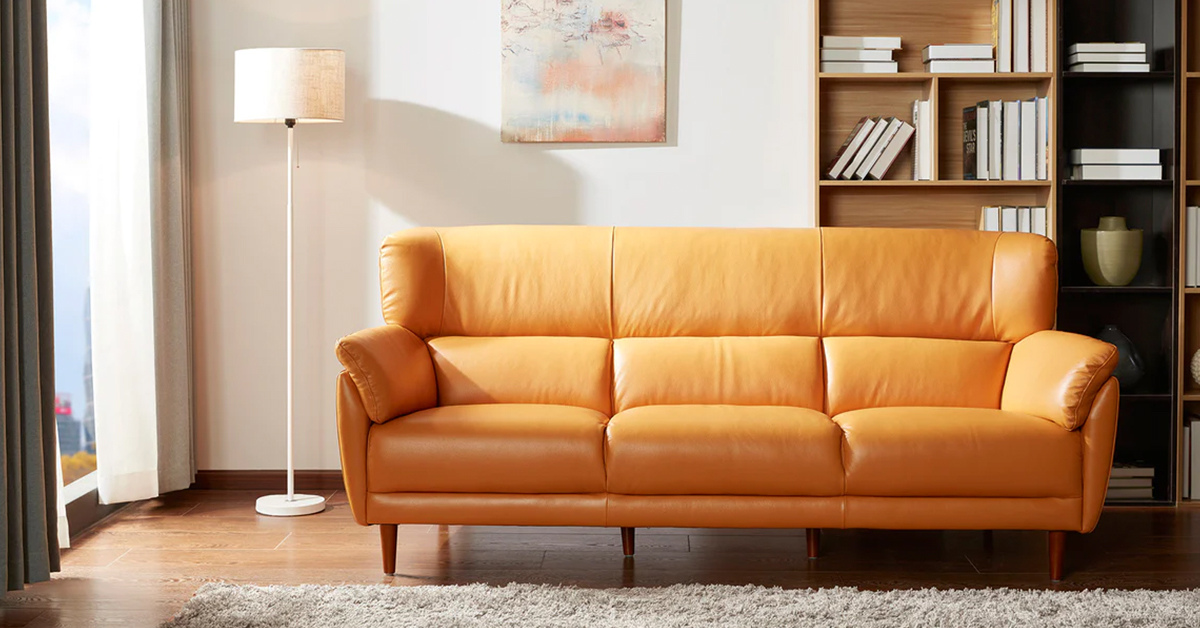 ​
When it comes to furniture, durability is no doubt a deciding factor. The Kuka flagship store is nestled within Picket and Rail, a reputable retailer with furniture made from the highest quality of solid wood. The Kuka Home sofas are sold in over 120 countries worldwide and have more than 100 design awards. 
Kuka uses genuine top-grain leather and the best-in-class reclining mechanism with auto-reclining buttons for total body support. They have many leather material options with the Tessuto-Leather as their latest fabric innovation. Their range of sofas varies from configurable modular sofas to recliners and armchairs. 
Kuka now provides a free anti-covid coating which is usually chargeable. 
Picket and Rail. 25 Tagore Lane, Level 2, Singapore G Building, Singapore 787602. Phone: +(65) 8825 4792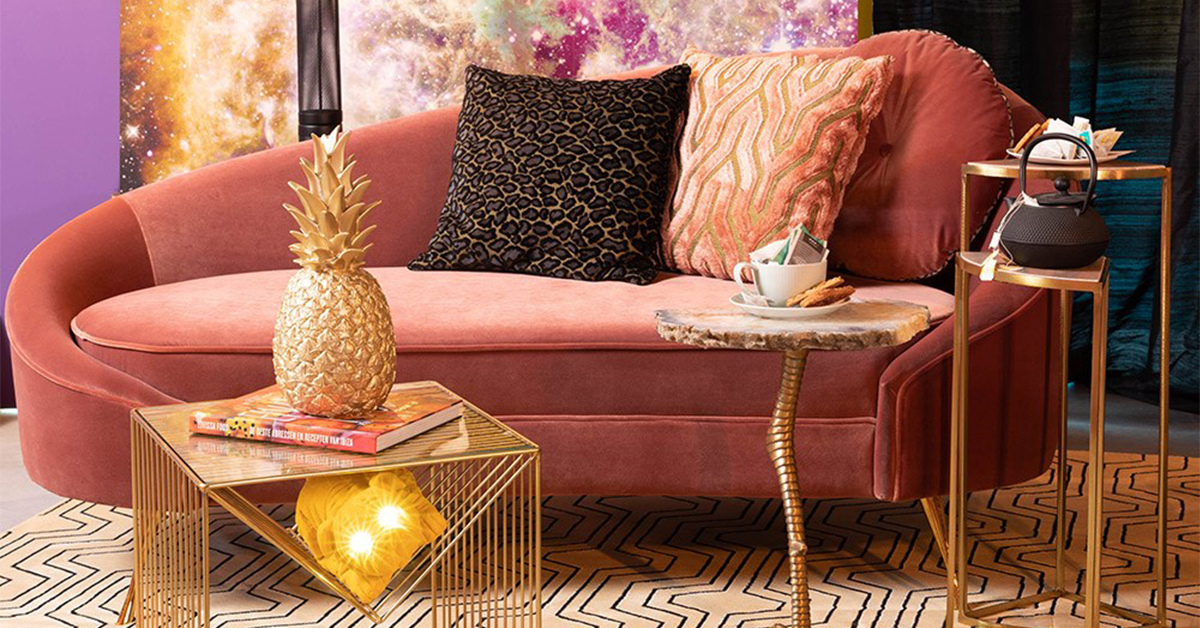 ​
Nook and Cranny - For Both Fabric and Leather Sofa Options
Celebrated as one of the first furniture brands to introduce the eclectic style element to Singapore, Nook & Cranny houses one-of-a-kind pieces that everyone will truly appreciate. 
All of their pieces are thoughtfully curated and offer a mix of sophisticated and bold eclectic to create a cosy and elegant home - no matter your style. 
Truly unique and definitely not over the top, this plush velvet sofa is perfect to spice up your space and make a statement. The ascending curve-shaped backrest allows you to rest comfortably in different positions and it comes with strong and sleek metal legs in gold. 
Nook and Cranny also has sofas that come in fabric and leather with high-density foam padded seat cushions. Their Candance Lshape sofa has an adjustable headrest to meet different height preferences and is customisable with over 40 colour options.  
Online promotion is currently ongoing so don't miss out! 
Nook and Cranny. 200 Turf Club Rd, #03 - 07, Singapore 287994. Phone: +(65) 9383 1176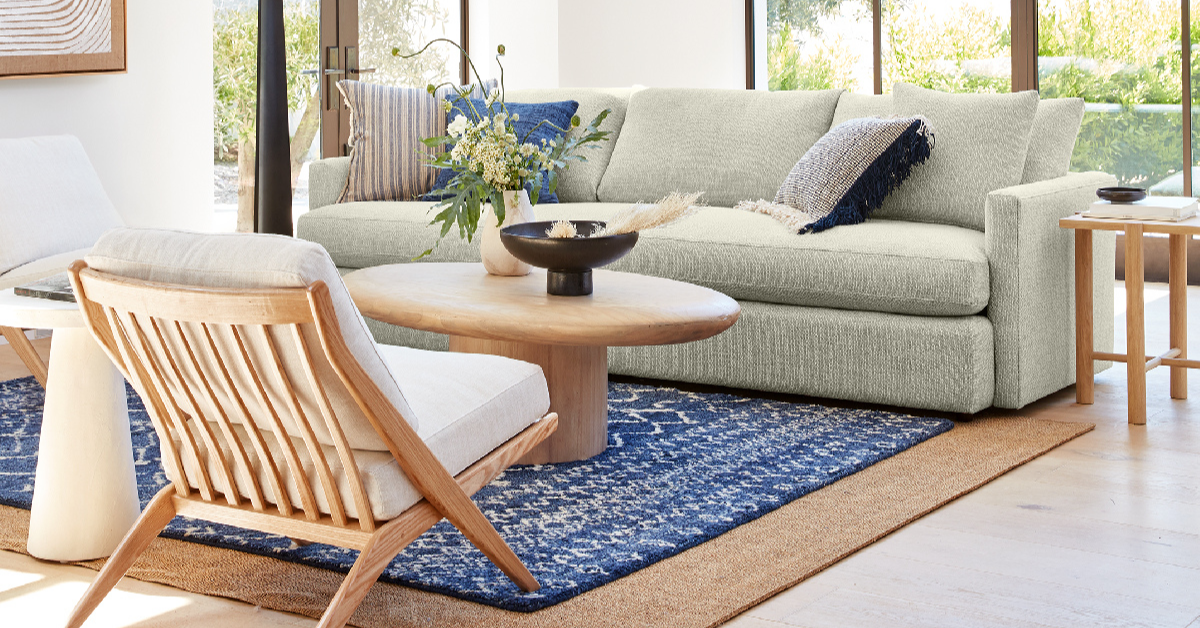 ​
Find the perfect centrepiece for your home with Crate and Barrel. Shop the medley of sofas — designed with clean, modern style with maximum comfort.
As part of the Leanne Ford furniture collection, an exclusive to Crate and Barrel, their sectional sofas have that undeniable touch of elegance. Available with or without wooden legs, the sofas are suited to fit different room layouts and preferences. 
There is quite a range to pick from! Accentuate the sophisticated look of your living space with Crate and Barrel's curve-shaped sofas. Their tight-seat cushions are high-resiliency foam wrapped in poly-fibre and still manage to give that sink-in softness. Waterfall seats create a solid but not blocky look with softened edges. Perfect for movie nights or entertaining with your loved ones.
Crate and Barrel also provide expert styling services to help you create your ultimate dream home! 

Crate and Barrel. 2 Orchard Turn, #04-21/22, ION Orchard, Singapore 238801. Phone: +(65) 6634 8488