F&B
What to Expect at the KI NO BI Omakase Series Experience
Published Date
: 01 Jun 2023 15:15

Dine at the most delectable omakase restaurants in Singapore that showcase the best of Japanese cuisine as you sip on KI NO BI gin for the perfect pai
Embark on an extraordinary culinary journey as KI NO BI, Japan's pioneering gin distillery, introduces Singapore's highly anticipated KI NO BI Omakase Series. Set to happen from 1-30 June 2023, this exceptional collaboration brings together the mastery of Singapore's renowned Japanese omakase chefs and the rich heritage of KI NO BI Kyoto Dry Gin.
Featuring the Best Omakase Restaurants in Singapore
This limited-edition series provides an unmatched gourmet experience by fusing the beauty of Japanese cuisine with the extraordinary craftsmanship of KI NO BI's famed gin. This exceptional gin is the result of meticulously crafting, where over 100 botanicals are thoughtfully tested and distilled before the perfect combination of 11 is selected. The KI NO BI Omakase Series, presented in collaboration with prestigious Japanese dining partners such as Kappou, Ichigo Ichie, Omakase @ Stevens, Takayama, Sushi Hare, and Hazuki, and supported by official caviar partner 8 Gems, features six meticulously crafted omakase menus. 
Each restaurant draws inspiration from the six distinct aroma elements that define KI NO BI Kyoto Dry Gin. Prepare to be immersed in a beautiful blend of flavours and culture as you explore the world of omakase and this breakthrough culinary cooperation.
The Omakase series runs from 1 to 30 June 2023, prices start from $333++ per person. Make your reservations for this coveted menu at the restaurants directly.
KI NO BI's Picks of the Best Omakase Restaurants in Singapore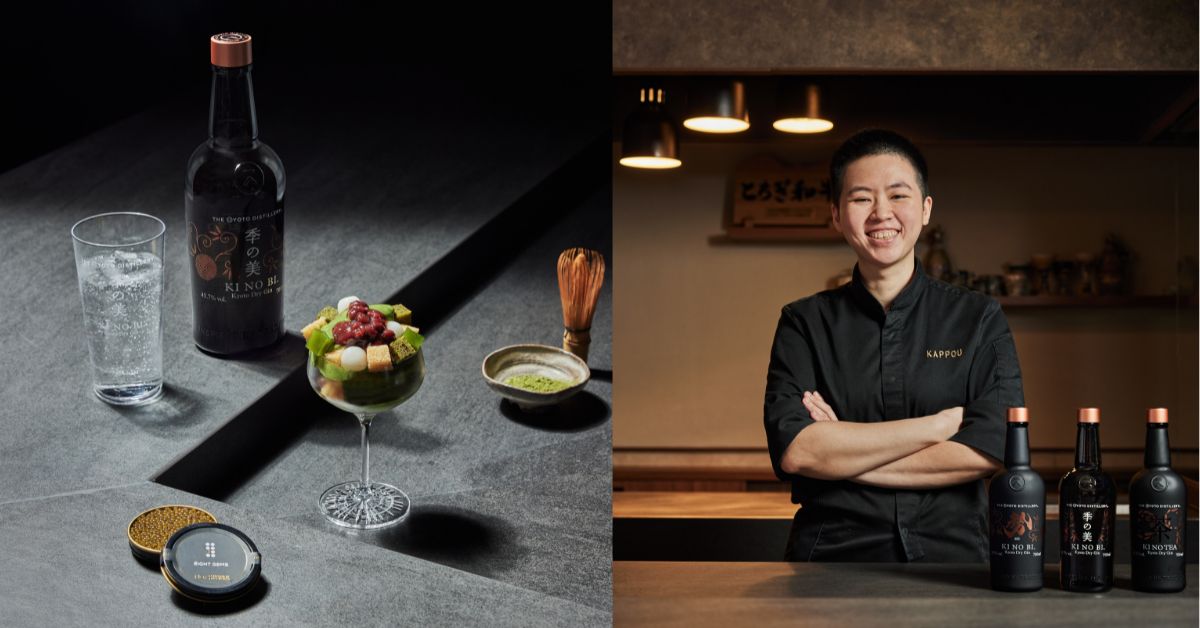 Kappou is the premier destination for omakase dining in Singapore, particularly for those seeking an extraordinary culinary experience centered around the enchanting tea element. Led by Chef Aeron, a rising star and one of Singapore's youngest celebrated female chefs, Kappou delivers a dining experience that honors ingredients in their entirety.
At Kappou, you will be captivated by Chef Aeron's philosophy of paying homage to each ingredient, and nowhere is this more evident than in her latest creation: Ode to Green, an organic dairy free geltato Inspired by the Japanese tea ceremony and the tea element of KI NO BI gin featuring the exceptional Gyokuro tea, this dish is a testament to Chef Aeron's commitment to showcasing the beauty of tea's captivating green hue.
Located at 18 Robinson Rd, #03-01, Singapore 048547
Priced at $388++ per pax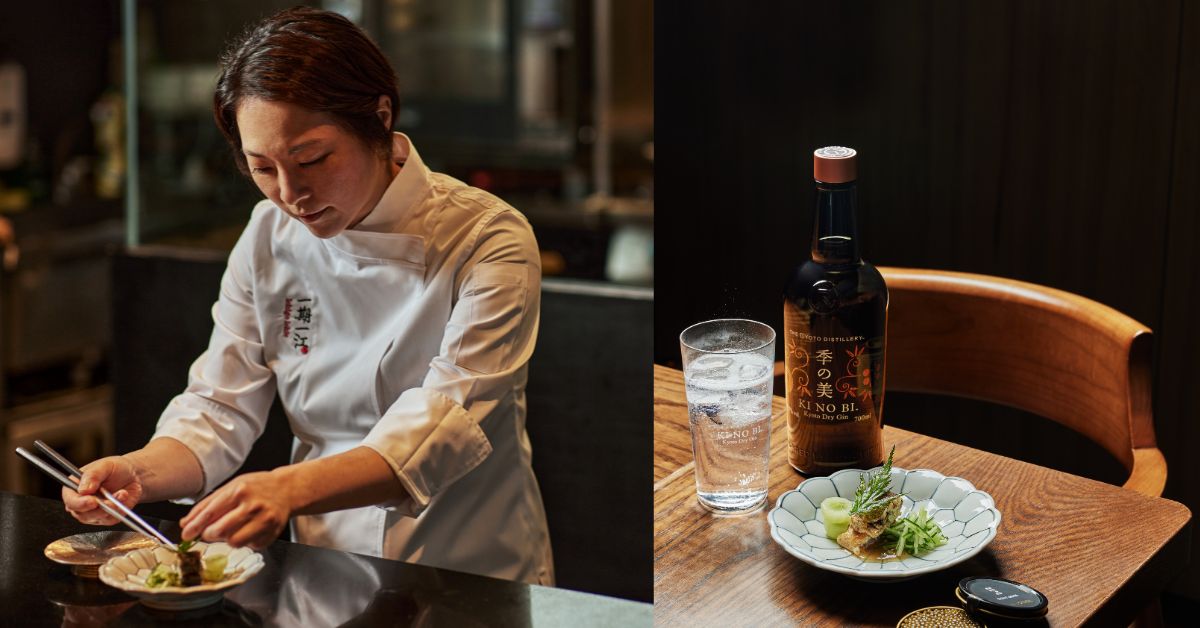 Ichigo Ichie is the ultimate destination for an extraordinary omakase experience, featuring a meticulously curated menu that revolves around the captivating Herbal element of KI NO BI gin. Under the masterful guidance of Chef Akane Eno, whose culinary prowess spans 20 years in Kappo, Sushi, and Izakaya restaurants, Ichigo Ichie takes you on a gastronomic journey defined by the distinct aroma of Sansho pepper and the delicate Kinome leaves found in KI NO BI gin.
Chef Akane Eno's innovative approach to incorporating the Herbal element into her creations is truly exceptional. She expertly infuses the flavours of Sansho pepper, with its oriental and spicy aroma, and the fragrant Kinome leaves into each dish. One exquisite example of her artistry is Ayu, a dish featuring confit Ayu alongside fried Yamatotok. The delicate interplay between the herbal notes and the perfectly balanced textures creates a harmonious symphony on the palate, transporting you to a realm of culinary delight.
Located at 1 Nanson Road #02-07A Intercontinental Robertson Quay Singapore, 238909 
Priced at $350++ per pax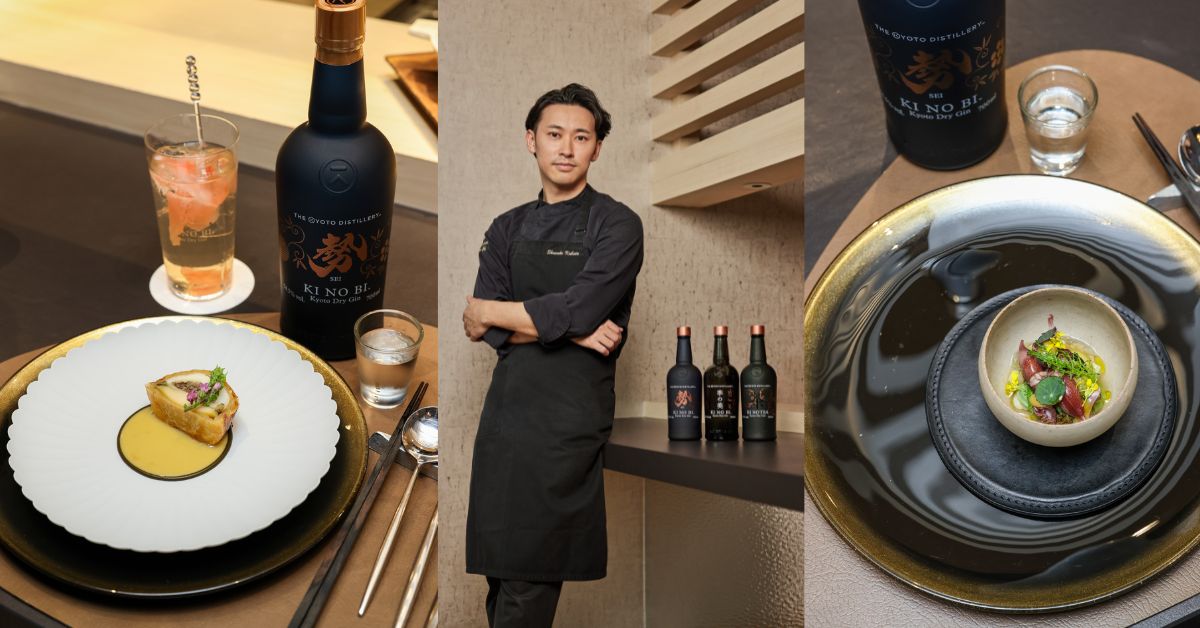 Amongst the 6 flavour elements that make up KI NO BI gin, visit Omakase @ Stevens, where the Spice Element of KI NO BI Kyoto Dry Gin takes centre stage. Chef Shu Kubota has brilliantly reimagined the classic French Bulgur salad, infusing it with the vibrant flavours of seasonal wild vegetables such as Warabi, Kogomi, and Japanese Asparagus. Indulge in a feast of the freshest and most exquisite seafood such as expertly prepared Hokkaido Amaebi and Sea Urchin paired with 8 Gem caviar. Or if you are in the mood for something richer and more succulent, you'll be sure to enjoy the tender Miyazaki Keisan Wagyu that is cooked to the perfect temperature. Pair every dish with the KI NO BI gin for that extra layer of complexity to each dish.
Located at 30 Stevens Road, #01-03, Singapore 257840
Priced at SGD 333++ per pax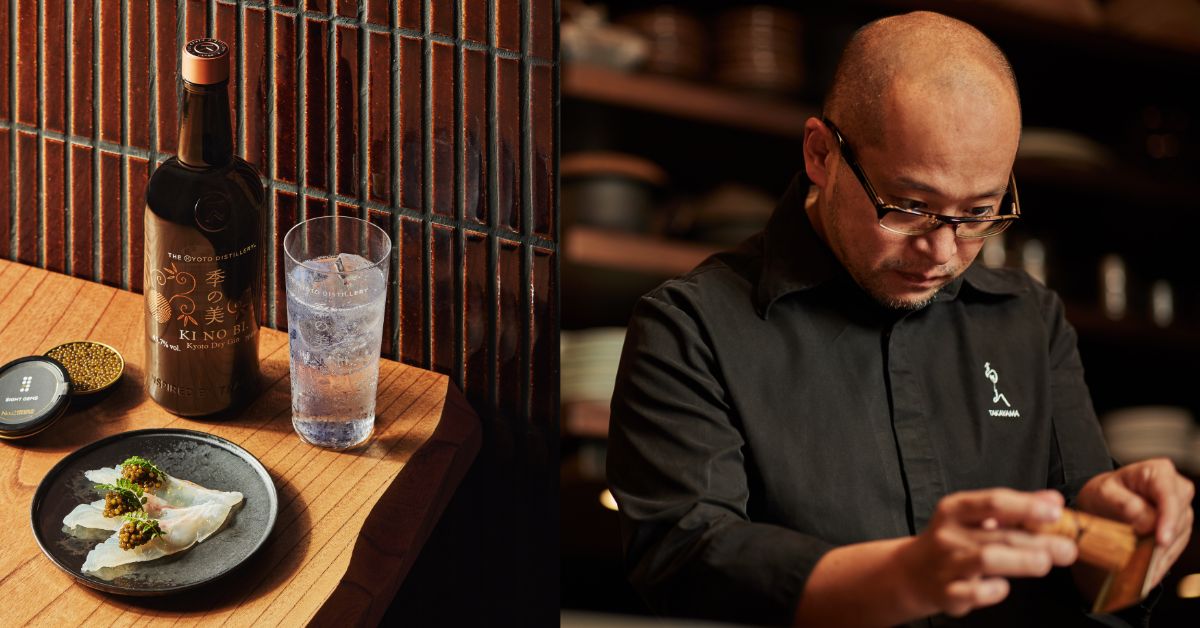 At Takayama, Executive Chef Taro Takayama artfully combines his culinary expertise with the floral and fruity essence of the renowned KI NO BI. Hailing from Osaka, Japan's culinary capital, Chef Takayama brings a wealth of influence to his creations, resulting in a menu that pays homage to thefruity and floral notes of the gin in a truly remarkable way.
A highlight on Takayama's omakase menu is the appetizer with uni , lady fingers and caviar. Here, Chef Takayama ingeniously reinterprets the fruity and floral element, creating a dish that showcases the interplay of flavours and textures. The delicate sweetness of the uni, the crispness of the lady's finger, and the indulgence of caviar blend together to create a symphony of fruity and floral notes, perfectly capturing the essence of KI NO BI.
Located at 6A Shenton Way, #01-09/10 OUE Downtown Gallery, Singapore 068815
Priced at $350++ per pax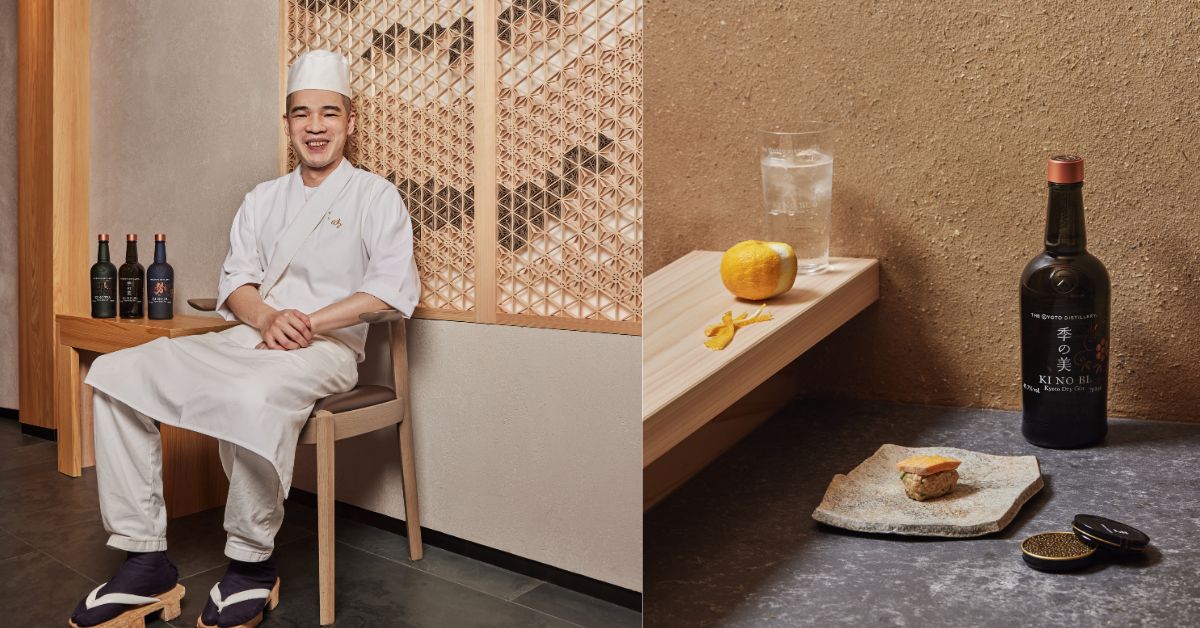 Sushi Hare shines as a dazzling light in the bustling world of omakase dining, providing an exceptional culinary experience that honours the Citrus aspect of KI NO BI with exquisite elegance. With distilled Japanese Yuzu fruit and lemon peel, the masterful chefs at Sushi Hare artfully craft dishes that showcase pure notes of sweetness and delicate floral hints, reminiscent of KI NO BI's Citrus element.
The Ankimo Sushi, a dish that displays the perfect harmony between the citrus ingredient and culinary artistry, is a notable creation at Sushi Hare. To ensure a luscious texture, the Ankimo, or monkfish liver, is cooked at a low temperature. It is then delicately seasoned with yuzu, which imparts a pleasant citrus aroma that complements the deep flavours of the liver. This painstaking attention to detail propels Ankimo Sushi to new heights, enthralling the senses and creating a lasting impact.
Located at 14 Stanley St, Singapore 068733
Priced at $380++ per pax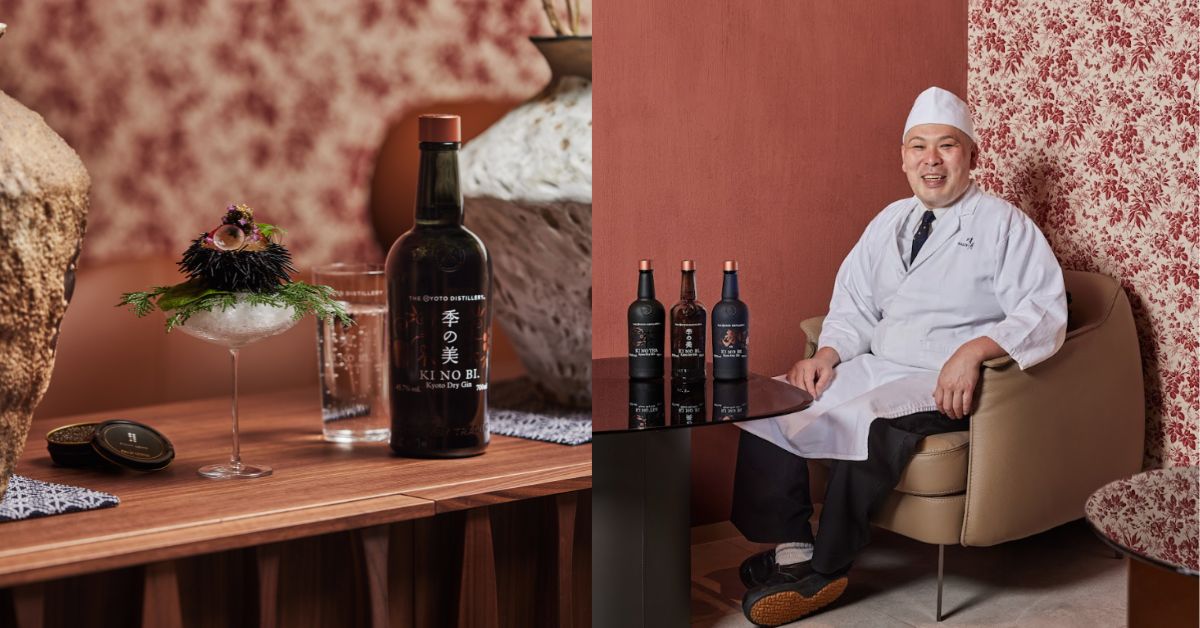 Discover the culinary gem Hazuki, where classically-trained Chef Kenta Yamauchi invites diners on an unforgettable omakase journey. With his background at the esteemed Michelin-starred Gion Fukushi in Kyoto, Chef Yamauchi brings his expertise and passion to Hazuki, delivering a dining experience that beautifully showcases the Base juniper element of KI NO BI.
A standout dessert, made with seasonal Japanese fruit and infused with Orange and Juniper Berry Jelly, exemplifies Chef Yamauchi's ingenuity in incorporating the essence of KI NO BI into his menu.
The thoughtful pairing of seasonal Japanese fruit with the aromatic notes of Orange and Juniper Berry Jelly pays homage to the Base juniper element, resulting in a dessert that balances flavours with finesse.The vibrantfruit blends with the delicate floral and lemony undertones of the juniper berries to create a symphony of flavours that delights the palate and leaves an indelible memory.
Located at 391 Orchard Rd, #04-18A Takashimaya S.C., Ngee Ann City, Singapore 238872
Priced at $380++ per pax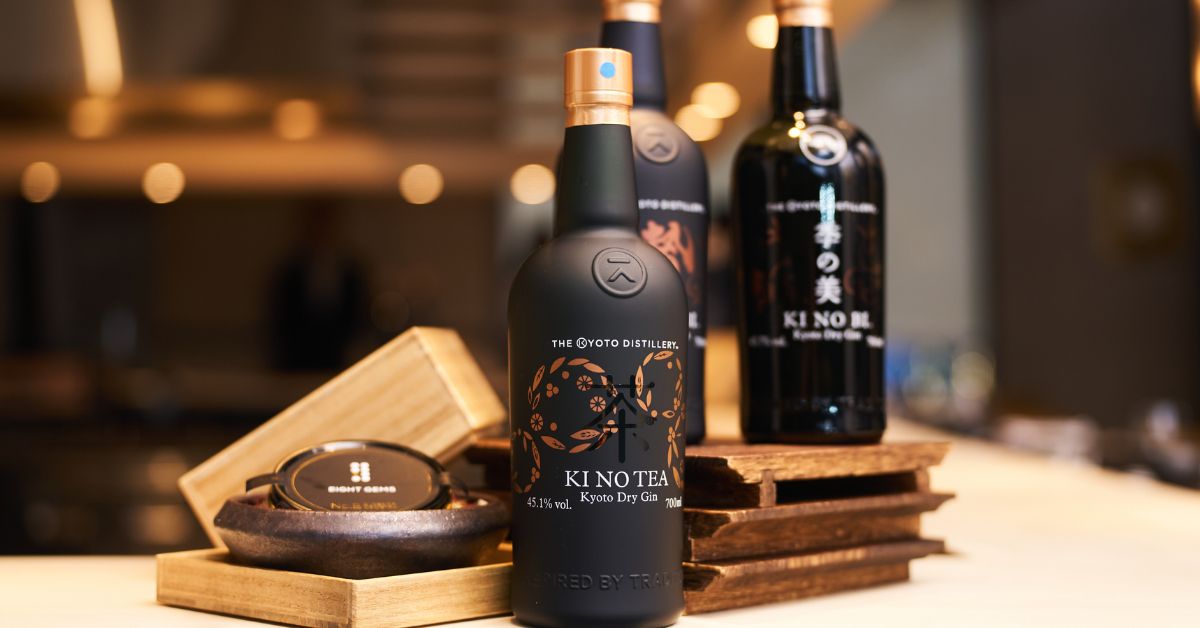 About KI NO BI Gin
Discover the soul of Kyoto in a bottle with KI NO BI gin, a testament to The Kyoto Distillery's craftsmanship and passion. KI NO BI represents the founders' ambition of creating one of the world's greatest gins, crafted with a deep appreciation for Kyoto's rich history and craftsmanship. This handmade, small-batch gin is a true representation of the Japanese heart and accuracy. Every bottle is infused with carefully selected local botanicals, such as yuzu, lemon, sansho pepper, ginger, and Gyokuro tea, procured from reputable growers at the pinnacle of their flavours.