Mumbai born Wendell Rodricks studied Fashion Designing in United States of America and France from 1986 to 1988.
His first collection from Goa earned him the title 'Guru of Minimalism' and his next collection in 1995 pioneered the concept of 'resort wear' and 'eco-friendly' garments at a time the words were not yet coined in India.
He is also a writer and has written three books as well as many anthologies and is presently editing a book on Mother Theresa. Wendell Rodricks is the author of The Green Room, which offers a hugely entertaining no-holds-barred look into the cut-throat world of Indian fashion.
In 2014, Wendell Rodricks was awarded India's fourth highest civilian honour, the Padma Shri by The President of India for putting India's fashion on the maps.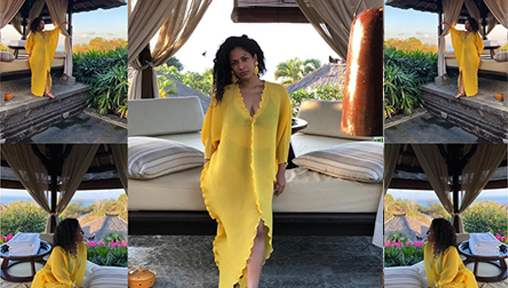 Masaba Gupta wearing Wendell Rodrick's Resortwear in Bali 
Vanilla Luxury:  You've made the minimalist style the way it is now. How did you even come up with minimalist and why?
Wendell Rodricks: Living in Goa gave me minimalism, eco-friendly and resort wear ideas. At a time in a country where bright silks with embroidery were the notion of high fashion, I reinvented the wheel with my humble cottons and linens done in the colour of death in India - white.
There were two aesthetics that were already translated into design. The grand Maharajah clothes and the Hippie marries Bollywood bling style. There was a third aesthetic and attraction that was respected but was not addressed. The calm of temples, yoga, Ayurveda, Gandhism, the concept of zero, Indian geometry, and meditation. I went for that emotion and that is how I gave my country minimalism.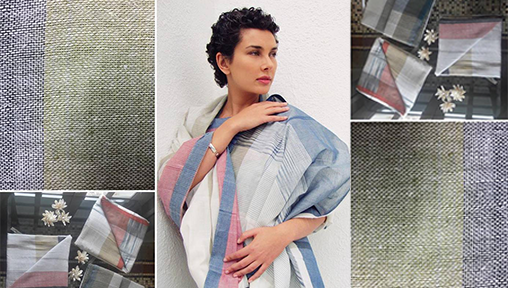 Vanilla Luxury: Share with us more about your efforts in reviving Goa's traditional Kunbi saree?
Wendell Rodricks: Worn by saree lovers to women who appreciate humble cotton, eco-friendly dyes is the culture that lies behind the revival of a saree lost to history.
When I revived the Kunbi saree backing Prime Minister Narendra Modi's 'Make in India' initiative, I recreated the famous Kunbi Saree from Goa contemporary looks.
Everyone from the President of India to Indian Politician Sonia Gandhi, Actress Lisa Ray, and many museum curators and textile experts applauded. The saree went to the White House through Michelle Obama. This appreciation moved me to keep the Kunbi saree alive as a Goan legacy for all times as it is.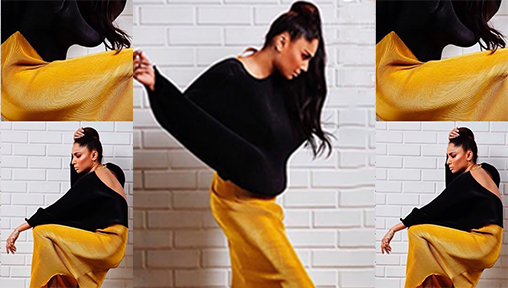 Vanilla Luxury: What do you think is the current trend in fashion now and what is your opinion on it?
Wendell Rodricks: Trends are for fashionistas who want fashion. I do not believe in fashion. I am more into style. Style evolves and is personal. It does not suffer the dictates of fashion and designers. People who have style will wear clothes that speak their mind. I love when a lady enters the room wearing my garment and everyone notices her, not the clothes. They may comment on how beautiful she is, and by the way, what she was wearing was lovely too. I abhor garments that overshadow a persona. As the legendary Yves Saint Laurent said "You wear the clothes. Don't let the clothes wear you". To that, I add "Don't follow trends. Let your style lead the way".
Vanilla Luxury: What can Singapore look forward to at your upcoming pop-up?
Wendell Rodricks: I have picked a few highlights of my fashion career with new clothes to bring to Singapore for both men and women. The Kunbi sari, the Mondrian sari, the Mundu fabric collection, the beauty of Indian Malkha cotton and my all-time favourite collection, Visionnaire, which changed the way the visually challenged look at clothes internationally. My latest WOW collection which I'll be bringing straight from Lotus Make-Up India Fashion Week includes shirts, jackets for men too.
Vanilla Luxury: You've achieved so much in the world of fashion and have put India on the maps, what's next?
Wendell Rodricks: At the moment we are busy with setting up the Moda Goa Museum in my ancestral village of Colvale. It will be the first Costume Museum in India. We plan for a soft opening in December 2018 and an official opening for the public in March 2019. Over fifteen galleries will recount the history and costumes of Goa. After that, I will focus on two educational books. One for children on the history of Goa which will be a colouring book in cartoon format. The other is on how to cut clothes using India geometry caked Cutting on Squares, aimed at fashion students.