Petra Strand, Founder of Pixi Beauty, was formerly a Makeup Artist. She started Pixi Beauty because she was missing certain flaw-fixing, multi-tasking, multi-purpose, easy to use products in her own personal makeup bag and her professional makeup kit.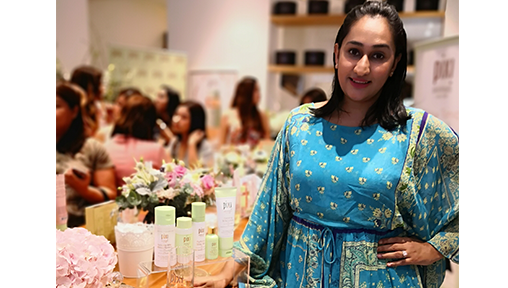 Gursheel Dhillon, Editor-in-Chief
Skin type: Combination Skin with an oily T-zone
Favourite Pixi Product: Glow O2 Oxygen Mask
What it does: Fortified with a cocktail of Caffeine, Ginseng, vitamins and antioxidants, the revitalising treatment combats dullness and signs of fatigue, whilst strengthening and protecting against environmental aggressors.
Why Gursheel loves it: As I lead a hectic lifestyle, my skin gets dehydrated and sometimes dull. When I have a last minute event, Pixi Glow O2 Oxygen Mask comes in handy as it perks my skin up in just 3 minutes. I use it before special occasions or when I need to create a perfect base for make-up application as my skin immediately looks more supple, plump and glows!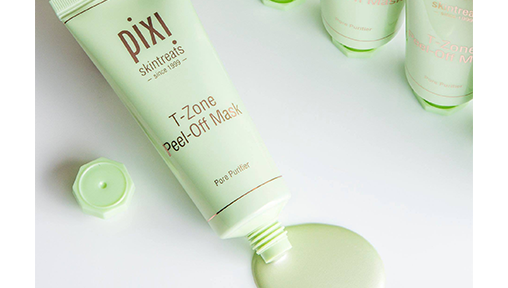 Natasha Tulsi, Editorial Director
Skin type: Normal to combination skin with T zone issues
Favourite Pixi Product: T-Zone Peel Off Mask
What it does: This detoxifying peel-off mask draws out impurities and lifts away oil to reveal immediate results. It contains a unique green superfood blend that includes avocado, cucumber, aloe, green tea and bamboo extract to help firm and refine.
Why Natasha loves it: This is a peel-off mask that actually peels off, painlessly and without any residual skin irritated. I love the subtle fragrance and that it doesn't dry out my skin like other masks often do. Blackheads removed and the dreaded T-zone smooth as new, it's found a place in my bathroom. And a permanent one at that!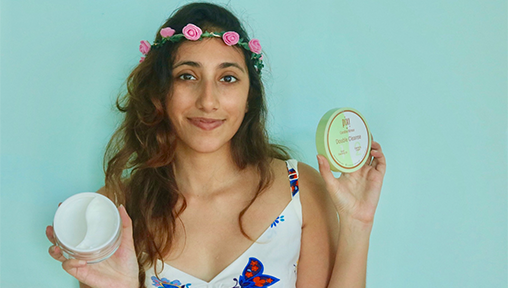 Aditi Kayshap, Associate Editor
Skin type: Combination of dry skin with oily T-zone
Favourite Pixi Product: Pixi Double Cleanse
What it does: This 2-in-1 jar contains a solid cleansing oil on one side and a cleansing cream on the other. Created in conjunction with British Skincare Blogger Caroline Hirons, this solid cleansing oil and cream duo makes double cleansing effortless and effective. It's also paraben and fragrance-free.
Why Aditi loves it: Removes waterproof makeup easily, even stubborn mascara and still leaves my skin feeling hydrated after use.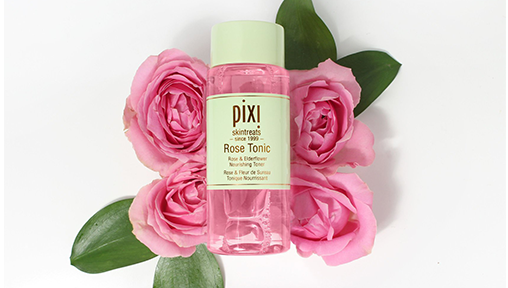 Heena Paryani, Managing Editor of Vanilla Luxury Philippines
Skin type: Combination Skin
Favourite Pixi Product: Pixi Rose Tonic
What it does: Naturally soothing and rich in nutrients, this tonic helps to tone, balance pH, minimize redness and calm skin. Rehydrates, replenishes and refreshes.
Why Heena loves it: For someone with combination skin, this is a holy grail! This is a toner that actually doesn't dry my skin out and leaves my skin softer, pores smaller and has made my acne scars much lighter. The lingering fragrance of rose after is just icing to the cake!
Katya Karpova, Business Development
Favourite Pixi Product: Glow Mud Mask
What it does: Pixi's Glow Mud Mask is a mineral-rich treatment that absorbs oil, draws out impurities and fights breakouts while giving skin an energising and brightening boost. Kaolin and sea salt give it purifying properties while ginseng and aloe vera provide calming balance.
Why Katya loves it: I loved the use of natural ingredients in the formula. The texture is very smooth and feels very gentle and relaxing on the skin after applying, which is important for me as I have very sensitive skin. Even after the Glow Mud Mask dries, my skin doesn't feel too dry and tight, unlike other clay masks. My skin felt very smooth and fresh after.