lifestyle
Valentine's Day Gift Ideas For Her
Published Date
: 28 Jan 2020 14:00

We have curated a list of Valentine's Day gifts which includes a spa treatment, jewellery, skincare, makeup and more
This Valentine's Day, pamper your lady with our list of Valentine's Day gifts. From jewellery to the latest skincare and makeup, we've got you covered. If she's not one for material things, then go with a spa experience or a wine subscription that will leave her feeling very loved.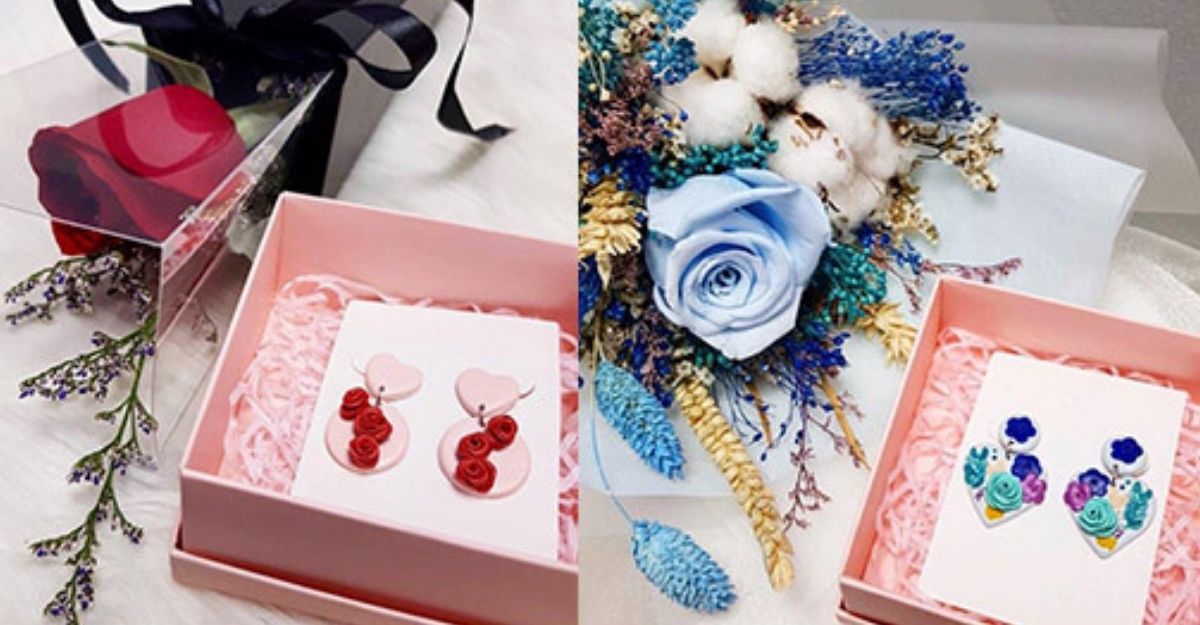 Statement earrings from Mildly Pink are in essence, art on tiny canvases. Every pair of earrings tell a story. Handmade with impressive craftsmanship, the designs reflect the modern world with a magical twist. These earrings make the perfect Valentine's Day gift for women who appreciate earrings that are exquisite and unique. 
Highlighting the natural beauty of ladies, earrings from Mildly Pink's Rose Bouquet collection are specially designed to impress this Valentine's Day. Keep a lookout for the element of surprise in their designs as they collaborate with established illustrators and masters of various trades. If you want your pair of earrings to be customised, you can simply reach out to Mildly Pink. 
To place an order, simply send a direct message via Instagram @mildlypink or purchase via their online store at www.mildlypink.com.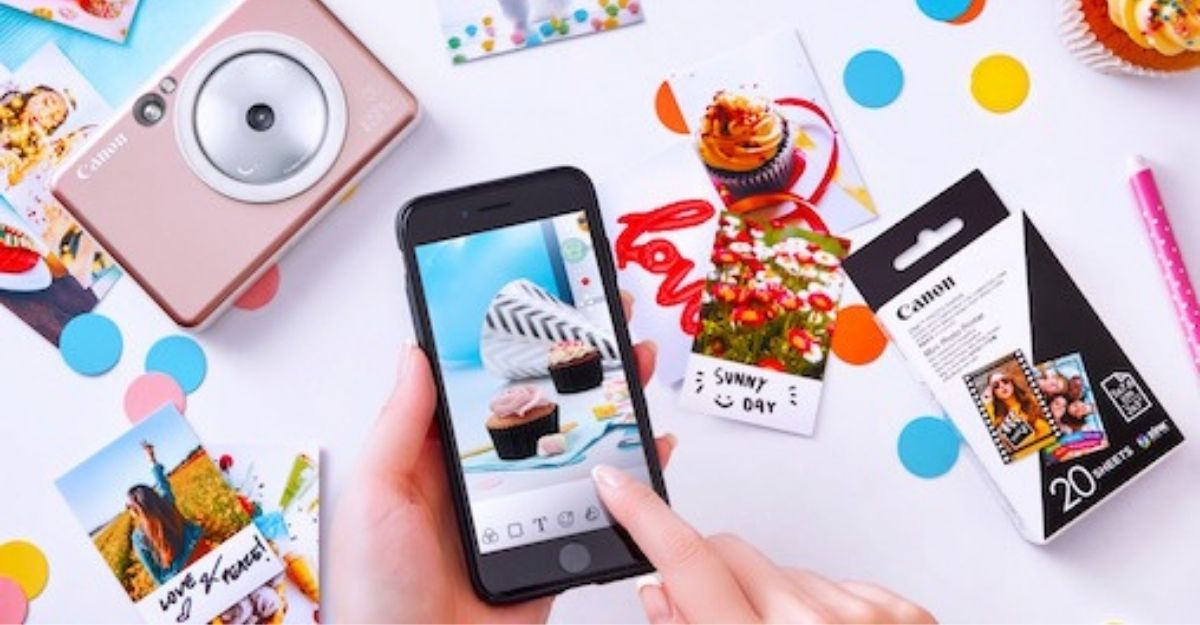 If she loves taking selfies and photos, you have got to get her the Canon's 2-in-1 Instant Camera Mini Photo Printer this Valentine's Day. Canon's iNSPiC [S] ZV-123A is a  pocket-sized camera that fits into most clutches and bags.
We love that the Canon iNSPiC [S] ZV-123A has a built-in LED ring light around the camera lens that provides powerful fill light to capture portraits photos beautifully, even at night. 
She will be able to capture and print precious moments instantly. Connect the device to any smartphone using the Canon Mini Print mobile app which has a range of photo-editing functions for her to edit her pictures to her liking before printing. 
The Canon iNSPiC [S] ZV-123A is available in eye-catching shades of Rose Gold, Pearl White and Matte Black.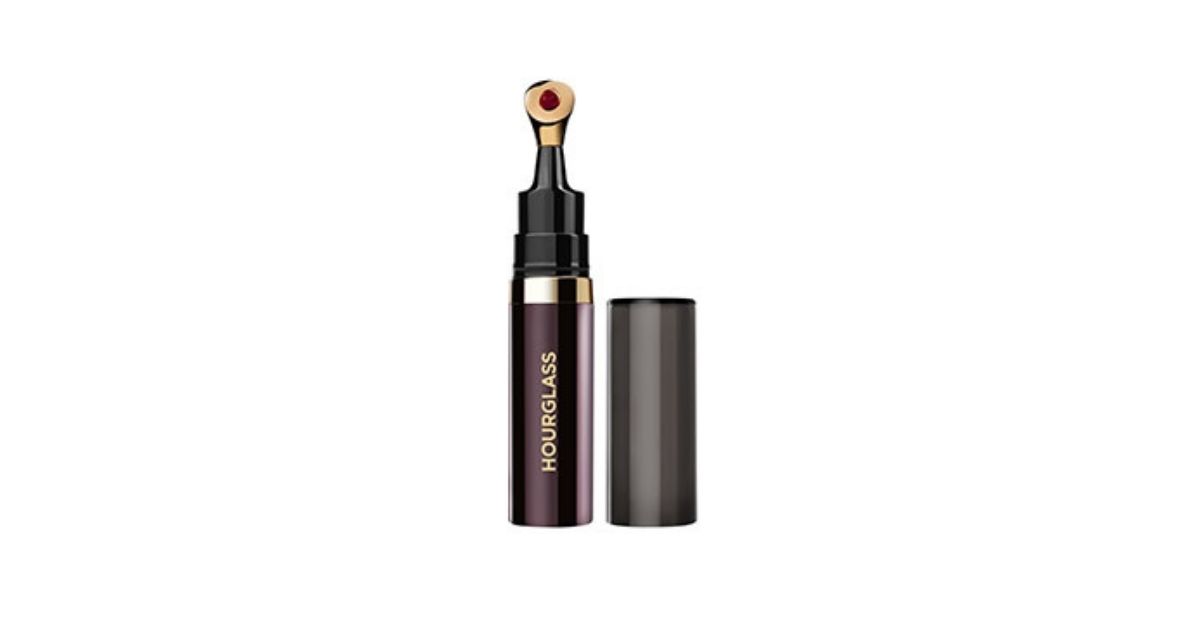 The Hourglass N° 28 Lip Treatment Oil is a must-have in every lady's makeup bag. It is an advanced anti-ageing lip treatment aimed at boosting moisture levels in the lips, reducing the appearance of wrinkles while improving the overall appearance of the lips. 
The Hourglass N° 28 Lip Treatment Oil contains 28 beneficial ingredients including 14 essential oils and is vegan and cruelty-free. Allow her to feel special this Valentine's Day as she applies the opulent 24-karat gold-plated tip which dispenses a luxurious gloss on her lips.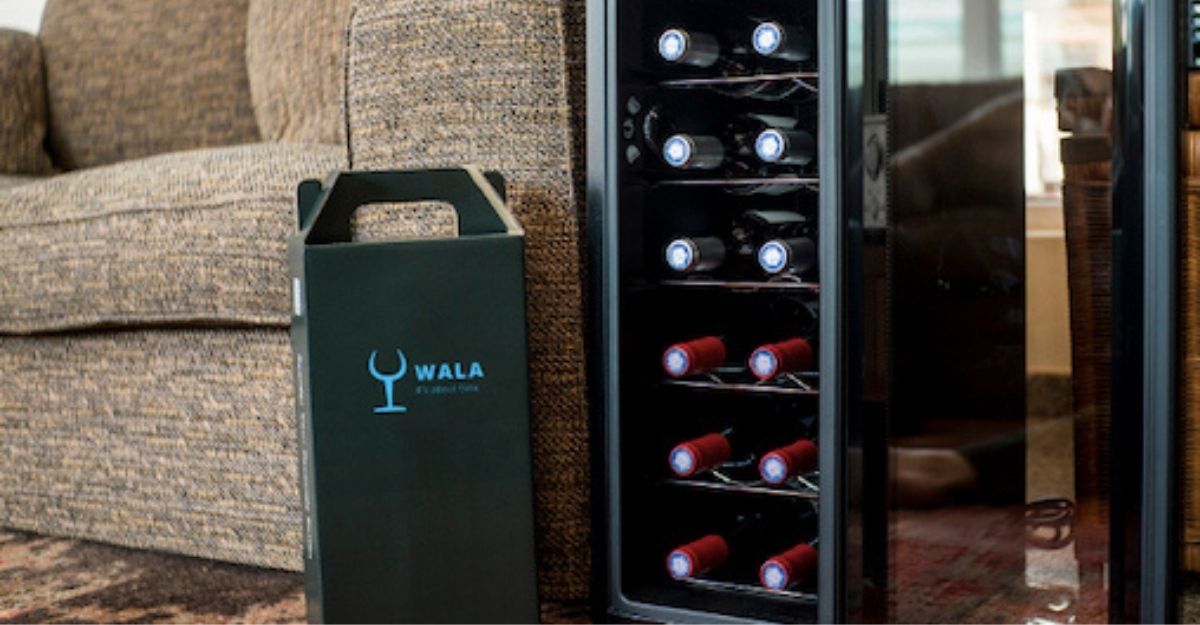 If she's a wine lover, Wala's wine subscription service would make it an ideal Valentine's Day gift for her. This wine subscription service from Wala allows you to pamper her every month and not just on Valentine's Day. At just SGD 98 a month, she gets to enjoy two premium or exclusive bottles of wines or sakes delivered right to her doorstep. We highly recommend the Wala's Flexi Plan as it gives her an additional wine chiller and allows you to cancel anytime. 
Wala offers wines from Australia, France, Italy, Spain every month as well as a tasting guide and pairing ideas for every bottle. As a member of Wala Club, you also get access to free corkage when you dine at one of their more than 80 restaurant partners. This Valentine's Day, you can also check out their festive bundles!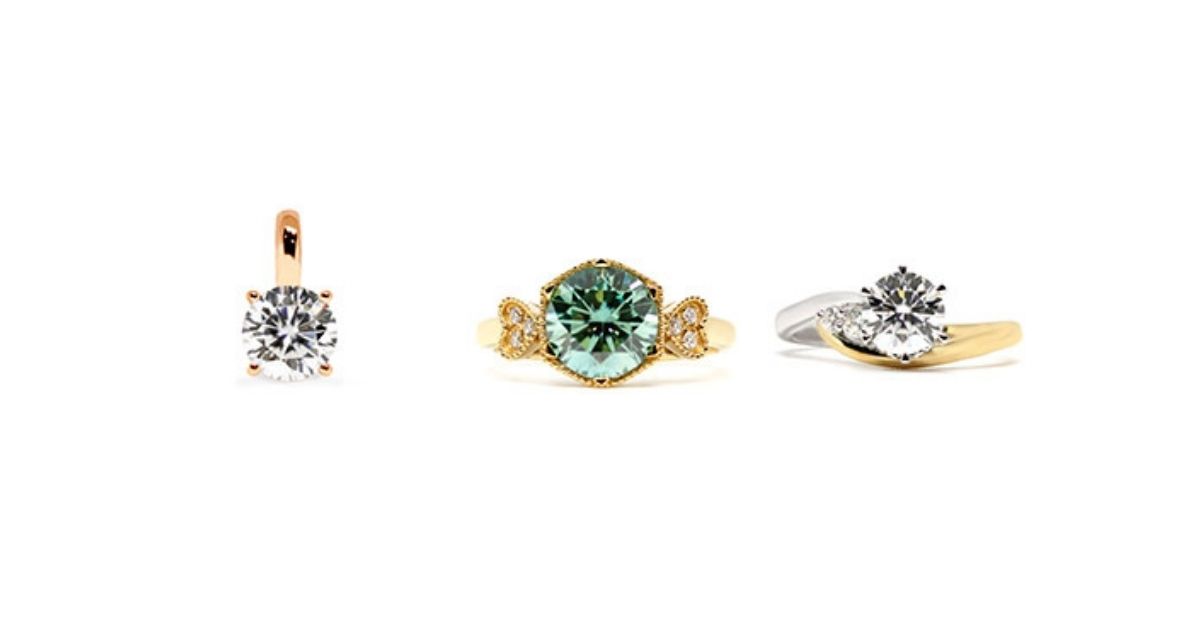 Gifts such as jewellery are timeless classics that your beloved will never get tired of receiving. This Valentine's Day,  gift your lady an exquisite piece of jewellery from LeCaine Gems, a new-generation homegrown bespoke jeweller that marries tradition with modern, and takes pride in artisanal craftsmanship, conflict-free moissanite, and unique personalisation services.
LeCaine Gems is launching a Valentine's Day exclusive series collection called "Love, Senorita" that encompasses a Spanish flair to celebrate intense passion. The jewellery collection showcases a range of heart-shaped Moissanite gemstones and heart halos in jewellery pieces such as rings, pendants and earrings with 18k yellow gold in a champagne tone and exquisite settings
Vanilla Luxury readers get an exclusive 10% discount this Valentine's Day. To redeem, drop an email to [email protected] and quote "LCxVL" valid from 27 Jan - 29 Feb 2020.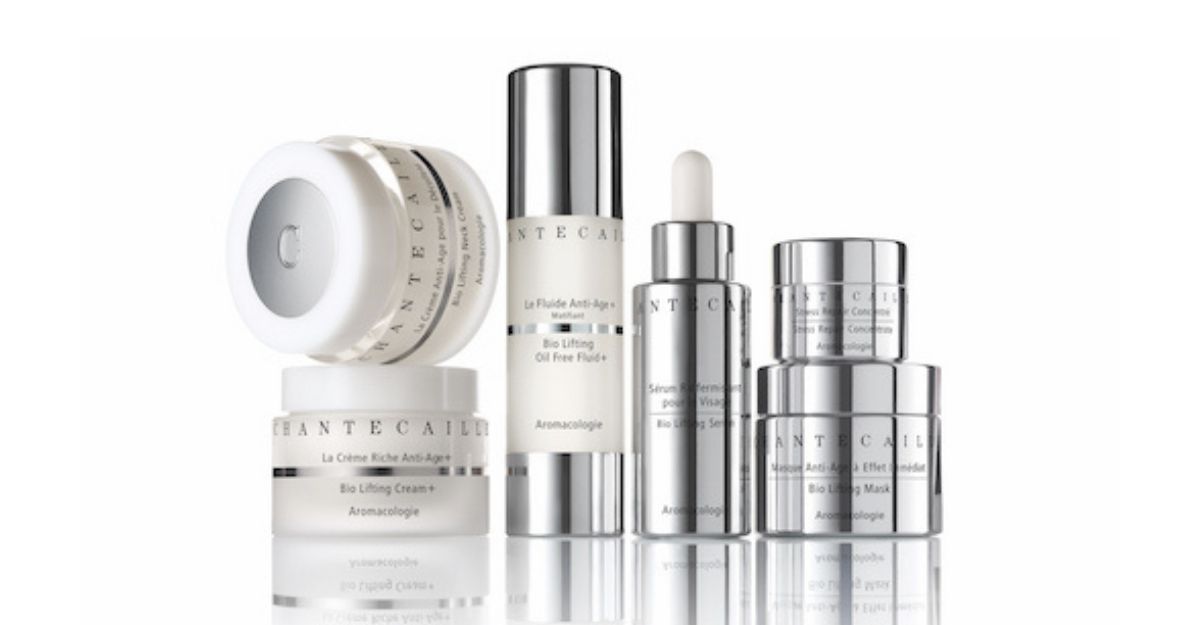 If your lady loves her skincare and budget is not an issue, spoil her this Valentine's Day with Chantecaille's Bio Lifting Skincare. Chantecaille is synonymous with groundbreaking botanicals, clean skincare for over 20 years. Their Bio Lifting skincare harnesses the power of 15 plant stem cells and anti-wrinkle hexapeptides. 
The most visible effect of the collection can be found in their lightweight Bio Lifting Serum+, which aids in limiting visibly smooth horizontal and vertical wrinkles, and protects the skin from blue light pollution. The serum also incorporates a subtle yet divine scent of rose flowers and is one gift your beloved will appreciate this  Valentine's Day. 
Chantecaille is available exclusively at the Chantecaille counter at Takashimaya D.S.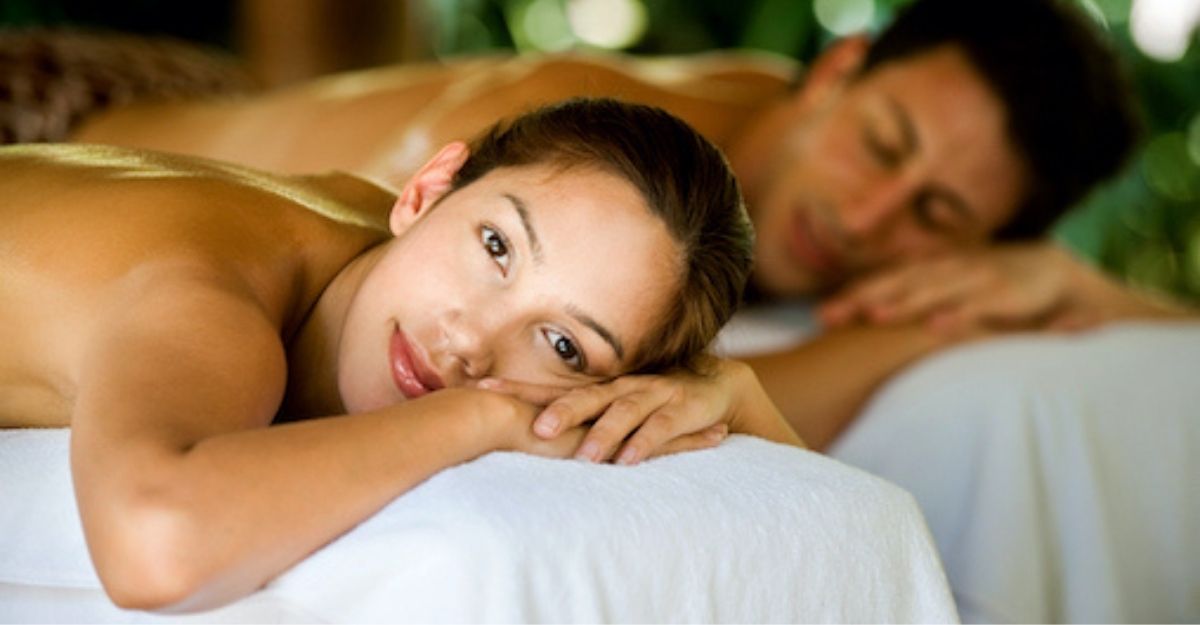 Whether you're single or a couple, there's no reason why you shouldn't take advantage of these Valentine's Day specials to pamper yourself or your other half.
If you're a fan of Onsen or hot baths, you will absolutely love the White Wine Onsen. Don't worry you won't be smelling fumes of alcohol. The bath is made with Hinoki Wood which releases mineral oils and anti-bacterial properties to treat skin irritation. Do expect to start perspiring due to the heat which we must caution, is not for the faint-hearted. You can alternatively choose the White Chocolate Scrub that promotes natural glowing skin.  
White Rose Aromatherapy Massage
Rose scent lovers would be in heaven with this massage. You're immediately put into ease once you inhale Ikeda's blend of White Rose Essential Oil. Whether you prefer a gentle massage or one with more pressure, the masseuse at Ikeda Spa is able to accommodate to your needs. Loaded with antioxidants, White Rose Essential Oil stimulates tired muscles, combats toxins in the body and is a stress-buster proven to ease anxiety or depression. 
We know flowers are done and dusted hence the ladies behind Play is Priority are spicing things up this Valentine's Day with their curated Edison Rose Box. Their limited-edition Edison Rose Box is a present for both you and your partner. Their Edison Rose Box comes with 30-35 fresh red and white roses and you have the option of adding the initial of your partner. Play is Priority is living up to their name as they've included a pack of five condoms with interesting flavours like cola. Play is Priority will certainly spice up your bedroom life this Valentine's Day.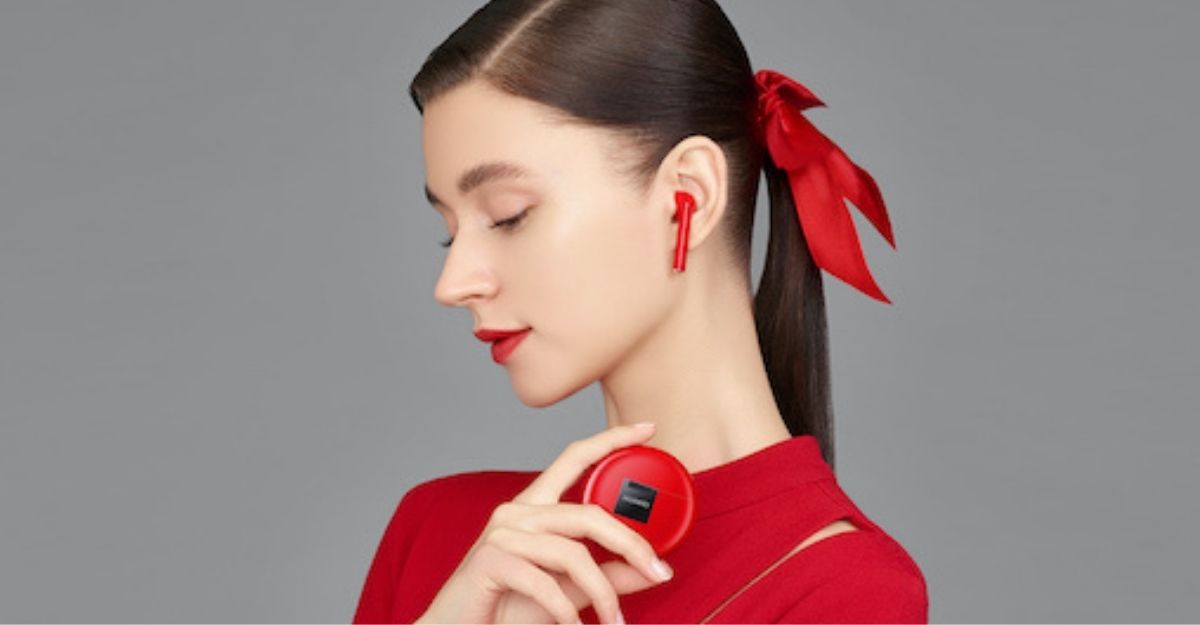 Get your other half the latest HUAWEI FreeBuds 3 that now comes in red just for Valentine's Day. HUAWEI FreeBuds 3 is not only stunning in colour but are the perfect earphones as it takes than a minute to set up the HUAWEI FreeBuds 3.
We have been watching movies with our HUAWEI FreeBuds 3 and have got to admit that the sound quality reminds us of our movie experience in a cinema. The HUAWEI FreeBuds 3 come with studio-quality sound and a booming bass which is bound to enhance her music and movie experience. The HUAWEI FreeBuds 3 also uses noise-cancellation technology that delivers environment noise reduction by eliminating background noise.
It is so easy to charge the HUAWEI FreeBuds 3 as the charging case is not only small and compact but uses the same TYPE-C cable as your HUAWEI mobile phone. A single charge will keep her entertained for 4 hours. 
You can buy the HUAWEI FreeBuds 3 online via Lazada.