green
Trade In Your Luggage and Get Up to 40% off Samsonite ENOW and ASPERO Luggage
Published Date
: 16 Mar 2022 16:17

Trade-in any brand, size luggage at all Samsonite stores or on e-commerce platforms and get up to 40% off ENOW and ASPERO models
From 17th March 2022 till 30th April 2022, trade-in your pre-loved luggage of any brand or any size at all Samsonite retail outlets, department stores or e-commerce platforms and get up to 40% off their ENOW and ASPERO models while stocks last. 
The Luggage Trade-in Campaign forms part of Samsonite's strategy for sustainability, which focuses on the whole journey – from how Samsonite products are made to how they endure; how the company plays its part in reducing its impact on the planet and how it ensures that its people, partners and communities engage in and benefit from this progress. 
With every trade-in purchase, Samsonite will donate S$10 to the World Wide Fund Singapore which goes towards the No Plastic in Nature Initiative (PACT) that aims to reduce waste and move towards a circular economy. The programme empowers companies like Samsonite to adapt their business models and processes to be more resource-efficient. By providing businesses with guidance and best practices, PACT enables companies to make science-based decisions for responsible production and consumption. 
Samsonite is offering the trade-in discount on two of its popular models, each available in three different sizes.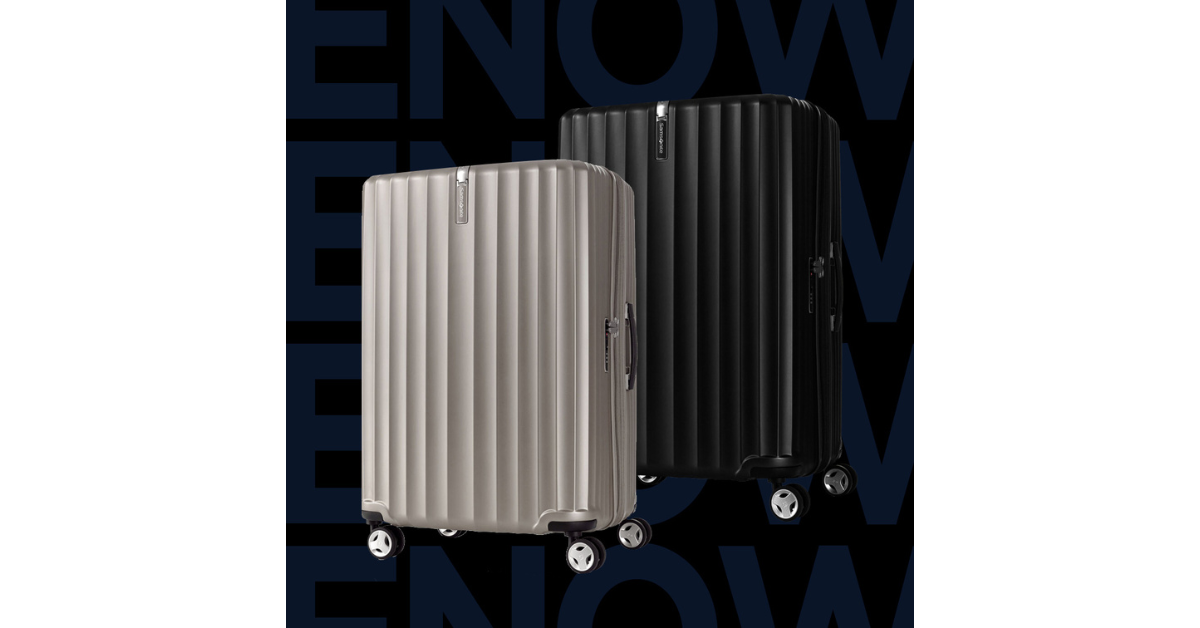 Samsonite ENOW
Samsonite Enow sets a new standard with its fresh shape, texture and details. The suitcases are vacuum formed from polycarbonate sheets, a manufacturing process that gives them their unique shape and texture. Their shape is softened by rounded edges and a combination of curved and straight lines.  
The classic mono-size vertical ridge texture is refreshed into multi-size symmetrical ridges that make the suitcases sturdy and scratch-resistant and add a vibrant look. Enow combines advanced functionality with high-end design, embodying Samsonite's essence of craftsmanship, technology and attention to detail. 
Each Enow suitcase incorporates Samsonite's trademarked Aero-Trac suspension wheel system, an anti-theft zipper for security, and easy organisation with packing accessories, detachable divider, packing cube and shoe bag. Enow is available in three different sizes – 55cm, 69cm and 75cm high. Black and Latte.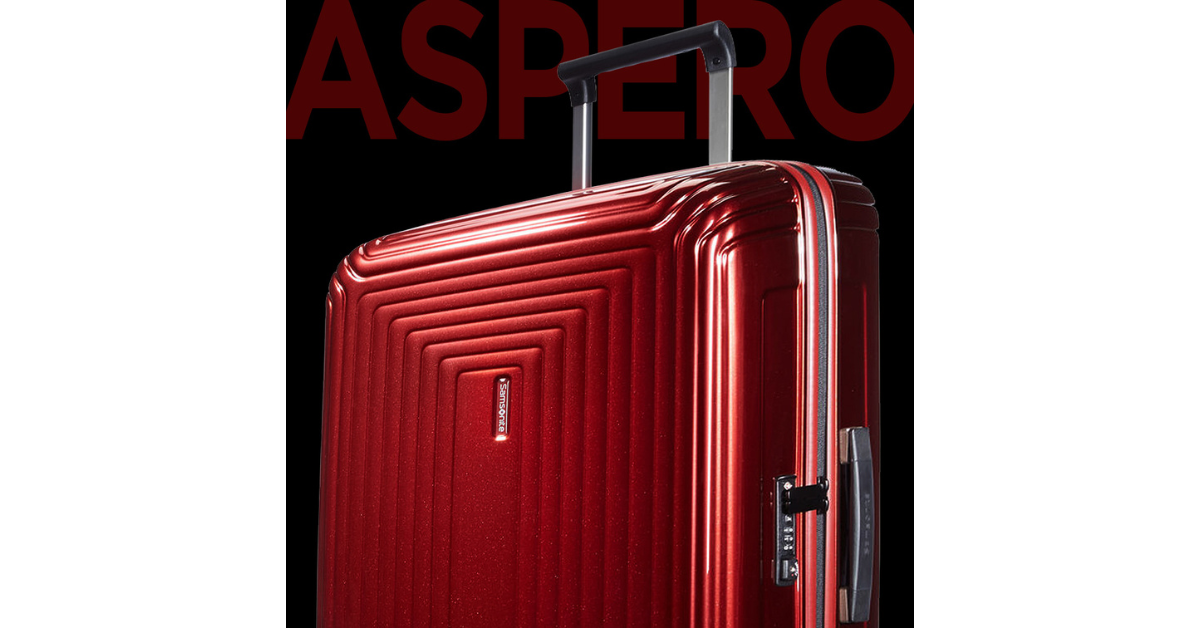 Samsonite ASPERO
Aspero redefines the benchmark for lightweight made-in-Europe polycarbonate luggage combining lightness, strength and reliability. The collection's eye-catching, stylish design is based on an innovative engineering look, with a patented self-reinforced design offering extra strength. This high-volume luggage is super lightweight, weighing in at only 2.2kg for the smallest model, and just 3.3kg for the largest. 
Aspero's patented self-reinforced design gives extra strength to the case, especially to the corners which are strengthened by its continuous polycarbonate lines. All models include an integrated TSA combi lock, silver integrated sticker logo, lightweight double pull handle, smooth-rolling double wheels and integrated address label.
Aspero is available in three different sizes – 55/20, 69/25, 75/28, and colours - Metallic Red, Metallic Silver, Metallic Black.
G is the Editor-in-Chief of VanillaLuxury.sg and covers all topics that interest her. When not focusing on the latest luxury trends or crafting marketing strategies for her clients, she is busy honing her PR skills through hosting events. Follow her on Instagram at @GursheelDhillon for a peek into her daily escapades.