We've been harping about the benefits of scalp health for a while now. In a nutshell – a healthy, clean scalp gives you better hair with lesser hair fall. When the scalp is clogged or inflamed and itchy, it can result in excess sebum production, an oily scalp, dandruff and even loss of hair. 
But, fret not as the hair industry has made massive strides in scalp care! We've scoured the aisles of Singapore, both virtual and otherwise, to bring the best in scalp health for you. From the best known international brands to local Singapore-based companies, these are the top scalp products and treatments you should be buying for healthier hair: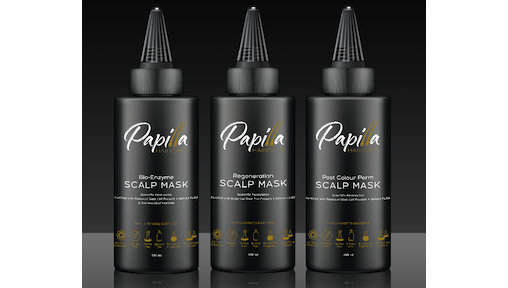 The brainchild of Korean dermatologists, Papilla Haircare is a homegrown Singaporean collaboration with Korean Scientists that takes scalp health very seriously. Papilla Haircare run their own labs in South Korea, specifically for developing products that are anti-hair loss and using botanical stem cells, Salmon PDRN DNA and Alloysterys.
All of Papilla Haircare's scalp care products are medically backed and clinically proven to reduce hair loss and hair thinning. With the ability to treat most types of scalp conditions, ranging from the early to mid-stages of Alopecia, you know this is a brand that is firmly invested in scalp and hair health.
The Scalp Masks by Papilla Haircare come in 3 versions - Bio-Enzyme for sensitive and oily scalps, Regeneration for normal scalps and Post Colour Perm for damaged scalp types. The masks come fortified with botanical Stem Cell Extracts + Salmon PDRN and are paraben, sulfate, silicone, fragrance and artificial colour free.
Based on your scalp health and the variant you choose, these scalp masks gently exfoliate and promote scalp renewal. They unclog hair follicles, maintain healthy pH levels and repair the scalps natural protective barrier. Result? Lesser hair loss, dandruff and inflammation!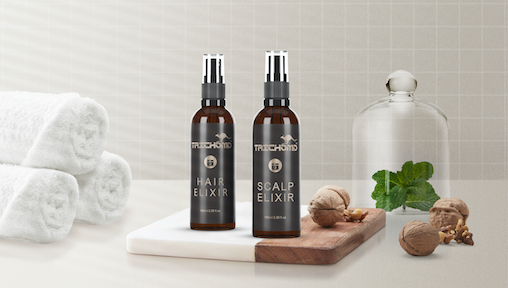 Homegrown brand and hair growth experts TrichoMD Hair Restoration & Aesthetics are dedicated to the highest quality of (SMP) Scalp Micropigmentation and hair loss treatments in Singapore, Australia and the world over. 
Exclusively formulated by US Trichology Institute's Hair Loss Practitioner and made with USDA certified organic and 100% natural ingredients, the products by TrichoMD contain none of the 15 harmful ingredients like parabens, sulfates, silicones, fragrances, etc. Their clean hair care line includes a shampoo, hair elixir, scalp elixir and hair colours designed specifically to tackle hair and scalp-related issues. 
The Tricho MD Scalp Elixir is a quality hair growth spray formulation designed to noticeably improve the appearance of your hair. It works gently to give you fuller hair that looks healthier and younger, with every passing day. Keep your scalp feeling fresh and clean with the stimulating and nourishing ingredients of this effective product. When used as directed, the scalp elixir works to promote blood circulation and keeps the scalp feeling fresh and healthy. With a vital scalp care formula that sits lightly on the skin and provides the perfect amount of sensation, this product is well-suited for an oily scalp and thinning hair.
Need extra help with hair growth? Speak to TrichoMD Hair Restoration & Aesthetics about Scalp Micro Pigmentation. A non-surgical alternative to a hair transplant, Scalp Micropigmentation (SMP) can give the appearance of fuller-looking hair, and also stimulate new hair growth.
Kerasilk Revitalize is a rejuvenating scalp care routine inspired by luxury skincare. Experience a new way of scalp care with unique hair care products that aim to counteract and protect against the key signs of scalp ageing. The products are enriched with ECTOIN - one of nature's most powerful protectors against oxidative stress. The products are also engineered with keratin and lightweight silk to provide structural support and colour protection, alongside a third specialised ingredient that delivers results specific to each segment – Nourishing, Detoxifying and Redensifying.
The Nourishing Shampoo and Serum contain grapeseed extract to intensively hydrate and soothe scalp, suitable for a dry and sensitive scalp. The Detoxifying Shampoo and Serum with red algae effectively remove dandruff and rebalance oily scalps. The Redensifying Shampoo and Serum has ginseng to strengthen roots and redensify weak and thinning hair, as well as prevent hereditary hair loss.
For the full rejuvenating scalp care experience, you can visit Goldwell partner salons for in-salon treatments that deeply yet gently purify and rebalance the scalp while providing lasting moisture and protection against environmental conditions.
The Kerasilk Revitalize home care range is available from Zalora.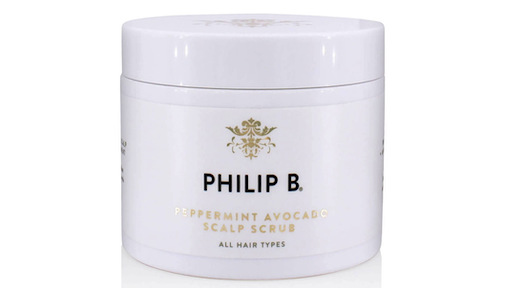 The hefty price may worry you but Philip B's Peppermint Avocado Scalp Scrub is worthy of its tag. This soothing scalp treatment charges strands with the ultimate detox, helping to lift away excess oils and product build-up that may be plaguing the hair follicle.
Bursting at the seams with a blend of nourishing ingredients, the gentle but effective formula delivers a cooling sensation for a truly refreshing experience. Sea Salt, known for its antifungal properties, absorbs lingering sebum while working to rebalance sensitive or oily scalps. Menthol captures pollutants that could be dulling or compromising the lustre of your locks, while Aloe Vera unleashes a range of conditioning benefits.
Designed to soothe itching and irritation, the scrub also utilises Avocado Oil to help draw out impurities from the pores on the scalp. The scalp scrub is replete with hydrating benefits, working to clarify and calm without stripping away the hair's natural oils.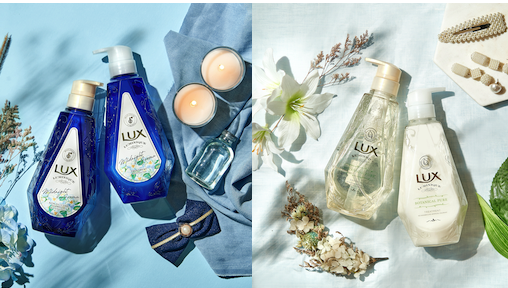 You may have all the right scalp tonics in place, but if your scalp isn't cleansed with the right shampoo, you won't get very far on your hair growth journey. As one of the popular hair care brands in Japan, LUX Luminique offers a wide variety of indulgent bath time experiences that can help relax your mind, hair and body.
Designed with dry hair and sensitive scalps in mind the LUX Luminique Botanical Pure range and Midnight Aroma range promise to cleanse your hair, while providing for your scalp as well.
These ultra-gentle hair care products do not contain silicones, parabens, and artificial colourants, and are suitable even for the most sensitive of scalps. The LUX Luminique Botanical Pure Range contains a total of 6 botanical ingredients and 7 natural essential oils (e.g. lavender oil, lemon oil, and mandarin oil, etc.) that boast anti-inflammatory properties to prevent scalp inflammation.
The Midnight Aroma Range on the other hand, takes hair washing to an enhanced nocturnal experience. The Midnight Aroma range contains palmarosa oil which promotes strong hair follicles and boosts hair elasticity to prevent damage. It also works to condition and regulates oil on hair for the soft, glossy hair of your dreams. The luxurious fragrances of jasmine, vanilla, and sandalwood, will help calm your senses before a good night's rest. TLC for the hair and scalp - just the way you like it!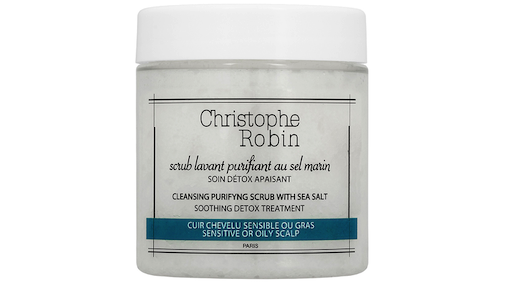 Looking for a best-selling scalp scrub? The Christophe Robin Cleansing Purifying Scrub that is ideal as a detox treatment as it cleanses purifies and restores balance to sensitive or oily scalps. Formulated with 100% plant active ingredients, this scrub cleanses, purifies, detoxifies, hydrates and soothes the scalp. It contains sea salt, a natural exfoliant, which removes impurities from your scalp and stimulates blood circulation while also supplying rebalancing mineral salts. If you've recently got your hair coloured, you can also use the scrub to soothe any post-colour itchy sensations - perfect to remove any chemical residues.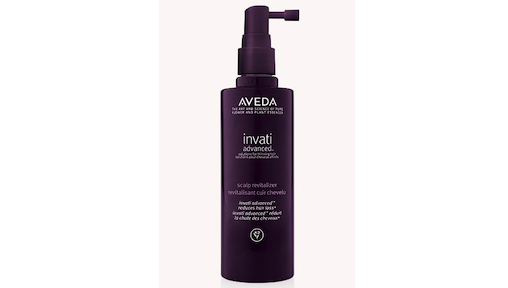 This vegan and paraben-free scalp revitalizer by Aveda reduces hair loss to help make your hair longer. The formula works by supporting the hair's natural keratin and instantly thickens to lift hair from its roots. It also invigorates your scalp, leading to healthier looking hair that's a treat to flaunt!
When used as a part of the Invati Advanced 3-step system, it has shown to reduce hair loss by 53%(in an internal study by Aveda). 4 Out Of 5 women in the study said their hair looked and felt thicker and fuller.
The patented bio-fermented blend with Ginseng and Certified Organic Turmeric revitalises the scalp while the Amla instantly thickens the roots.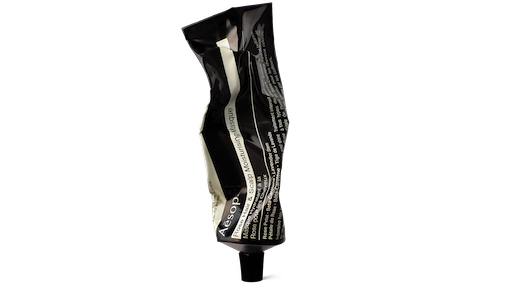 Want a weekly pick-me-up for both your hair and scalp? Aesop's Rose Hair & Scalp Masque is a weekly botanical hair treatment that helps to restore vitality and shine to your mane. The intensive, conditioning treatment to restore vitality, lustre and softness to the hair while soothing dry and flaky scalps. Simply apply to freshly cleaned, towel-dried hair. Use a wide-toothed comb to ensure even distribution and keep on for 20 minutes. Rinse hair to reveal a relaxed scalp and hair that shines with vitality and youth!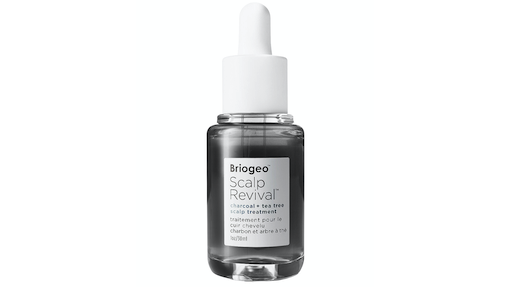 Heard rave reviews about Briogeo? You are not alone! Developed for the happiness of your scalp, Briogeo's Scalp Revival Charcoal and Tea Tree Treatment uses Binchotan charcoal to draw impurities from the scalp and hair follicle while providing the foundation for optimal scalp health.
Tea tree oil offers antiseptic and healing properties that reduce scalp irritation and inflammation, and Sodium Hyaluronate and Aloe keep the scalp balanced and hydrated. Vitamin-rich Biotin provides essential nutrients to the hair follicle to encourage healthy hair growth. There's some Witch Hazel too! This power ingredient is great at normalising oil production to balance the scalp.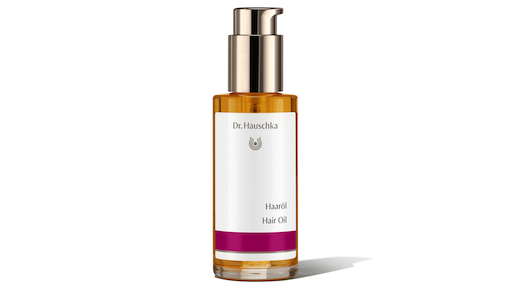 Dr Hauschka's Hair Tonic adds natural shine, volume and manageability to all hair conditions. It works by strengthening hair as it calms and balances an excessively dry or oily scalp. Infused with neem leaf, the treatment strengthens keratin and prevents breakage, whilst a blend of rosemary, borage and horse chestnut promote healthy hair follicles and improve manageability.
Enriched with arnica and birch bark extracts, the powerful formula works to nourish and rebalance an oily or dry scalp, restoring long-lasting comfort. Non-greasy and lightweight, you can expect calm, invigorated tresses with luminous shine from root to tip. E.N.
Free from synthetic fragrances, dyes and preservatives, mineral oils, parabens, silicone and PEG.