Are you looking for the best hair treatments in Singapore? Constant product build-up, chemical treatments, air-conditioning and just "life" can start to take a toll on your hair. A hair treatment at this stage can help revive damaged, undernourished and frizzy hair to healthier levels. These top hair salons in Singapore offer some of the best products and technology to awaken your tresses. Take a look at what suits your hair type and lifestyle, and get rid of that frizzy hair pronto!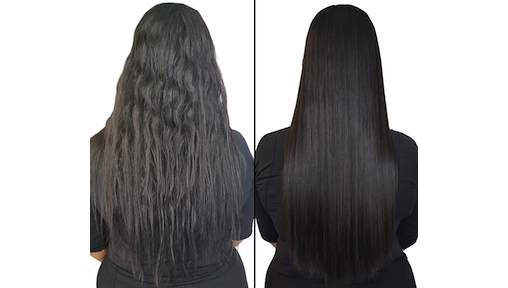 Apgujeong Hair Studio offers full Korean hair and makeup services including the pioneering Mucota Algana Hair Treatment. Algana's triple-acting formula dramatically moisturises, softens, and repairs hair integrity by using a premium selection of Argan and Jojoba oil extracts. Packed with rich antioxidants, rejuvenating Vitamin E, omega-3, and omega-9, it is 100% safe as it doesn't contain any harsh chemicals.
Taking this award-winning hair treatment up a notch, its high-performance anti-frizz capabilities create an unrivalled long-lasting silky, soft shine you can't resist. It gives dry, dull, damaged, frizzy, and deteriorated tresses back their shine, softness leaving hair feeling luxuriously manageable and noticeably healthier in one session.  
Apgujeong Hair Studio, Multiple locations, E-appointment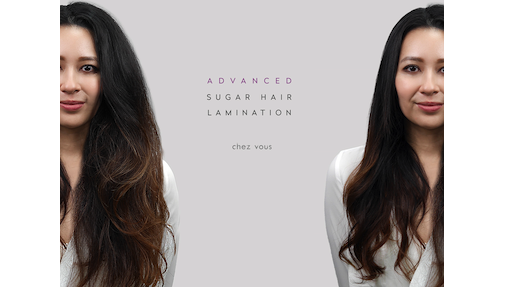 Get ready to say goodbye to unmanageable, damaged-looking Hair!
The new Advanced Sugar Hair Lamination Treatment at Chez Vous uses the revolutionary power of sugar to give it better manageability and gloss. 
Chez Vous' exclusive treatment will not only coat your hair externally with a proprietary thin layer of laminate made up of ceramides, collagen, hydrolysed silk and natural oils for manageability and greater glow but it will also repair them internally using state-of-the-art sugar-based hair strengthening actives - Hydroxypropyl Gluconamide and Hydroxypropyl Ammonium Gluconate. These patented and innovative ingredients penetrate deep into the cortex to strengthen hair's internal structure by up to 3 times that of untreated hair. This prevents breakage and reduces potential damage posed to it.
It also features soft curl reduction (up to 50%) for greater manageability. In just 60 minutes you can expect 40% lesser frizz, 30% stronger hair and 20% more smoothness to touch. We love how this hair treatment does not create pin-straight or flat hair, unlike other conventional services. It also does not contain hair relaxers or softening agents that break the Disulphide bonds in the hair, and hence is suitable for most hair types.
Just got your hair coloured? Don't worry as this revolutionary formula can be applied right after hair colouring without any significant fading of hair dye.
Chez Vous, 391 Orchard Road #05-05 Ngee Ann City Podium Singapore 238872. Phone (+65) 6732 9388, email: [email protected]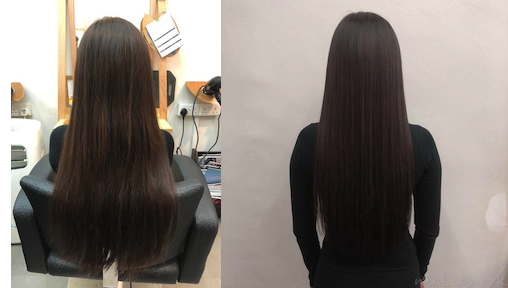 If you need to inject life into your tired hair, take a look at the hair treatments offered by one of Singapore's best hair salons, Picasso Hair Studio. The Tokio Inkarami treatment is designed for those with dehydrated, tangled, permed, bleached or heat-treated hair. 
What's more, the patented INKARAMI Technology "Fullerene" (won a Nobel Prize) repairs the hair up to 140%! 
Just 4 steps and the treatment slowly fills up the hair from inner to the outer layer, and from the smaller keratin molecule to the biggest. The formulation uses 6 types of Keratin for deep repair and comes with an anti-ageing effect. CMC and 8MEA provide natural smoothness without compromising hair volume. 
What can you expect? Look forward to ultimate shine and a lightness or softness that's different from the usual heavy silicon-feel treatments.
Picasso Hair Studio, Multiple locations - Bugis, Phone + 65 62910691. Novena, Phone (+65) 6224 0221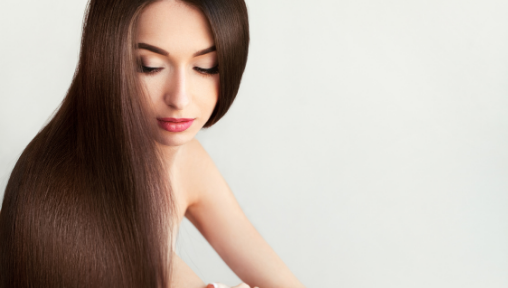 La Source Hair is a definitive destination for those wishing to achieve luscious, healthy, and stylish designer hair without undergoing any harsh chemical treatments. La Source is proud to introduce Ogenex, the latest hair therapy hailing from Korea! Ogenex Hair Therapy contains 18 types of amino acids and vegetable proteins that help to restore damaged hair and leave it healthy and smooth.
It works to strengthen the roots and restores the function of healthy hair, making your hair stronger and creating maximum protection from future damages that might be caused by hair perming, colouring, or from the environment.
Not only does this hair treatment help make hair straight, silky, and easy to maintain, but it also saves a lot of time each morning trying to get your hair to flow in the right place!
Price starts from $118*.
Call (+65) 6732 1318 or WhatsApp to (+65) 9711 8707 for an appointment today!
Quote 'LSHAIR03' to enjoy 20% off for the first trial.
La Source. The Shopping Gallery @ Hilton, #02-17/18. Singapore 238883
Notice your hair is thinning? What if we told you there was a way to get a volume boost, see visible improvement in hair health as well as add shine and lustre to your frizzy hair! Shiseido Professional's latest revolutionary Sublimic Adenovital formula tackles hair loss and hair thinning issues right at its very root.
The Advanced Revitalizing Program by Shiseido at M Plus Salon professionally addresses various ageing concerns - it helps keep your hair youthful by revitalizing the scalp and hair to prevent any undesirable waviness and greying.
Expect nothing short of a hair spa day at M Plus Salon - with over 12 different products that cleanse, soften, nourish and boost your hair and scalp. The Sublimic Adenovital Treatment starts with detoxing your hair and removing negative ions and calcium build up. Post this, you are treated with blue light for detoxification, hydration products as well as deep smoothing to straighten and shield your hair.
The scalp treatment that follows is as personalised too. Leading with a primer that softens follicles so your scalp can better absorb the nutrients coming next, you'll then be slathered with an intensive cream to energise and nourish your hair roots. Then a ground-breaking AD Booster Machine is used to help better penetrate this cream to the scalp. What follows is a power-up massage, hair mask and a heavenly towel bath along with a Shiseido Professional Scalp Power shot to promote hair growth.
Blow-dry and ironing of the hair, helps to seal the bonds and you are allowed to wash your hair after 24 hours with results lasting up to a month based on the products you use at home. This isn't straightening but if it's frizz-free, hair and scalp nourishing results you're after, this treatment is meant for you! Pssst...don't forget to ask your hairdresser at M Plus for the Shiseido Professional Subminic Adenovital hair care routine to follow at home.
M Plus Salon. 05-26 Tampines Central 1, Singapore 529536. Phone: (+65) 6481 4044