Looking for the right hair and scalp treatments in Singapore? Sun damage, over washing or chemical treatments, whatever be the reason, your tresses and scalp are probably ready for a little bit of TLC. From hair salon favourites to seriously effective FDA approved hair loss solutions, these top hair and scalp treatments in Singapore will give you that luscious mane!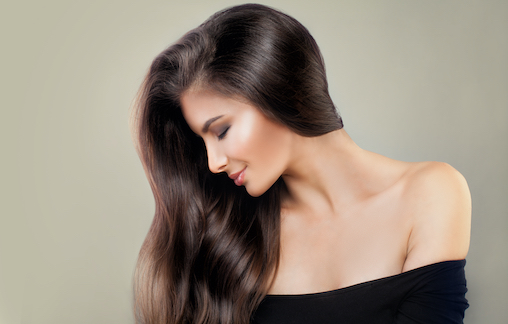 Sugar Hair Lamination at Chez Vous is 2020's revolutionary cosmetic hair treatment that works on both the exterior and interior of your hair. This treatment involves the salon experts from Chez Vous coating your hair externally with a proprietary thin layer of laminate made up of ceramides, collagen, hydrolysed silk and natural oils, and also strengthening it internally using state-of-the-art Sugar-based Hair Strengthening actives such as Hydroxypropyl Gluconamide* and Hydroxypropyl Ammonium Gluconate.
The main objective of Sugar Hair Lamination at Chez Vous is to protect the hair against loss of moisture and further damage caused by sunlight, heat, styling and over-washing, by sealing the cuticles and restoring the defensive layer on our hair. It is in fact similar to Paper Lamination that is done to protect documents from damage.
The process begins with clarifying hair, after which sugar-based hair strengthening actives are applied. This is followed by application of Lamination Concentrates and an O3 mist to enable greater absorption. Hair is then ironed to seal the treatment into hair. Finally, you rinse, condition and apply a leave-in, heat protection serum before blow styling!
Sugar Hair Lamination, an exclusive to Chez Vous hair salon in Singapore is the perfect protective remedy for dull, damaged and dry hair, and for women who want thicker-looking, less tangled and softer hair, without weighing it down. This is not a Keratin Hair Treatment, and hence perfect for women who would love to retain their natural curls and waves!
Want to give it a try? First time trials are going at 15% off - give Chez Vous a call today!
* Hydroxypropyl Gluconamide won the Gold Award for Best Excipient at the In-Cosmetics Show in Europe.
Chez Vous. Address: 391 Orchard Road, Ngee Ann City Podium #05-05, Singapore 238872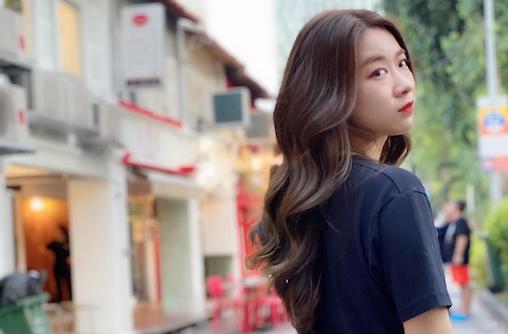 What do award-winning stylists in Singapore recommend as the best hair treatment? Leading hair salon, Picasso Hair Studio says Tokio Inkarami can make a huge difference to your hair, no matter the type!
Tokio Inkarami is a leading system treatment which uses patented technology "INKARAMI" to repair damaged hair. It restores the original healthy hair with up to a 40% improvement using the help of Nobel Prize award ingredient, Fullerene. To-date, it has the highest repair performance and appeals to consumers not only in Japan but all around the world.
The Tokio Inkarami treatment at Picasso Hair Studio can repair even extremely damaged hair. This includes not only permed and rebonded but even bleached hair! Beyond superficial repair works, Tokio Inkarami's patented technology INKARAMI targets the Cortex (middle layer) of the hair. It goes deep within the hair structure to repair and replenish lost Keratin from within. A stronger Cortex can be achieved from this process which leads to healthier and stronger hair. Often called the Ferrari of hair treatments, Tokio Inkarami is also the first and only treatment to use Fullerene, an antioxidant which protects hair against UV and other heat damage. 
The best part about Tokio Inkarami at Picasso Hair Studio is that it is suitable for everyone. Your hair doesn't have to be damaged for you to pamper yourself with this premium treatment. Treat yourself to professionally customised hair treatment tailor made to your needs and preferences!
Picasso Hair Studio, Multiple locations - Bugis, Phone + 65 62910691. Novena, Phone (+65) 6224 0221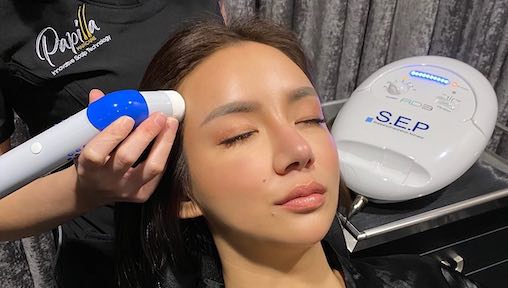 If you are looking to invest in a non-invasive, pain-free, and FDA certified hair regrowth treatment to treat hair loss issues and improve your scalp health, the S.E.P Activator Treatment by Papilla Haircare is a great option. The brainchild of Korean Dermatologists, Papilla Haircare is a medically backed Hair Regrowth centre that specialises in hair fall and hair thinning solutions. Based on proven scientific principles, Papilla's hair and scalp award-winning protocols are non-invasive and adopt the latest nano-cell know-how for scalp activation.  
Due to the different sizes of various molecules, not all substances are easily absorbed into the skin. S.E.P technology makes the skin tissues permeable to macromolecules, in a non-invasive way, by utilising the skin's water-based channels to allow any ingredient to be absorbed. 
This breakthrough technology, Scalpelectroporation®, also known as S.E.P treatment is a new FDA approved procedure that offers a true alternative to injections. Hailing from Italy, this needle-free hair regrowth treatment allows the transdermal delivery of any substance that your doctor recommends. 
And it's not reserved for hair loss alone! All types of scalp conditions, including Alopecia Type 1 and 2 and Hamilton classifications 3 to 5, are suitable for this hair growth treatment. Completely pain-free, with no damage to tissues and cells, this safe hair loss treatment Singapore by Papilla Hair Care improves serum absorption into the hair follicles by 17 times!
Want to stick to your hair regrowth treatments even when at home? You can also continue your hair treatments by purchasing from their newly launched e-store.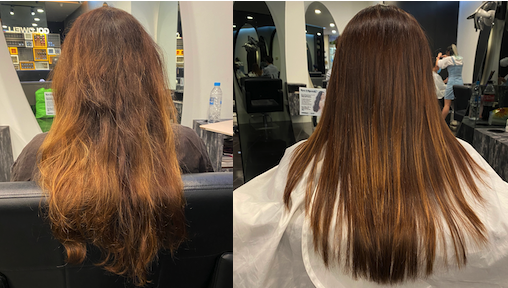 Notice your hair is thinning? What if we told you there was a way to get a volume boost, see visible improvement in hair health as well as add shine and lustre to your mane! Shiseido Professional's latest revolutionary Sublimic Adenovital formula tackles hair loss and hair thinning issues right at its very root. 
The Advanced Revitalizing Program by Shiseido at M Plus Salon professionally addresses various ageing concerns - it helps keep your hair youthful by revitalizing the scalp and hair to prevent any undesirable waviness and greying. 
Expect nothing short of a hair spa day at M Plus Salon - with over 12 different products that cleanse, soften, nourish and boost your hair and scalp. The Sublimic Adenovital Treatment starts with detoxing of your hair and removing negative ions and calcium build up. Post this, you are treated with blue light for detoxification, hydration products as well as deep smoothing to straighten and shield your hair. 
The scalp treatment that follows is as personalised too. Leading with a primer that softens follicles so your scalp can better absorb the nutrients coming next, you'll then be slathered with an intensive cream to energise and nourish your hair roots. Then a ground-breaking AD Booster Machine is used to help better penetrate this cream to the scalp. What follows is a power-up massage, hair mask and a heavenly towel bath along with a Shiseido Professional Scalp Power shot to promote hair growth.  
Blow dry and ironing of the hair, helps to seal the bonds and you are allowed to wash your hair after 24 hours with results lasting upto a month based on the products you use at home. This isn't straightening but if it's frizz-free, hair and scalp nourishing results you're after, this treatment is meant for you! Pssst...don't forget to ask your hairdresser at M Plus for the Shiseido Professional Subminic Adenovital hair care routine to follow at home. 
M Plus Salon, 05-26 Tampines Central 1, Singapore 529536. Phone: (+65) 6481 4044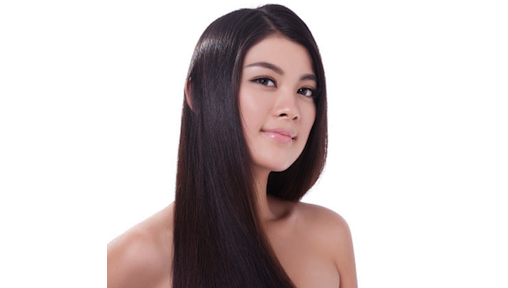 Prefer the herbal route when it comes to hair and scalp treatments? Rejuvenate your tresses with the Oriental Herbal Hair Treatment by J Studios. Featuring a blend of organic and natural traditional Chinese medicinal herbs to deep cleanse and nourish your hair and scalp, this hair treatment will work towards restoring its health and vitality.
The treatment aims to provide deep cleansing of the scalp ridding it of all free radicals, protecting and building up your scalp's immunity.
But that's not all! The herbal components also help to bring about a reduction in frequency of head related issues such as migraines, headaches, hair loss, dry or oily hair and scalp, as well as damaged hair.
What's more, when you get an Oriental Herbal Hair Treatment at J Studios, you'll get a free Organic Moroccan Argan Oil to further pamper and nourish your tresses - this is especially good for damaged hair!
J Studios, 31 Haji Lane, Singapore 189224. Phone: (+65) 9182 8565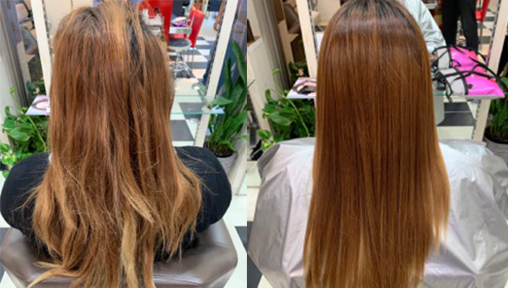 Want to improve the overall quality of your hair? A popular hair treatment in Japan, the Hydrogene Straight Treatment at NINE by Sweet Basil is a great option to get luscious locks in Singapore.
Helmed as a zero-damage procedure, this process cuts and reconnects the connection of hair cells and straightens curly, frizzy hair. We've been told that its ability to cause no damage, is indeed a first for the hair industry. If repeated several times, this treatment at NINE has the ability to improve the quality of hair, bringing it close to its virgin state.
So, if you have bleached, frizzy hair or tons of split ends, this hair treatment in Singapore can actually help improve the hair quality with repeated use over time.
It's perfect for those looking to straighten and strengthen! Results include waves being straightened out as the acidic power of the treatment brings back bounce and resilience to hair strands and volume to the roots.
NINE by Sweet Basil, 26A Purvis Street, Singapore 188603. Phone: (+65) 6337 3661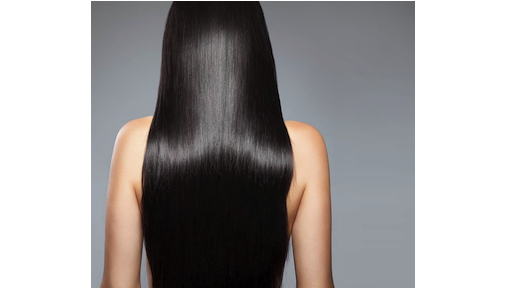 Want something that is specifically formulated for Asian hair? Take a look at the new Hydrating Hair Treatment at Apgujeong Hair Studio.
Known to offer a full range of Korean hair and make up services in Singapore, Apgujeong Hair Studio is an award-winning team that pushes boundaries on hairdressing continuously. Have something you'd like to try out, give their experienced stylists a try and they'll find you something suitable both for your face frame and Instagram pictures! 
Their hottest new treatment called the Hydrating Hair Treatment has been specially developed keep Asian hair in mind. The Hydrating Hair treatment contains essential amino acids that help your hair retain moisture and promote healthy hair growth while adding an enticing lustre and shine. Available at an introductory 50% discount as a launch special, there's no reason to keep your hair waiting anymore!
Apgujeong Hair Studio, multiple locations.