Mid Autumn Festival is just around the corner. Falling on 13th September this year, the Mid Autumn Festival is celebrated to mark the end of the autumn harvest. Mooncakes are offered and shared between loved ones at gatherings while celebrating the festival.
Vanilla Luxury fills you in on the top 5 luxurious mooncakes to indulge in or gift your loved ones this coming festival.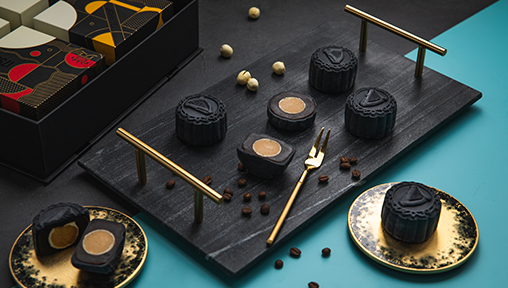 Embodying a unique and decadent combination, Guinness Snowskin Mooncakes are fun-sized mooncakes that add creamy and caramel intensity to the traditional dessert. Coffee-flavoured white lotus paste with Guinness-infused white chocolate truffle ganache found in the centre encased in velvety snow skin, this is a mooncake that melts in your mouth with every bite.
A perfect delicacy to be at your dining table, these back-by-popular-demand mooncakes are placed in a four-piece keepsake box which comes together to form a full moon, flawlessly showcasing the art and tradition of the Mid Autumn Festival.
For a limited time only, get your very own Guinness Snowskin Mooncakes with three 4-can pack of Guinness purchased. For a more personal touch, you can learn how to create your own Guinness Snowskin Mooncakes at a two-hour crafting and styling workshop by photographer and food stylist, C R Tan. Win the flat-lay shot and you will be going home not only with your handcrafted mooncakes but a box of Guinness Snowskin Mooncakes. Get that Insta-worthy shot and finish it off with a rewarding pint of Guinness Draught.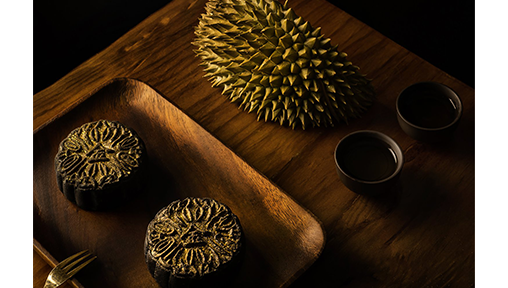 Limited Edition Premium Mao Shan Wang Truffle Mooncakes by Golden Moments Singapore
Dine like a king or queen this Mid Autumn Festival!
Serve the gold-layered Limited Edition Premium Mao Shan Wang Truffle Mooncake in 999.9 24K pure gold plate and indulge in the exquisite taste. Treat your loved ones like royalty as you gift them the luxurious package that comes with a golden teapot, utensils and a napkin box for a full royal experience. 
Made from the purest of luscious Mao Shan Wang durian, the shell is made of dark chocolate which encapsulated with ganache that comes with a layer of fresh Australian Winter Black Truffle perfectly mixed truffle paste. Enrobed in silken charcoal snow skin and sprinkled with edible gold dust, the Golden Moments Mao Shan Wang Truffle Mooncake is a delicate dessert like no other.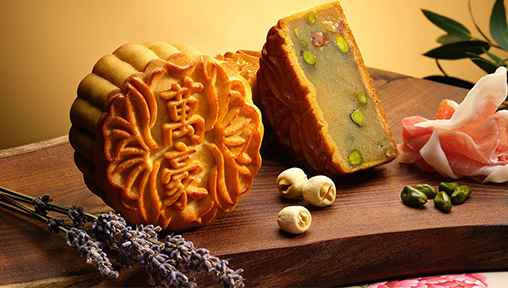 Encased in a luxurious two-tier gold satin chest box, the gold-dusted Red Date Baked Mooncakes with pistachio, Jambon de Bayonne, sesame and salted egg represents prosperity and good fortune.
With the natural sweetness and nutrition from red dates, this divine mooncake is juxtaposed with savoury, smoky premium meat and salted egg yolk that balances the sweetness. Mouth-watering, crunchy and dusted with gold, the Red Date Baked Mooncake is a treat not to be missed this Mid Autumn Festival.
An icing to the (moon)cake, this luxurious limited edition set comes with a premium bottle of Château Rieussec Cru Classé Sauternes wine from France.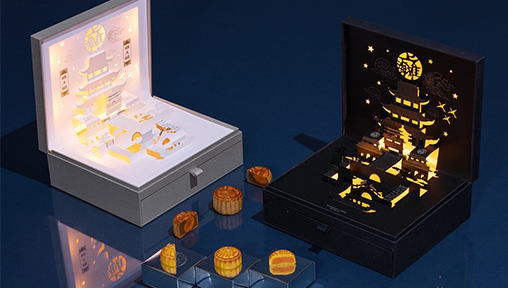 Featuring an intricate paper artwork of the Mid Autumn Festival's night scene of the Palace, Chinese Goddess of the Moon, Chang'er and a bright moon,  Shanghai Tang Mooncake Sets are a colourful and radiant decoration at the table, in which the poetic papers cape will automatically light up when the box is opened.
The Shanghai Tang Midnight Blue Luxury Mooncake Set comes in a glittering textured box, reminiscent of the starry night sky. This set, which is available in Singapore, China and Hong Kong, includes 6 Mini Egg Custard Mooncakes with a silky soft custard filling wrapped in a delicate crumbly shell.
Available in Hong Kong only, The Shanghai Tang X China Tang Silver Limited Edition Mooncake Set is designed with textured silver packaging with gold and embossed accents. A classic favourite, 6 China Tang White Lotus Seed Puree Mooncakes with Single Egg Yolk, is available in this silvery set.
Each mooncake set comes with a rechargeable light-up box and a complimentary USB cable.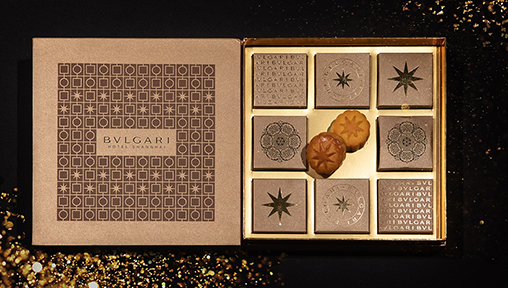 A sweet treasure, BVLGARI Hotel's Signature Mooncake, the Bao Yue Liu Jun mooncake, is a mooncake that blends tradition with a contemporary point of view. Celebrate the Mid Autumn Festival and savour the golden mooncake, inspired by the bright, lustrous, golden days of autumn.
Decorated in BVLGARI's distinctive eight-point star, this luxurious signature mooncake is available in boxes of eight and comes in two appetising flavours, egg custard and white lotus seed.