Are you an avid traveller for work or leisure? How many times have you thought to yourself, that you could have packed a bit more efficiently or perhaps with a bit more finesse and style? Well, to answer all these questions we have put together a list for men; yes you read that right, travel bag and luggage options for men.
The 6 brands shortlisted include a carry on bag, man bag, tote bag, messenger bag, leather bag, shoulder bag, travel backpack, suitcase, an organiser for documents, your laptop or camera gear - one for every occasion and need.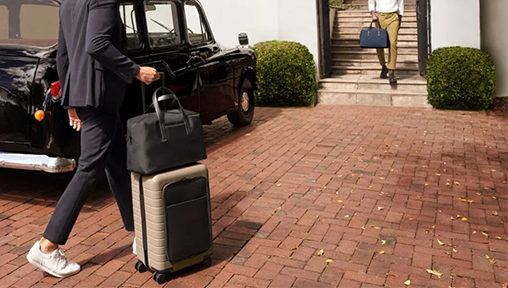 Image Source: Away Travel
Away Bags is one of the hottest start-ups and bag manufacturers to join the suitcase and carry on bag scene with a lifetime guarantee on their bags. Under the lifetime guarantee, Away Bags is willing to repair their bags whenever it needs a fix. In addition, Away Bags allows you to customise your bags with everything from engravings to stickers to paint. Fancy something? Away Bags' travel suitcases are available in 4 sizes and it also comes in an all-aluminium edition. Our favourite is The Everywhere Bag which is available in options of either nylon, pebbled leather, or limited collections of special edition fabrics.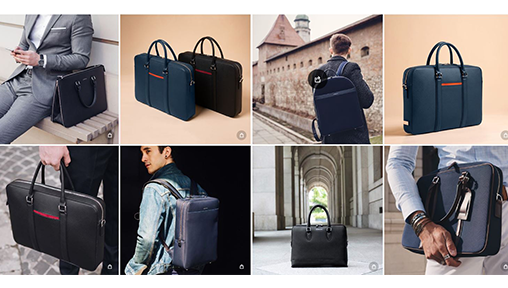 Image Source: Maverick and Co
Maverick and Co claim to make the minimalist essentials for the contemporary gentleman. The collection of Maverick and Co specialities encompass elegant briefcases, backpacks and document bags for men. The brand, Maverick and Co, is both professional and stylish. Beyond offering free worldwide shipping we find Maverick and Co to be affordable as well.
Boundary Bags focuses on making highly functional products and backpacks through technical innovation for men on the move. Boundary bags in specific, target the dynamic everyday life where a bag should have easy-to-reach compartments and space for everything. All of Boundary Bags backpacks come with a lifetime guarantee and will be either repaired or replaced if you come across any defect. Primapack 2.0 is a waterproof and scratchless backpack. This backpack from Boundary Bags comes loaded with magnetic docs for your keys or RFID protection for your cards and passports.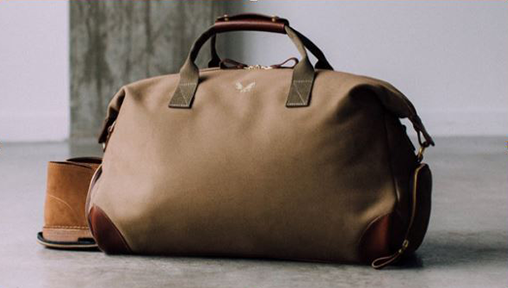 Image Source: Bennett Winch
Bennett Winch is a United Kingdom-based bag manufacturer that combines functionality with aesthetic when it comes to travel bags. Their range includes tote bags, backpacks, leather bags and a couple more innovative styles. Bennett Winch bags are handmade with Italian leather and British brass hardware. Bennett Winch also offers a lifetime promise of free repairs if the damage to the travel bag is not owing to rough use or routine wear and tear. Some of our favourite designs include where Bennett Winch twists the regular duffle bag to the commuter bag or the makeover they have given to a regular barrel bag to include a suit carrier. We are sure it will be something you will find very useful as well.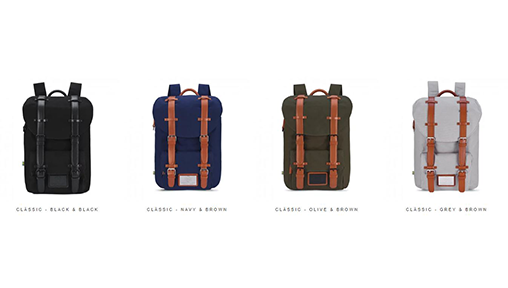 Image Source: Gaston Luga
Gaston Luga is a backpack manufacturer that is looking towards bridging the gap between fashion and function. The sleek design philosophy with unique details like concealed pockets for important documents like passports is the trademark of Gaston Luga. Backpacks from Gaston Luga are available both in leather and canvas. Depending on if you wish to use Gaston Luga backpacks in a professional set-up to carry your important documents or make it a part of your travel lifestyle, you may pick one in leather or canvas.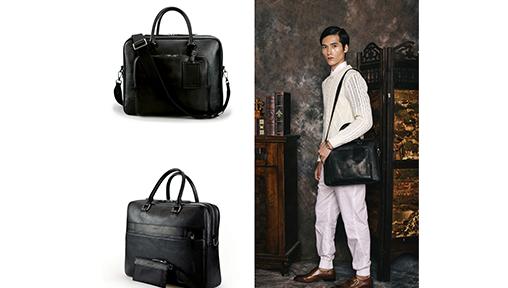 Gnome & Bow pride themselves for creating the 'World's First Storytelling Bags and Wallets'. Like reading a book for the first time, exploring their products will uncover clever details that reveal a familiar story with a twist. We especially adore the Porthos Briefcase crafted in a USA cross grain and full grain black leather. It brings forth a handsome textural contrast that's both tasteful and timeless. With a design inspired by Alexander Dumas' The Three Musketeers, the Porthos Briefcase is equipped with a luggage-compatible slot and hidden detachable pouch that completes a seamless travel experience. Multiple internal compartments for your laptop, phone, pen and essentials make going through security checks a breeze. All products come with a 1-year warranty. Limited to 50 pieces worldwide. Personalisation options are also available.