Personal styling isn't just for celebrities. Whether you are looking to ramp up your style or do away with the skeletons (literally) of clothing in your closet, turning to a professional is the right way to go. Men and women both can benefit hugely from engaging the services of a personal stylist. Not only will it help you on a personal level, instilling confidence in what you wear; you will also master the art of keeping a clean wardrobe with pieces that you can actually use on a regular basis.
We spoke to leading personal stylists of the region to understand what styling with them entailed and also got a glimpse of the most common fashion mistakes we all make!
Julia Blank is best known for providing modern men and women with a unique service that has helped to transform the style of many. Having worked as a personal stylist in Singapore since 2007 after her move from New York City, the Ukraine-born personal stylist boasts a client list that includes public figures, actors and businessmen, but the majority of the people she helps are working professionals, especially mid-tier executives and working parents – making her hugely approachable.
Julia is often hired by corporations to conduct workshops on image in the workplace, and she has also consulted for a number of well-known multinationals. Whether you are looking for a new style, want a wardrobe revamp or need a thoughtful gift for someone special, Julia is the right person to consult.  She helps people to achieve their ultimate goals in dressing and representing themselves in the best possible light.
Vanilla Luxury: What is the number 1 styling error you see your customers making ?
Julia: The biggest mistake people make when they buy clothes is choosing wrong styles for their body shape. What I mean by that is an hourglass woman who is short wearing a boxy shapeless outfit with flats or another example would be a tall woman who is shaped like a ruler wearing body hugging tight dresses that are so unflattering. Another mistake people make is choosing colours of clothes that don't flatter them or even makes them look sickly.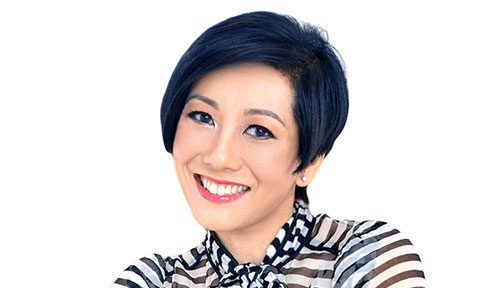 Denise Ng of ImagoImage is a stylist, image consultant and personal branding specialist. Truly international, New Zealander Denise has lived in many parts of the world and offers a uniquely global and sophisticated Asian-Western aesthetic to style and image. Formally trained in colour, style and personal image by pioneer image masters in England and the United States, Denise styles and advises private clientele ranging from beauty queens to CEOs. Seen traveling extensively to corners of the world, Denise has styled leading beauty contestants such as the Mrs Singapore Universe 2015 in Belarus. She also works with fashion houses such as Hugo Boss and CH Carolina Herrera. She teaches the art of styling to fashion-related companies in eyewear, jewellery, tailoring and luxury concierge services. As an image trainer, she also trains corporate groups in professional grooming on a regular basis.
Vanilla Luxury : What is the number 1 styling error you see your customers making?
Denise: Many people think they are style challenged but once guided, they say "Hey...I've always liked that colour but didn't dare to wear it" or "Actually, I've got a lot of that neckline in my wardrobe" We all know when something makes us look 'fat' or brightens our face. 90% of the time you've nailed it when your heart says "I LOVE it!". My counsel is have the confidence to go with your instincts and be wary of friendly advice. More often than not, others' views on style are based on their own body design.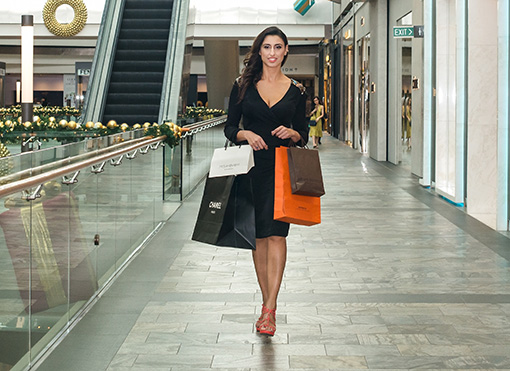 Personal Shopper and Stylist Carla Snajder hails from Brazil and spends her time with clients between Singapore and Hong Kong.
At 174cm (184cm with high heels!) Carla is tall, curvy and knows exactly how to create the perfect balance for curvy women who want to feel delightfully balanced and yet glamorous. In addition to her expert knowledge on creating body balance, which leads directly to slimming looks, Carla is the accessories queen. Whether it is knowing where to find the perfect earrings or those on-trend designer shoes (at amazing prices) she has you covered! Known widely for her personal styling services for men and women, her signature programme is specifically designed to refine your whole wardrobe and enhance your personal style. By the end of this service your wardrobe will be filled with a mix of old and new items that look good on you, resonate with your personality and seamlessly work with each other.
Vanilla Luxury: What is the number 1 styling error you see your customers making?
Carla: There are a couple of mistakes that I see often across my client base. The first is the cardinal sin of wearing the wrong underwear or bra. I highly encourage everyone to get fitted by a lingerie specialist and wear the right size. The second styling error we are all guilty of, is wearing clothes that don't work for your body shape. It doesn't matter what shape you are, what takes precedence is the way you shop for and dress that body. I constantly help and educate my clients on how to dress for their specific shape - all it takes is a little bit of knowledge and you can look great in whatever you wear.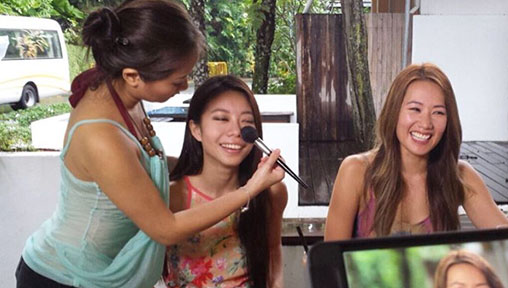 Anna is a Stylist & Makeup Artist based in Singapore. She began her career in Fashion Styling with Fashion Brands, Advertising, Celebrities and Individual Clients in 2009. She loves her work because of the freedom to be creative and the impact that it has on the daily lives of her customers. Anna's styling techniques are not limited to just wardrobes. Adept at hair and makeup too, she is often chosen by individual and corporate clients to style them from top to bottom!
Anna not only fulfils her responsibilities as a Stylist, she also inspires and lifts the morale of everyone around her to achieve their greatest creative capabilities.
Vanilla Luxury: What is the number 1 styling error you see your customers making?
Anna: Many of my customers don't wearing clothes that fit well, particularly when it comes to shoulder seams; they either sit too far inwards or outwards. Also, most people don't realise that wherever a piece of clothing ends, it accentuates. Sometimes a piece of clothing ends at a part of the arm or the leg that might not be one that my client wishes to draw attention to, but had no idea that it was doing so.
Jeann is the founder of personal styling service StylebyJeann. She coaches men and women on how to build and shop for a wardrobe of clothes in a way that authentically and uniquely represents who they are so they can own a lifestyle that is confident and fulfilling.
As a certified Style Coach™, Jeann applies the skill sets of a personal stylist and life coach to help clients discover their personality and build a wardrobe of clothes that defines who they are.
Jeann has written publications for The NewsPaper and Style Coaching Institute e-zine, where she provides dressing tips to the local community. Jeann also works closely with professional organizations, schools and corporate organizations to host workshops and seminars on teaching people how to use style for the most effective professional image.
Vanilla Luxury: What is the number 1 styling error you see your customers making?
Jeann: Wearing baggy clothing. Many people wear baggy clothings out of comfort or lack of confidence. However baggy clothings, does not flatter the body shape and in fact portrays a rather sloppy image. Our choice of clothes should be form fitting, but also not too tight that they cling to the body.