Do you love getting a facial but often wonder what is more suitable for your skin type? While we love the access to facial treatments in Singapore, the number of options can get quite confusing. We spoke to skincare experts My Cozy Room on how to choose the right facial for our skin type. From LED light therapy and Pore Extraction to Bird's Nest Facials, here's your guide on choosing a facial for your skin type - and getting it right!
Vanilla Luxury: You've been in the skincare industry for many years now. Tell us more.
My Cozy Room: Most people know us as an award-winning boutique spa located just off Orchard Road - our romantic and plush heritage terrace house on Cairnhill is a real oasis for those seeking facial treatments in Singapore. We have also recently opened a new branch along Devonshire Road to cater to more customers who enjoy our treatments!
However, one of the reasons behind our popularity is in our meticulous attention to detail when it comes to tailoring skincare treatments to an individual's needs. This individualistic approach has resulted in us receiving many awards while unanimously being known for the Best Extraction Facial in Singapore - one where we have seen visible beauty results and drastically improved the lives of those suffering from acne. 
With the use of premium quality professional skincare like BABOR and Dr Spiller that are made from natural ingredients in high concentration, we have established a routine of effective and result-driven facials all while giving our customers a pampering experience too. Having worked with a range of skin types and customers such as those with acne and clogged pores, we have the experience and results to suggest what works for your complexion and how to enhance it further. 
My Cozy Room stands by our values in living every day with gratitude and spreading love. Beautiful inside out: Beautiful skin comes from a beautiful heart and it shows in our customer service, everyday choices. And that's why we see many familiar faces returning to My Cozy Room on a regular basis.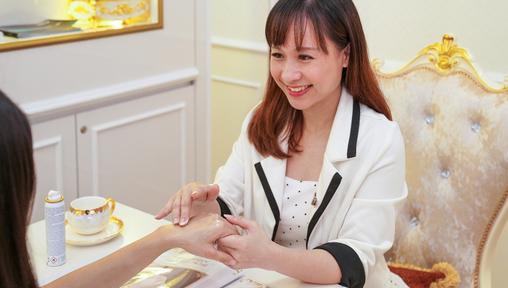 Vanilla Luxury: What is the first step to choosing the right facial for our skin type?
My Cozy Room: The first step to picking the right facial for your skin type is finding out 'what is your skin type'. And while you may already know this, don't be so sure about it. Many factors can change your skin type - pregnancy, weather changes, ageing, hormones and any trauma to the skin. So, you may have been thinking that you have dry skin, but after having moved to Singapore from a cold climate, you may very well be a combination or even oily skin type. 
Vanilla Luxury: How do we find out about our skin type?
My Cozy Room: When it comes to your skin, go with the best you can afford. Someone with deep experience across various skin types will be the right person to guide you on your journey to skin discovery. And while it may be tempting to go for a cheaper facial or treatment, remember that good skin does not come out of a discount coupon- it is an investment, so choose wisely. Trust in your beauty advisor to determine your skin type, goals and means of achieving them. Ask as many questions as you like, and don't be shy about the simplest ones like 'should I clear out a pimple'? Sometimes, the answers may surprise you! 
However, keep in mind that there are levels of each skin type and these may vary for you too. You could well be on the oilier side of oily or normal side of dry. Also, do not confuse skin concerns with skin type. Redness and Rosacea are skin concerns but that does not mean you have 'red skin'! Similarly, breakouts aren't reserved just for those with oily skin, anyone can have breakouts, especially in the tropical climate we live in.
Vanilla Luxury: Tell us more about your Premium Pore Extraction Facial. Is it painful?
My Cozy Room: Our award-winning Premium Pore Extraction Facial ($288) is a great treatment for clogged pores and works on combination and oily skin types. After a deep cleanse, a gentle but thorough extraction method is used. We are in fact known to provide relatively pain-free extractions that cause minimal redness after. 
The Premium Pore Extraction Facial focuses on purifying and clarifying skin and uses the Doctor BABOR range of products targeted for acne and clogged complexions. These BABOR products contain an intelligent active system that helps regulate your skin's natural bacterial flora and remove any unwanted shine as well as prevent excessive sebum production.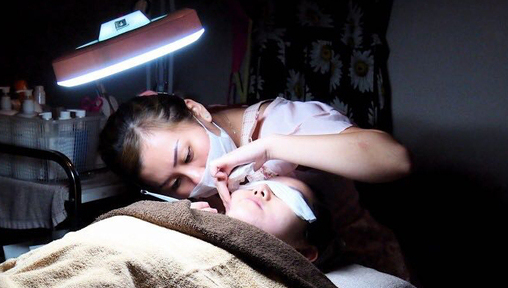 Vanilla Luxury: What about those with acne? What type of facial works for that skin type?
My Cozy Room: While oily, clogged pores can lead to acne, it is important to deal with acne as a skin type and help resolve scars and marks accordingly. For this, the use of technology really helps move things along - quite literally! 
The Anti-Acne LED Light Facial ($388) makes use of Blue LED Light Therapy for the effective clearance of stubborn acne. The light penetrates deep into the skin, stimulating acne-causing bacteria and then making them work against each other to self destruct! This facial is also painless and risk-free in comparison to general laser treatments that might cause heat damage and photo-ageing wounds.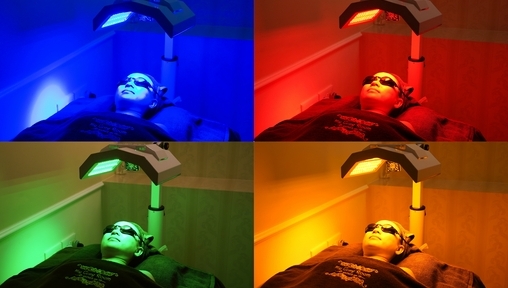 Vanilla Luxury: Plenty of people in Singapore have dry and dehydrated skin too. What would work for them? Is there something specific one should look for in an Anti-Aging Facial?
My Cozy Room: Not everyone living in Singapore has oily skin! Plenty of people are struggling with dry and dehydrated skin that leaves them sensitized. When dehydration takes over, it is essential to boost the skin's moisture! Our award-winning Premium Illuminating Facial ($288) is perfect for this skin type and promises to give you glowing, hydrated skin almost instantly. Using BABOR's premium range of skincare infused with Alpine Rose stem cells, its highlights include a Premium Alginate Peel-off Mask Kit and a pampering head and shoulders massage. 
As for facials with anti-ageing elements, look for treatments that contain ingredients to give you those results. We all know about the power of Bird's Nest and that's probably why the Premium Royal Bird's Nest Facial ($388) remains a firm anti-ageing favourite on My Cozy Room's facial menu. 
Bird's Nest is incredibly rich in epidermal growth factor (EGF) and can boost skin and tissue repair by stimulating collagen production and visibly improving signs of ageing such as fine lines, wrinkles and pigmentation. Other benefits of Bird's Nest include anti-inflammatory, brightening and promoting moisture balance with skin luminosity. DRF Therapy (Dynamic Radio Frequency) is used to ensure optimal absorption of this potent Bird's Nest Complex - this device works the active ingredients deep into the skin using a combination of Radio Frequency technology and 630nm red LED. Expect higher collagen production, faster cell metabolism and dilution of melanin (skin pigment) - an incredibly powerful anti-ageing fix!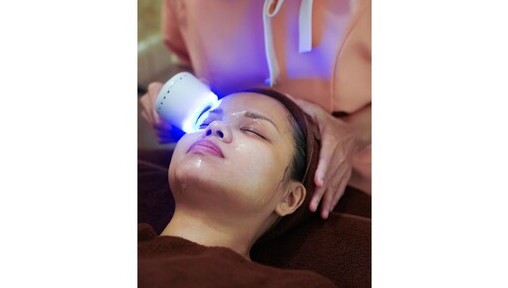 Vanilla Luxury: As someone who works with skin concerns on a regular basis, what would be your top recommendations for maintaining good skin?
My Cozy Room: Wash your face and clean it well. Sleeping with makeup on does no favours to your skin and leads to breakouts, acne and scars. Invest in good skincare but keep it simple. And most importantly, find a beauty partner or salon that you truly trust and partner with them to help you achieve your skin goals. 
Enjoy 50% off any one of the facial treatments as mentioned above. Valid for first-time customers residing in Singapore only.
My Cozy Room @ Cairnhill. 56A Cairnhill Road (5 min walk from Paragon Shopping Centre), Singapore 229667. Phone: (+65) 6732 0030, WhatsApp: (+65) 8666 0030
My Cozy Room @ Devonshire (NEW). 125 Devonshire Road (Opp 111 Somerset), Singapore 239884. Phone: (+65) 6753 0030, WhatsApp: (+65) 8811 0030