With National Day just around the corner, we wanted to celebrate uniquely Singaporean companies. Inspired by the history and heritage of Singapore, these homegrown brands have injected local flavours and designs into their products as a dedication to the vibrant city and its melting pot of cultures.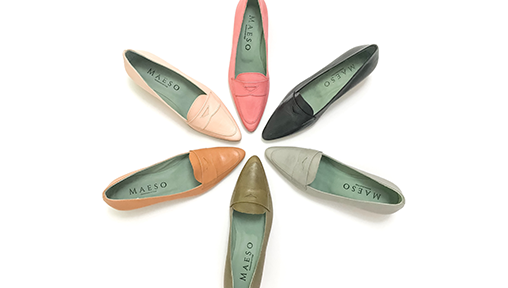 Nothing beats the elegance of fine craftsmanship. The Singapore brand MAESO brings you beautifully handmade full-grain vegetable-tanned leather shoes. MAESO works with experienced craftsmen at artisanal factories in Italy whose skills have been passed from generations. With time, this vegetable-tanned leather develops into a unique, gorgeous patina that is nothing but extraordinary. Its natural tanning process also makes this leather recyclable and more eco-friendly, compared to the usual chrome leather.
From reinvented classics to timeless essentials, the shoes are thoughtfully designed to last beyond seasons, offering you quality and durability without the hefty price tag of luxury. These chich loafers are crafted with an emphasis on comfort and versatility to bring you from work to a weekend out. Effortlessly stylish, these shoes will easily pair with anything from your wardrobe. What's more? A part of their profit goes into #FundSocial to support selected social and environmental projects.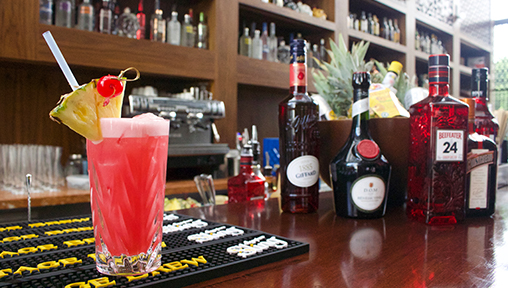 Think of Singapore and what comes to mind? The skyline, merlion, and the Singapore Sling! This cocktail is definitely one of the icons of this nation with a rich history dating back to the early 1900s. Guess what? You can make this cocktail and six other classics all by yourself in the comfort of your home. True Heritage Brew offers cocktail mixes to make a Pina Colada, Mai Tai, Mojito, Margarita, Sex on the Beach, and Long Island Iced Tea. So show off at your next party with DIY cocktails!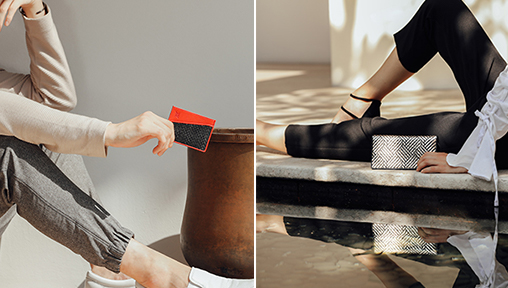 Drawing from decades of experience in the leather trade, Tresse's leather accessories are designed to withstand the test of time and aesthetics that never go out of style. The brand was started to give the market another option when it came to woven leather goods and to make them more accessible at an affordable price. Their intimate understanding of leather is translated into specially created weaves realized in durable vegetable tanned goatskin leather accompanied by supple and smooth hair sheepskin leather interiors. Besides possessing an instantly recognizable look by using their signature weaves, the wallets have been designed to be practical, intricate, unusual and beautiful.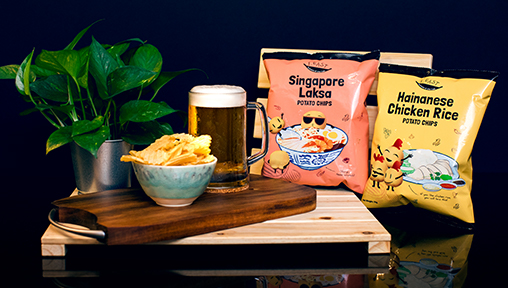 Founded by a Singaporean couple, F.EAST is short for "Flavours of the East". As the name implies, the brand aspires to represent the delectable diversity of Asian cuisine for potato chip lovers across the world. Most potato chips tend to be base flavours, or single note flavours, i.e. sour cream, sea salt, cheese. Apart from special local flavours, F.EAST chips flavours tend to be dishes. These are more complex and use uncommon flavour elements such as ginger and coconut powder to complete the taste of the unique Asian dishes. Their unique local flavours include Singapore Laksa and Hainanese Chicken Rice.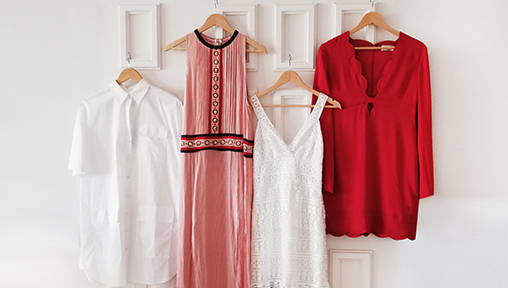 Founded by Tingzhi, Le Loop is a new concept luxury boutique in Singapore. Born and raised here, Tingzhi relocated to London ten years ago to study and work at as a Designer at Alexander McQueen & Erdem. After moving back last year, she started Le Loop this June as a way for more women in Singapore to have access to beautiful designer pieces from brands such as Victoria Beckham, Rachel Comey and Ganni. Most pieces fall within the semi-formal range, with a focus on unique and rare designs. Due to strict quality controls over the circulation process, the selection and authenticity of a piece is never an issue.