Ankur and Priyanka Modi are a dynamic couple that have turned their fashion label AMPM into a major fashion force retailing across India - both offline and online. Worn by Jacqueline Fernandez, Priyanka Chopra, Sonam Kapoor, Alia Bhatt, Madhuri Dixit and many more, celebrated Indian actresses have taken to the brand as customers, loyalists or enthusiasts.
Vanilla Luxury: Share with us more about AMPM's journey over the last 16 years?
Priyanka Modi : Like most designer businesses we too started very small, with just one pattern master and one tailor. Ankur & I established AM:PM in 2002 as a luxury-prêt offering, with the clear intent of creating a line for women who wanted designs that were aesthetically balanced and India-moderne.
We saw immediate success with our target audience due to our unique aesthetic, and had to immediately expand our production capacity. Gradually our roles became defined and we worked in tandem, complimenting each other's skills. We went from retailing out of 2 multi-designer boutiques to 10 very quickly. Then in 2007, we were joined by my brother, Anirudh Birla, and we became a true-blue family business.
Owing to the overwhelming response we used to get at the boutiques we were stocking in, we finally decided to take the plunge and open our first flagship store in 2010. We will now end the year with 14 exclusive AM:PM stores, spread across 9 cities. In addition to these, we have recently launched our website for much greater accessibility and which can cater to our diverse audience sitting in various parts of the world!
I would say it has been an amazing journey, a roller-coaster ride, which frankly we're still on! We've always pushed the envelope, always tried to better ourselves and we want to make sure we continue to do so in the times to come.
Vanilla Luxury: What was the thought behind naming your brand AMPM?
Ankur Modi: Apart from the obvious connotation that the brand provides all-day dressing solutions, AM & PM are actually our initials, so we just got lucky!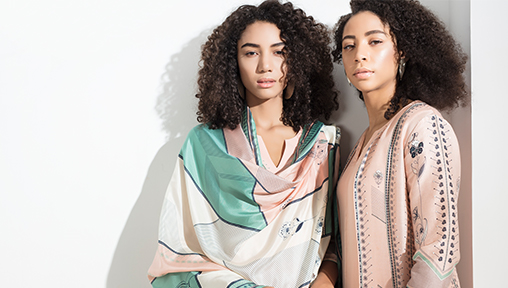 Vanilla Luxury: What makes AMPM different from other labels from India?
Priyanka Modi: We started AMPM as a luxury prêt label and we've consciously retained that in our DNA. At the time, fashion on the runway and in real time was a stark dichotomy of traditional Indian or Western wear. We realised that there was a pool of latent demand for clothes that were not limited to either or. I think a lot of brands have followed our lead since then but without realising the degree of challenges such a range poses and the effort required to make this work season after season.
So they are there one season and gone the next. Whereas we've taken years perfecting this model.
I feel the one thing that evidently stands out still is our unique signature. Our ability to merge the Indian with the international and still maintain a balance. The level of detailing we bring to each design. The quality of construction which keeps our garments intact for years on end. We've had numerous customer accounts where they're still wearing so many of our pieces which are now over a decade old! We focus on timelessness and classic appeal.
These are values that are so true to our core that it'll be always be exceedingly difficult for any other brand to replicate or imitate.
Vanilla Luxury: Have you thought of doing a joint collection with your mom Anju Modi given that both of your brands have a fan following?
Ankur Modi: Actually no! We're such completely different businesses that we've never really thought about it. But it's a great idea and we'll definitely consider doing this in the future.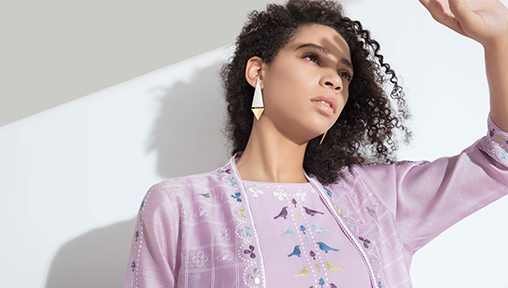 Vanilla Luxury: Priyanka, share with us some style tips for our readers?
Priyanka Modi:
1st : Always be comfortable in what you're wearing. Dress your personality, and you will find how beautifully your truest self gets communicated to everyone around you.
2nd : Dress elegantly. Minimally. If you want to create an impact, choose one thing carefully in your look that will stand out and let all the rest just complement that. Too many impactful things put together only create confusion and make you look desperate for attention.
3. Widen your awareness when it comes to fabric, detailing and quality. There are too many brands out there which are selling bad quality product in the garb of being a recognisable brand. When you're in the know, you will pick what you buy and where you buy it from more carefully, giving you a much bigger bang for your buck!
AMPM will be in Singapore tomorrow, 24th November 2018, at Yantra Tanglin Mall, from 10am to 6pm. Click here to know more.