How ironic is it that even though humans are sexual beings, we often don't know how to express ourselves in our most intimate relationships? In our society, one of the biggest blocks to getting help with our sexuality is the fear of what others will think and how you'll be judged.
With media portraying sex to be an objectification of oneself rather than celebrating our own sexuality, who is the right person to go to when we have questions? Thankfully, there's a sex coach!
Yes you read that right. Dr Martha Tara Lee is a Singaporean Chinese and a certified sexologist with a doctorate in human sexuality. She has been practicing since 2009 and has travelled through Malaysia, Perth, Brisbane, Sydney and London breaking the stigma around sex.
Vanilla Luxury reaches out to her for a quick chat.
Vanilla Luxury: Why did you choose to be a sex coach?
Dr Martha Tara Lee: Growing up, I was surrounded by friends who were sexually inhibited and I was struck by the dire lack of positive conversations around sex and sexuality in Singapore. I was also struck by a spat of sex-negative articles in the media about raising sexual transmitted infections, and teenage pregnancy. With all of this, I decided to take it upon myself to be an advocate for positive sexuality in 2007. I embarked on my doctorate in human sexuality from Institute for Advanced Study of Human Sexuality, then launched Eros Coaching in 2009.
Vanilla Luxury: What are some of the common issues couples/clients face?
Dr Martha Tara Lee: I have worked with a lot of couples (international and local) who have unconsummated marriage; men and women with sexual inhibitions and sexual desire discrepancies; men with erection and ejaculation concerns; as well as with GLBTQQ (Gay, Lesbian, Bisexual, Transgender, Queer and Questioning) and kink folks.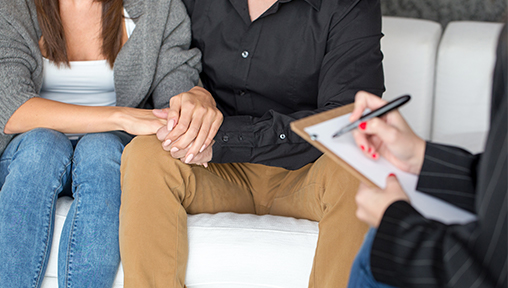 Vanilla Luxury: Have you observed any changes with regards to the stigma towards expressing sexuality in Singapore since you've entered this field?
Dr Martha Tara Lee: Yes, There are definitely more people who are talking about sex and sexuality, not just locally or internationally. The comfort level is such where in people freely discuss sexuality on social media as well. There are more sources of sexuality information (even if not necessarily accurate) and more positive conversations around sex and sexuality available now.
Vanilla Luxury: What is a common theme for women who struggle to understand their bodies?
Dr Martha Tara Lee: I work with a lot of women who have vaginismus or unconsummated marriage. Vaginismus is a psychological condition that happens when a woman's vagina shuts down making penetration difficult or impossible. The lack of sex education as well as positive and meaningful conversations around sex and sexuality does us no favours – for all genders (not just women). To begin to be more comfortable with our bodies, as well as sexuality in general, adults need to educate themselves in this field. This is the sex-ed we wish we had but didn't have growing up. As a certified sex educator, I ensure to teach only accurate and sex-positive information.
Let's switch it up and talk a little bit more about the LGBTQ community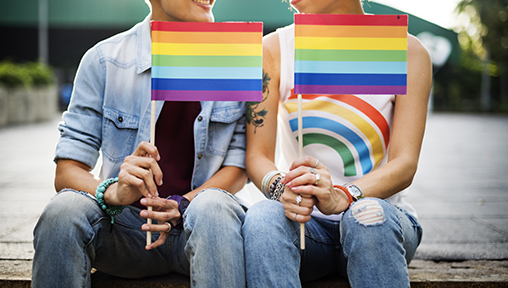 Vanilla Luxury: What are some of the common issues LGBTQ couples/clients face?
Dr Martha Tara Lee: Just like any heterosexual person, a LGBTQ person would have questions and concerns navigating around life, sex and relationship.
Vanilla Luxury: How can we as a society help fight against the discrimination that LGBTQ folks face?
Dr Martha Tara Lee: We can't help what we don't know. As a cisgender (relating to a person whose self-identity conforms with the gender that corresponds to) person and self-identified heterosexual, we may not recognize what our LGBTQ friends experience daily – therefore, this is why we are unaware of how discrimination affects them. We need to get educated to recognize the challenges they face, and become sensitive to the struggles they face on a day-to-day basis in order to stop the cycle of discrimination. To do so, we can start by watching LGBTQ raising awareness films, reading literature about how we can be more sensitive in our languaging, and engaging in meaningful dialogue with our LGBTQ friends who are willing to share about their inner lives (consent is key as many LGBTQ just want to lead their lives without interference).
Vanilla Luxury: What is the one advice you could give to our readers on achieving a healthy relationship and sexuality and one tip to spice things up in the bedroom
Dr Martha Tara Lee: Own it. Your sexuality is yours. It doesn't belong to your partner, your parents, your government or your religion. Regardless of your background, you can still explore and express your sexuality in ways that are who you are. People who own and take charge of their educational track, careers, financial situation, health, are all better for it. Your sexuality is no exemption.
One tip to spice things in the bedroom – Be your own sex teacher. Start by listing all the sexual things you always wanted to do, but didn't dare to do or haven't done yet. Ask yourself what you would be most comfortable with doing first – it could be a sexual act by yourself. By stretching your own discomfort, you will grow as a sexual person. People who grow sexually and are comfortable and confident with themselves are more likely to be more comfortable and expressive in the bedroom.
Stay in touch with Dr Martha Lee and Eros Coaching through their Facebook Page and Website.