Have you ever bought any skincare product thinking that's what your skin needs only to be disappointed? 
Are you done spending hundreds or thousands of dollars and not seeing any improvements to your skin? 
What if I told you that you can now control your skin's future by identifying and understanding your unique genetic and skin microbiome with the help of scientists. 
Sequential Skin has developed the world's first skin test that you can easily do at home. The skin test does not require blood testing, or saliva and swabbing. Something extraordinarily simple, cosmetic-friendly and unique. 
The Sequential Skin test uses a patch that collects and analyses your skin's genetics and skin microbiome, giving you a clearer picture of what you're born with (genetics) and the environment you're in (microbiome). So, you can take preventive measures to look after your beautiful skin in the long term.
As promised, I am going to share my journey with Sequential Skin with you.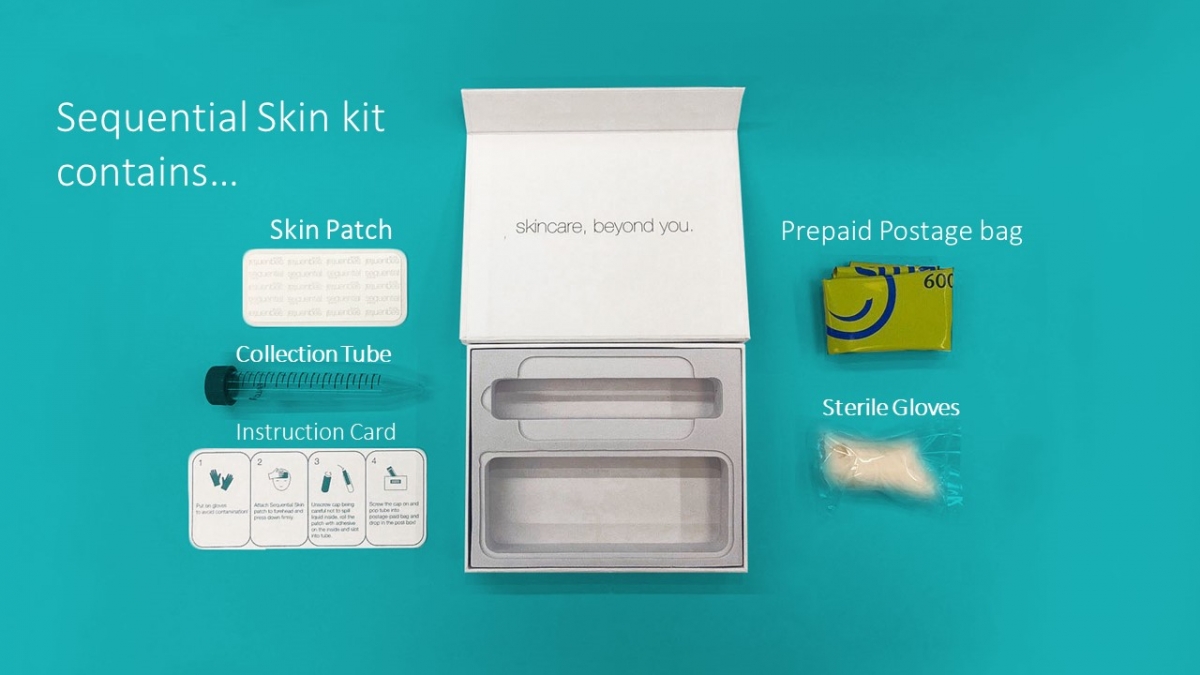 Step 1: Sequential Skin Testing
You can order your Sequential Test Kit online that will be mailed to you. The Sequential Skin Kit contains a pair of gloves, the Sequential Skin patch, a sterile tube and a pre-paid postage bag. 
Once you've received your Sequential Test Kit, it is best advised to perform your skin test when you've woken up in the morning. First thing in the morning, before showering or washing your face. 
-Open your Sequential Test Kit
-Put on your gloves so as not to contaminate the Sequential Patch 
-Paste the Sequential Skin patch onto your forehead. Press it down onto your skin so that it picks up as much sample as possible.
-Unscrew the sterile tube and be careful not to spill the liquid in it. Gently peel the Sequential Patch off your forehead. Insert the Sequential Patch lengthwise into the sterile tube. 
-Register your Sequential kit via the QR code on the back of the box before mailing it.
Step 2: Sequential Skin's Analysis and Your Results

Pigmentation
Gursheel Dhillon: Pigmentation is the least of my concern as I love the sun and being tanned. I've avoided using whitening in my skincare routine apart from sunscreen. 
Sequential Skin Results: High Pigmentation Risk
Due to the activity of my genes involved in pigmentation and my unique skin microbiome diversity score, my skin has a high risk of pigmentation. Higher risk in pigmentation results in the likelihood to develop dark spots and uneven skin pigmentation over time.
Wrinkles
Gursheel Dhillon: Preventing wrinkles has been one of my skincare goals and I've been using anti-ageing products for the last 5 years. 
Sequential Skin Results: Moderate Wrinkle Risk
Due to the activity of my elasticity genes and my unique skin microbiome diversity score, my skin has a moderate risk of wrinkles. 
Oxidative Stress
Gursheel Dhillon: I constantly see advertisements talking about Oxidative Stress as the key factor in ageing and I've been tempted to take antioxidants as a result of these marketing campaigns.
Sequential Skin Results: Low Risk of Oxidative Stress 
Due to the activity of my oxidative stress genes and unique skin microbiome diversity score, my skin has a low risk of oxidative stress. 
Skin Sensitivity
Gursheel Dhillon: My skin is absolutely sensitive especially on my left cheek as it is evidently different from my right cheek. It is redder and flakier as compared to my right cheek.
Sequential Skin Results: Moderate Risk of Sensitivity 
Due to the activity of my sensitivity gene and unique skin microbiome diversity score, my skin has a moderate risk of sensitivity.
Sequential Skin Age Result: 32 
Gursheel Dhillon: I am turning 32 this year hence I'm glad my skin isn't older than my real age. However, it has been a real eye-opener and I need to start paying more attention to my skin's pigmentation issues while maintaining what I've been doing right.  
The Results of My Skin Microbiome
Sequential Skin Microbiome Result: 0.7 
My microbiome diversity is high which is necessary for healthy skin hence I'll just need to continue to maintain a great skincare routine looking after the good bacteria on my skin. 
Key bacteria on your skin:
    Cutibacterium Acnes Result
It is essential for a healthy skin microbiome, but too much of it may reduce the space for other bacteria to grow happily.
I have 20% of C. acnes which is ideal as anything above 50-60% would require me to introduce more probiotics into my daily skincare regime. 
Staphylococcus Aureus Result 
This bacteria is considered "bad" as it is often the main culprit behind eczema. I have below 1% of S.aureus which is the ideal level. 
Staphylococcus Epidermidis Result 
Good bacteria is known for its natural anti-microbial properties against other potentially harmful bacteria. 
I have 46% of S.epidermidis which indicaties a diverse and happy microbiome.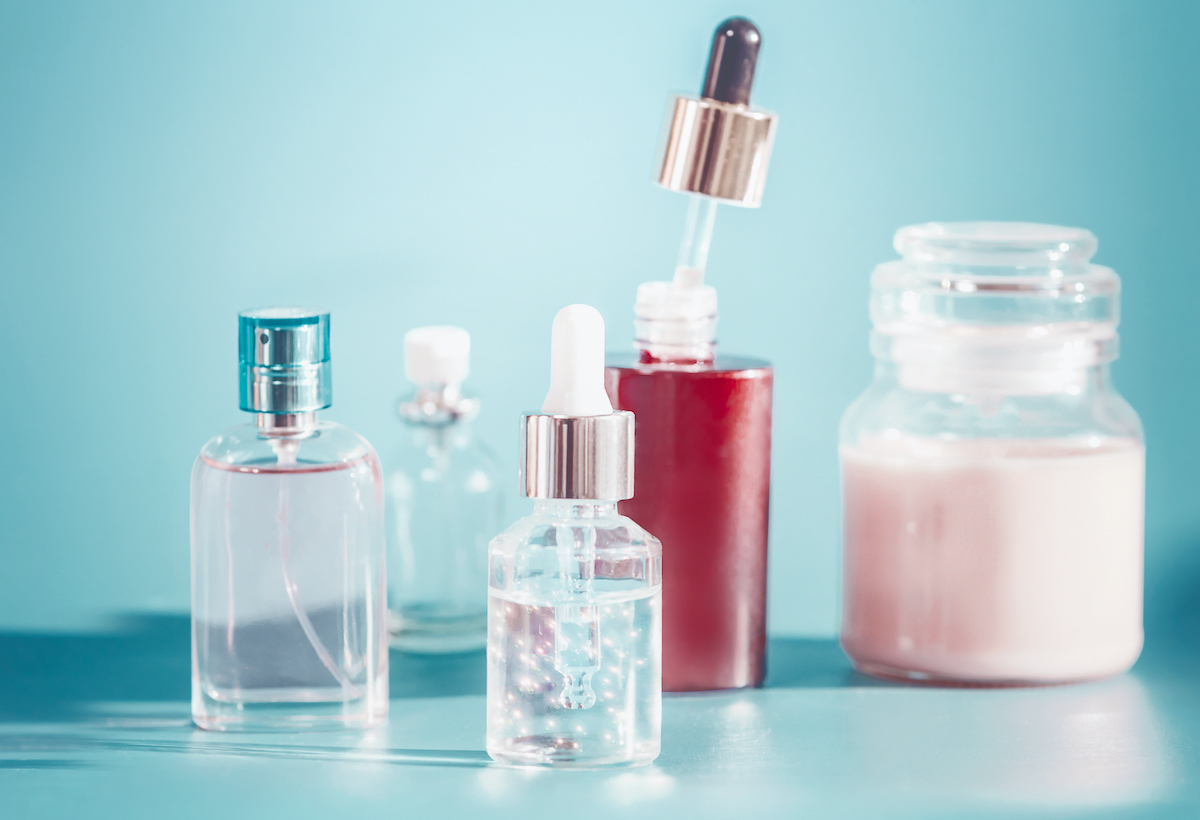 Step 3: Skincare Recommendations
Cleanser: The Body Shop Drops of Youth Gentle Foam Wash
Sequential's Skin Rationale: This cleanser thoroughly cleanses the skin without drying and is enriched with 3 plant stem cells and is suitable for sensitive skin.  
Day Cream: Tatcha Indigo Cream  
Sequential's Skin Rationale: This moisturiser is perfect for anyone with sensitive skin, dryness, eczema, uneven skin tone and anti-ageing concerns which perfectly suits my needs.
Night Cream: Eucerin White Therapy Night Cream
Sequential's Skin Rationale: This moisturiser is clinically and dermatologically proven to reduce the dark spots and uneven skin tone caused by hyperpigmentation disorder. It contains key ingredients to decrease melanin production and repair sun-induced skin damage while intensively moisturising my skin.
Find out more about how you can get your own skin tested at https://www.sequentialskin.com/.