Travel
Sakura Season Japan 2023: The Best Places to Visit in Japan with Stunning Views of Cherry Blossoms
Published Date
: 15 Mar 2023 15:45

Assemble your "flower watch" parties or Hanami because Japan's travel ban is finally lifted! Here are the top 13 stays to catch the magnificent sights
The sakura or cherry blossoms are a romantic ode to the East Asian culture that blooms in Japan during March and April. Every year, travellers head to Japan during the cherry blossom festival that happens across the country, making it one of Japan's most popular tourist attractions. 
Singaporean travellers have been quenching their thirst for a glimpse of this Japan festival in large numbers. Since the lift of the Covid-19 travel ban, Singaporeans have shown more than a 100% interest in popular Japanese destinations such as Tokyo, Osaka and Kyoto. 
According to Expedia, here are the best places to visit in Japan to see cherry blossoms in 2023. 
13 of Japan's Most Beautiful Places to see Cherry Blossoms in 2023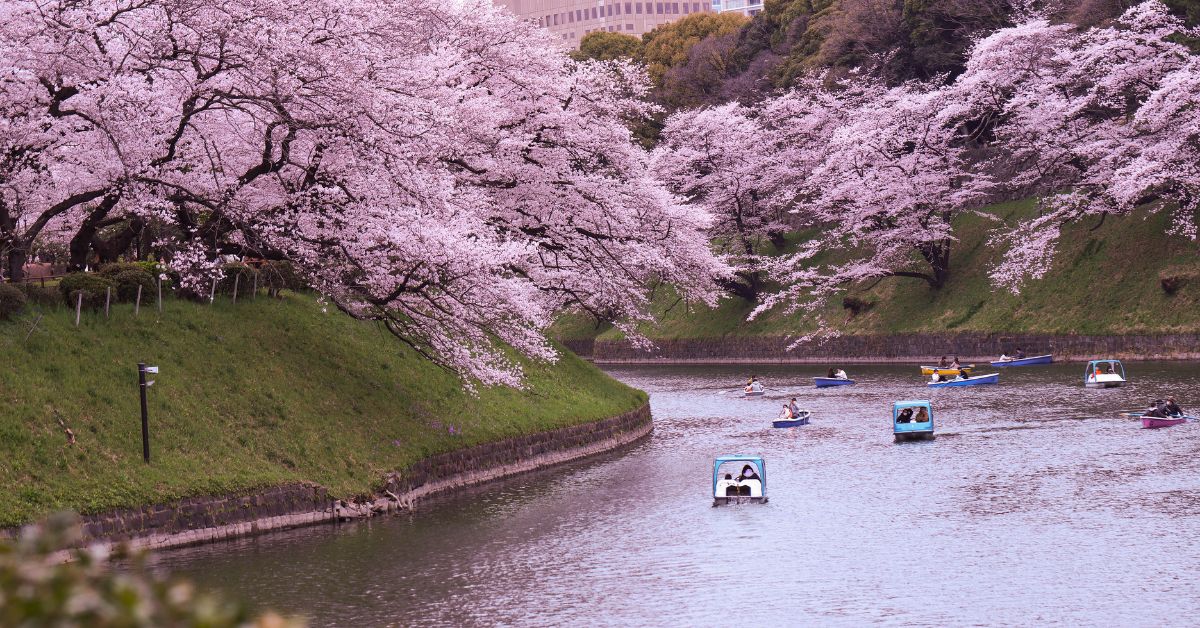 TOKYO 
The Japanese capital has a lot to offer in terms of vivid landscapes, thriving nightlife, and rooted culture. Among these, cherry blossoms remain a key tourist attraction. Tokyo comes alive as it breathes the beauty of this eye-popping flora. 
However, you don't want to miss the cheer of the city and the blossoms during their brief life span! Hence, choosing the right stay is of utmost importance.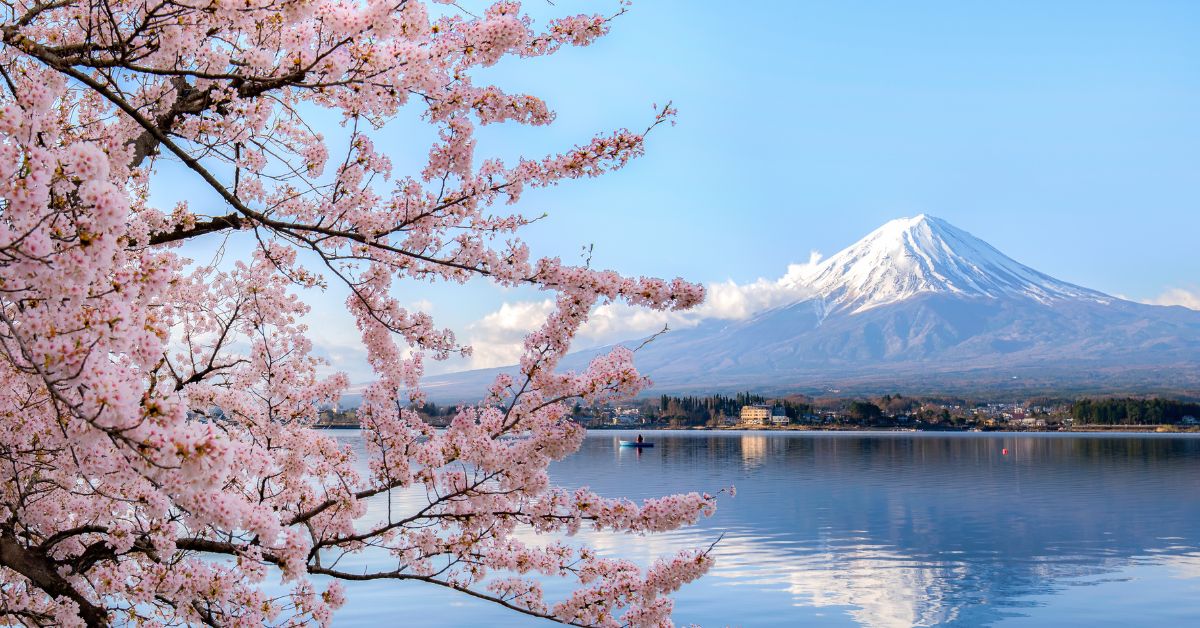 KAWAGUCHIKO & HAKONE 
Hugging the majestic Mount Fuji from two sides, both Kawaguchiko and Hakone are irreplaceable pearls of Japan travel. Flourishing with lush cherry blossom flowers with the advent of spring, these areas are a must-visit. 
Fuji Onsenji Yumedono: Lay down on rejuvenating mat rooms as you overlook the breathtaking views of Mount Fuji from the Fuji Onsenji inn at Kawaguchiko. Among the most soothing places to visit in Japan, this inn is a traveller's paradise. Guests can pay a visit to the neighbouring Lake Kawaguchi or Chureito Pagoda to enjoy a true-to-life sight that seems like an ideal rendition of a cherry blossom painting.
Hotel Indigo Hakone Gora, an IHG Hotel: Hot springs and stunning views of Mount Fuji are just a few attractions at Hotel Indigo at Hakone. This is a popular destination in Japan as it offers a myriad of services like massage, body scrub and even reflexology. The stretch of the beautiful Hayakawa River nearby is a great place to catch the splendid cherry blossoms.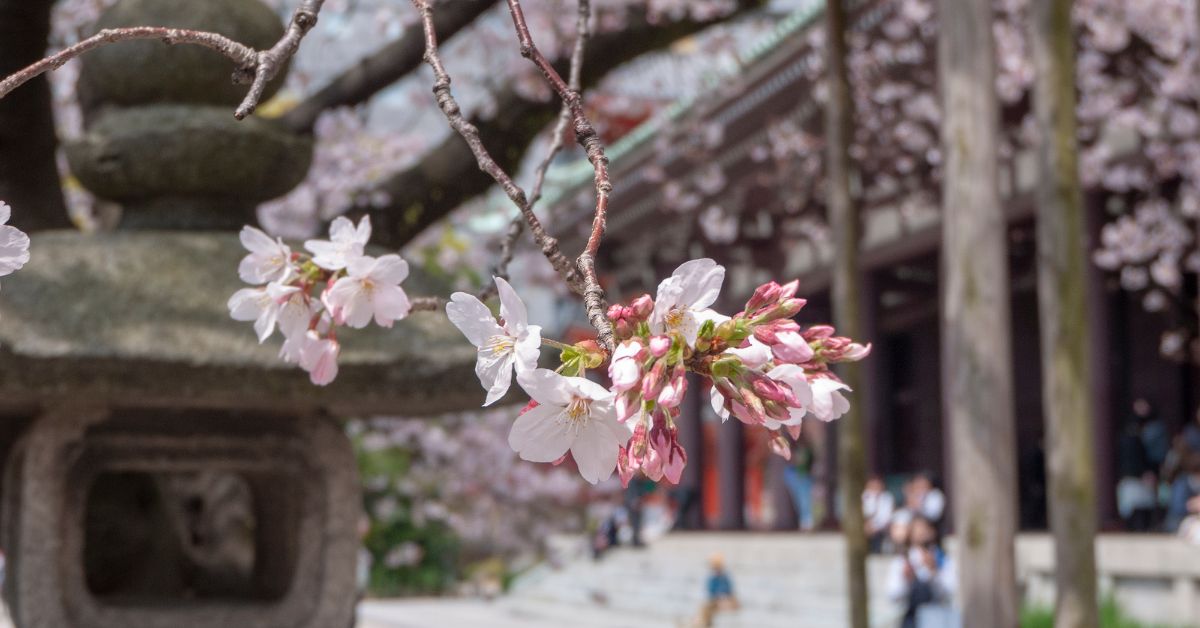 FUKUOKA 
A historic abode to the legacy cherry blossom festival, Fukuoka boasts places like Ohori Park, Maizuru Park and Uminonakamichi Seaside Park where visitors can enjoy the beauty of the majestic flora during springtime. 
Hotel Jal City Fukuoka Tenjin: An accessible hotel near Tenjin station, Jal City is just a 15-minute promenade away from Maizuru Park where you can enjoy the full bloom cherry blossoms of Japan. It is located at Chuo-ku, which is a neighbourhood of Fukuoka. 
Hilton Fukuoka Sea Hawk: Hilton is a world-famous chain of hotels that also has a measurable presence in Japan. Offering magnificent sea views, it is also close to the shopping and dining areas of the town. Moreover, it is situated near Nishi Park, a park with panoramic views of Hakata Bay and cherry blossoms.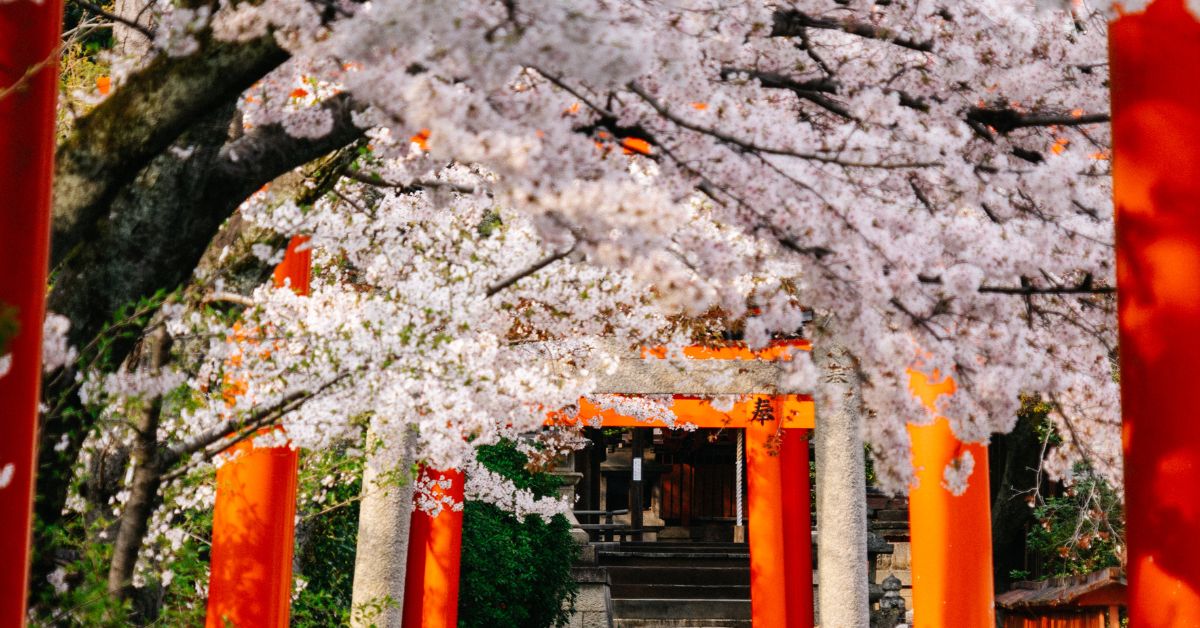 KYOTO
Kyoto is a glorious place to visit in Japan. The city is home to historic wonders in the form of temples and shrines that are enveloped by cherry blossom trees. This invites not only tourists but even local Japanese to tour the area during the cherry blossom festival. 
Campton Kiyomizu: A true ode to Japan travel, Campton Kiyomizu embraces the country's culture and heritage like the Kiyomizu Temple and Gion District. Cherry blossoms surround the area and guests can just relax in their room to enjoy the much-awaited season. 
The Hotel Higashiyama by Kyoto Tokyu Hotel: The Hotel Higashiyama fosters an aromatic trip with its tea bar and French-Japanese fusion restaurants. It is located amid popular attractions in Japan like the Chion-in Temple, Maruyama-Koen Park, and Nene-no-Michi. This scenery is further enhanced by the advent of the cherry blossom season during springtime.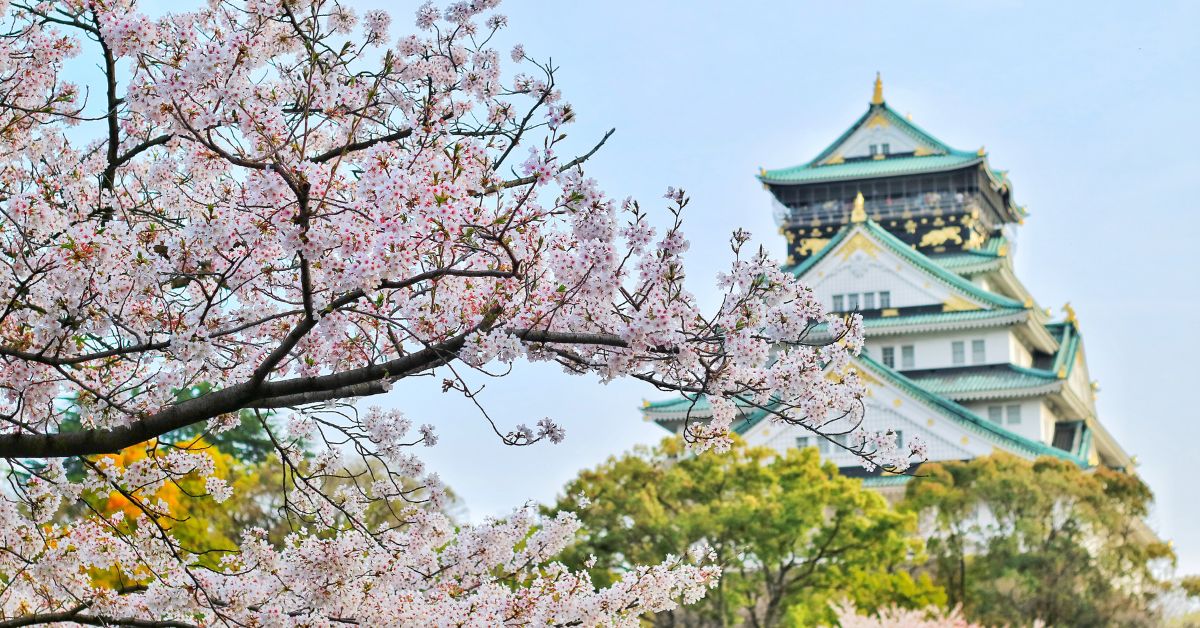 OSAKA 
Osaka brings about a sense of community and culture making it one of the key places to visit in Japan. Osaka Castle Park, Tsutenkaku Tower area, Sumiyoshi Park and Okawa River are the best spots to visit in Osaka to witness the cherry blossom festival.
Konjaku-So Osaka Castle South: This vacation home comes with a private spa tub and a private yard where guests can unwind. Close to the Konjaku-so townhouse is the Osaka Castle Park where about 3,000 cherry blossom trees line up creating an otherworldly landscape for the viewers. 
Hotel New Otani Osaka: Hotel New Otani in Japan's Osaka district has its garden flanked by canopies of cherry blossom flowers. The premium rooms overlook the Osaka castle giving an additional view of dense pink and white blossoms making it a fine choice of stay.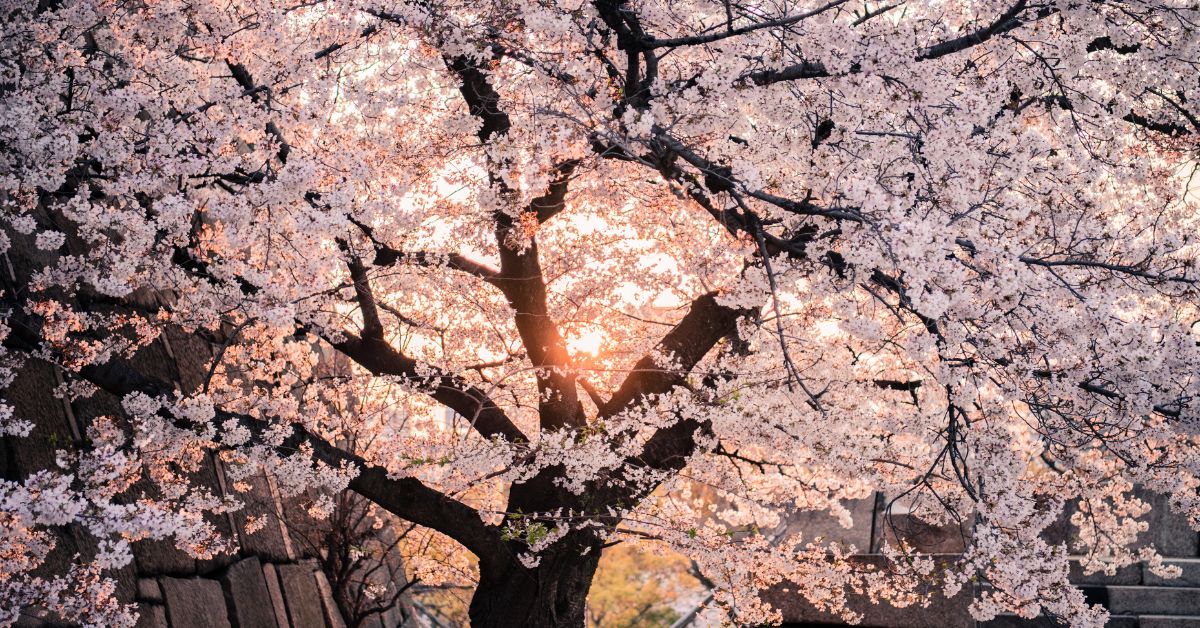 HAKODATE 
Hakodate embraces the southern end of Hokkaido in Japan. Goryokaku Park is a famous spot at Hakodate to view the vibrant cherry blossom flowers of Japan. Though, you can also catch it at parks along the city's bay area, where visitors can admire the blossoms while enjoying ocean views.
La Vista Hakodate Bay: A Japan travel destination that awakens beauty through splendid views of the sea and surrounding hills. This is amplified by the nearby Hakodate Park where lights are strung between cherry trees providing a magical experience for all visitors. La Vista has a comfortable spa, sauna and even hot springs available for guests to have a warm stay.
Bidding farewell to the white season and welcoming warmer days, the cherry blossom season in Japan is an absolute travel bucket list experience for you. An iconic natural symbol, the pink and white blossoms have represented the ideals of impermanence, hope, and renewal since times bygone.