Located in northern Finland, Rovaniemi is the capital of Lapland and known unofficially as the hometown of Santa Claus. But there's more than that!
Theo Turner, the owner and lead tour guide of Wild About Lapland has extensive experience of the outdoors. As a former Royal Marine Commando and Professional Outdoor Instructor, Theo has a great understanding of the northern lights and the Finnish wilderness and how to survive.
Unlike other tours, Wild About Lapland comprises of a small groups of 8 people with experienced and knowledgeable guides who aim to provide a very personal experience where you not only get to get to learn but you also get to relax and enjoy this special place.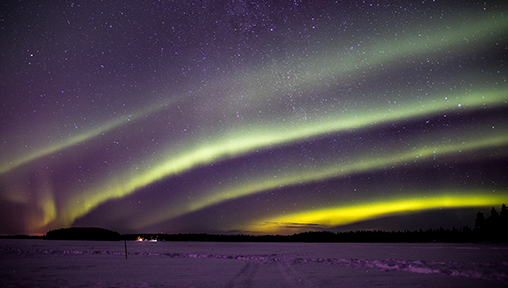 Drive away from the city to view the Aurora Borealis, better known as the northern lights in Rovaniemi. View the lights in the middle of a frozen lake as you learn more about the Aurora Borealis and how the natives make fire and cook food over it.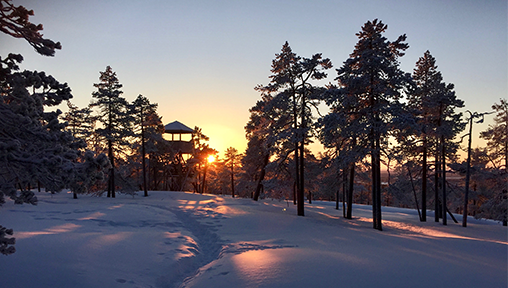 The Taiga Forest, also known as the snow forest, is the world's largest biome apart from the oceans. Hike through the amazing Taiga Forest which holds a third of the worlds trees and is 7 km south of the arctic circle. Rovaniemi is also one of the easiest places to access northern lights. The Wilderness tour is a gentle 4 km hike deep into the forest where you can learn everything from how the plants live to certain trees you can milk.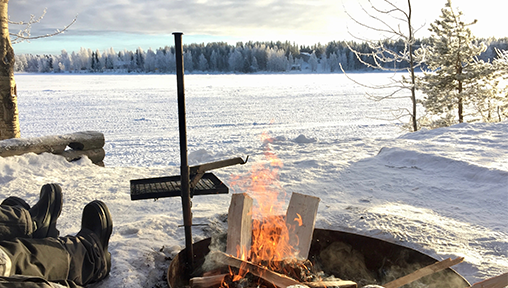 Ever wanted to learn how to make a fire without matches or lighters? At Wild About Lapland you can learn these fun skill sets as all the staff have extensive experience in the outdoors. You will learn what to look for in the forests that allow you to make fire easily at any time without damaging any vegetation.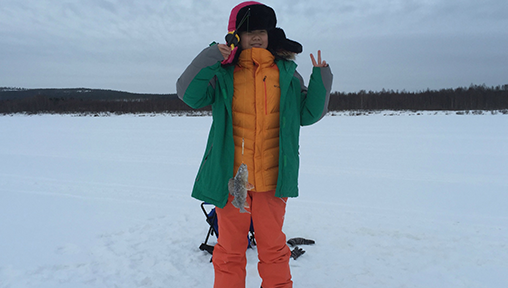 Snowshoe through old forests and across a frozen lake in order to get to the perfect spot for Ice Fishing. The Ice fishing itself is a great way to experience the silence of the wilderness and to experience a cultural activity that a lot of locals do every day, to catch food for themselves and their dogs. As soon as a fish is caught you will prepare it and cook it straight over the fire. If the fish are undersized, return them to the ice.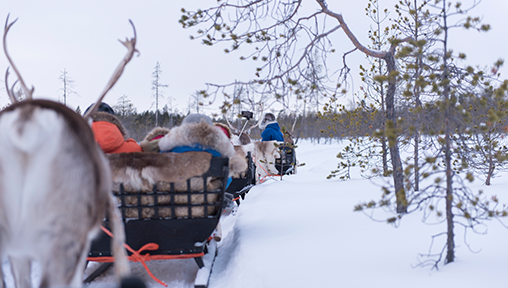 Visit the Sieriporo Farm and you will be introduced to the life of Reindeer Herders. This is the most traditional Reindeer farm in Lapland and they provide the best experience possible when it comes to both knowledge and service. The Reindeer sleigh ride is an old way of travelling. You will go through the snowy forest, learn and feel how to drive a reindeer, and during the safari, you might see also other arctic animals.
For more information, visit Wild About Lapland.