Looking for ideas on where to go next?
A shopping haven with incredible views, a wide array of restaurants and bars to dine in and endless entertainment, Resorts World Genting at Genting Highlands is a must-visit when you are in Malaysia.
We recently visited Resorts World Genting at Genting Highlands and have rounded up a list of activities that is for everyone!
Train to Busan comes to life in Genting Highlands as Resorts World Genting collaborated with virtual reality specialists, Vividthree, to launch a railway line of horror based on the 2016 blockbuster South Korean movie, Train to Busan.
With zombies at every turn in Seoul, make your way to Seoul Station and board the Train to Busan for a journey you'll never forget. As you venture deeper, it is a battle to get yourself to safety in Busan as you try to not get bitten and infected by zombies.
If you make it to the safe zone, be sure to take part in interactive activities in which you get to strap on a body armour and wield guns to protect your fellow mankind. Experience a Virtual Reality game where you get to fight more zombies - they are not as scary as the horror house zombies.
The Train to Busan Horror House is opened at Resorts World Genting from Friday to Sunday between 1 November to 1 December 2019, and daily from 2 December 2019 to 1 January 2020. Tickets are priced at RM90 for regular admission (RM80 for Genting Rewards Club members).
The Train to Busan Horror House are for those above 13 years old. If you have young children, do not worry. Keep on reading to find out other amazing activities for your little ones!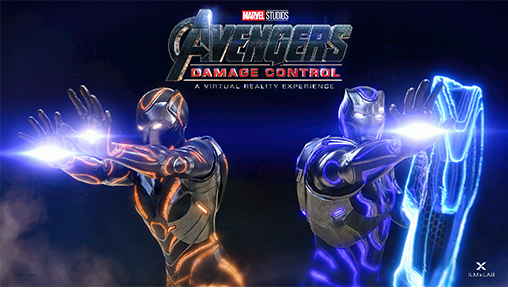 Marvel fans, rejoice! Marvel Studios and ILMxLAB, Lucasfilm's immersive entertainment studio, is bringing Avengers: Damage Control, a virtual reality fan experience to The Void at Resorts World Genting.
Suit up to join the Earth's Mightiest Heroes and save the world from evil forces. Enlisted by Wakandan princess, Shuri, test her latest prototype design: Emergency Response Suits, created with a proprietary blend of Wakandan and Stark Industries technology.
A whole-body and a fully immersive experience, you get to learn how to attack the evil forces and defend yourself as you teleport into the Marvel Cinematic Universe, exploring iconic locations and fighting alongside Doctor Strange, Spiderman and The Hulk.
If you are not a Marvel fan, you can try out their other virtual reality experiences as The Void at Resorts World Genting also offers Star Wars™: Secrets of the Empire, Ralph Breaks VR, Ghostbusters: Dimension and Nicodemus: Demon of Evanishment (horror).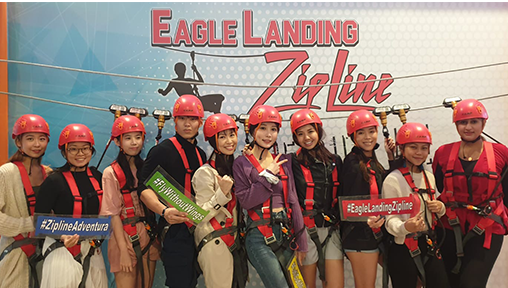 Adrenaline junkies, here is something fun for you! How often do you get to zipline across a shopping mall? Eagle Adventure Zipline stretches across the middle of Sky Avenue at Resorts World Genting, dividing the west and east wing of the mall. 
It might look like a long experience but we assure you it's not. Trigger your adrenaline rush as you prepare to take off 200 metres from the first floor of Sky Avenue. Zoom through the mall and pass the indoor theme park below you at 25hm/h , be sure to take everything in and enjoy the ride!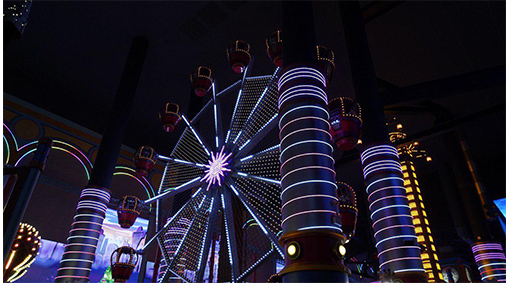 Just a year old, Genting Highland's Skytropolis Indoor Theme Park is a gateway to a whole new world of magic and wonder that offers more than 20 rides for you to enjoy. From thrilling rides for the daredevils to family-friendly rides for the young ones, there is definitely something for everyone.
Rides for Children
Start with 'Jumping Spurs' - your kids will be in for a ride at this mini version of a drop tower but with mild drops and climbs. See the world from a new perspective in the "Loop de Loop" miniature track ride or hitch a ride on gigantic bugs for a spinning great time on "Whirly Bugs" before hopping over for a miniature bumper car ride "Boo Boo Bump". Don't forget to try the classic merry-go-round "Ride 'Em Round"! 
Family-Friendly Rides
Have a laugh and bond with your family at "Skyscraper", a ferris wheel with multi-coloured gondolas that offers a magnificent view of the park. For a flying experience with your children, ride the spaceship at "Space Cadets" and fly high. You should try "Balloon Ride", a family friendly balloon ride that comes with multiple fast and spinning motions. You can control the speed of the spin so go all out and crazy with your children on this one.
Rides for Thrill Seekers
Everyone loves some thrill at a theme park right? Skytropolis has crazy rides that get your adrenaline kicking in from the moment you queue for the rides. Up for a spin? "Spin Crazy" is a gigantic spinning pendulum that takes you on a 360-degree spin up in the air. It occasionally stops mid-air, suspending you upside down before swinging downwards. Twist clockwise and anti-clockwise as it spins upwards with "Power Surge". Don't forget to try "Disco!", a gigantic disc that spins and swings back and forth at a fast speed.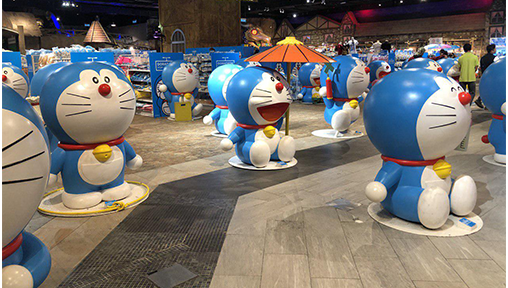 Ripley's Believe It Or Not! Adventureland
A family friendly adventure space, there is definitely something for everyone to experience and enjoy!
Ripley's Believe It Or Not! Odditorium
Holding the wackiest and weirdest items, explore the strange and unique artifacts as you immerse yourself in an interactive experience with your family at Ripley's.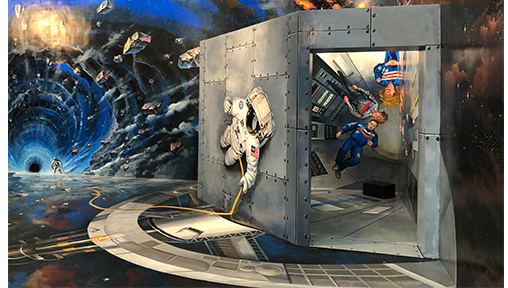 4D Trick Museum
Instagram-worthy shots everywhere! Enter a world of fun, engaging optical illusion and marvel at the artworks here. There is also a guide on how to pose to make your pictures interesting.
Step into a dinosaur-ruled land, 65 million years ago, and get up close and personal with more than 100 life-sized, animatronic dinosaurs. Take your time to explore their fossils and last pieces of DNA before humans took over Earth.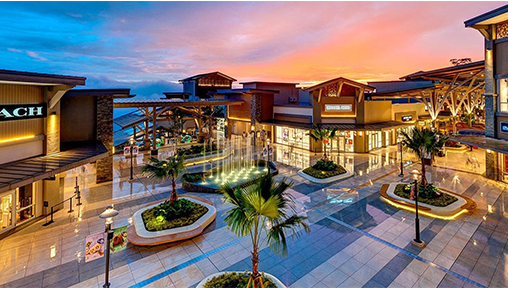 Shopping - SkyAvenue Retail &  Genting Highlands Premium Outlet
If you're a shopaholic, Resorts World Genting is a shopping haven for you. Get all the things you need at SkyAvenue Retail such as exquisite jewellery, timepieces, shoes and gadgets. With more than 100 brands and shops at SkyAvenue Retail such as Chanel, Sephora, Braun Buffel, Tissot, Pandora, Swarovski and more, you are bound to find something perfect for you.
If your shopping cravings are not satisfied, take a cable car down to Genting Highlands Premium Outlet. As the only premium outlet in Southeast Asia, get ready for a full shopping experience. There are about 150 outlet stores at Genting Highlands Premium Outlet with the likes of Adidas, Burberry, Michael Kors, Hugo Boss, Kate Spade New York, Coach, Victoria's Secret and more.