Are you looking for professional skincare brands that come highly recommended by doctors and dermatologists around the world? Your search for clinical skincare products that truly work, ends here! 
Dermaskinshop is the one-stop online store for all your professional skincare needs. Carrying an extensive range of derma skincare beauty products loved by doctors around the world, this online store is a great way to get access to products that are available only at clinics.  
As the sole distributor of these international brands in Singapore, you can be assured of quality, and guaranteed authentic. The portfolio of brands includes a well-curated range from Heliocare (The World's 1st Oral Sunblock), Neostrata, Exuviance, Vivier and Iraltone known the world over for their efficacy.
They also run an amazing loyalty program! With a free membership to the DSS Club, you'll get 1 point for every dollar spend and can use these points every time you shop. You also get exclusive perks and discounts valid only for members.
Want to start shopping? Here's our list of the top product picks from Dermaskinshop. Backed by scientific research and recommended by doctors worldwide, you'll be sure to find the right formula for your skin, no matter the type.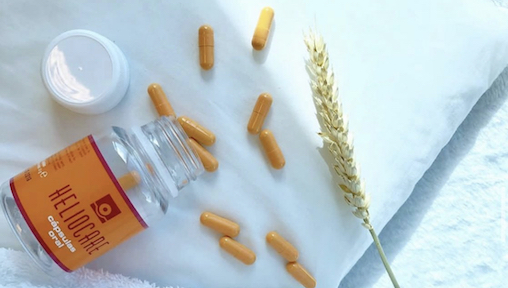 New to oral sunscreen? As the world's first oral sunblock, Heliocare Oral, has been extensively tested and researched at Harvard Medical School for more than 12 years for its safety and efficacy. Its findings are published in leading medical journals worldwide such as The Journal of the American Academy of Dermatology.
Fernblock®, its key ingredient, has excellent antioxidant benefits that help to reduce free radicals by up to 50% and prevent hyperpigmentation caused by UV rays. 
It is also known to increase the skin's resistance against sunburn and redness by 300% and slow down skin ageing by up to 55% by stopping collagen depletion caused by UVA.
An oral sunscreen also gives you the ability to protect the entire skin surface, reaching the skin's deepest layers that a topical sunscreen may miss. It thereby repairs existing damage in the cellular level, preventing cell mutation and premature skin ageing.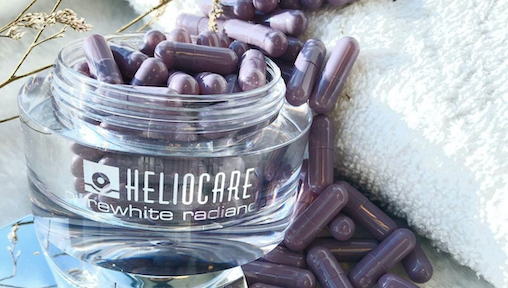 If you've got melasma worries, take a look at Heliocare Purewhite Radiance. Through the combination of the exclusive technology Fernblock®  + White Tech Complex, Heliocare Oral PureWhite Radiance controls and blocks the main enzyme that is responsible for melanin production. The blend in White Tech Complex consists of Pomegranate extract, L-Cystine, vitamin C and B3, all clinically proven to promote skin fairness and radiance.  In a recent study conducted in the National Skin Centre, Singapore, 62% improvement in melasma was observed when compared to baseline in just 12 weeks.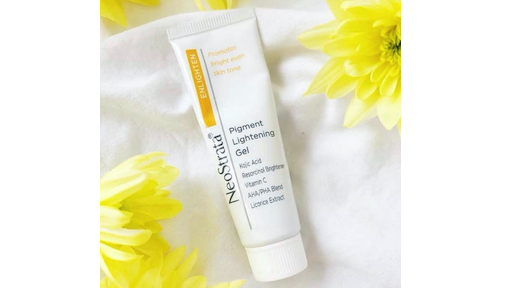 If you want to reduce pigmentation, sun spots and age spots consider adding the Neostrata Enlighten Pigment Lightening Gel to your routine. A high strength gel that significantly reduces skin pigment and targets skin discolourations, it contains a cocktail of unique active brighteners to address a range of issues. Butyl Resorcinol, Kojic Acid and Vitamin C help reduce the appearance of existing pigmentation and discourage new spots from forming. The AHA /PHA blend helps to exfoliate skin and spots, while Licorice Extract enhances brightness. Expect your skin to be left brighter, clearer and smoother!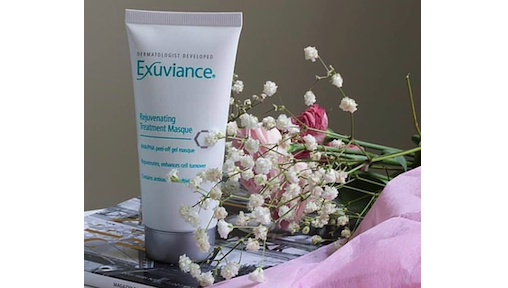 Seeking a night time transformer? Recharge and renew your skin with the Exuviance Evening Restorative Complex, a powerful Polyhydroxy Acid (PHA) Gluconolactone that decreases lines and wrinkles, evens skin tone and improves texture. 
Lactobionic Acid - a potent antioxidant - inhibits wrinkles from forming, plumps and firms the skin, and enhances clarity. 
If you've got sensitive skin, don't worry! This bionic blend of PHAs, along with botanicals and Vitamins A, C and E, delivers full-strength anti-ageing benefits without drying or irritation, even on the most sensitive skin types. 
Evening Restorative Complex is dermatologist developed and gentle enough to be used following Glycolic Acid Peels and Microdermabrasion.
A study by the brand showed 90% of users saw softer, more velvety skin, 85% saw smoother skin and 82% of users experienced increased skin elasticity and improvement in fine lines. Numbers that back efficacy in products - we love!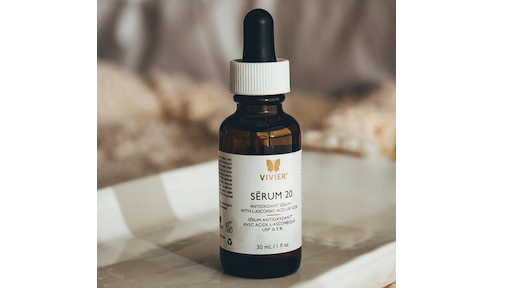 Often called the gold standard of skincare ingredients, Vitamin C is known to diminish dark spots, brighten the skin and boost collagen production. It is also highly unstable, so finding the right product, with effective percentages and the correct packaging is essential.
The  Vivier Serum 20 is an advanced oil-free Vitamin C serum specifically formulated to diminish and prevent the appearance of environmental damage such as fine lines, wrinkles, uneven skin texture and tone. 
It contains 100% pure L-Ascorbic Acid (pharmaceutical grade Vitamin C), the best quality Vitamin C available and the only form of Vitamin C that is absorbed by the body. The patented formulation maximizes the stability of the product, a key factor in differentiating Vivier L-Ascorbic Acid serums from others on the market.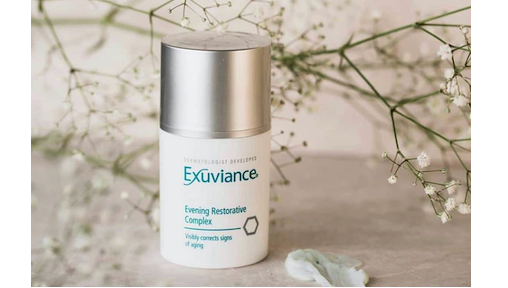 Want an anti-ageing face mask that shows effective results? Revitalize stressed skin while fighting the signs of ageing with the Exuviance Rejuvenating Treatment Masque. This powerful deep cleansing peel-off masque combines a clinically proven blend of concentrated Alpha and Polyhydroxy acids (AHA/PHA) that offer full-strength anti-ageing benefits without irritation. 
Gluconolactone, a potent Polyhydroxy Acid decreases lines and wrinkles by strengthening the skin and building the dermal matrix so skin appears fuller and plumper. This gentle exfoliant and natural antioxidant also improves the skin's clarity, luminosity and refines pore size, leaving skin truly refreshed and rejuvenated. 
Developed by dermatologists, this mask contains Mandelic Acid (AHA) that helps to visibly reduce wrinkled areas, while Vitamins A, C, E and a Pro Vitamin B Complex provide superior moisturization.
Don't miss the 11.11 Dermaskinshop Promo. Save up to 40% storewide and get an additional $11 off with a minimum spend of $110 (use code: DOUBLE11DEAL). You'll also get a free gift worth $257. Promo valid from 9-16 Nov 2020.