As an insider and professional in the beauty industry, Shradha is the go-to expert when it comes to all things makeup. She has a diverse portfolio having worked in all fields including editorial and fashion shoots, TV, news, media, films, and even working with celebrities and brides.
Currently based in Singapore, Shradha has also travelled around the world for overseas shoots and destination weddings, in her role as a professional makeup artist. She has worked on different skin types, textures and undertones. As such, she has a deep understanding of how to create a flawless face canvas. Her makeup style? Clean base with a focus on the eyes. In fact, the smokey eye look is her signature!
This professional makeup artist in Singapore now adds another feather to her cap — an author. Dare we say, Shradha is the first makeup artist in Singapore to publish her own book on makeup featuring self-photographed portraits!
Her passion for teaching has led her to share simple, practical time-saving makeup tips and tricks in her newly launched book titled Makeup. Portraits. Stories. Shradha truly believes that there are no rules for makeup. She urges us to try and experiment with various makeup styles. Just one piece of advice — starting with less is a good idea and then build up to intensify the look.
Shradha is all about classy makeup. In fact, she only recommends beauty products that she has tried and tested herself, having invested in all sorts of brands ranging from drugstore products to high-end luxury brands. Also a believer in constant learning and upgrading her skills, Shradha checks out all the latest makeup techniques and tools such as the wireless airbrush system.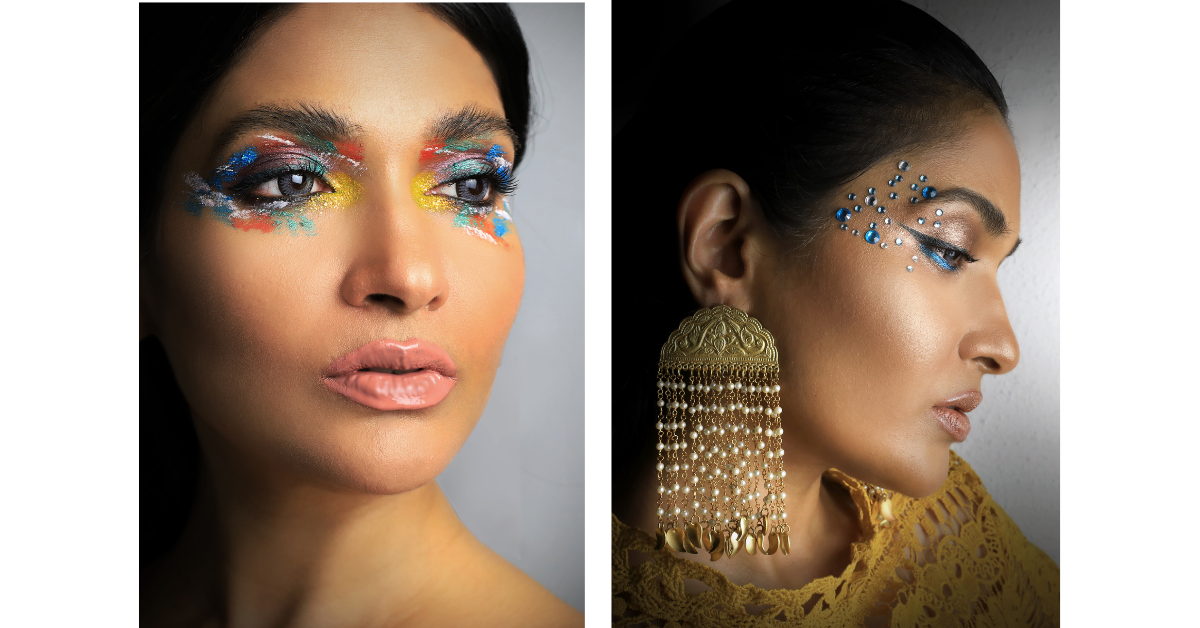 Vanilla Luxury: What made you decide to write your book Makeup. Portraits. Stories. during the pandemic?
Shradha Agarwal: With so many years of experience working in the beauty industry as a professional artist, I wanted to share the knowledge I've gained. Along the way, I've picked up many makeup tips and tricks which are practical and easy for anyone to implement whether you're a makeup artist or not.
This book is also a result of my love and passion for art and creativity. During the Covid-19 restrictions, I had time on my hands to pick up the skill of self-photography and create various makeup looks. The book features many of these prominent photos, giving my skill meaning and purpose.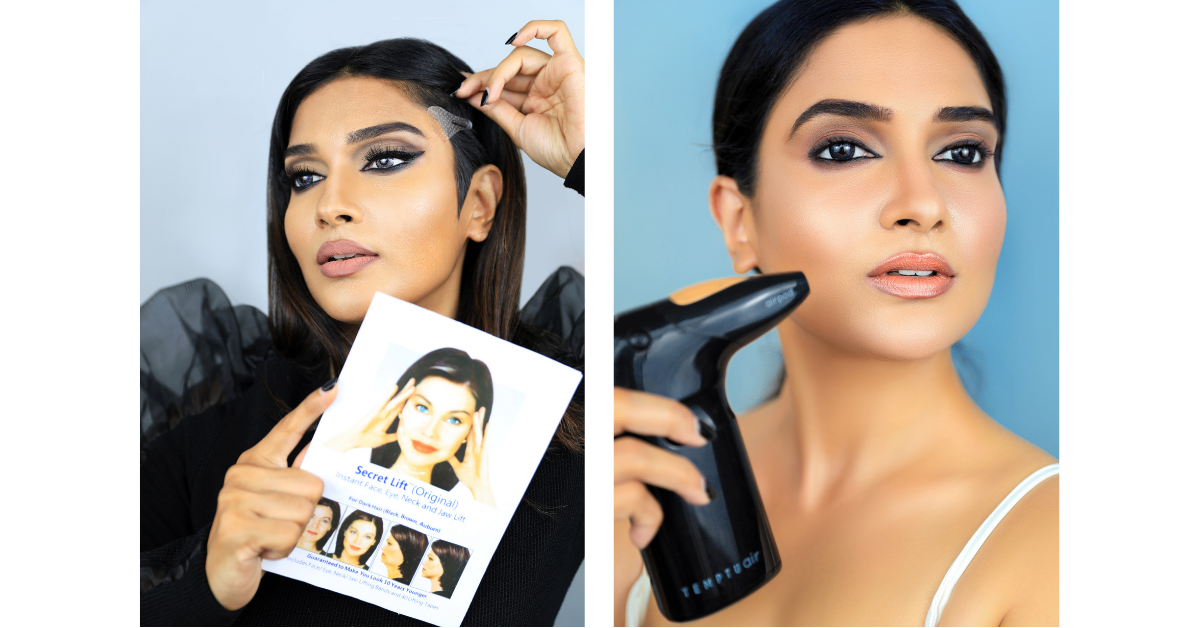 Vanilla Luxury: What's a new makeup trend that you think makeup artists can incorporate into their work such as bridal makeup?
Shradha Agarwal: Instead of just using pencils to fill in the brows, soap brows is a feathering technique that uses a soaped spoolie to brush the brows in place. This can be followed with mascara on the brows to give a fuller and more natural effect.
Another technique worth trying is draping whereby a blush is used for contouring the face instead of a dark contour. This enhances the angles of the face more prominently for fairer skin individuals.
Here's a hack — facelift tapes! These nearly invisible adhesive tapes can be used to lift the face and create a more arched eyebrow or used to give a tauter look in areas such as the temples, cheeks and neck. Just make sure to buff in some foundation to create a more seamless look.
For oily skin, lightly dusting a finely milled loose powder before applying the base will help in controlling sebum production. Also, only use foundation and concealers where needed. If a bride has naturally beautiful skin, there is no need to cover the whole face with unnecessary products; simply hydrate and prep the skin, correct and spot conceal. This will ensure a very natural looking base for the rest of the makeup.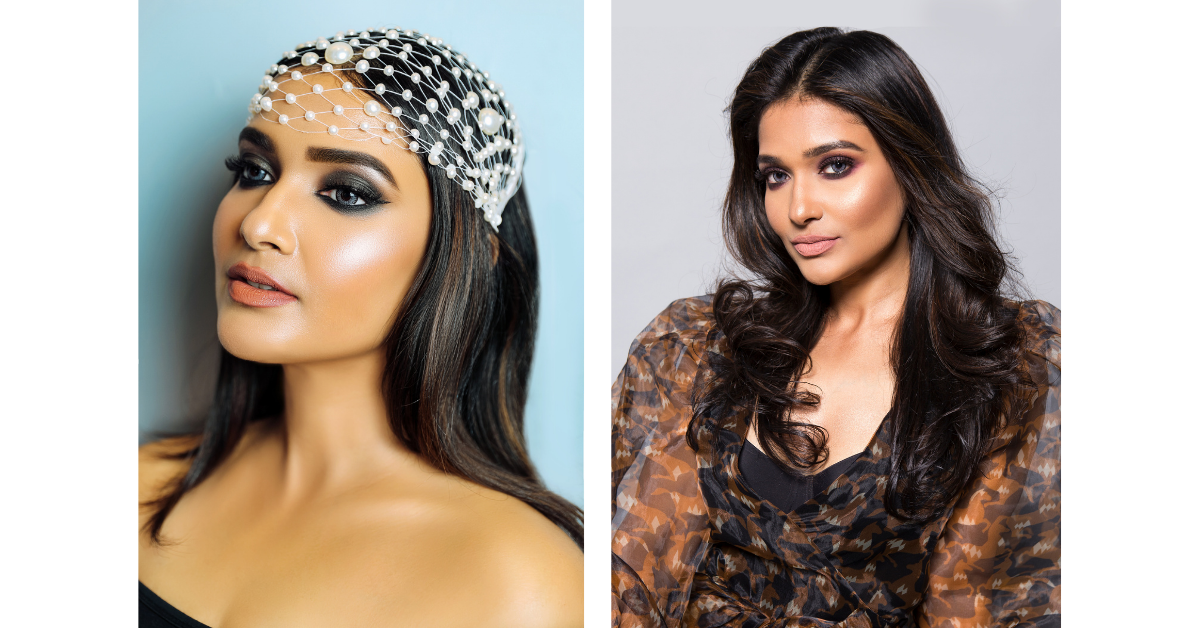 Vanilla Luxury: Tell us more about how the smokey eye became your signature look.
Shradha Agarwal: I have deep-set eyes and the smokey eye look was the most appealing way to accentuate my eye shape. It's also the makeup look I feel most confident in because eye makeup speaks for itself. It's become my all-time favourite look and it barely takes me 10 minutes to create a full-on smokey eye.
During the day, I use earthy eye shades of brown for a soft smokey eye and for evenings, I intensify the look with a deeper shade of brown or black. Sometimes, I add some glitter to amp up the look!
The key to eye makeup is to start with less and then build up. The easiest way to achieve the perfect smokey eye look is to swipe a cream stick shadow on the eyelids and then blend, blend, blend!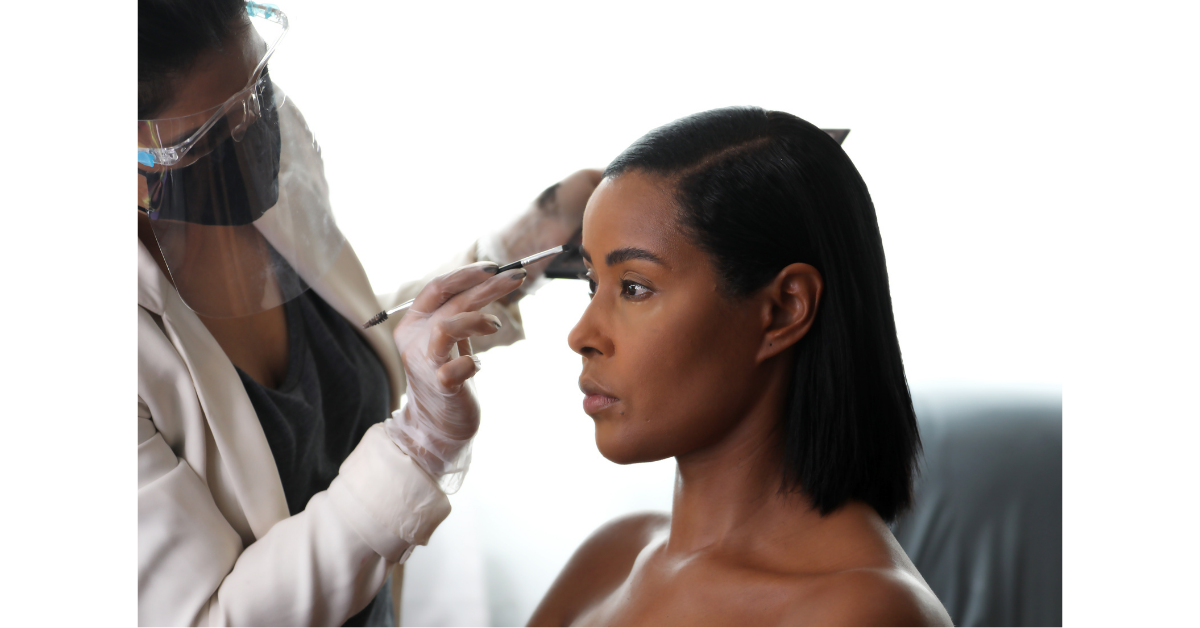 Vanilla Luxury: What's the one makeup rule you swear by?
Shradha Agarwal: Dusting off excess product on makeup brushes, be it foundation, concealer or eyeshadow and powders. Adding on is easy but taking off extra product is troublesome.
Vanilla Luxury: In your book Makeup. Portraits. Stories., you mentioned how skincare is very important. Tell us the steps to achieving good skin.
Shradha Agarwal: Firstly, identify your skin type so that you know which skincare products to use and which to avoid. Secondly, create a daily skincare routine that is simple so that you can stick to it!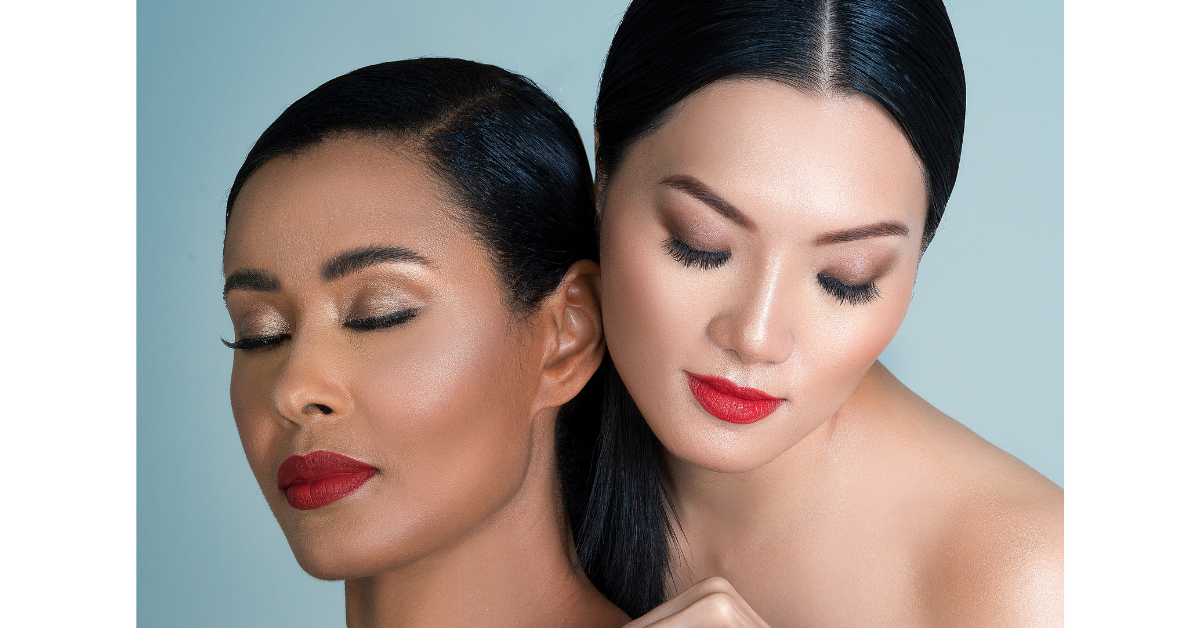 Vanilla Luxury: Another makeup tip in your book Makeup. Portrait.Stories. is how to choose the perfect shade of red lipstick for one's skin tone. Tell us more!
Shradha Agarwal: The key to selecting the perfect shade of red lipstick is to understand your skin's undertone and lipstick's undertone, and how they work together. Lipsticks with orange-red undertones work well with people who have fairer and yellow complexions.
The range of lipsticks with cool blue undertones is best suited for people with neutral undertone skin. Finally, those with a darker complexion can opt for lipsticks with deeper brown and peach shades as well as metallics and bright fuschia if you're going for a bold lip.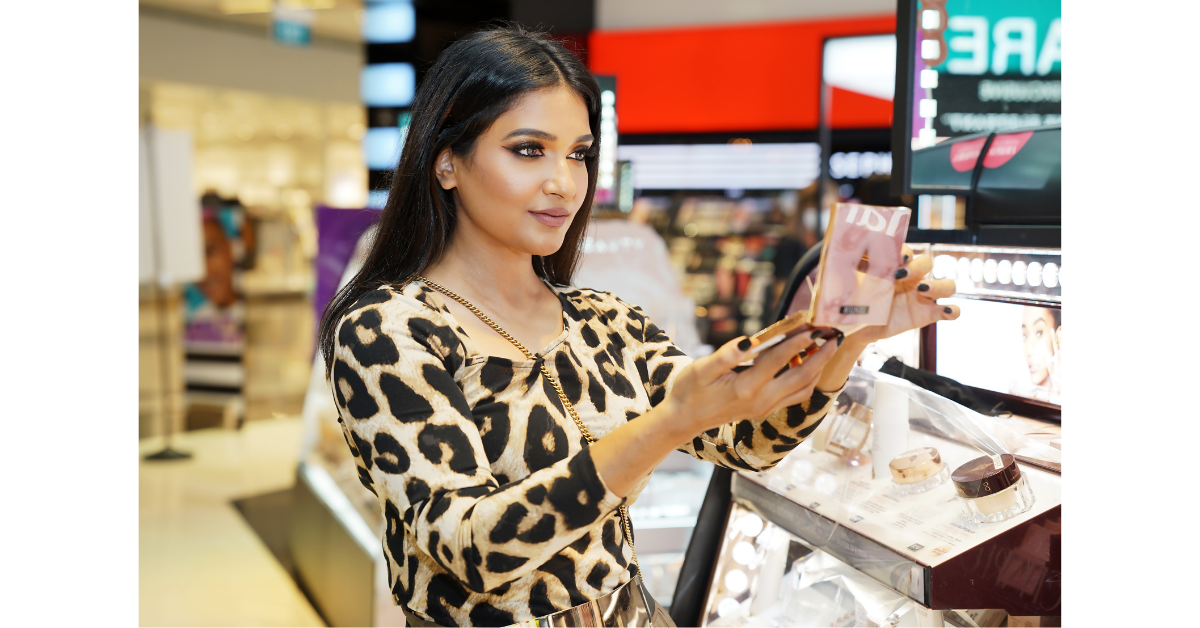 Vanilla Luxury: You buy a lot of your makeup from Sephora. Which brands do you love and why?
Shradha Agarwal: Sephora is my happy place! My all-time favourite makeup brands are  Make Up Forever, Tom Ford, Dior, and Charlotte Tilbury.
Make Up For Ever is my go-to brand for HD skin formula. It's especially great for TV, news, and photoshoot makeup as it gets you camera-ready! However, HD skin is popular and used by all.
Tom Ford has the most luxurious packaging. The buttery textures and colour payouts are amazing too. Some might find it overpriced but I'd say it's worth the hype.
Dior's Backstage Collection is extremely attractive with a wide range of foundation shades from cool to cool rose and neutral to warm olives. The brand has got the undertones right and the products give a very natural finish.
Charlotte Tilbury is all about that Hollywood glam. It's also a very versatile brand. The Hollywood Flawless Filter foundation is such an iconic product to add that "natural glow from within" look. The Airbrush Flawless Finish Powder is also a staple in any makeup artist's kit.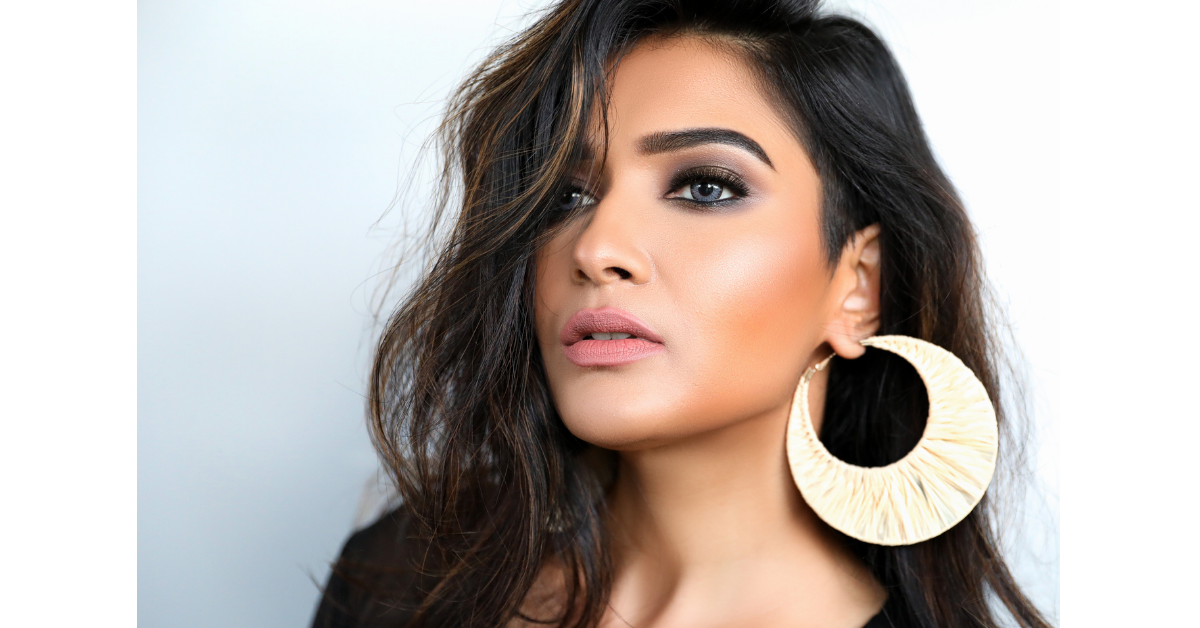 Vanilla Luxury: What are some makeup tips found in your book Makeup.Portraits.Stories.?
Shradha Agarwal: To reduce puffiness around the eyes, reach for an ice cube and gently rub it around the eyes before starting your makeup. This will help soothe your skin and help to constrict vessels, thus greatly reducing puffiness.
Another tip is how to make your lipstick last longer. The secret is simply to add a second coat after you have lightly dabbed the first coat of lipstick! Once your second coat is complete, add a dab of powder to the lips light-handedly.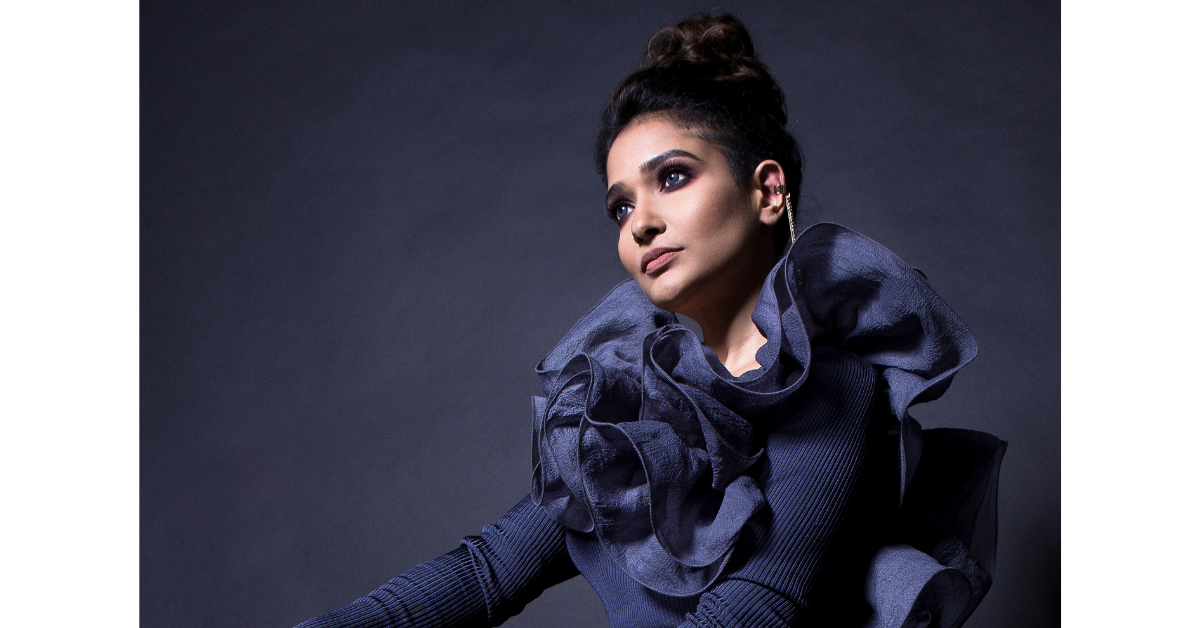 Vanilla Luxury: What are some common mistakes made during applying makeup and how can one easily rectify them?
Shradha Agarwal: One of the most common mistakes is applying makeup under the wrong lighting. Any cast of shadow or extra brightness will change the actual colour tone and hue of the product so make sure to apply makeup under natural daylight.
Another common mistake is choosing the wrong foundation shade. To avoid doing so, swatch the shade on the jawline and blend it on the face and neck.
Have you ever had excess eyeshadow fall in the wrong place and had to wipe it off, ruining your makeup base? To prevent this from happening, apply some loose powder under the eyes before starting on your eye makeup. If any excess eyeshadow falls off, you can easily dust it away without ruining the base.
Applying eyeliner directly on oily skin may lead to smudging. The solution is to apply eyeshadow first, then line your eyes followed by eyeshadow again at the end.
Lastly, do not use highlighters on acne-prone skin as it will just get accentuated.
For more anecdotes from Shradha's journey, and useful makeup tips and tricks, pick up a copy of Makeup. Portraits. Stories (S$47) online.