Women have been coming together since 1908 and International Women's Day has always been a time to reflect on progress made, to call for a change and to celebrate acts of courage and determination by ordinary women who have played an extraditionary role in their communities.
Recognising that we cannot change the world on our own hence together as a trio, three women Entrepreneurs Shireena Mancharan Founder of House of Sheens, Jyoti Singh Founder of Jo Kilda,  and Gursheel Dhillon Founder of Vanilla Luxury have come together to recognise women who have inspired them.
Sharanjit Leyl, Singaporean Producer and Presenter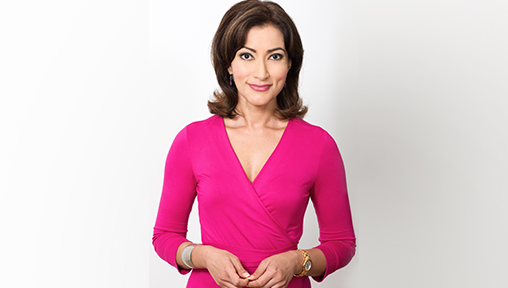 About Sharanjit: Sharanjit Leyl is a Singaporean producer and presenter for BBC World News. She regularly anchors Asia Business Report and Newsday from the BBC's Singapore studio. She is also a reporter and producer on these shows along with World Business Report.
Women who inspire Sharanjit?  Marie Curie, the first woman winner of the Nobel prize in 1903 – she won twice, first Physics and then Chemistry in 1913 and then daughter won in the 30s.
Why Gursheel is inspired by her? Her effortless intelligence and confidence. It is a real gift to be so sharp and on point that quickly. And of course, i'll never forget the BBC interview i saw of Sharanjit greeting Canadian Defence Minister Harjit Sajjan "Sat Sri Akal" as she explained the Sikh greeting to the world.
Anjali Mehta, Yoga Instructor and Therapist (at 16!)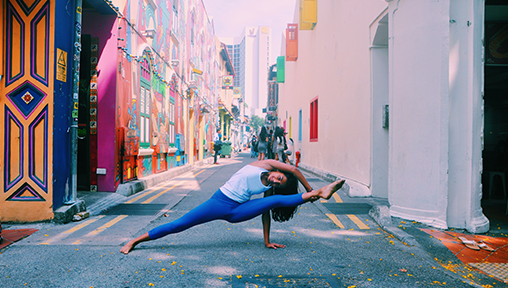 About Anjali: A dreamer, a doer, a thinker, Anjali has spent 16 years on Earth spreading nothing but good vibes. She is a certified Yoga Instructor and Yoga Therapist. Anjali started learning Yoga at the age of 11 and has been teaching since she was 14! She is certified to teach adults and kids Ashtanga, Hatha and Vinyasa Yoga and yes she does still go to school.
Women who inspire Anjali? I would have to say, my mother because I owe her whatever and whoever I am today. My mother was the one who drove me to all my classes and I am only a yoga instructor today because of her. I would also say Kino McGregor, she is a very famous yogi and is amazing! I've never met her in person but I watch her Youtube videos and follow her on Instagram, I've learnt, from her, that you should always be happy where you are and with who you are. She inspires me to always go further and get better at yoga.
Why Shireena is inspired by her? I am inspired by Anjali, because of her sheer power to be authentic at just 16. In the age where social media dominates, peer pressure and superficial temptations, this young girl stands out. She is a reminder of how you can be cool and true to yourself. She is an inspiration for many young adults and it's easy to see how she will have a bright future ahead of her.
Angelique Nicolette Teo, TV Personality & Celebrity Host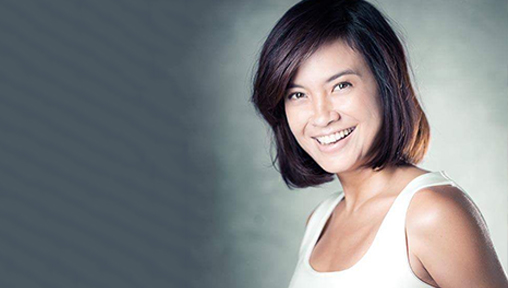 About Angelique: Angelique's television career spans over two decades and has fronted programs for HBO Asia, Channel NewsAsia, LI (Life-Inspired) TV, Channel 5, Premier 12, Cinemax and the Singapore Formula 1. As a live-event host, she's been associated with luxury names and celebrities like Jackie Chan, Rick Ashley, Hugo Boss and Tag Heuer, to name a few. Off stage, Angelique's experience includes having produced and presented her own daily evening drive show on Lush 99.5.
Women who inspire Angelique: I'm inspired by women every day! A zest for life, a positive attitude and humility and heart attract me. But if I had to pick just two iconic figures, they would have to be Audrey Hepburn and Coco Chanel. Audrey's lifelong dedication as UNICEF's Goodwill Ambassador was both authentic and inspiring; taking her role as Hollywood's IT girl and using that to spread awareness of impoverished children set such a powerful example. As for Coco, she rose above her misfortunes as a child to become a revolutionary in women's fashion and freedom; empowering the female generation to "throw off the shackles" and express their personality through fashion and equality. She proved that one's beginning never determines their end.
Why is Gursheel Inspired by Angelique: I have seen and heard of Angelique while growing up as she always stood out as an eloquent and elegant lady. She's not only just a TV Personality, Celebrity Host but also a Luxury Travel Writer. I was most inspired by her genuine words of encouragement when we were both in Finolhu Maldives. Love her positive vibes and attitude. Follow her @angeliqueteo on Instagram or visit her at www.angeliqueteo.com.
Arassi Maria Rajkumar, 23 years old with no limitations

About Arissa: I was born in Singapore like my father and my mother is from Belgium. I speak English and very little Tamil and Flemish. I went to three different schools until I was 20 years old.  I love to dance and I have been selected to perform in the BOLD festival in Canberra, Australia next week with the Down Syndrome Association (SG) Fusion Dance Ensemble. I also love drama and have been a member of the DSA Drama group for a long time. We are preparing a play "Nonsense" which we will present during the M1 Peer Pleasure Festival in August. When I completed school, I first started working in a laundry company as an intern. My second internship was in APC Distributors, after which I was employed full time. My second full time job was in Quantium Solutions. In both jobs, I was a logistics assistant tasked with sorting, labeling and packing. I keep myself busy with healthy lifestyle activities. I go to the gym in KKH twice a week and I go to the park and fitness corner near our home every morning. I have an interview next week for a new job in Luxasia Pte Ltd for an admin assistant position in the CRM department. I am very excited.I met Jyoti at a common family friends gathering, we immediately clicked and became friends.
Women who inspire Arassi: My mother, my younger sister Rajali Maria whom I look up to and currently miss very much because she is studying overseas in Belgium and Janice O'Connor.
Why is Jyoti Inspired by Arassi:I met Arassi 2 years ago at a Chinese New Year dinner introduced by Janice & Terry O'Connor. I set there with Arassi and spoke many random things including her love for food, fancy dresses, modeling & Bollywood movies. Her favorite actor is Salman khan so there we had a few things in common. Like Andrea, Arrasi also has zest for life and a constant smile on her face. Arassi love cuddles and so do I. Some people might look at Arrasi and her limitations but to me, Arassi has no limitations. She enjoys and does everything that I can. Her beautiful smile gives me ray of light. Love Arassi to moon & back.
Andrea Decruz, Singaporean Actress and Entrepreneur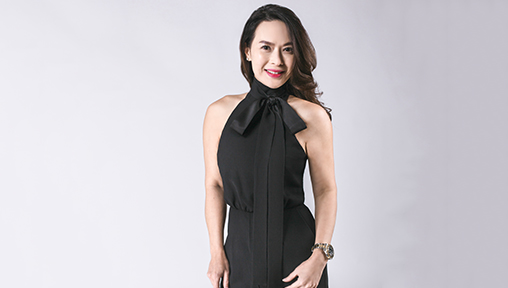 About Andrea: De Cruz was a clinical psychologist before going into showbiz. Although not from a Chinese-speaking background, she is effectively bilingual and has featured on both Channel 5 and 8 as host and actress. Director of CINQ Salon for past 13 years, she was also one of the 5 #Galbosses behind the first ALL women symposium - Galboss Asia.  In her own time, she has sat on the Board of the Make A Wish Foundation chairing the fundraising committee, and most recently sits on a sub committee for Food from the Heart.
Women who inspire Andrea? Mother Teresa for devoting her life to the service of the poor and dispossessed by selflessly caring for thousands of sick and dying people.
Malala Yousafzai who is a brave young woman who defied threats of the Taliban to campaign for the right to education despite being shot in the head and thankfully surviving it! She emerged even bigger and louder to become a global advocate for women's rights, especially the right to education.
Why Jyoti is inspired by her? I met Andrea Decruz in Jo Kilda Boutique not long after it was opened. Since that day Andrea has encouraged and motivated to keep doing I have been doing. Her down to earth nature & keep going on with life with a very positive mindset no matter what happens next. Andrea's word to me has always been, "never give up". Thank you Andrea for being a beautiful friend.
Dr. Katrina Gallagher, Doctor of Chiropractic (DC), Master of Science Applied Clinical Nutrition (MSACN)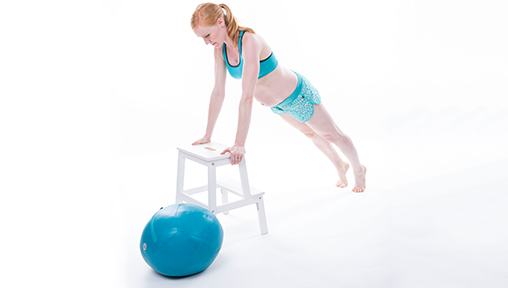 About Dr. Katrina: Having moved from the US to Singapore 5 years ago with her husband, Cory, to experience other cultures while running a wellness practice, where the focus is on empowering families to make informed choices about their health. She is the Clinical Nutritionist for Joice of Cooking, a webapp designed to bring an instant answer to ''What's for Dinner?' online by matching people's time, ingredient preferences and desired nutritional benefits with 50,000+ nutritionist-analysed and sustainability-rated recipes.
Women who inspire Dr Katrina? What a loaded question! I meet women everyday who inspire me, in both big and small ways.  I don't think I have ever met a woman that didn't make me think, Wow how cool! I'd love to be a bit more.  Aside from Gursheel and Shireena (you both are very inspirational!), women off the top of my head are Dr. Toni Bark, Oprah Winfrey, Kelly Randall Sia, and Michelle Stehle.
Why Shireena is inspired by her? Dr. Katrina is a huge inspiration to me and represents the ideal House of Sheens' woman. Not only is she gorgeous both inside and out, but she is also a doctor and mother. Her ability to be authentic and true to her values is what sets her apart for most women.
Both House of Sheens and Jo Kilda will be at Boutique Fairs from 10th - 11th March. And for ladies who will be at Crib's Summit on 11th - 12th March 2017, do visit Jo Kilda.