During this stay-at-home period, we've been sending care packages to our loved ones all in the name of showing that we care even if we have to practise social distancing. Why should our furry little friends miss out on all the fun? Pamper your beloved pet companions with lots of pet treats.
Check out our list of online pet stores in Singapore that offer everything from pet food and wellness products to premium accessories and pet toys.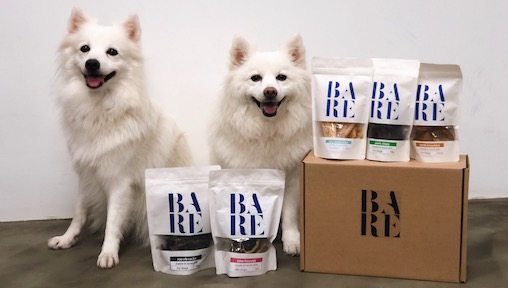 At Good Dog People, it's always dogs, people and the planet first. Stocking only high-quality pet products, you can rest assured that what you are buying is good for your pet and has been ethically produced.
Your dog will love BARE pet food and treats that come in  30 different flavours made with 100% natural ingredients and air-dried naturally for your pet to reap the maximum nutritional benefits from the bare essentials.
Besides pet food supplies what else can you find at Good Dog People? Protect your pets from insects with washable Insect Shield bandanas; provide a padded play area for your pets with Triluc antislip Place n' Peel Tile Mats; spruce up your pet's style with Burt's Bees gentle pet grooming products; entertain your pets with Barkshop toys that come in so many fun shapes and sizes, as well as Barkshop costumes for your dog's next birthday party; and so much more.
Use the code '10FORGOOD' for SGD 10 OFF your first order (min. spending of SGD 99).
Email hello@gooddogpeople.com or call (+65) 3129 2266 for enquiries.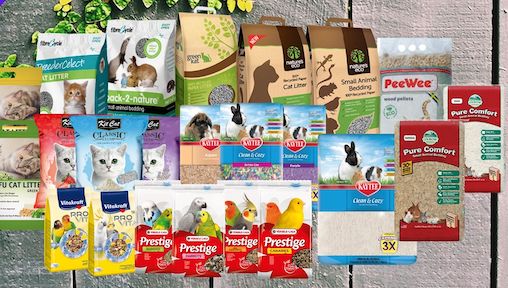 As pet owners themselves, the people at JEPetz believes in providing the best for our pet companions. Searching for the best products available in the market for pet owners, this online pet store offers a great variety of choices in multiple categories. Not only do you get value-for-money bundles, but you also enjoy free delivery with a minimum spend of SGD 70.
Ever ready to provide customers with their expert advice, JEPetz is especially knowledgeable in the area of cat litters and small animal beddings. Wood litter, clumping litter, recycled paper litter - you name it, they've got it. You'll also find small animal beddings suitable for rabbits, guinea pigs and hamsters, Made with various comfortable materials such as natural cotton and eco-friendly wood shavings. 
Do you own parrots, parakeets, canaries or any other bird? JEPetz has a well-stocked product-range of common bird supplies such as birdseed, supplements and treats like premium insect patee and kracker sticks.
Email sales@jepetz.com.sg or WhatsApp/call (+65) 9862 1919 for enquiries.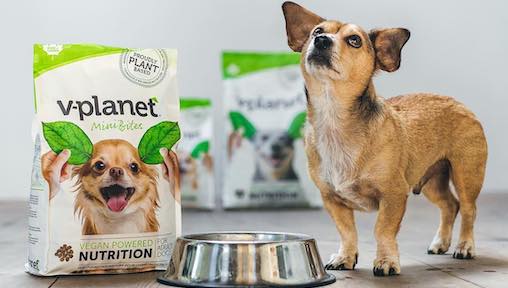 Bubbly Petz follows the philosophy that all animals deserve love and compassion and animal exploitation for business profit is a big no-no. You'll find that everything offered on their online pet store are eco-ethical products that are cruelty-free, plant-based and as environmentally-friendly as possible.
Bubbly Petz has curated brands that offer safe, natural, organic and vegan choices that enhance the wellbeing of our pets and so shopping kinder for your pets has never been easier! The online pet store only carries products that contain minimal to no harsh chemicals and vegetarian and vegan pet food that are hypoallergenic, complete and well-balanced. 
What can you find? The Paws collection created in Bali showcases handmade pet accessories such as bandanas, the proceeds of which are donated directly to rescue, rehabilitate and rehome dogs in need. 4-Legger range of USDA Certified Organic dog shampoos, conditioners, dog deodorizing sprays and more. Packing 24% of protein, veterinarian-approved v-dog 100% plant-based formula is loaded with superfoods and the perfect balance of essential amino acids, vitamins, minerals your dog needs to thrive.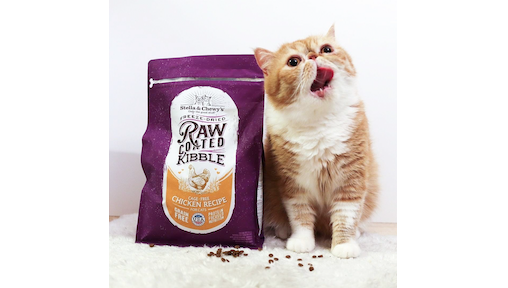 Starting out as a humble push-cart, DoggyFriend now has an online pet store in Singapore that works with all the best pet food brands in the world. Don't be fooled by their name, the pet store doesn't only have dog treats; it has more than 7,000 products for man's best friends including cats, small animals and fish.
You'll find speciality items like treats and toys, cat scratch furniture, shampoos and grooming accessories; as well as pet health products which include multi-vitamins and supplements for all aspects of your furry friend's health and well-being from teeth to tail. Sniff around and you'll find what you're after!
Stella & Chewy's Cat Food is 98% meat, nutrient-rich organs, and bone, all of which serve to meet those vital feline needs, without grains, fillers, or added chemicals like hormones or antibiotics. Stella & Chewy's Solutions to help improve Hip and Joint, Immune, and Skin & Coat for your furkids. Wellness dog food offers natural nutrition with no unhealthy additives including different formulas for dogs with specific dietary requirements, like puppies, seniors, and large or small breeds. Bayu Poo Bags are all 100% handmade and meticulously crafted from design to finished product inspection in Korea.