Comfort or style? How many times have we ladies had to face this conundrum, especially when buying shoes. It's either comfortable flats or stylish high heels. Christian Louboutin famously once said, "High heels are pleasure with pain". Go down the high-end luxury line and you'll find lots of gorgeous designer brands but they come with a hefty price tag. The struggle is real.
What if you found high heels that combined comfort, style and affordable luxury all in one? Having faced the same issues as women who love high heels, sisters Clara and Michelle Han co-founded Oleah Handcrafted.
Launched just late last year, Oleah Handcrafted shoes are designed in Singapore and made in Spain. Inspired by the modern woman and the multiple roles she has to fulfil, Oleah Handcrafted understands her need for shoes that are both beautiful and a delight to walk in. The shoes celebrate femininity, and as a woman designing for women, Clara added elements to ensure that the shoes flatter and elongate the wearer's calves.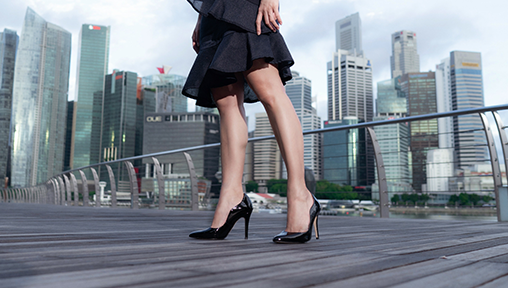 Working in the financial services industry, Clara loved the feeling of confidence and the instant style upgrade that high heels brought to her outfit. But her job required her to run to meetings and be up and about on her feet. She loved well-made luxury shoes but not the price tag that came with it. Hence, fed up that she was unable to find well-made, stylish and comfortable shoes, she ventured out to create her own.
From there, Clara flew to Europe to source for partners. She initially faced a lot of rejection from the veterans in the industry who were not interested in even talking to an unknown from Asia. Eventually, Clara 's persistence paid off and she managed to find trusted and experienced partners whom they now work with.
After coming up with the idea to launch Oleah Handcrafted, Clara roped in her elder sister, Michelle, who had years of professional experience in retail and online marketing. Having had no prior experience in the fashion industry, Michelle took up the challenge and happily joined hands with Clara to venture into the business of shoemaking.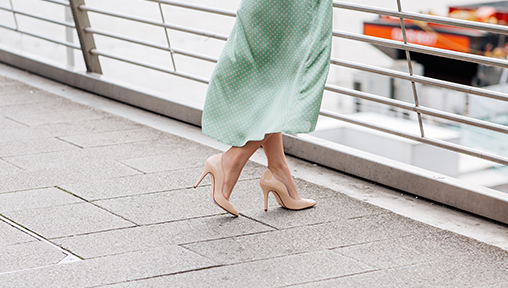 The next challenge the sisters faced was designing the shoes. They had to look good, be made from quality material, and most importantly, fit well. The sisters found that a lot of women, especially those with broader feet, have been wearing shoes of the wrong size because most international brands have a narrower cut. Hence, these ladies compensate by wearing a size too large for them. The long term wearing of ill-fitting shoes makes them prone to blisters and other common feet problems.
At the beginning of their journey, this ordeal seemed very difficult to overcome as initial prototypes were not acceptable. Clara consulted with experts in the field of feet health and poured hours into research and prototyping with the factories before she finally found a design she was happy with. Oleah Handcrafted shoes have been built to have a broader toe box that is more comfortable and prevents pinching.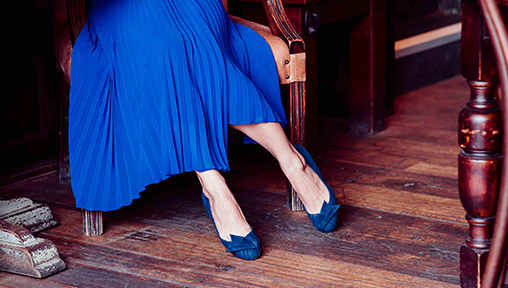 So, what else makes Oleah Handcrafted shoes so special? Every shoe is fitted with an extra thick plush memory foam insole for extra comfort under the balls of the feet and heel.  As is the practice of luxury brands around the world, only kid leather is used for the shoe lining, which is soft, malleable, extremely comfortable and very durable. Fine grade leather sourced from Italy and Spain is used for the outer layer of the shoe, which is breathable and over time conforms to the shape of the wearer's feet. So the more the shoes are worn, the more comfortable they become.

Clara took 2 years to launch Oleah Handcrafted and returned to the industry full-time again after just a year. While she is the creative director and driving force in the business, Michelle assists with the marketing and communication aspects of the brand. She is currently also working full-time and is a mother to two young children. The sisters are now focusing on increasing awareness of the brand and educating women on the importance of well-fitting shoes.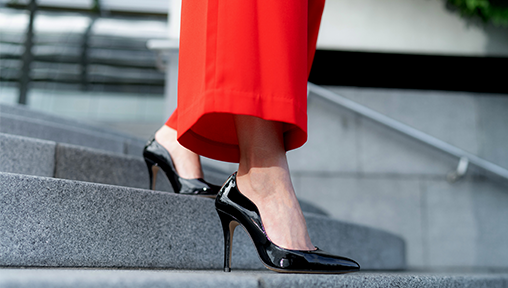 Oleah Handcrafted premium footwear retails at SGD295 - 368. They are available online at www.oleah.co and in-store at Millenia Walk #01-28/29, Superlative.co. till the end of May. They will also be participating in the upcoming Boutiques Fairs Singapore from 28-31 March 2019 at the F1 Pit Building.