lifestyle
National Day Spotlight on Local Singaporean Brands That We Love
Published Date
: 31 Jul 2023 14:54

Here's a peek at our favourite local brands that have carved a niche for themselves and are proudly Singaporean
Happy Birthday, Singapore! 
While most of us have spent our entire lives in this beautiful city we call home, not many know of brands that are proud to be crowned local. Today, we take you through brands both new and old, that have carved a niche for themselves and are proudly Singaporean!
From fashion to skincare brands, #SupportLocal as we shine the light on some of our favourite homegrown local Singaporean brands. There's no better time to start shopping local.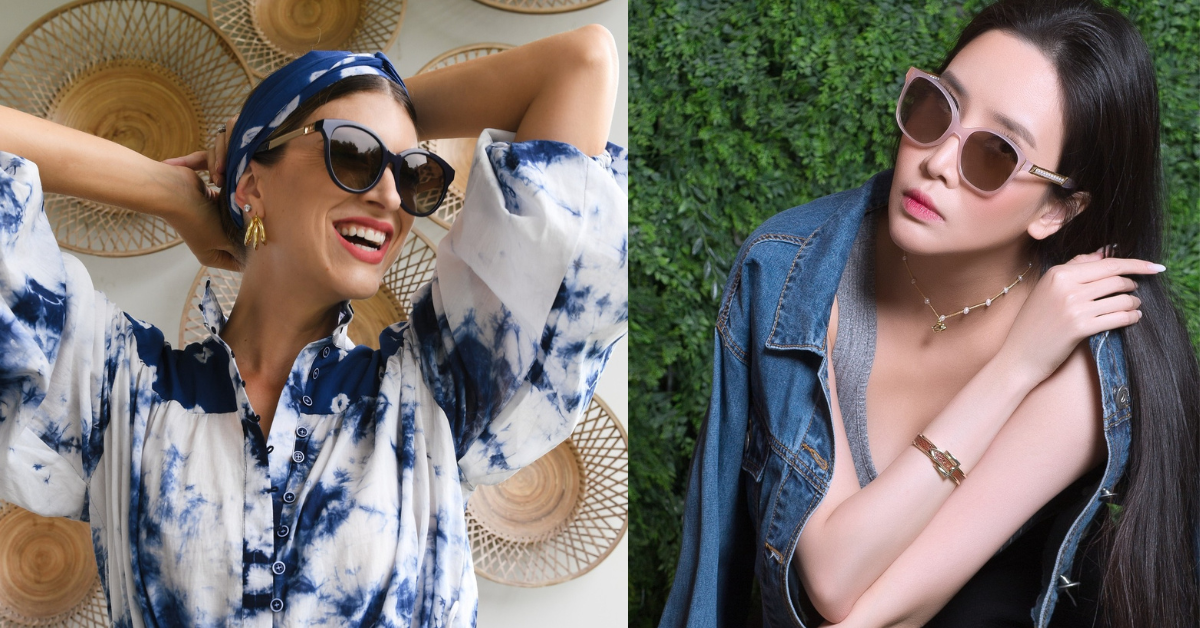 Say hello to Lenicc Eyewear, Singapore's leading eyewear brand where impeccable quality meets your individual style. Locally born from a family with a medical and educational background, advocating for health tips and leading a healthy lifestyle runs in their blood. 
It all started with the quest for better eye care. As a family, the brand's Founders faced several challenges in finding the right sunglass frame and lenses. This led to the birth of Lenicc Eyewear, a sunglass brand that is designed along with eye doctors and experts to give the best protection and fit possible - for you. Founder, Grace started the brand with a simple idea – to make customisation of quality eyewear that came with a perfect fit. 
Today, Lenicc Eyewear is the amalgamation of Science and Fashion, handcrafted with a specially designed raised fit.
Grace created a website customisation mechanism that provides each woman with a dream - where she can create her own pair from scratch! In 3 simple steps, you can choose arms, frames and the lens to design a statement piece that is uniquely you. 
But that's not all! While providing stylish eye protection to customers, Lenicc Eyewear gives back to the less privileged in rural villages of developing countries. With every 3 pairs of sunglasses sold, the gift of sight is restored to 1 needy patient through The Vision Mission's cataract surgery programme. 
Stylish, designed for you and making a difference where you can - what's not to love?
Proudly made in Singapore with top-grade ingredients - the homegrown artisanal brand Lumiscense is all about luxury candles that bring joy to the senses!
Their range of high-quality pure soy candles is elegantly simple and created to build that lasting impression. These are formulated without any dyes, phthalates, parabens or paraffin and are not tested on animals.
Lumiscense comes from the combination of the words Lumi + Scent + Sense. And the name resonates in the experience you get from its products! So, each time you light their candles, the gentle illumination slowly melts all your stress away, and the sophisticated scents lead to the feeling of overall wellness.
Lumiscense uses pure soy wax used that is FDA-approved and their premium fragrance oils adhere to IFRA and RIFM standards for safety and purity.
What's more, they have a range of scents to suit any occasion. These are sold in elegant apothecary jars in small and large sizes and even travel-friendly tins for you to carry along no matter where you go!
Available at www.lumiscense.com, other stockists and Kyla Studio (By Kollidea & Lumiscense) @ 231 Bain Street, #01-73, Bras Basah Complex, Singapore 180231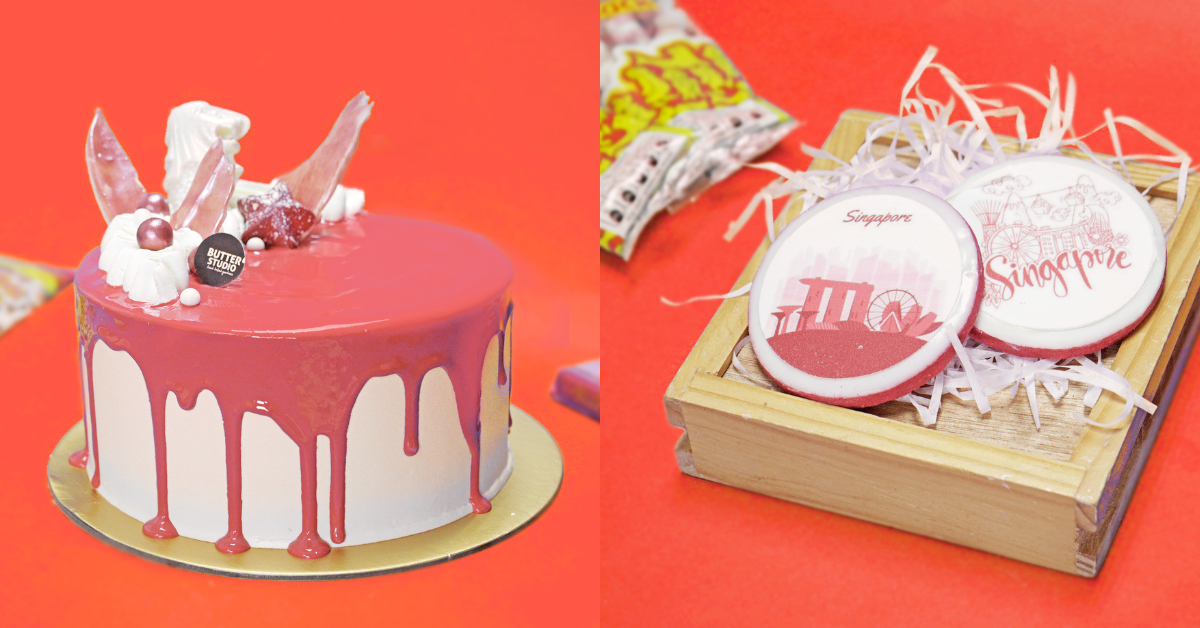 Honouring the tradition of artisanal handmade sweetness, Butter Studio is a local bakery that introduces a playful spin on home-style bakes that are close to us. From burnt cheesecakes to cupcakes and celebration cakes, Butter Studio is an all-in-one bakery. They even have gelatos and tarts. 
Embrace the spirit of the nation with their signature Red Velvet cake, given a playful twist with luscious Teh-Tarik filling and adorned with intricate handmade edible Merlion, chocolate shards, and sprinkles. For a delightful medley of flavours, indulge in the "This is Home Box," featuring tantalizing treats like Ondeh Lamington, Teh-Tarik Choux, Iced Kacang Dome, and Chicken Floss Scone, each reflecting the essence of local delicacies. 
The SG58 National Day Cupcakes, available in irresistible flavours like Milo Dinosaur, SG Red Velvet, and National Day Vanilla, are crowned with gorgeous handcrafted National Day decorations. These scrumptious pastries are a fantastic way to honour Singapore's birthday and savour the unique flavours that make this nation so special.
Savour these handcrafted goodies with your loved ones and create sweet memories while celebrating what makes us truly Singapore! 
Butter Studio.  For corporate orders, kindly email to [email protected] / [email protected].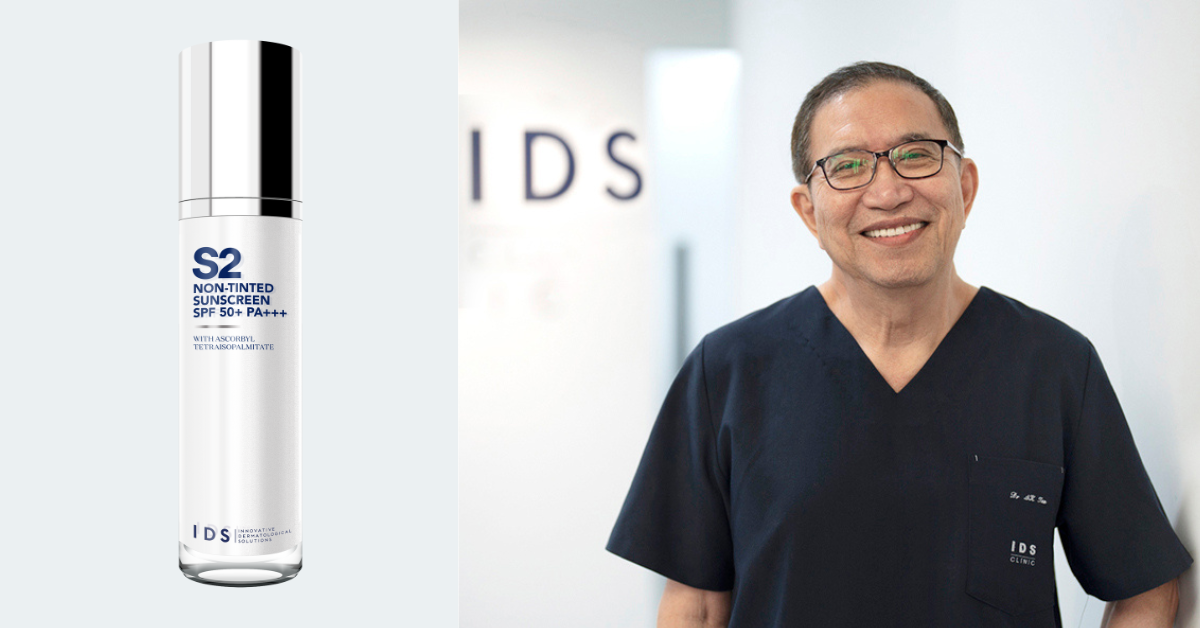 We take pride in highlighting a local skincare brand that embodies the spirit of innovation and excellence – IDS Innovative Dermatological Solutions. Driven by a passion for delivering breakthrough solutions, IDS has redefined the standards of beauty with its highly efficacious product range. IDS empowers women to embrace their natural beauty, encouraging them to feel confident and radiant in their own skin. 
Founded by Dr. SK Tan, an esteemed expert with over 20 years of experience in the aesthetics industry, IDS addresses a wide range of complexion issues, from acne and blemishes to pigmentation disorders and ageing concerns.
IDS Skincare has once again raised the bar with its latest innovation - the revamped S2 Non-Tinted Sunscreen SPF 50. This ultimate protection for your skin offers more than just defence against harmful UV rays; it also incorporates a patented Zinc Oxide technology that enhances antioxidant and anti-pollution properties, effectively reducing the formation of free radicals and ROS on the skin. The ultra-lightweight, sweat-resistant formula ensures comfortable wear even in Singapore's humid weather, making it an ideal choice for everyday use.
To purchase their products, visit their official partner jyx.shop
Next on our list is the luxury, artisanal tea brand TWG Tea. Proudly Singaporean, TWG Tea houses over 800 blends of tea from 36 different countries and is retailed in grand épiceries and prime departmental stores. From the aisles of Takashimaya in Singapore to Harrods Knightsbridge in London, TWG Tea continues to expand its empire to tea lovers with refined taste buds globally.
Paying tribute to our garden city, the Singapore Breakfast Tea is a colourful burst of flavour that includes green tea, black tea, rich vanilla and rare spices. This complex palette creates a unique aroma and leaves an aftertaste that lingers with every sip. 
Available in packaged loose tea leaves or tea bags, this tea is best enjoyed with TWG's gourmet delicacies and patisseries.  
TWG Tea. Multiple locations, island-wide.
Founded in 2017 by a group of friends with a shared vision of functionality meets comfort, Kydra is a local activewear brand. With fashion and performance as their main design pillars, Kydra's collection is both versatile and adaptable. Whether you are going for Spin class or are a fan of the athleisure trend, you will find their products designed for comfort and suitable to the occasion.
Bringing back crowd favourites and bestsellers in new colourways, their sports bras, biker shorts and leggings are sure to elevate your workout experience. The materials are made with different fabrics – Kyro, Komi and Kora and each of these caters to various features and preferences, from intensity to support and activity.
Explore their lookbooks and shop their new arrivals online or at Editor's Market.
Kydra. Multiple locations, island-wide.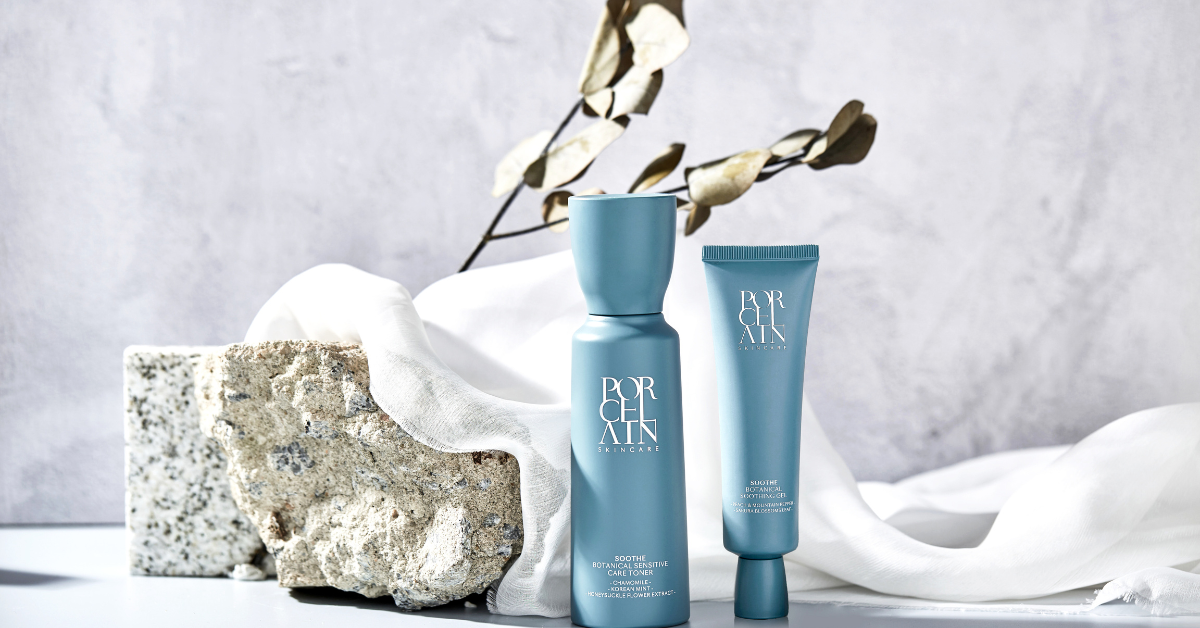 As Singapore celebrates its National Day, there is no better time to highlight the success story of a homegrown brand that is elevating the skincare industry in the nation. Meet Porcelain, the brainchild of the mother-and-daughter duo, Jenny Teng and Pauline Ng.
With over 30 years of skincare expertise, Jenny Teng, the Director Aesthetician of Porcelain, has dedicated her life to helping men and women achieve healthy and radiant skin from within. What sets Porcelain apart as a cult favourite is Jenny's manual extraction method, developed and perfected over the years to safely and thoroughly remove skin impurities. 
While staying true to their traditional practices, Jenny and Pauline also embrace progress and innovation, incorporating new technologies into their treatments. The brand continues to expand its reach and elevate Singapore's skincare standards. Porcelain's commitment to excellence and dedication to delivering exceptional results have made it a beacon of success in the local skincare industry, making it a fitting celebration of Singaporean ingenuity and entrepreneurship on this special occasion.
Besides their skincare services, Porcelain also has a wide range of products that are created in-house, utilising the power of natural ingredients and technologically advanced formulations to restore the skin's inherent healing ability through pH balancing.
Check out more of their services and products at porcelainskin.com
Brass Lion Distillery is a distillery that is the first of its kind in Singapore. Founded by Jamie who recognised the absence of local flavoured spirits and was powered by her passion for gin and experimentation. She embarked on a journey to master the field of distillation under master distillers worldwide. 
Brass Lion's Singapore Dry Gin is a multi-award-winning gin that is crafted with a fusion of herbs and spices that are carefully curated to symbolise the cultural melting pot that makes Singapore. Staying true to the roots of traditional distillation, classic gin botanicals and Asian flavours like the ginger flower and lemongrass were combined to produce a vibrant spirit that is the key expression of The Singapore Dry Gin. 
Made in Singapore by Singaporeans.
Brass Lion Distillery. 40 Alexandra Terrace, Singapore 119933
Rye defines the essence of feminism and inclusivity in their image. This Singaporean-based fashion brand offers capsule collections with timeless staple pieces. With the aim of liberating and inspiring women, Rye expresses the virtue of living fully in the present moment.
Their philosophy of less-is-more is present throughout their collections. Those who are fans of asymmetrical oversized silhouettes will find new additions to their wardrobe must-haves. And their classic reinterpretation of the men's shirt is perfect for those who prefer a more masculine outline.
Drop by their physical boutique and be a part one of - the women of rye!
Rye. 501 Bukit Timah Rd, #02-03, Singapore 259760 
Maison de L'asie is a local luxury fragrance house that perfectly encapsulates the art of perfumery. By fusing French aromas with Asian influences, Maison de L'asie produces modern and niche fragrances that have their own stories and identity.
The Nanyang perfume is an androgynous fragrance in its nature with green tea, saffron and leather notes. Dating back to the golden generations of Singapore, Nanyang is culture rich with inspirations from the South Seas and Chinese origins. This EDP diffuses the line between what constitutes a masculine or feminine scent.
Maison de L'asie. 391 Orchard Road #B1-02A Ngee Ann City Singapore 238872
We love it when skincare products are made for Singapore's weather and A Tapir's Tale does just that! A Tapir's Tale is an award-winning Singaporean brand dedicated to providing safe and effective skincare products that are gentle on the skin. Their products are made in Japan and can be used on all skin types, especially sensitive and atopic skin. While Tapir's Tale is formulated for babies, it can also be used by adults who suffer from eczema or sensitive skin. 
The blends are lightweight and well-balanced and made for tropical climate, perfect for Singapore's weather. Unlike ordinary skincare for babies, these products contain quality and premium skincare actives such as hydrolysed hyaluronic acid, ceramides and squalane. Think skin products for babies but with premium ingredients that are only found in expensive skincare for grown-ups! 
A Tapir's Tale also believes in giving back to society. For every product sold, they are proud to contribute $2 to Safe Water Myanmar and Wateroam which provides life-saving water filters, empowering children and communities in Eastern Myanmar with access to clean water. 
Recover and recharge the skin while giving back, with A Tapir's Tale!
Known for her edible art and contemporary pastries, Janice Wong is a local artist, chocolatier and chef. She has multiple awards to her name including the title of "Asia's Best Pastry Chef ". From her first dessert restaurant, 2am:dessertbar, Chef Janice Wong has grown to bring a wide range of confectionery products such as custom chocolate bonbons and cakes to Singapore's hungry shores. 
Her Signature Chocolate Mooncake conveys Chef Janice's poignant and experimental approach to chocolate and art. The "Pure" bean to bar chocolate-focused mooncake is making a comeback this year with the best of Singaporean flavours like the Kaffir Leaf, Coconut Curry Leaf and Laksa Lemongrass.
Psst...The Chocolate Mooncake is only available for a limited time period! Early Birds get 25% off.
Janice Wong Singapore. Multiple locations, island-wide.
Shop our favourite local Singaporean brands today!