Are you experiencing hair fall or thinning hair as you move closer to menopause? Most women lose volume, density and hair length with age, but increasingly so as they approach menopause.
Our hair growth cycle is affected by hormones, and the changing levels around menopause can accelerate hair and scalp troubles. This is because menopause causes our estrogen and progesterone levels to drop. These hormones help grow hair faster and keep it in the anagen (or growth) phase for longer - when the levels drop, hair growth slows down and your hair density along with length reduces. 
What can you do? Aside from maintaining a good diet, keeping stress at bay and raising any acute hair fall issues with your doctor, you can choose to buy hair products that help restore volume and thickness to your hair. Take the time to look for shampoos and hair care products that target hair loss and thinning as well as keep your scalp healthy.
We've rounded up some of the best hair loss shampoos and hair care products available in Singapore that help with hair fall and thinning hair. They also work extra hard to give you a cleaner scalp.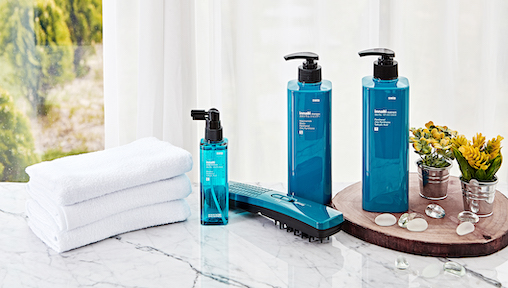 Experts agree that hair issues start from the root of your hair, i.e, your scalp. As part of your hair care during menopause, you must ensure that your scalp is a clean slate so it can absorb the right nutrients and promote a healthier environment for your tresses. 
This is why SMIB's shampoo and hair care range is developed primarily to clean the scalp. Their key ingredient Coral Calcium is one of the best options for maintaining a healthy scalp as it relieves itching that is often a result of inflammation. The products also form a skin barrier to protect the scalp and by keeping it healthy, they prevent hair loss, dandruff, and other hair troubles, effectively.
The best-selling hair regrowth treatment set includes the SMIB shampoo, a Calcium Treatment formula, an innovative Plasma Scalp Massager that incorporates Plasma Technology, and finally a Coral Calcium Hair Essence to leave on. The regrowth treatment set has sold over a million units worldwide and has rave reviews from customers - with very real results! 
Want to go clean with your skin and hair care? We love that SMIB does not add silicones and 23 other harmful chemicals to its products. They also add ingredients that do your hair and scalp a world of good such as Coral Calcium, Zinc Pyrithione, Niacinamide, and Biotin. In fact, Biotin is beneficial through the several stages of hair loss. Whether you are experiencing thinning hair, hair loss or simply want to boost hair regrowth - Biotin can work along with other essential nutrients to help with all of that.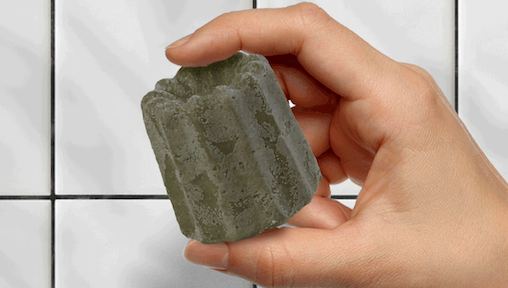 As we reach the stage of menopause and give more thought about how what we use impacts the environment, we move towards hair products with cleaner ingredients. 
This shampoo bar is formulated with a specialised blend of herbs to combat hair loss and prevent further environmental damage. The formula features a high concentration of Stinging Nettle, Gotu Kola and other nourishing herbs to stimulate the hair follicles and boost hair growth. Each shampoo is also rich in Organic Essential Oils of Ginger and Lemongrass to enhance blood circulation and strengthen your hair from its roots.
Ingredients used include Stinging Nettle - one of the best plants for preventing hair loss being rich in antioxidants and Vitamin C; Gotu Kola - revitalises hair cells and protect them from environmental damage; Amla - also known as the Indian Gooseberry has an abundance of tannins and vitamin C, which is essential for maintaining a healthy scalp; Organic Ginger Oil - contains natural anti-inflammatory and antiseptic properties and is excellent for keeping hair soft and healthy; and Organic Lemongrass Oil - reduces inflammation of the scalp and strengthens hair follicles.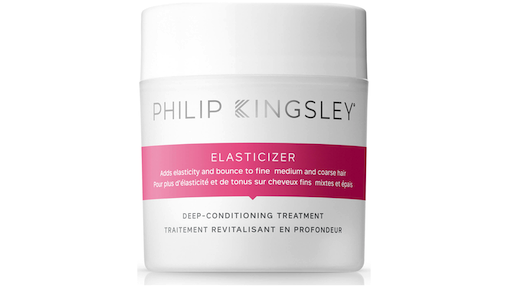 For many women, menopause means losing moisture in hair follicles. Philip Kingsley's Elasticizer Deep-Conditioning Treatment is a unique product that delivers a rush of moisture inside the hair cuticle and is especially beneficial for extremely damaged hair. Many women have said to have seen visible results from one application that builds with continued use.
This super moisturising intensive treatment adds silkiness, suppleness, elasticity, bounce and strength. The clever ingredient combination continues to provide UV protection even after washing, helping prolong the life of colour treatments if you have coloured hair.
Here's a tip! Apply Elasticizer before working out, then shampoo out post-gym. Or use Elasticizer as a styling cream on natural tightly coiled hair.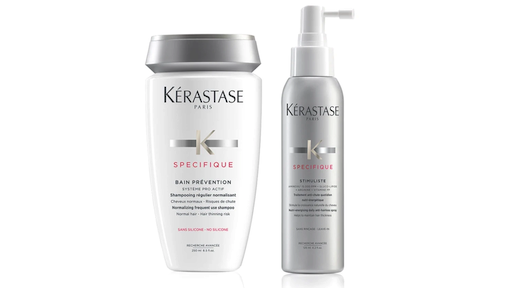 The set includes a Bain Prévention Shampoo (250ml) and a bottle of Stimuliste (125ml).
Bain Prévention is a shampoo designed as a preventive solution to hair loss and thinning hair concerns ideal for frequent usage. Its unique Système Pro-Actif technology helps optimize micro-circulation to reduce hair loss all while texturizing the fibre for an immediate volume effect. For women facing menopause and hair loss as a result, this shampoo normalises scalp imbalances, activates micro-circulation, boosts hair fibre production, and thickens the hair fibre.
The Stimuliste Spray, developed as a daily nutri-energising treatment against hair loss for men and women, stimulates hair production while improving hair density and substance. It prevents premature ageing of the hair follicle and stimulates regrowth of the new stronger and more abundant hair fibres.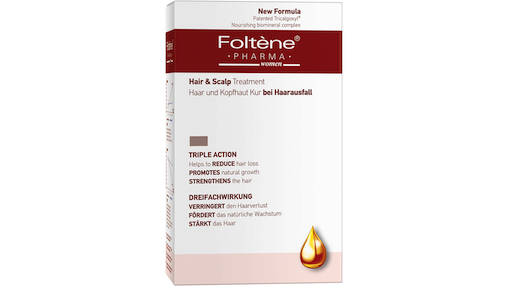 Foltène® Pharma Women Hair & Scalp Treatment is an exclusive treatment from Foltène Laboratories, specifically for women who experience the symptoms of hair loss. 
In women, the main symptoms leading to hair loss are an excessive loss of hair during washing or brushing, thinner and weaker hair and thinning areas on the scalp. Aggravating factors such as hormonal imbalance due to menopause weaken the hair and accelerate its fall.
Foltene introduces an innovative hair thinning treatment that combines the exclusive Foltene hair loss active ingredient Tricalgoxyl with a Biomineral Complex, in order to naturally stimulate the growth of hair. This is done by reinvigorating the scalp and reinstating the normal life cycle of the hair, allowing it to grow both naturally and well-nourished.
It's also cruelty-free!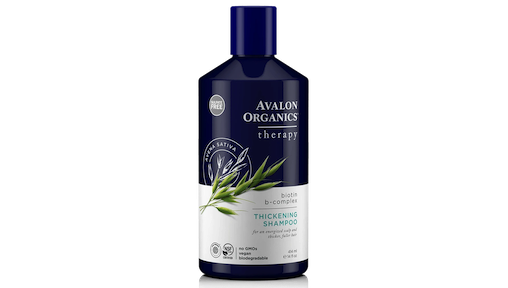 Formulated with a carefully balanced blend of biotin, saw palmetta, quinoa protein and vitamin E, this shampoo works in harmony to reduce hair loss by helping build body in fine, thinning hair; cleansing and nourishing hair from root to tip; helping strengthen hair strands; and balancing pH levels.
This Avalon Organics® shampoo formula is EWG VERIFIED™, which means it meets the Environmental Working Group's strictest criteria for ingredients, transparency, and health and features the EWG VERIFIED™ seal on its label. It is also certified by QAI to NSF/ANSI 305, the American National Standard for personal care products containing organic ingredients
The shampoo has been formulated without GMOs, sodium lauryl or laureth sulfate, synthetic colours or fragrances, and phthalates or animal testing.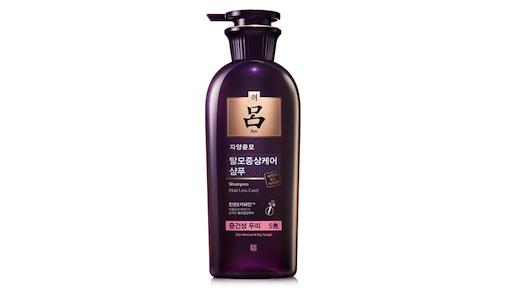 Over 40 years of scalp research has led to the development of the 4th generation Jayangyunmo shampoo advanced with GinsenEXTM technology that extracts the Korean ginseng when its active ingredients reach the peak to reap maximum benefits.
This shampoo contains oriental herbs specially formulated for Asian hair. It strengthens hair roots specialised for each scalp type - normal or dry, oily, and sensitive.
This Korean hair loss treatment technology uses every part of the ginseng plant from the precious roots to the stem, leaf and fruit.
No animal-derived ingredients and no synthetic colourants can be found here.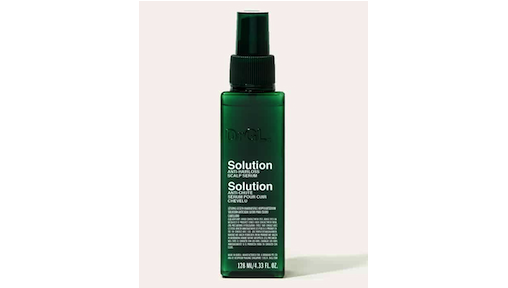 This hair serum can help to give your mane an extra treatment boost.
It is suitable for all scalp and hair conditions, especially those experiencing hair loss due to stress, ageing, menopause, illness and childbirth.
The advanced peptide-rich formula helps prevent hair loss while also stimulating regrowth. Lightweight and non-greasy, this nourishes and strengthens hair without weighing it down or leaving a sticky residue.
The ingredients in this hair serum include Portulaca Oleracea Extract - a triple threat anti-inflammatory, anti-irritant, and antioxidant, this succulent is rich in vitamins A, C, and E, glutathione, and omega-3 fatty acids; Polygala Tenuifolia Root Extract - this root is used in Traditional Chinese Medicine to prevent hair loss and promote new hair growth; Polygonum Multiflorum Root Extract - also known as He Shou Wu, this herb has long been used in Traditional Chinese Medicine for its antioxidant, hair rejuvenating, and hair-colour restorative properties; Thuja Orientalis Extract - this root reduces hair loss and strengthens hair follicles; and 5-Peptide Hair Blend - a cocktail of peptides that help improve microcirculation in the scalp, stimulate hair growth, while moisturising and strengthening the hair follicle, and stimulating collagen production.
This hair serum is completely non-toxic, contains no heavy metals, and is cruelty-free.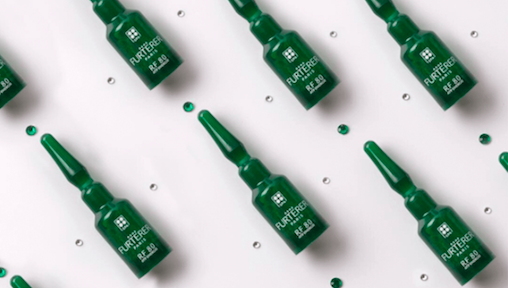 The RF 80 anti-hair loss treatment is a concentrate of plant extracts and natural essential oils that promotes healthy hair growth and slows down hair loss. It directly responds to all factors responsible for reactive hair loss including menopause.
Containing extract PFAFFIA that originates in the Amazon rainforest, this Brazilian Ginseng is one of the most celebrated plants in traditional medicine. This patented active ingredient with unrivalled power maximizes the supply of essential elements to the hair, activating the growth factor VEGF which improves micro-circulation thereby, stimulating growth.
The concentrate also makes use of essential oils, sage to stimulate the scalp, and lemon used for its antiseptic properties.