F&B
Meet the World's First Robot to Craft Honey Drinks
Published Date
: 11 Jun 2018 10:00

Founder of homegrown brand, Honeymill, Sophia Lim has created a patent-pending Honeybot
Impacted by Singapore's struggling retail scene, Sophia Lim dreamt of setting up a cafe to revitalise her honey distribution business. At the age of 59, Sophia launched Honeymill, a first­ of-its-kind honey concept store with a robot called Honeybot that creates honey drinks. Sophia and her team spent nine months developing Honeybot which is programmed to differentiate from 20 variations of honey.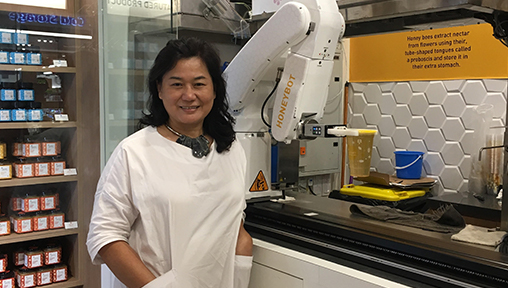 Vanilla Luxury: What inspired you to create the Honeybot?
Sophia Lim: Located at Marina One The Heart, Honeymill targets to serve 300 cups of honey drinks to an office crowd every day. If we do not innovate, it will not be possible for us to beat the retail crunch. We have to explore evolving our business to keep up with times.
Vanilla Luxury: So, what does the Honeybot do?
Sophia Lim: Customers can choose from signature honey drinks such as Manuka Mystic, Citrus C, Dairy Adventure, Eucaberry and Rawsome Blossom. Shaped like a robotic arm, Honeybot would then get busy prepping by going through the designated stations to dispense and stir honey, toppings and water. Customers can also customise their orders by choosing from 20 varieties of honey.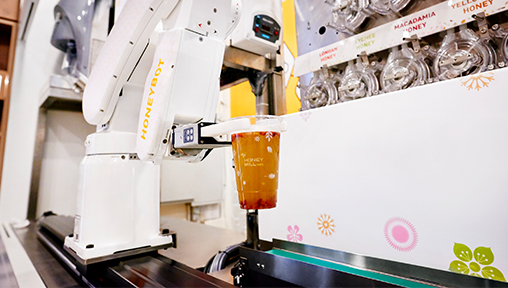 Vanilla Luxury: What's unique about the Honeybot?
Sophia Lim: Preparing honey drinks requires dedication and consistency. I dedicated much of my time and effort into Honeybot so that customers can enjoy a consistent dose of honey in each cup.
Vanilla Luxury: What are the different types of honey flavours available?
Sophia Lim: You can choose from an assortment of honey ranging from floral, fruity, herbal, nutty and woody flavours. Then, add toppings such as honey jelly, coffee jelly and calamansi.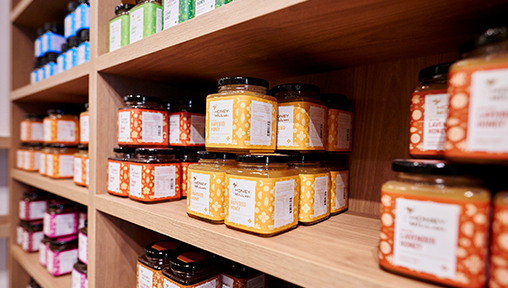 Vanilla Luxury: What else can customers find at Honeymill?
Sophia Lim: In addition to honey drinks, Honeymill is also the first store in Asia to bring premium honey creme products from Italy. Honey creme can be consumed like a bread spread. Customers can also walk away with ready-to-eat honey creme packs with breadsticks or lavosh.
Honeymill's guilt-free temptations include honey swiss rolls and honey cheesecakes. We have launched flavours such as Chestnut Honey, Manuka Honey and Tasmanian Leatherwood Honey. Honeymill cakes are made with 100% pure honey and contain no preservatives, no colouring and are no-bake.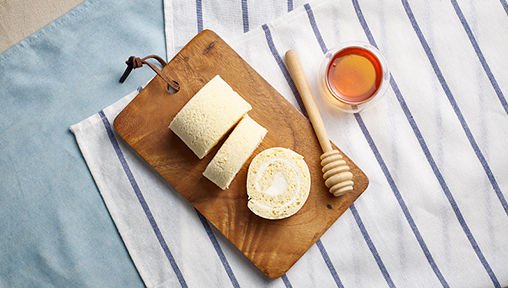 Vanilla Luxury: Where does the honey come from?
Sophia Lim: Honeymill's diverse range of honey flavours are sourced directly from bee farms in New Zealand, Australia, USA, Italy and Romania. These include all-time favourites such as Acacia Honey, Manuka Honey and seasonal Chestnut Honey.