The concept of feminism has reached it's peak. With the likes of Justin Trudeau and Malala Yousafzai getting vocal about their feminists outlooks in life - it's probably the best time to be called a woman!
Eve Ensler's play which was written over two decades ago, The Vagina Monologues, has been widely acclaimed by feminists in the past 20 years. If you want to know what it's about, you don't need to sit on google for the next couple of hours but instead, just catch the upcoming show in Singapore.
To celebrate International Women's Day, Singapore's sexual awareness organization, Lila Sutra, has partnered up with award-winning film director Sangeeta Nambiar in bringing this play to Singapore.
This year they have decided to give "real women" a voice as they shed light on sexual awareness issues and break barriers, stigmas and taboos in their delivery of the monologues.
Meet the real women behind this production:
Sangeeta Nambiar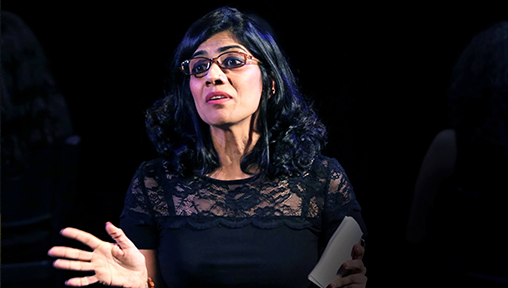 Sangeeta Nambiar is a theatre and film director who uses theatre as a medium to help end violence against girls and women. Having directed over 20 plays, five short films and one award-winning feature film, Sangeeta is now the Chairperson for Theatre for Change, All Ladies League, a global organization dedicated the empowerment of women. Her current venture, Finally She Spoke, is a platform for women to speak out about the injustices they face every day.
Erin Chen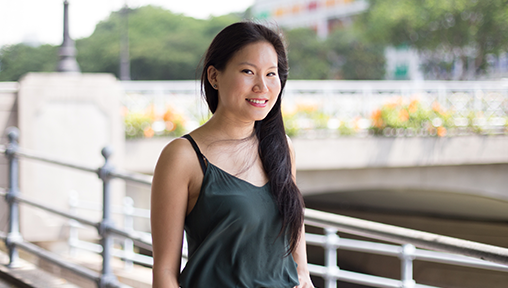 Erin Chen is the founder and chief maven of Lila Sutra, a company dedicated to supporting women and couples gain the sexual confidence and happiness they desire. She is also a sex therapist and relationship coach. Her dream is for her future children to grow up in a world where sex, intimacy, pleasure and orgasms are accessible and topics of joy.
Pocket Sun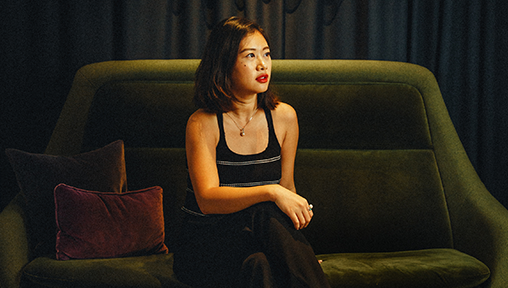 Pocket Sun is Founder of SoGal, a global entrepreneurship and venture capital network that redefines the next generation of diverse founders and funders. She cofounded SoGal Ventures, the world's first female-led millennial venture capital firm investing in the US and Asia. At the age of 24, she became one of the youngest people to ever be on the cover of Forbes Magazine as a 30 Under 30 in VC.
"I've also been curious about sexuality and how it affects all aspects of life. Since I watched VM on stage in college, I've always wanted to be (a) part of this!"
Daniela Morena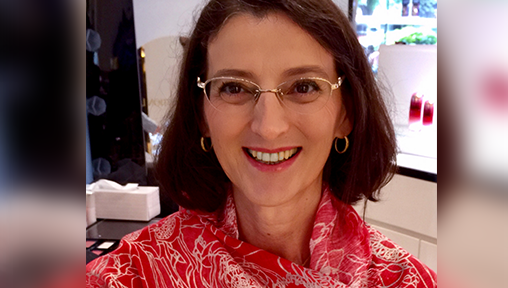 Daniela Morena has worn many hats, on three continents, but Singapore is now her home. She runs Italian Sorrisi, to help woman's self-development and EQ, using "The Coaching Game". She also teaches Italian language. Daniela has been a spiritual practitioner for over thirty years, with Adi Da Samraj.
"I tried to cast for this last year! As a girl with a difficult childhood, I feel passionate about women's equality issues."
Wen Qian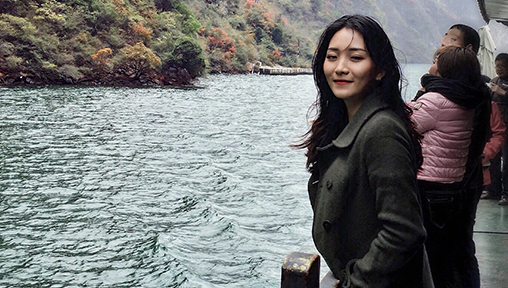 Wen Qian is a victim of sexual violence, who has lived her life under the shadow for a long time. Yet she feels like she is one of the lucky ones, who have found the strength to fight back. She strongly believes that we as ordinary women can end the violence, starting by having an open dialogue.
"I hope to break barriers, tear down stigma, and end the violence against women."
Jenny B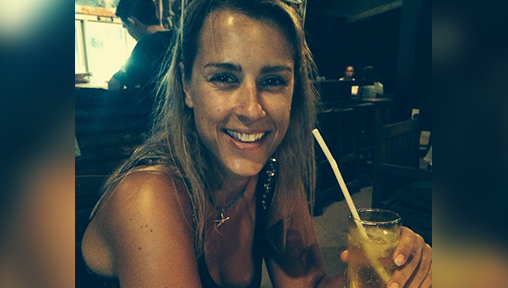 Jenny is a passionate sportswoman, entrepreneur, and director for a global real estate company. She spends a lot of time powerlifting, working on her start up, and removing things her dogs Sausage and Spud are trying to chew. She loves discovering the world, having adventures, and helping people make their dreams come true. She has been in Singapore 7 years and lives here with the love of her life, Matt.
"I wanted to be part of the monologues to have a real breakthrough in my confidence and self-expression; to stop being so "English" and talk freely about the experience of being a woman."
Jessica R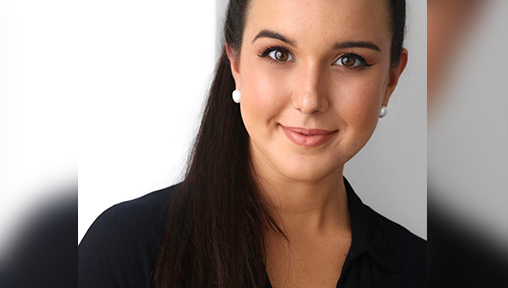 From Venezuela, Jessica has been obsessed with Theatre and all things creative for as young as she can remember. Jessica is a traveler, foodie, and wine lover with a flare for the dramatic and an insatiable thirst for new adventures!
"I am passionate about performance(s) and the messages and teachings you can share with the audience. Today, more than ever I think we need to empower women and plays such a(s)  "The Vagina Monologues" do exactly that! And therefore I would be flattered to be able to be part of this amazing show!"
Stephanie D.
Stephanie is a marketer, event organiser and avid connector of conscious individuals and brands. She's the founder of The Wedge, Singapore's leading conscious community, and Green Is The New Black Asia, Singapore's first conscious festival. Her mission is to help people #livemoreconsciously. Born in Australia, Stephanie has lived in Singapore for close to a decade
"It is a truly wonderful way to ignite real conversations on the topic. Erin spoke so passionately about it last time and the energy seemed to unite people that I wanted to get involved."
This latest installment of the monologues will support efforts to rehabilitate women forced into sex work. A portion of the proceeds from each ticket sold will go towards care packages that include a meal and when necessary, items such as menstrual hygiene products, infant milk formula and medicine.
If you're a self-proclaimed feminist, then make sure to catch this show. Tickets for The Vagina Monologues are available at thevaginamonologues2017.peatix.com