While you have been working hard all year, you may have neglected your skin and body without a consistent beauty regime. With the many Christmas and New Year's Eve parties coming up, there's no better time to repair the wrinkles and dull skin with a facial, try laser hair removal for super smooth skin, or get rid of stubborn fats through muscle toning.
Here are 6 beauty treatments to help you look festive ready.
1. Multivitamin Firming Treatment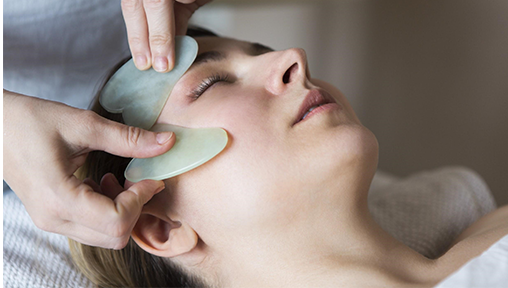 Geranium Skin & Hair Boutique provides organic, natural, anti-ageing, and non-invasive beauty and wellness products and services. Their signature Multivitamin Firming Treatment uses Cabin Multivitamin Serum that has been developed in-house and is packed with Vitamins A, B C, D and E to help keep your skin in its best shape.
Known for their Face Gua Sha and extraction techniques, Geranium's award-winning facial involves muscle stimulation to promote lymphatic drainage and firm up your facial contours. During the 120 minutes, the professional aestheticians provide a holistic facial experience with cleansing, enzyme exfoliation, extraction, massage, and hydration. An in-house blend of essential oils is used as a cold compress to calm and repair the skin, as well as during the scalp massage to promote lymphatic drainage. The Multivitamin Firming Treatment enhances the skin elasticity and strengthens the barrier against external aggressors, leaving your skin feeling energized and looking brighter.
If you are a first-time customer, enjoy 40% off the Treatment Listing Price of SGD 500 for your first session!
Location: No. 26 Horne Road, BH Building #01-01, Singapore 209062
Contact: (+65) 6294 2581
2. Double Oxygen Honey Facial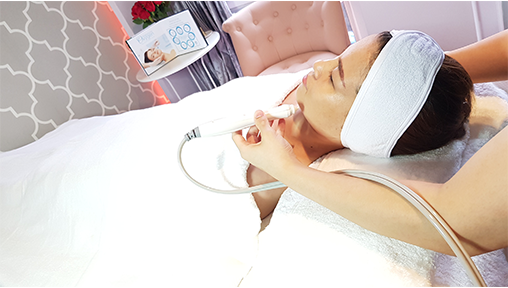 If you have tired, dull or under-nourished skin,  J Studios' Double Oxygen Honey Facial involving Royal Jelly Honey is just the treatment you need to rehydrate your skin. The Double Oxygen Honey Facial soothes and hydrates your skin to improve your complexion, and helps minimize the appearance of any superficial marks on your skin's surface such as wrinkles and fine lines. The treatment uses a mixture of hyperbaric oxygen, vitamins, antioxidants and an anti-ageing serum that give plenty of nutrients to the skin.
Besides stimulating cell renewal to accelerate the process of healing your skin, the process will improve blood circulation and boost collagen production. The treatment also pumps oxygen and moisturizer into your skin to deep cleanse and plump the skin. The results leave your skin looking visibly smoother, softer, with a radiant glow.
Locations: 31 Haji Lane, Singapore 189224 & 352 Jurong East Street 31, Singapore 600352
Contact: (+65) 9182 8565
3. Quick Shower Facial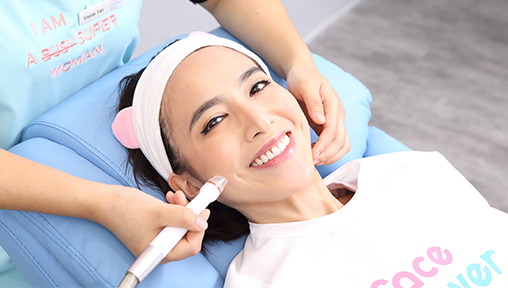 For all the busy ladies working in town, Face Shower Bar by Irén offers you the opportunity to pamper your skin in just 30 mins for an affordable price. The Quick Shower Facial uses hydradermabrasion - non-invasive exfoliation - to safely and painlessly cleanse, exfoliate, extract, hydrate and calm the skin. The three-step patented DermaSOS programme co-developed with A*STAR is delivered through a smooth vortex probe that withdraws debris and flushes nutrients into your skin at the same time.
Following the philosophy that great skin takes consistent upkeep, it is suggested that you go for this quick yet effective facial weekly. Their machines and products coupled with the professional estheticians assure your skin will be glowing after one visit and over time, you'll achieve the cumulative, long-term benefits of a healthy skin care routine. Plus, it's pretty affordable with packages as low as SGD 50 per session and the first trial at SGD 48.
Location: One Raffles Link, B1-17A, Citylink Mall, Singapore 039393
Contact: (+65) 6920 8772
4. Laser Hair Removal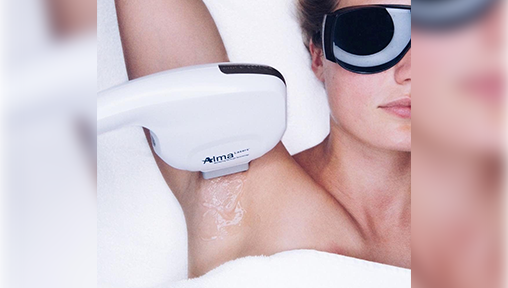 Laser hair removal, with a 3-year warranty period! Supersmooth, Singapore's leading hair removal beauty spa takes out the pain of having to pay for additional extra sessions, should your skin still need them. Using the latest laser diodes that operate on a wavelength that skips the skin and goes straight for the hair roots, Supersmooth's procedure is safe for even richer skin tones. A far more effective technique than IPL when it comes to removing finer hair follicles, it is suitable for all skin types, including sensitive ones.
And if you haven't joined the laser hair removal bandwagon yet, there's still plenty on offer. Supersmooth's fuss-free menu of services also includes traditional waxing services and aftercare skin treatments that address ingrown hairs, razor shade and strawberry skin textures.
Need more? There are special discounted rates for first-time customers! You can get your first session of underarms, bikini line, chin, upper lips, sideburns, cheeks or navel covered for as low as SGD 60 (pre GST). Effective, covered by warranty and easy on the pocket, don't forget to thank us for your new Supersmooth skin!
Location: 144 Robinson Road, Robinson Square Level 2, Singapore 068908
Contact: (+65) 6221 2203
5. EmSculpt®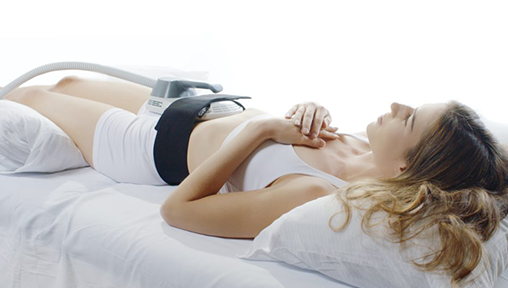 In need of some muscle toning? A single EmSculpt® 30-minute session at The Chelsea Clinic is the equivalent of doing approximately 20,000 sit-ups or squats. EmSculpt® is a US FDA-approved treatment for muscle toning using High Intensity Focused Electromagnetic (HIFEM) technology which uses electromagnetic waves to stimulate the underlying muscles. These 'supramaximal' contractions can result in perkier buttocks, a reduction in abdomen size of up to 19%, and you can even get abs to some extent. The recommended frequency is four thirty-minute sessions within two weeks.
The fat loss may be permanent and effects of muscle mass can last up to 6 months or longer with periodic maintenance. Reasonable dietary and exercise habits should also be taken into account. EmSculpt® is suitable for people with BMI less than 25, and if you have unwanted fat in targeted areas. If you have stubborn fat pockets, you can combine it together with CoolSculpting (fat-freezing).
Locations: 501 Orchard Road, #05-08A Wheelock Place, Singapore 238880 & 35 Rochester Drive, #03-21 Rochester Mall, Singapore 138639
Contacts: (+65) 6735 8833 & (+65) 6570 3913
6. Intense Glow Treatment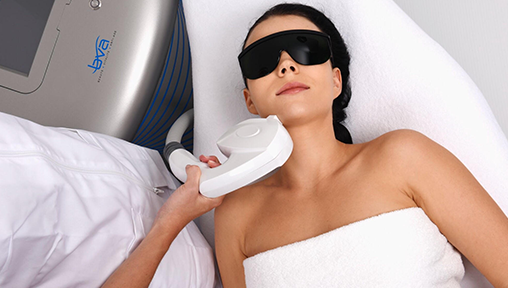 Nothing beats having an instantly brighter skin this festive season. EstheClinic's latest Intense Glow Treatment uses Intense Pulsed Light (IPL) photo rejuvenation to rejuvenate skin for a brighter and more radiant effect. Pores are smoothened and refined during the treatment making them look less visible after a session. Next, an anti-ageing serum specially developed to enhance the effects of LED Photomodulation is applied to the skin during the treatment to enhance the brightening effects of the treatment. LED Photomodulation uses LED light therapy to activate new collagen formation to help delay signs of ageing. 
Location: 72 Tras Street, Singapore 079011
Contact: +65 6221 4797