Wearing lipstick under your face mask may not sound very practical, but use the right product and we promise you'll be pouting away with gorgeous, no-budge pigment!
With mask-wearing being the norm, it's annoying to find smudges on your face mask, and lose all that colour by the time you get to your dinner, or date! And while you can make your lippie last longer with primers, and layering, sometimes all you need is a powerful formula that lasts without the need to reapply.
We've rounded up a few of our favourite long-lasting lipstick brands available in Singapore and tell you exactly what we love about them. From local brands to best-selling classics, these are the best long-lasting lipsticks to wear under that mask.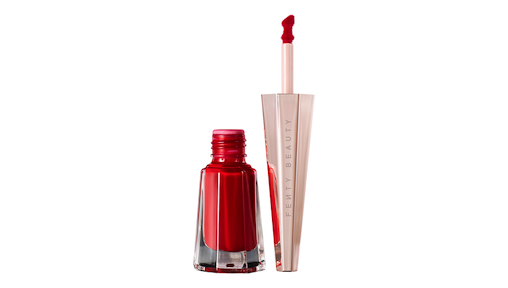 Fenty Beauty's Stunna Lip Paint was born when Rihanna wanted a lipstick that wouldn't budge - even as you eat or makeout! A weightless, long-wear liquid lipstick with a soft matte finish, the Stunna Lip Paint comes in a range of head-turning shades that suit all skin tones. High-impact colour meets low-maintenance long wear and each shade has been hand-picked by Rihanna, so you can rest assured, it's dreamy good!
What we love: It stays! Mask or not, you can count on solid pigments that hold true on any night out. Don't forget to shake before use as Stunna Lip Paint's intense colour works best after it is activated. Want a softer look? Top with your favourite gloss and dab off gently with a tissue before wearing the mask.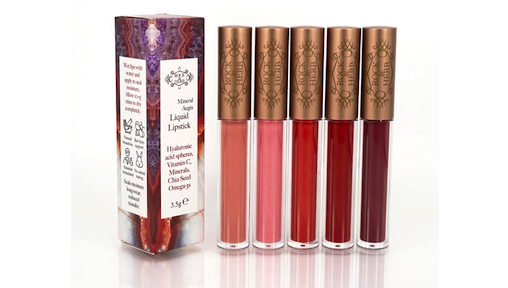 The long-lasting mineral liquid lipsticks from Rock and Herb are made with chia seed oil as inspired by the Aztecs. Formulated to seal moisture in lips whilst repelling air-borne water droplets, these mask-friendly lipsticks have been tested to last on surgical masks. Rock and Herb use food-grade natural mineral pigments as well as natural and synthetic coloured organic pigments along with Hyaluronic Acid spheres to create the unique formulation. This enables the liquid lipsticks to form a hydrophobic seal and trap moisture present in lips, keeping them well hydrated.
What we love: These are tested specifically with surgical masks, so you know they are meant to be face mask friendly! For those not used to wearing colour, try the more natural Stoneflower and Frangipani Sparkle that can replace your lip balms and still give staying colour. But if you are after an elusive brown-purple rock chic tint, the Nightshade makes for a perfect option. We love how these liquid lipsticks give rock-solid coverage without making our lips feel dry.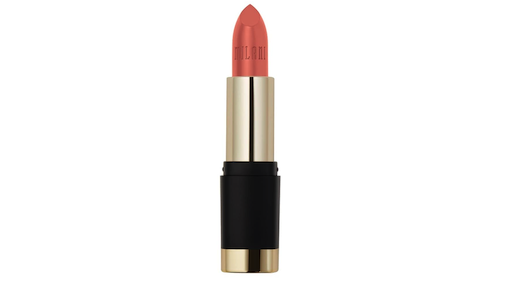 Milani's iconic Bold Color Statement Matte Lipstick features a no-smudge, no-budge formula, offering hyperpigmented lips the whole day through. Do matte lipsticks make your lips feel dry? This pigment-rich, easy-glide formula comes with Monoi oil to keep your lips hydrated and it dries comfortably, meaning there's no feeling of tight skin or dry lips. It also gives up to 8 hours of bold colour. Available in 17 different shades, these bold lipsticks are a great in-between for softness and powerful pigments.
What we love: Milani's lipsticks offer exactly what we want - high, luxurious performance at an affordable cost! We also love how this lipstick fades gradually, so the long-lasting play goes just that little bit further. What's more, they come in so many different shades, you are sure to find one that compliments your complexion.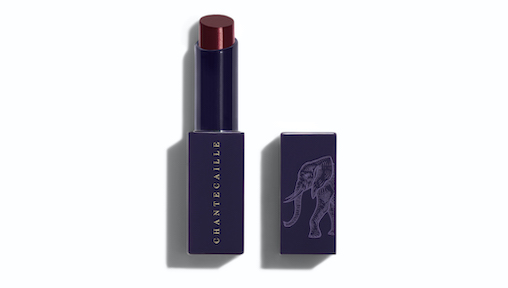 A revolutionary light, gliding lip product, this mask friendly lipstick comes enriched with Baobab Oil, certified by FairWild, that leaves a luminous veil of pure, hydrating formula on the lips.
With only 4% of the African elephant population still alive, protecting them is essential. Lip Veil supports Space for Giants and their work to preserve the migration path of elephants in Africa and keep them thriving for future generations- it is Chantecaille's first-ever philanthropy lipstick. Customers adore the modern magnetic casing in Chantecaille's signature amethyst shade with an elephant printed on it.
What we love: Gleaming, full pigment with an airy feel to it. If you hate sticky, thick lipsticks you'll enjoy using Chantecaille's Lip Veil. It's also particularly nourishing and helps soften the lips that have taken a beating with the constant friction of your face mask. The Lip Veil gives buildable coverage that stays on longer if you dab with a tissue just before you don that mask.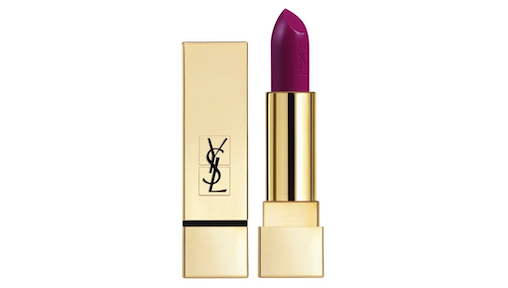 YSL lipsticks are known to be long-lasting and deliver that matte, luxurious finish.
An extra-slim, square bullet lipstick for fashionable women, the Beaute Rouge Pur Couture is a front runner in YSL lipsticks for its super-rich, highly-pigmented formula. This non-drying, creamy lipstick easily glides on and stays put all day without bleeding or cracking.
What we love: The gold encased YSL lipstick has the ability to give a no-budge colour with just one swipe. Don't let that creamy formula fool you! In spite of being deeply moisturising, this YSL lipstick stays on with no loss in colour when you wear a face mask.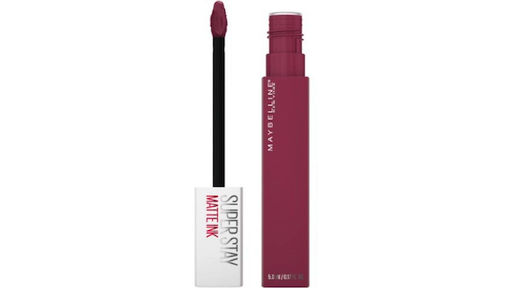 A drug store staple we can't get enough of, the SuperStay Matte Ink™ Liquid Lipstick gives you a flawless matte finish in a range of super-saturated shades. Offering a liquid matte finish for up to 16 hours of mask-wearing or play, this high-intensity pigment is a keeper - COVID19 or not! Available in several colours, the matte ink comes with a unique arrow applicator for precise application.
What we love: Maybelline's Superstay Matte Ink has been a long-standing drugstore staple for many. We love how the formula has changed over time to only become better. Richer pigments with moisturising capabilities also ensure no cracking of lips or visible crease lines.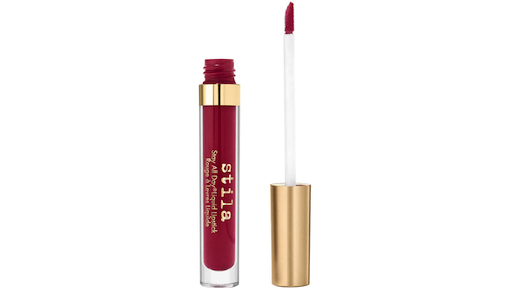 Stila's Stay All Day® Liquid Lipstick is a creamy-matte lip colour that glides effortlessly across the lips for a long-wearing finish that stays put for up to six hours. Enriched with Vitamin E and Avocado Oil, the lipstick deeply nourishes and hydrates lips, whilst delivering bold colour that won't bleed or transfer. Super-rich pigments ensure you'll be pouting gracefully, even after the face mask comes off.
What we love: While the cover says this liquid lipstick lasts 6 hours, we've seen it go much longer than that! Stila also sells some of the most gorgeous pigments, so if you are after a particular autumn shade or a long-lasting lipstick that looks great even as it fades, this one's for you!