Wearing lipstick under your face mask may not sound very practical, but use the right product and we promise you'll be pouting away with gorgeous, no-budge pigment!
With mask-wearing being the norm, it's annoying to find smudges on your face mask, and lose all that colour by the time you get to your dinner, or date! And while you can make your lippie last longer with primers, and layering, sometimes all you need is a powerful formula that lasts without the need to reapply.
We've rounded up a few of our favourite long-lasting lipstick brands available in Singapore and tell you exactly what we love about them. From local brands to best-selling classics, these are the best long-lasting lipsticks to wear under that mask.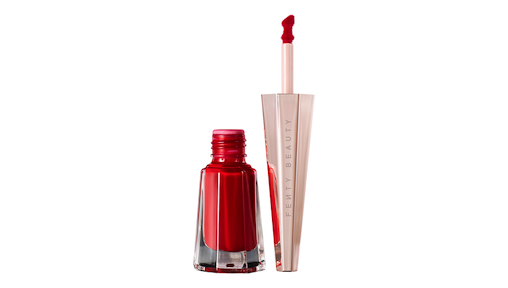 Fenty Beauty's Stunna Lip Paint was born when Rihanna wanted a lipstick that wouldn't budge - even as you eat or makeout! A weightless, long-wear liquid lipstick with a soft matte finish, the Stunna Lip Paint comes in a range of head-turning shades that suit all skin tones. High-impact colour meets low-maintenance long wear and each shade has been hand-picked by Rihanna, so you can rest assured, it's dreamy good!
What we love: It stays! Mask or not, you can count on solid pigments that hold true on any night out. Don't forget to shake before use as Stunna Lip Paint's intense colour works best after it is activated. Want a softer look? Top with your favourite gloss and dab off gently with a tissue before wearing the mask.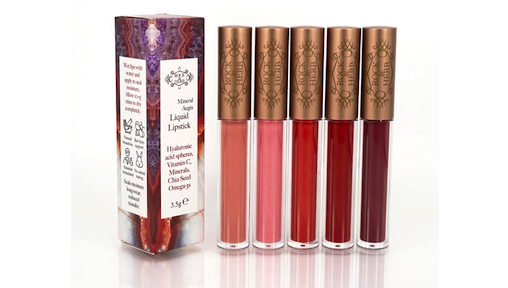 The long-lasting mineral liquid lipsticks from Rock and Herb are made with chia seed oil as inspired by the Aztecs. Formulated to seal moisture in lips whilst repelling air-borne water droplets, these mask-friendly lipsticks have been tested to last on surgical masks. Rock and Herb use food-grade natural mineral pigments as well as natural and synthetic coloured organic pigments along with Hyaluronic Acid spheres to create the unique formulation. This enables the liquid lipsticks to form a hydrophobic seal and trap moisture present in lips, keeping them well hydrated.
What we love: These are tested specifically with surgical masks, so you know they are meant to be face mask friendly! For those not used to wearing colour, try the more natural Stoneflower and Frangipani Sparkle that can replace your lip balms and still give staying colour. But if you are after an elusive brown-purple rock chic tint, the Nightshade makes for a perfect option. We love how these liquid lipsticks give rock-solid coverage without making our lips feel dry.
Ange Gardien Paris makes safe, clean and effective beauty formulations created with savoir-faire and designed with a modern French flair.
Their Colour Nurture Lip Lacquers are matte, hydrating and transfer-resistant and allow you to enjoy intense and saturated colour in each long-lasting swipe for all-day comfort and carefree use.
Packed with lip-caring and plant-derived ingredients, the smooth and lightweight texture glides across the curves of your lips with the ergonomic doe-foot applicator that breezes through tight angles. Highly buildable, create the colour intensity of your dreams with every nurturing swipe. 
What we love: Long-lasting AND transfer-resistant mean you can apply these lip lacquers without a thought. No need for layering with powders or reapplying after you take the mask off. Best of all, they nourish and hydrate your lips while on the job!
Two complementary formulas for outstanding colour and hold. Chanel's Liquid lip colour is a combination of innovative polymers that deliver lasting hold, shine, adherence and even colour. It has a gel-oil that ensures anti-feathering action and micro-pigments help intensify colour and improve adherence. The gloss is a blend of oil and waxes that provides exceptional shine and comfort.
What we love: Apply the liquid colour, let it dry before wearing your mask. Once you're at your destination, remove your mask and you can apply the gloss for a shine effect or just to give your lips a burst of comfort.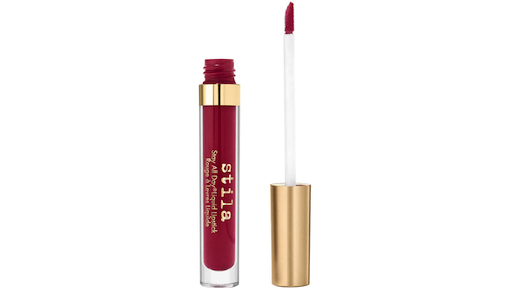 Stila's Stay All Day® Liquid Lipstick is a creamy-matte lip colour that glides effortlessly across the lips for a long-wearing finish that stays put for up to six hours. Enriched with Vitamin E and Avocado Oil, the lipstick deeply nourishes and hydrates lips, whilst delivering bold colour that won't bleed or transfer. Super-rich pigments ensure you'll be pouting gracefully, even after the face mask comes off.
What we love: While the cover says this liquid lipstick lasts 6 hours, we've seen it go much longer than that! Stila also sells some of the most gorgeous pigments, so if you are after a particular autumn shade or a long-lasting lipstick that looks great even as it fades, this one's for you!
Mila Cosmetics was founded by Sharmila Logan, a professional makeup artist who started her own line of cosmetics to address the lack of products suitable for medium to tanned skin tones.
"6 years ago when I first started, there weren't many brands that catered a wide range of products and shades for our skin and the ladies I've worked on have always expressed this concern to me. I really wanted to help them in whichever way I could hence I started my journey and the first product I ever created were my matte lipsticks!"
What we love: Mila's Velvet Matte Liquid Lipsticks are long lasting and do not dry out your lips. The formula is lightweight, smooth, and soft; as if there is nothing there. It goes on wet and dries to a matte finish. No streaking. Enriched with Vitamin E as well as other moisturising agents, you'll find these matte lipsticks mask proof, transfer proof and smudge proof.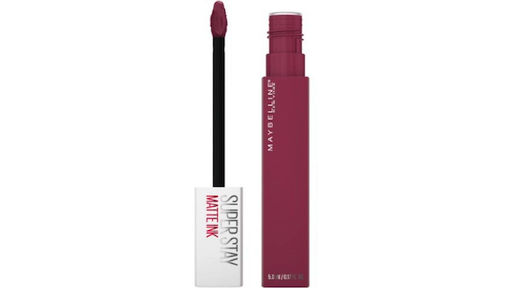 A drug store staple we can't get enough of, the SuperStay Matte Ink™ Liquid Lipstick gives you a flawless matte finish in a range of super-saturated shades. Offering a liquid matte finish for up to 16 hours of mask-wearing or play, this high-intensity pigment is a keeper - COVID19 or not! Available in several colours, the matte ink comes with a unique arrow applicator for precise application.
What we love: Maybelline's Superstay Matte Ink has been a long-standing drugstore staple for many. We love how the formula has changed over time to only become better. Richer pigments with moisturising capabilities also ensure no cracking of lips or visible crease lines.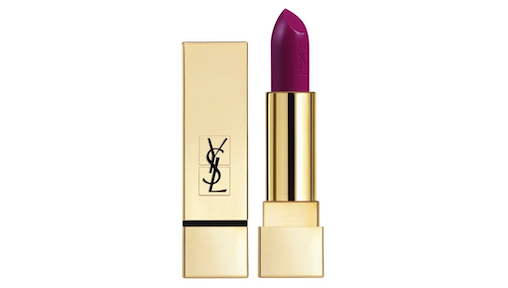 YSL lipsticks are known to be long-lasting and deliver that matte, luxurious finish.
An extra-slim, square bullet lipstick for fashionable women, the Beaute Rouge Pur Couture is a front runner in YSL lipsticks for its super-rich, highly-pigmented formula. This non-drying, creamy lipstick easily glides on and stays put all day without bleeding or cracking.
What we love: The gold encased YSL lipstick has the ability to give a no-budge colour with just one swipe. Don't let that creamy formula fool you! In spite of being deeply moisturising, this YSL lipstick stays on with no loss in colour when you wear a face mask.