During the Colonial rule, Ceylon was one of the most sought after locations for excotic expeditions by British adventurers. They would go hunting and exploring the safaris with their entourage of butlers, cooks and trackers. For a similar glorious safari experience with well-furnished tents fully stocked with food and drinks, embark on an adventurous journey with the Leopard Trails - Bespoke Tented Safaris.
1. Game Viewing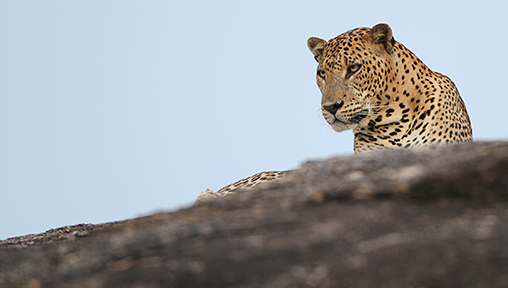 There are game drives into the park twice a day as there are 5 blocks to explore in Yala National Park - one in the morning at 5.30am and one in the late afternoon - when the animals are most active. Guests are accompanied by an in-house ranger who has an astute knowledge of the Yala's wild elephants, leopards, sloth bear, mugger crocodiles and numerous birds on nature trails. For younger guests, there is a Junior Ranger Programme where they can learn about tracks, bird calls and wildlife conservation. What's more, Yala has one of the highest density of leopards!
2. Highly Qualified Ranges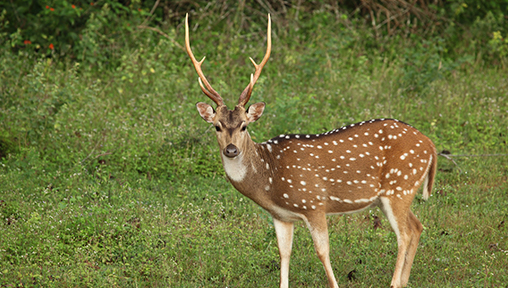 A safari experience is greatly enhanced by professional guiding. The Game Ranges at Leopard Trails have an astute knowledge of Yala National Park and Wildlife which increases the chances for guests to not only spot wildlife but be able to identify them. Arran Sivarajah, our guide for our game, was born in the United Kingdom and moved to Sri Lanka since he was 8 years old which allows him to communicate with guests from all over the world.
3. The Bonfire Experience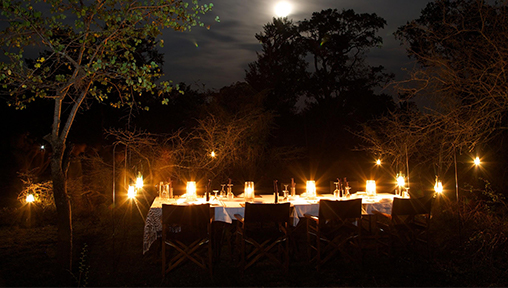 After the evening game, guests return to the campsite where a bonfire awaits. The bonfire allows guests to relax and mingle with each other while enjoying a laid back outdoor jungle experience accompanied by an open bar with butler service. Dinner is served under the stars for an unforgettable evening meal in the jungle before calling it a day.
4. Dining at Leopard Trails
Dining at Leopard Trails includes authentic Sri Lankan Cuisine as well as Western dishes. For breakfast, we had a chef that made eggs, Sri Lankan Coconut Bread, and served fresh fruits such as mangos, papaya, watermelon and bananas. Dinner was a delicious outdoor western barbeque, which included salads and meat accompanied by our choice of alcoholic or non-alcoholic beverage.
5. Glamp Tent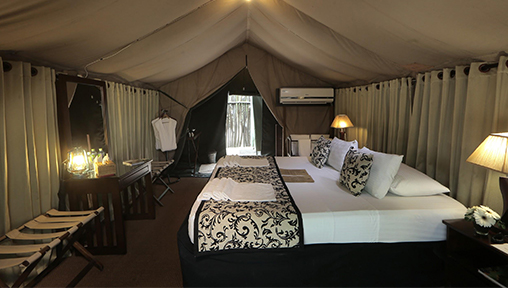 Leopard Trails offer a luxurious 5-star glamping experience as guests stay in an air conditioned 700 sq feet tent with an alfresco shower, king-sized bed, and modern-day amenities. The tents are perfect for families and groups of friends as it comes with a verandah, fully-functioning bathroom facilities and amenities.
For more information, visit their website http://leopardtrails.com/ or email them at [email protected].