beauty
Interview: Dr Sylvia Ramirez Reveals How to Keep Skin Healthy
Published Date
: 21 Apr 2016 11:40

While there's no dearth of aesthetic treatments available today, finding the right place and the right hands can become quite the task. After all, you do not want to leave the aesthetic clinic with more issues than before you came for a treatment.
That's where Dr Sylvia Ramirez and her aesthetic clinic, Cutis Medical Laser Clinics comes swiftly into the picture. Backed with over 20 years of experience in aesthetic medicine, chronic disease epidemiology, nephrology, and transplantation, Dr Sylvia definitely boasts of a wealth of information and expertise that would ensure her patients are in good hands.
Together with the desire to help people look their best, Dr Sylvia started the clinic with her husband to offer a whole range of treatments that are not only effective but supported by extensive clinical research.
So putting her busy schedule aside, Vanilla Luxury chats with Dr Sylvia to learn a little bit more about her beginnings, popular treatments in Singapore and of course, how to keep the skin look healthy and radiant.
Vanilla Luxury: Why did you decide to set up your own aesthetic clinic?
Dr. Sylvia: ​Before starting our own business, I was always focused on "nonprofit" work. Because of the influence of my parents, I've had this desire to make a difference to people's lives without any emphasis on making money. I was first working at NUS, then moved to the Singapore NKF as Head of Prevention and later to another non­profit health care think tank in the United States where I led projects for the US Centers for Medicare and Medicaid Services. These projects aim to improve quality of care and reduce cost of care for patients with high cost chronic conditions such as kidney failure. I continued to work on these projects in a consulting capacity and this has allowed me to be in touch with patients who are in need and who have serious life­ threatening diseases.
It was my husband's idea to combine our main areas of expertise: my aesthetic dermatology, and research and evidence­ based clinical care background as well as his business and marketing experiences to set up a clinic with a unique service offering aimed at making a difference in people's lives.
We set up Cutis Medical Laser Clinics in 2008, now located at Pacific Plaza. Our clinic offers a wide range of dermatological, aesthetic and age management services backed by extensive, rigorous clinical research. We strongly believe that everyone feels more confident about themselves when they look their best, and it is our goal to give our patients the best treatment outcomes.
Vanilla Luxury: Are there any challenges you've faced with setting up your aesthetic clinic?
Dr. Sylvia: ​Yes, there were numerous existing clinics and the first challenge was to emphasize the unique differentiating aspects of our clinic. We focus on the importance of evidence­ based aesthetic treatments, using proven effective and safe US FDA treatments rather than just following the latest trends. In addition, my training in Harvard and being a US­ board certified helped us to reach out to the expatriate community, in particular Americans.
However, the focus on US­FDA treatments required us to invest heavily in extremely costly equipment (rather than on less expensive Korean or Chinese made machines) and it was initially a challenge to make the clinic profitable given the high costs of the equipment, and at the same time, the fact that we were still the "new kid on the block". Not to mention the 2008 financial crisis hit just as we were starting our services. Another challenge that we faced was that we are both foreigners, and we did not have support of family and friends. We built everything from scratch and made our name by sticking to the fundamentals of providing the highest quality service that we could do.
Vanilla Luxury: What should someone consider before going for any aesthetic treatment?
Dr. Sylvia: ​For those considering any aesthetic treatment, I would say the following:
1)      For those thinking about injectables, go to a doctor who is an experienced Botox or filler injector­ perhaps ask your friends for referrals if they are willing to share their Botox secret!
2)      If you decide to proceed, ask the doctor start with small doses­ it is easy to review and reassess your response after 10-­14 days, and the doctor can add more Botox units or fillers if necessary, rather than finding out that you received an amount of Botox or fillers that you're not comfortable with.
3)      Start with a discussion with the doctor and proceed only once you are ready, and when you feel comfortable. Never feel pressured to rush into any treatment.
4)      For lasers and other mechanical procedures such as Coolsculpting, ask about the Quality of Machines­ this may be difficult to judge for a consumer, it is important to ask for evidence that every claim is backed by clinical studies. A US FDA seal also adds a cushion of safety. Recognize that not all lasers are equal. Some of the cheaper machines may have a higher risk of burn and complications. For Coolsculpting in particular (which is a form of "freezing" fat cells resulting in permanent reduction of fat in the treated area), check whether the clinic is "Coolsculpting Certified" which ensures that the providers have a certain level of experience and training.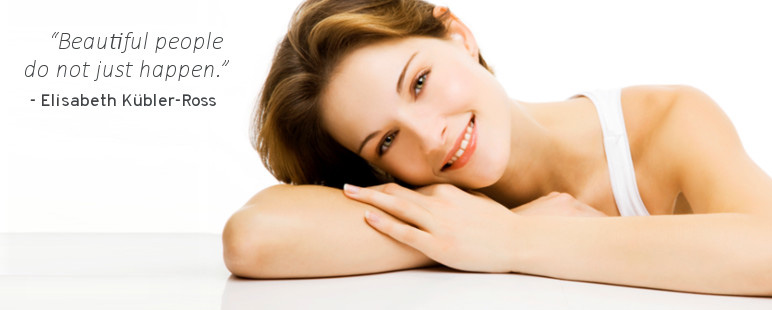 Vanilla Luxury: With your clinic, what are the most common aesthetic treatments sought by women?
Dr. Sylvia: ​I would say the use of injectables such as Botox and Dermal Fillers.
Botox has very real preventive benefits as it can reverse and certainly prevent permanent creasing of the skin due to repeated muscle movement. Botox has a proven track record of safety and efficacy for both cosmetic and medical uses. Many patients new to Botox may be concerned about looking "frozen" or unnatural, but this is entirely technique and dosage dependent. This can be avoided with the use of lower doses of Botox especially if you are new to the treatment. The best result of a good Botox (or filler) treatment is that everyone should tell you that you look good but "no one should know".
Dermal fillers are considered among the best known treatments in restoring the skin's youthfulness and elasticity. It is composed of, hyaluronic acid, which is similar to the hydrating molecule present in our own skin that has been lost over the years.
A common procedure that we do is the "Liquid Lift" which is a special technique for injecting advanced dermal fillers to lift and contour facial features. This results in a gentle natural lift of overall facial features, reducing lines and wrinkles, improving eye bags or "tear troughs", restoring a natural curved "V-­shaped" facial contour with a sharper jawline, and giving you a more rested youthful look. Many patients may not recognize that dermal fillers also improves the long ­term quality of the skin through its collagen­ building properties, thus resulting in a natural rejuvenated look. This treatment is backed by clinical studies for its safety and effectiveness and has minimal or no downtime.
I feel that many of our new patients come to us because of our approach to injectables­ where our goal is really to remove distractions from one's inherent beauty (as described above). It is important to be subtle, and to do gradual stepwise improvement in overall appearance. I like the saying one from one of the filler companies about everyone noticing that you look good, but no one guessing that you've done Botox or fillers. Use of injectables is also where the "art" of medicine is important, in contrast to lasers where these are more the "science" of medicine. The treating physician's own view of beauty and aesthetic makes a difference in the manner in which Botox or fillers are applied, and these are the treatments where patients become most selective with the treating doctor.
Women do make up most of our patients however, we also have several discerning male patients who are open to improve their appearance which makes them feel good about themselves and gives them an edge in business or personal competitions. Interestingly, we also have many "couple" patients, sometimes, husbands actually do more procedures than their wives!
Vanilla Luxury: Are there any treatments you offer that are unique to your clinic?
Dr. Sylvia: We are constantly focused on introducing new products and services that fulfill our criteria of evidence­ based treatments. Centered on the needs of the patients, we are introducing new technologies once they have passed initial evaluation by means of efficacy and safety.
Women make up most of our patients and one of our key focus is to help our patients feel beautiful not only from the outside but also from the inside­ out. This is why we opted to make the Viveve System, which provides an effective and painless treatment for vaginal laxity, available to our patients.
The Viveve treatment is a 30 minute clinic based, non­surgical, and painless medical procedure for treating vaginal laxity as well as improving women's sexual sensation. It offers women a low risk, high reward medical procedure that promotes personal and sexual vitality.
The Viveve System works by cooling and gently heating vaginal tissue. It uses patented radiofrequency (RF) energy to stimulate the body's natural collagen rebuilding processes. Designed specifically for the treatment of vaginal introital laxity, the Viveve System incorporates safety and design features to ensure patient comfort and well­being. Furthermore, Viveve is backed up with proven clinical studies, which fits in with our approach to medicine.
Vanilla Luxury: What are your top tips to keeping the skin healthy?
Dr. Sylvia: ​A healthy skin is like baby skin – firm yet elastic, glowing, even toned, and has a soft and smooth texture without any uncomfortable sensations like itching or burning. We are fortunate to have treatment options that we have available to us these days!
The things we must do to beautify our skin are amazingly similar to what we must do to strengthen our heart, control our weight, lift our mood and live longer and better.
1)      By committing to have a proper diet and exercise, our body will achieve metabolic balance – equilibrium between the intake of nutrients and their eventual loss through absorption or excretion in the body. A healthy lifestyle includes exercising at least 30 minutes a day, having enough beauty sleep and eating plenty of vegetables and avoiding carbs and oily foods. Also, drink plenty of water every day.
2)      Of course, we still need to continue our skincare routine. It is highly recommended to use effective skincare products that are rich in Vitamin C, which promotes collagen and skin structure, and always use a sunblock with Broad Spectrum that protects the skin from UVB and UVA – sun rays that cause premature aging and sun damaged skin. Having a well ­balanced and healthy lifestyle will not only help improve our skin but also our overall health.
3)      Undergoing a non­surgical skincare treatment is another great way to keep our skin healthy, glowing and youthful. Laser Genesis, Limelight and Titan are powerful collagen building treatments that work together to result in skin lifting and tightening. These are otherwise known as the Cutis 3D Non­Surgical Face Lift that will provide you with improved skin lifting and tightness, without any downtime.
Lastly, don't hesitate to take advantage of injectables such as Botox and Fillers. Done properly, these don't just give aesthetic benefits but these have preventive benefits, and particularly for US­FDA approved fillers, there is evidence that collagen building is stimulated resulting in improved skin quality. After these treatments you will walk out with a youthful and naturally refreshed look.
Vanilla Luxury: Outside of work, are there any activities or hobbies that you're passionate about?
Dr. Sylvia: ​Right now, the most important sacrifice my husband and I both make is that we have little or no social life outside of the clinic, our other businesses and our travels. We are working most of the time and are also traveling a lot.
During the times I am not working in the clinic, I also work as a Chief Medical Officer for a US-based dialysis chain which continues to help me enhance my skills as a physician. We generally spend non-­working hours catching up on great books and on bingeing on TV shows (Nordic Noir is currently our genre of choice).
Vanilla Luxury: If not the aesthetic practice, what else would you have pursued?
Dr. Sylvia: I would be practicing nephrology ­ either in the academic, nonprofit or dialysis sector. As mentioned, I am still involved in chronic disease as Chief Medical Officer of DaVita Asia Pacific. DaVita is the largest dialysis operator in the US and has established a presences in China, Taiwan, Singapore, Malaysia and India.
Dr Sylvia Ramirez is the Medical and Scientific Director of Cutis Medical Laser Clinics. Cutis Medical Laser Clinics is located at 9 Scotts Road, #08-07, Pacific Plaza, Singapore 228210.  Visit their website at www.cutislaserclinics.com to know more about what they do or contact them at +65 6801 4000.