The concept of beauty might be subjective but the combination of beauty with brains and an entrepreneurial spirit is no doubt lethal. This International Women's Day, Vanilla Luxury celebrates three beautiful women who have ventured into the beauty business with great vigour and sass.
1. Sital Gill Phichitsingh, Owner of Powella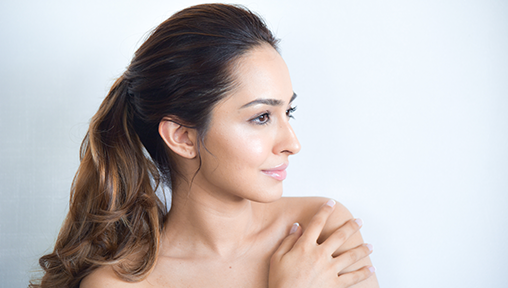 A student of law and commerce soon after graduating realised the many hurdles Thailand was going to put her through to practice either one of them. It was in that moment of strain that Sital Gill Phichitsingh received seed capital from her father and launched Powella, a beauty and skincare distribution business.
Vanilla Luxury: What made you start your own beauty distribution company?
Sital Gill Phichitsingh: I started Powella initially as a medium to explore the world of entrepreneurship. With this I started understanding what was lacking in the market - a high quality, affordable and natural certified skincare brand in Asia. Since I was already using Olive Natural Skincare for the last 8 years then and buying it in bulk every time I visited New Zealand, I decided to make this Powella's first venture - to distribute Olive within Asia, starting with Singapore. Now, Powella is available in Sephora stores across Asia, major department stores and online. We also distribute mineral makeup, natural haircare and baby related products.
Vanilla Luxury: What is your beauty secret?
Sital Gill Phichitsingh: I like to keep it simple. Less is more when it comes to skincare. I use a mild and effective cleanser, followed by a face oil and moisturiser daily to ensure I look radiant despite sleepless nights with the baby. I also indulge in a weekly face scrub and face mask all in Olive's range. Consume lots of water and antioxidant-rich fruits.
2. Ms Fadilah Majid, Director of Spa Jelita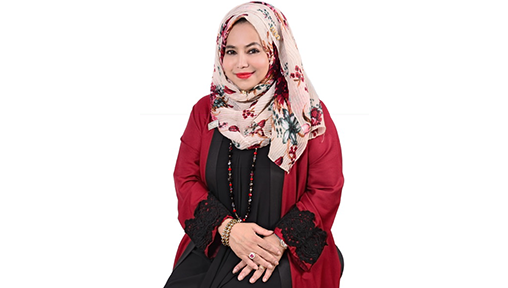 Starting her career as a business journalist with Singapore Press Holdings, Ms Fadilah Majid rose to become the Business Editor leading a business desk known as Ekoniaga. Throughout her 27 years in Berita Harian, Ms Fadilah covered local and overseas assignments travelling extensively to America, Europe, Malaysia, Taiwan, Korea and Indonesia.
After 27 years as a Business Editor, she decided to leave a comfortable job to enter the business world when she bought over Spa Jelita in May 2014.
Vanilla Luxury: What made you want to join the spa industry?
Ms Fadilah Majid: Spajelita has been an established brand and is the only Arabian spa in Singapore. I believe the spa industry is an important part of Singapore's health and wellness sector and is one of the few businesses to have demonstrated resilience. Also, I have a passion and love for beauty, spa and wellness. I have been a spa-goer since my younger days until today.
Vanilla Luxury: How do you handle the competitive nature of the spa industry?
Ms Fadilah Majid: I hold my personal philosophy that the spa market is big enough for as many quality competition as it can be. I view my competition with respect and love to interact with entrepreneurs from the same industry.
I am currently the Vice President of Singapore Malay Chamber of Commerce and Industry in Singapore where I lead the committee for wellness cluster of the Malay Chamber. Wellness Cluster is for the wellness businesses to come together overcoming competition mindset, collaborate and complement, leading to the integration and growth.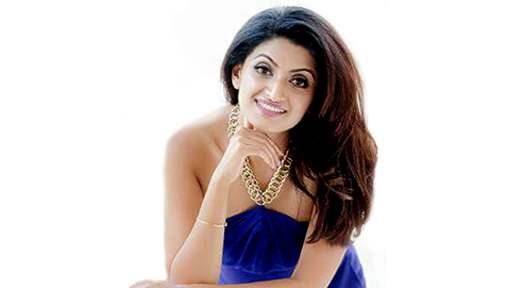 An advocate of beauty, Gayathri Menon is a woman learned of varied arts. She began with fashion designing and then made a switch to merchandising. Next, she tried her hand at wardrobe styling and after that to makeovers. Gayathri is an award-winning professional makeup artist who was recently acknowledged with the CMO Asia Women Leadership Excellence Award in 2018 in professional makeup and image consultancy.
Gayathri loves to travel for destination weddings and photo shoots, as well as to conduct makeup and hair workshops.
Vanilla Luxury: Tell us about your work as a makeup artist.
Gayathri Menon: I love meeting people and showing women especially, that they are beautiful the way they are. It's amazing how a little makeover can boost a woman's confidence tremendously, and make her love herself a little more.
Vanilla Luxury: What is your beauty secret?
Gayathri Menon: Believe you are beautiful irrespective of shape, colour and size. Beautiful skin is the best bonus one can have. So, show your skin some love first. What you put on top can be minimal.