Vanilla Luxury: Tell us a bit about yourself.
Aliya Dossa: I was born in Canada and was working in the banking sector in Montreal when I decided to change my career path to follow my passion for jewellery design. When I was growing up in Montreal, I developed a deep appreciation for the fine arts, festivals and architecture of the French Canadian culture.
Vanilla Luxury: Why did you start your own jewellery brand and what are your inspirations for the designs?
Aliya Dossa: From an early age I had an interest in design and having a finance background has enabled me to develop my jewellery business. If I'm not designing, I am actively developing new strategies and business objectives. The jewellery brand was named Fervor, which means intense passion, signifying the passion that I have for my own jewellery creations.
I have, at different times in my life, lived in North America, Middle East, Africa and now in Asia. Having immersed myself in different cultures, I have learnt to speak six languages fluently and am inspired by the array of cultures I have been exposed to. These cultural influences are translated into my designs.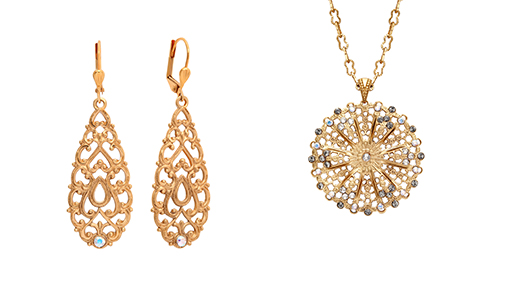 Vanilla Luxury: Tell us about one of your collections.
Aliya Dossa: All designs start off as hand sketches. The Paris 1919 collection is a range that captures the style and lustre of art deco jewellery that embraced the imagination of designers in the 1920s and 30s. I have sourced original pieces and made new moulds to reproduce genuine designs from that era. Cast in a brass alloy then plated in 24kt gold, these designs are then aged through a process of overlaying an additional layer of 14kt gold to specific areas and finished with the finest Swarovski Crystals.
I am currently working on my next collection which is going to be designed in silver and incorporate semi-precious gemstones.
2. Didi Salleh & Sharifah Juliana, Co-Founders of Peppermint Avenue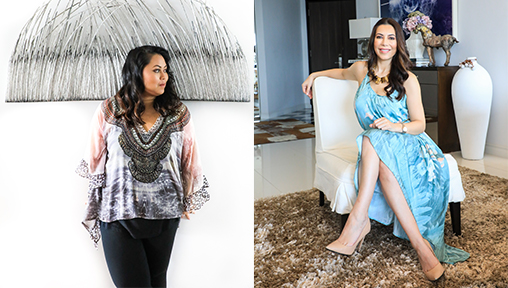 Vanilla Luxury: Tell us a bit about how you started Peppermint Avenue.
Didi Salleh: I started an online clothing store in 2011 and then shifted my niche to selling resort wear in 2014. I met Juliana at an event in 2016 when she was a budding entrepreneur back in Los Angeles and we instantly clicked. An idea trickled to a conversation which turned into a meeting, and eventually a business plan.
We incorporated resort wear and jewellery to rebrand Peppermint Avenue as a holistic lifestyle label for the adventurous, carefree, cosmopolitan woman. Since starting in Kuala Lumpur, it has been a roller coaster ride expanding our reach globally through international shipping.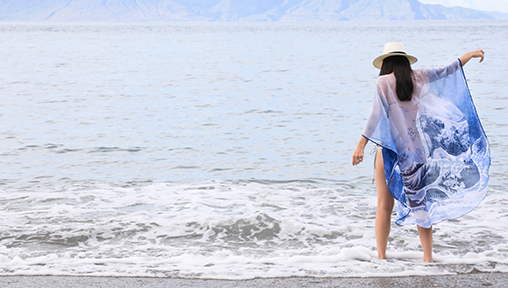 Vanilla Luxury: What are the #PEPPISQUADGOALS?
Didi Salleh & Sharifah Juliana: Our squad consists of women who are no longer defined as mothers confined to the kitchen or household, but liberated and living in the metropolis of their prime. At Peppermint Avenue, personal style is applauded and cultural curiosity encouraged. We want women to strive to be their best and to do things in a way that is uniquely their own. The Peppi Squad should identify as being always optimistic, often irreverent and wonderfully original.
Vanilla Luxury: What does the future hold in store for Peppermint Avenue?
Didi Salleh & Sharifah Juliana: Peppermint Avenue will soon be venturing into the beauty category with a special couture nail lacquer. We also have a personal goal to build a charitable foundation to aid single mothers. We want to help them achieve their dreams whether it is to pursue further education at university or to become a professional government agent who moonlights as an international spy by the name of Mrs Smith.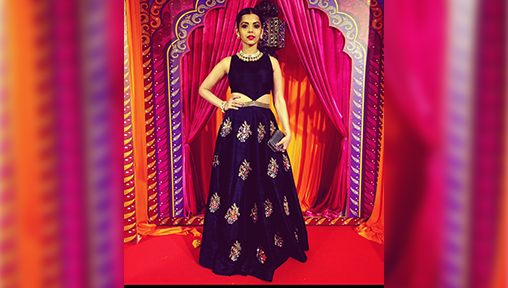 Vanilla Luxury: Tell us a bit about your background.
Akanksha Gajria: I worked with Manish Malhotra for 6 years as part of his design and styling team. I had the opportunity of working extensively on a number of Bollywood films including Yeh Jawaani Hai Deewani, Chennai Express, Rockstar, and Jab Tak Hai Jaan. We created entire looks for the characters in these films.
Vanilla Luxury: Why did you start your own label?
Akanksha Gajria: The reason I started the Akansha Gajria Label in 2014 was to have my own individual medium to showcase my many moods through clothes. Creating a head-to-toe look for an individual can become such a personalised process. I get a high when I get to choose everything from their hairstyle and makeup to their jewellery and outfit for a particular function. A human being becomes a live presentation of your vision and nothing can match that feeling when you see your work in the flesh.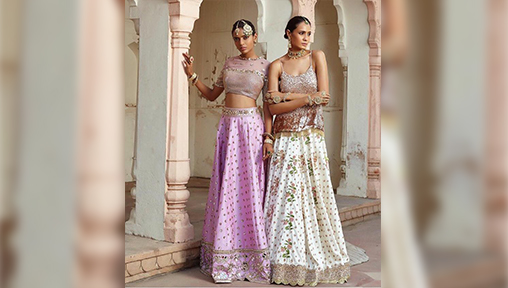 Vanilla Luxury: What are some of the challenges you had to face?
Akanksha Gajria: The challenge has been to make sure I create a unique identity for my creations and sustain my position in the industry without coming across as repetitive. One can always get swayed by commercials but the biggest challenge so far has been to keep the creativity flowing. I yearn to constantly try something new as it helps bring a new shade to the label and extend myself to the market that hasn't reached its full potential. For example, I have just launched a capsule grooms wear collection to tap into the menswear market.