When it comes to gourmet food and ingredients, you know you can't go wrong with Japanese food. The land of the rising sun is known globally for its flavourful cuisine, skilful culinary chefs, innovation, and focus on quality premium products.
People from all over the world fly to Japan to experience authentic Japanese food and have a taste of their fresh seasonal produce, especially the Japanese delicacy, uni. However, with Covid-19 travel restrictions, flying to Japan for their famous cuisine may not be a viable option for the seeable future.
Nonetheless, you can still indulge in freshly flown-in premium Japanese fruits and fresh seafood from Toyosu Market in Tokyo, delivered to your doorstep right here in Singapore.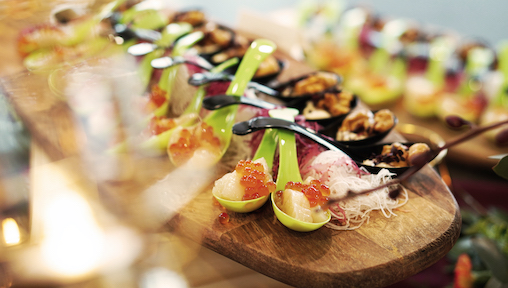 The Toyosu Market in Tokyo, Japan is the world's largest wholesale fish market. Located in the Toyosu area of the Kōtō ward, the state-of-the-art facilities at this Japanese fish market ensures quality temperature control and sanitary conditions to maintain the freshness of food products. 
Treat yourself to a Japanese feast of the sea with the freshest uni, succulent scallops and glistening Ikura (Salmon Roe) exploding with rich umami taste on your tongue. You'll also find delicious king crab legs and Zuwai crab sticks, as well as hard-to-find delicacies such as Kazunoko (Herring Roe) and Mentaiko (Pollock Roe).
Savour authentic Japanese flavours with fresh seasonal produce air-flown from Toyosu Market and delivered right to your doorstep!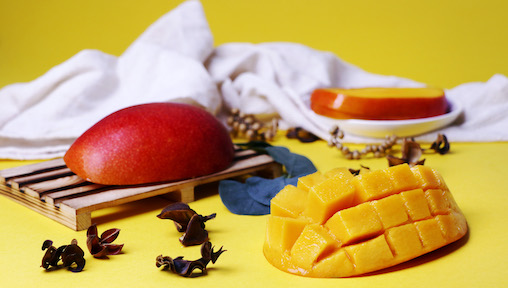 Satisfy your taste buds with a luscious fare of heavenly scented premium fruits from Toyosu Market. You'll find the finest selection of seasonal Japanese luxury fruits from spring berries, summer stone fruits, fall pears and winter citruses. 
Which Japanese fruits are in season now? Muskmelons, Yubari Melon, Delaware Grapes, Kyoho Grapes, Pione, Shine Muscat, Shinago Gold Apples, Akibae Apple, Amaou Strawberry, Awayuki Strawberry, Ooishiwase Plum and Peaches.
Enjoy an array of in-season exquisite fruit selections from premium dealers in Japan, freshly hand-packed with love. Simply place your order before Friday noon, and you'll have the fruits delivered right to your home within the week!
These delicious fruits make even a perfect gift for yourself, your loved ones, housewarmings, birthdays, corporate meetings, gatherings and more.
Sign up for the Sky Premium One Day Membership Trial to enjoy the member-exclusive Harvest of the Season luscious Japanese fruit set (worth SGD 450) at only SGD 140 (including doorstep delivery).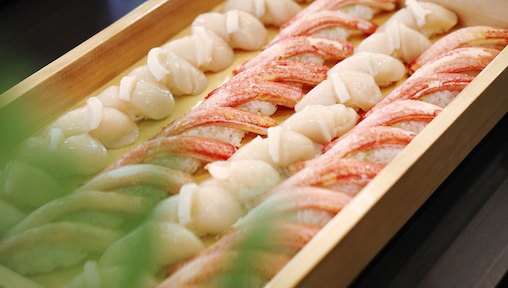 Sky Premium International a members' club offering exclusive privileges and personalised services thoughtfully curated by Good Life tastemakers and panel advisors.
At Sky Premium, the good life encompasses Travel, Wine & Dine, Shopping and Wellness. When you join as a Sky Premium member, you enjoy perks such as privilege stay rates and extended check-out times at hotels all over the world; best-in-house tables, favoured menu prices, exquisite wine pours and sweet treats at Singapore's best restaurants; access to closed-door invites to collection launches, exclusive online and in-store deals, rewarding order packages and exquisite gift sets from lifestyle brands in Singapore; and upgraded spa therapies, hair treatments, health assessments and preferential gym fees at various luxury spas and wellness clubs.
With over 200 unique brand partners, Sky Premium takes the guesswork out of dining and vacationing, so you can focus on the pure joys in life. Notable brand partners include the Banyan Tree Group, InternContinental Hotels Group, NAMI at Shangri-La Hotel, Rang Mahal at Pan Pacific Singapore, Kew Organics, Sugar K Organic Peel Bar, and many more.
Sky Premium brings you handpicked recommendations. All year round, all with one card — discover life's treasures that await you. The Good Life beckons.
*All information is accurate as of 16 July 2020.