If you're looking for chic Indian jewellery, whether traditional or modern, we present to your 4 brands that ship worldwide. Each brand has its own distinct style and unique collections. We spoke to the Founders to know more about their brand and their favourite pieces.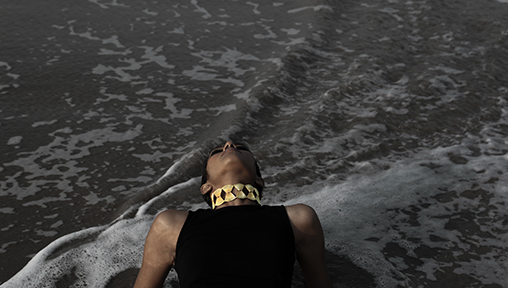 Established in August 2015 by Eishita Puri with the philosophy that 'Imperfect is Beautiful'. Eurumme is handcrafted in India and every Eurumme design reflects a raw aesthetic, resulting in pieces that are minimal yet statement, subtle yet striking, and contemporary, yet timeless. Eurumme has since been adorned by a number of celebrities including Sonam Kapoor and Aishwarya Rai Bachchan.
Vanilla Luxury: What is your favourite piece from your unique collection?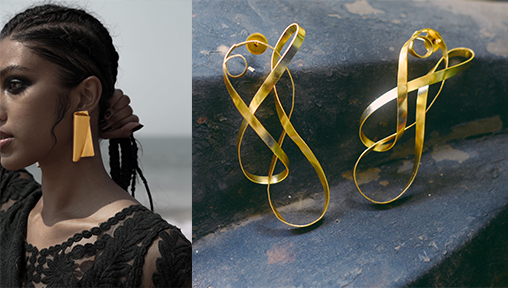 Eishita Puri: It's so hard to pick one! There's a story behind every collection. I find inspiration in human behaviour, issues close to my heart like nature and the environment, personal experiences and emotions. I try and depict that via jewellery as an art form. Here are two of my most favourite pieces: The Fold Earrings and Ribbon Earrings.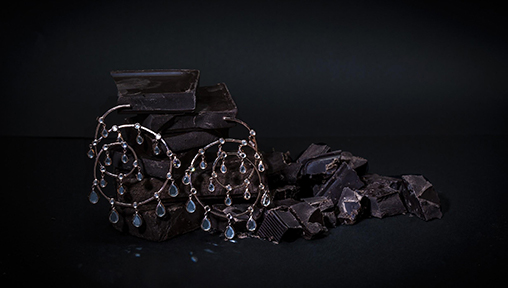 Epitomizing modern Indian glamour, ISHARYA is a premium designer jewelry brand founded by sisters-in-law Gauri and Radhika Tandon. Inspired by India's intricate and vibrant style, ISHARYA blends modern techniques with heirloom details to create on-trend, high-quality jewelry that is provocative and sophisticated, designed to fuse a California chic aesthetic with Bollywood glamour. ISHARYA jewelry has been featured in countless global fashion magazines and spotted on Hollywood A-list celebrities such as Gwyneth Paltrow, Halle Berry, and Jennifer Lopez.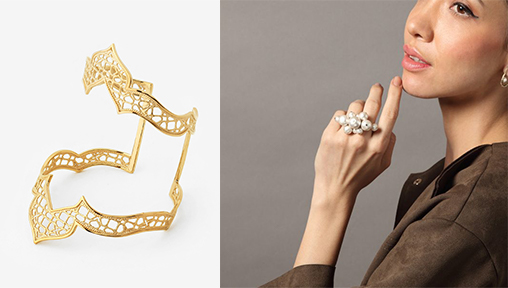 Vanilla Luxury: What is your favourite piece from your unique collection?
Gauri Tandon: I think nothing completes a look like a statement cuff. My favourite ISHARYA filigree cuff is my go-to for instant glamour - it never fails.
Radhika Tandon: I love dramatic cocktail rings. You don't need an occasion to slip one on and they make you instantly feel stylish and special. The right ring elevates your look and mood so easily. My favourite is my ISHARYA two finger Maia pearl statement ring.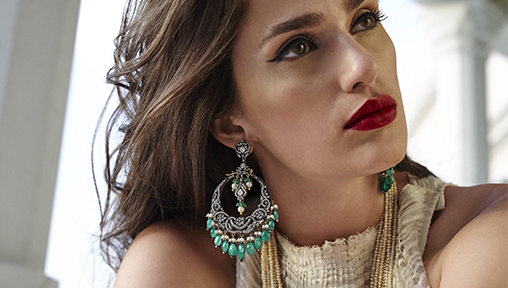 Amrapali Jewels is an internationally renowned luxury Indian jewelry brand that traces its origins to the year 1978, when Mr. Rajiv Arora and Mr. Rajesh Ajmera took upon themselves the task of showcasing to the world the exclusivity and magnificence of Indian heritage jewelry. Every jeweled piece is created with the help of master craftsmen and goldsmiths within and around Jaipur. Amrapali Jewels' loyal clientele include royalty, corporate honcho's and celebrities from across the globe. Amrapali Jaipur is a celebration of the timeless Indian art of adornment and authentic master craftsmanship.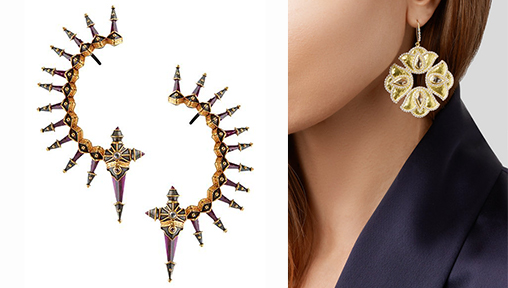 Vanilla Luxury: What is your favourite collection?
Amrapali Founders: Dark Maharaja because its quirky and edgy.
Vanilla Luxury: What are the must-have pieces this season?
Amrapali Founders: Our net-a-porter - exclusive collection of "Rajasthan".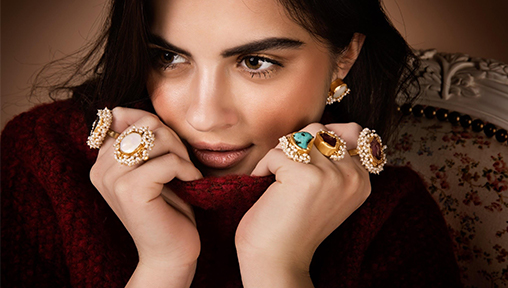 Avant-garde yet classic in inspiration – Zariin designs eclectic, bold, and sophisticated pieces that are built around each stone. Zariin has quickly become recognised for their unique craftsmanship, as well as creative incorporation of fascinating stones into contemporary, luxury and statement making jewellery. Lovingly handcrafted by artisans in Jaipur, India, who are indeed paid a fair price, Zariin has been selling their jewelry to stores worldwide, across 21 countries.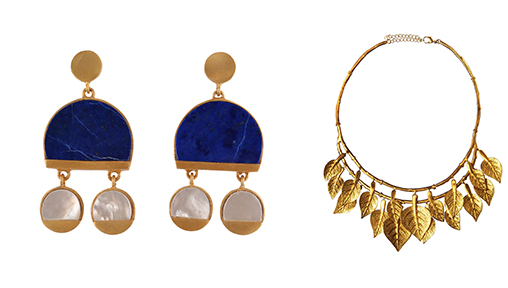 Vanilla Luxury: What is your favourite piece from your unique collection?
Mamta Gupta: It's hard to have one favourite Zariin piece. When you are literally surrounded by jewellery everyday, you are sure to get spoilt for choice. These days, I can't seem to get enough of the earrings from our latest Absolute 2.0 collection. The blue of the lapis and the white of the mother of pearl stone, together create an ethereal look, which I can't seem to get enough of!
Vidhi Gupta: My goto piece is this necklace from our Ship of Theseus collection, which we had made in collaboration with the famous paper sculptor Sachin George. It is sure to uplift and punctuate any outfit.