Braun Büffel is a leading luxury German brand with over 100 years of heritage, invested in creating high-quality and premium leather goods. Managing Director and Owner of Braun Büffel, Christiane Brunk is the fourth generation of the Braun family to helm the family business.
Her vision is for Braun Büffel to become a leading and sustainable global luxury brand with a strong omnichannel presence. Christiane Brunk shares with us how she ensures that the luxury brand continues to be known for its exquisite workmanship to produce elegant leather bags and accessories like Braun Büffel wallets with a contemporary appeal.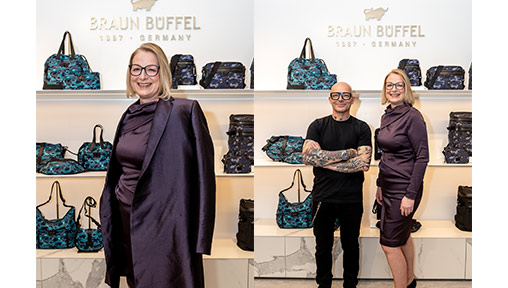 Vanilla Luxury: As the first woman in the family to take on the reins of Braun Büffel, how do you see yourself as an innovator in today's era?
Christiane Brunk: For about ten years, I worked together with my father and he prepared me well to take over the operations back in 2005.  
I see myself as a change-maker. I'm not afraid to step out of my comfort zone and embrace change. It's not instinctive initially, but you'd be amazed at the opportunities that open up when you do. It's critical in today's dynamic environment for one to be flexible and nimble, as well as to be willing to disrupt yourself. 
I aim to create a culture where everybody feels empowered; where diversity drives fresh thinking and innovation. Leaders must ensure the company stays grounded in those values – through thick and thin.  I focus on being bold, caring and authentic.
Vanilla Luxury: What initiatives have Braun Büffel taken in the steps towards sustainability and eco-conscious luxury fashion? 
Christiane Brunk: For a House with a rich heritage of over 132 years in the art of leather craftsmanship, we constantly challenge ourselves to think ahead and ask how we can ensure that sustainability becomes more efficient and effective throughout our business.
The leather itself is sustainable as hides and skins are by-products of the meat industry. Leather is one of the oldest forms of recycling and upcycling as leather goods manufacturers turn them into beautiful products. As leather is a long-lasting and durable material, Braun Büffel products can be seen to be prudent and a wise investment.
This is where we start to introduce sustainable materials, such as recycled nylon into Braun Büffel collections. We have also introduced a sustainable leather collection- The Bully collection, a whimsical interpretation of the House's buffalo logo. The entire collection is crafted from a composition of the leather cut-offs from the season creatively and innovatively, reinforcing our commitment towards environmental sustainability in reducing waste.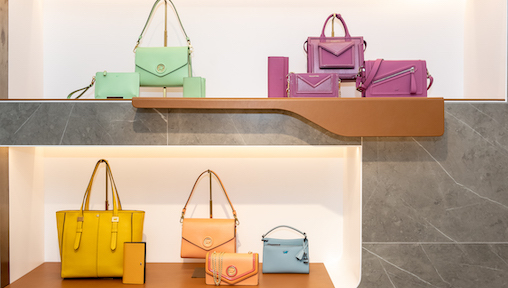 Vanilla Luxury: As an affordable luxury leather brand, Braun Büffel has maintained a strong competitive pricing positioning for years. How else has Braun Büffel maintained its competitive edge?
Christiane Brunk: We are innovative in our designs, and stay true to our brand philosophy of excellent workmanship and quality leathers, paired with an honest and fair price-point.
We maintain and foster positive relationships with our partners and suppliers. Over the years, we have worked very closely and have fostered a close relationship with stakeholders in our factories and leather tanneries. Through these strategic partnerships, we are able to manage our costs, allowing us to keep our prices affordable while not compromising our quality.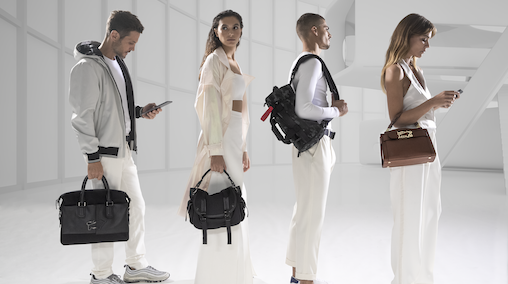 Vanilla Luxury: Looking ahead to the new decade, what's in the pipeline for Braun Büffel globally and in Asia?
Christiane Brunk: To continue to register strong performance for Braun Büffel, be involved in the product development process, and, ensure that the products stay true to the brand's ethos of functionality and quality. 
My vision and goal for Braun Büffel, are to establish a strong omnichannel presence within the industry, along with the support of the millennial and upcoming Generation-Z customers.