lifestyle
Fun and Romantic Date Ideas for Couples in Singapore
Published Date
: 20 Aug 2020 10:00

Looking for fun dating ideas for couples in Singapore? Choose from one of these and it'll give you a date(day or night) to remember!
Are you looking for fun and interesting dating ideas in Singapore? If you are bored with the usual dinner date, here's how you can add that extra spark to your relationship with some fun and unique date ideas. From physically challenging or downright sensual to working up those grey cells, there are ample dating opportunities that this city has to offer. Take a look at some of these dating idea options that work for long-term couples or first time dates - choose wisely and you'll be sure to have a day (or night!) to remember.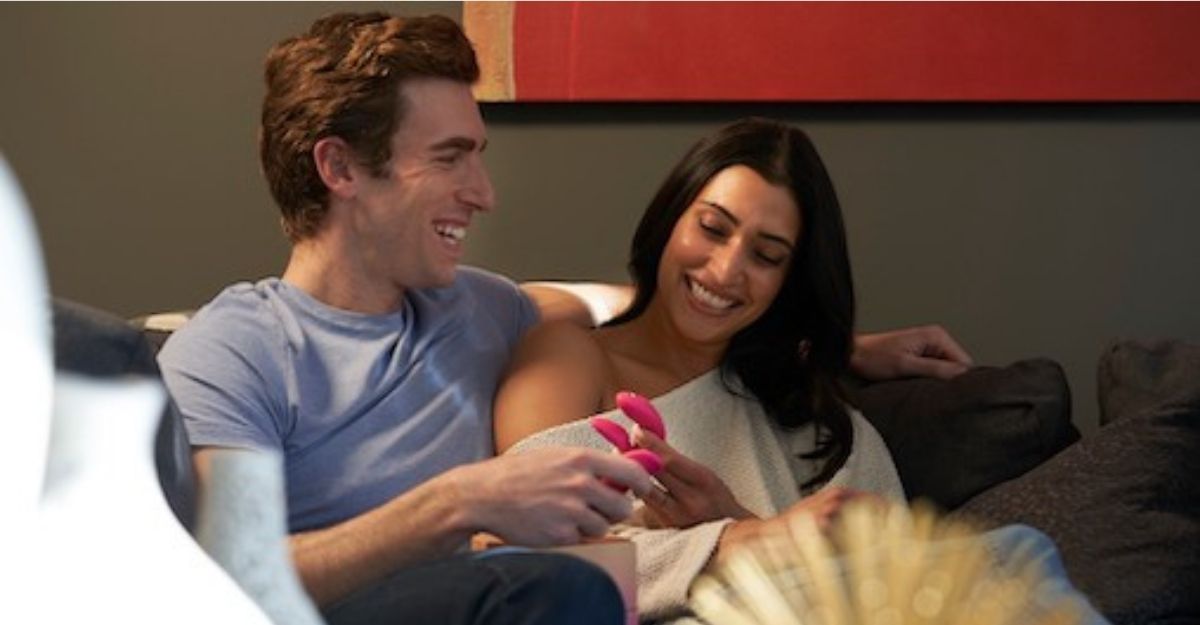 Dating Idea 1 - Get Intimate
Need dating ideas that aren't run of the mill, boring? If the kids, work or stress is bringing you down, there's no better way to spend quality time together than to rev up things in the bedroom(or wherever you like!). Choose from an array of lingerie, sex toys, vibrators or other pleasure gadgets at Horny.sg. A professional adult shop established since 2011, they understand that many often find it embarrassing or inconvenient to purchase adult products in the public - this is why their online store is equipped with a range of luxury and best selling brands of adult toys and lingerie from across the world. What's more they offer same day, discreet delivery! Whether its best-selling brand LELO, We-vibe, Lovense,  or Fun Factory, you'll know you are investing in quality products that meet all safety standards.  
Get things going with some gorgeous lingerie such as Babydolls, Bra Sets, Erotic Body Stockings and more from leading brands such as AnnaMu's(30% off until the end of Sept). Next, give one of the world's most intuitive couples vibrator a shot. We-Vibe Chorus comes with an adjustable fit, touch-responsive controls and hands-free vibrations that take intimacy to a whole new level. The We-Connect™ app lets you play together, even when you're apart- how's that for long-distance love! 
Want more? How about gifting him or her the Fifty Shades Of Grey - Pleasure Overload gift box! Get ready for ten incredible days of sexual intrigue and delight with this tantalizing gift box. Share the thrill of opening a mystery door each day to discover a sensual or bondage treat, with items for him, her and both of you.
The sensual pleasure toys offer all kinds of intimate stimulation, while the bondage accessories make the perfect introduction to sensory and restraint play - hows that for a dating idea!
Where? Online or at their store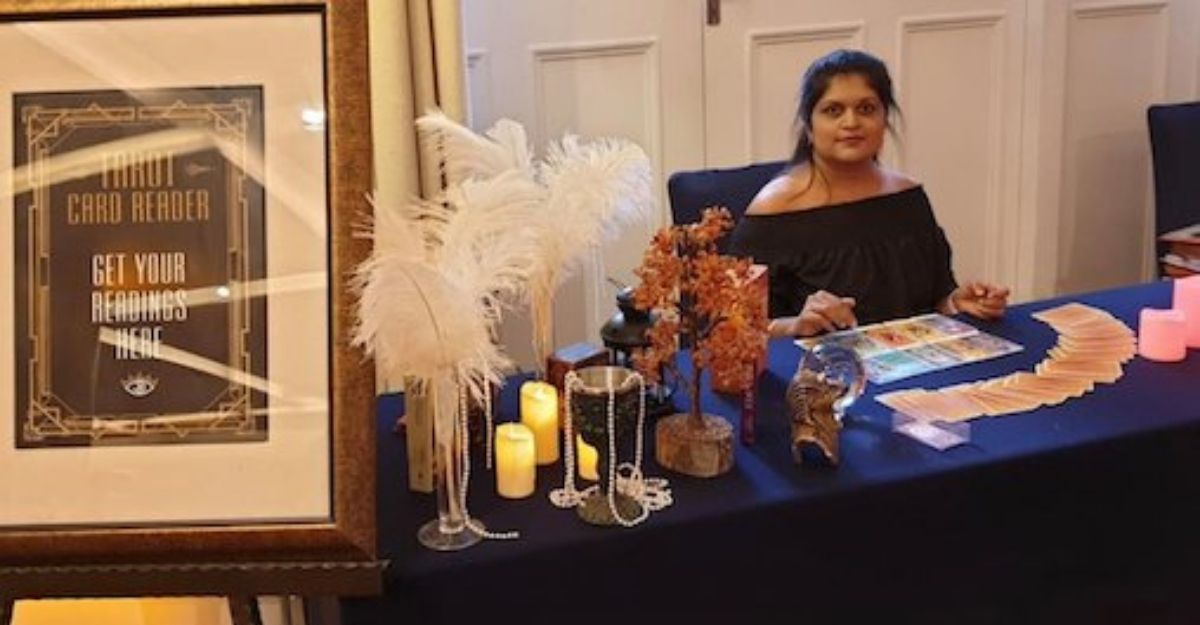 Dating Idea 2 - Get your Tarot Cards read
We don't recommend it for your first date, but serial daters should give tarot card reading a chance! A fun way to find out if you have a future ahead - you can get a perspective on yourself, your partner or life in general. Tarot Mamta is one of the most sought-after Tarot card readers in Singapore and does readings both online as well as in person. Tarot Mamta learnt tarot reading from a gypsy woman in London many moons ago. She has been doing tarot reading for over 18 years. With an international clientele, she combines ancient wisdom with the mysterious art of tarot card reading to guide her clients through their challenges.
Currently based in Singapore, she provides private tarot card readings, online tarot card readings, Yes/No/Maybe Tarot Class via Zoom, basic and advanced tarot courses. She also offers meditation classes, energises crystals and more. 
Tarot Mamta works with a range of clients and helps resolve a variety of challenges including their love life, career, fortune and more with a dash of magic and spirituality.
How does a couple gain from a tarot card reading? In one word - clarity. Whether you are looking for solutions or for a holistic perspective for life's challenges, a Tarot Card reading session will guide you and your special someone with answers and insights.
Where? Tarot Mamta's rates starts from $60 for 30mins and $120/hr appointments or alternatively sign up for online or even email Tarot Card reading sessions with Tarot Mamta. You can also book a tarot card reading via a phone call, SMS, WhatsApp, Facebook, Instagram or Skype.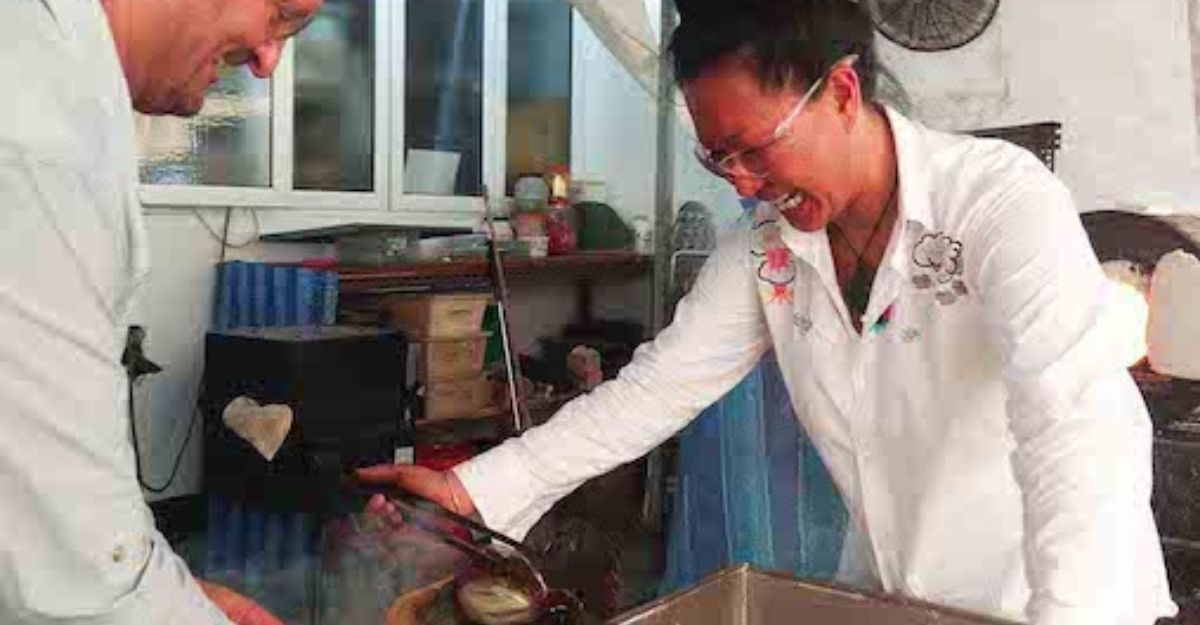 Dating Idea 3 - Get Crafty at Art Class
Want to get hands-on experience in creating beautiful art on your next date? Art Glass Solutions has just the course for you and your partner. They offer a range of creative experiences for couples and individuals alike. This Valentine's Day, if you are looking for fun and an unconventional date idea in Singapore, attend their Hot Glass Session and develop a newfound appreciation for hot glass making with your date. 
The Hot Glass Sessions will explore the alluring colours and beauty of glass. Couples will experience a 'hands-on 'workshop to appreciate the skills and techniques involved in sculpting objects made with molten glass. From learning to shape the glass with the technique of hot glass blowing, couples will have the opportunity to create personalised and unique keepsakes in the form of a tumbler, small vase or oil lamp to remember your date. 
Where? Art Glass Solutions, Whatsapp (+65) 9827 4760 for more details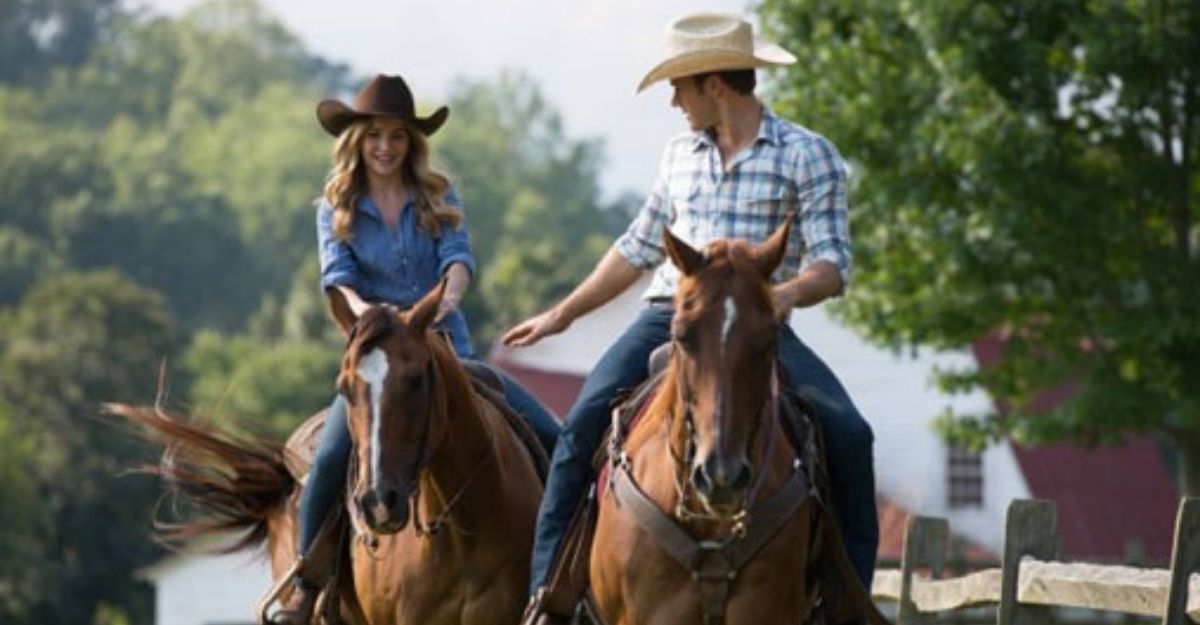 Dating Idea 4 - Horse Riding
Beginner, novice or experts - you'll find horse riding at Gallop Stables, a unique way to spend time with that special someone on your date. Offering a wide variety of lessons from beginners to advanced ranging from flat work to jumping either in a private, semi-private or group lessons, Gallop Stables make for a fun day out for both experienced and non-experienced riders. Show your adventurous side and bring your date to the stables and imagine your perfect Jane Austen moment on a romantic horse ride together. Gallop Stable in Pasir Ris has hour-long rides for inexperienced riders and a Café too for a post stallion riding feast. A companion horse handler walks with you of course, so there's sure to be no sad endings to this dating(love) story.
Where? Gallop Stable
Dating Idea 5 - Escape into a Virtual World
Locked room games where you and your date figure out a solution to a puzzle – that's an Escape Room for you. Based on the game requirements and room requirements, you could be alone, with your date or with other fun participants too. The First and largest reality escape game provider in Singapore, Xcape provides you with an alternate way to spend that weekend evening (or day). Giving participants the ability to participate physically and mentally in the fun yet sometimes hard to solve games, Xcape is for those of you that want to steer away from the usual date.
Where? Xcape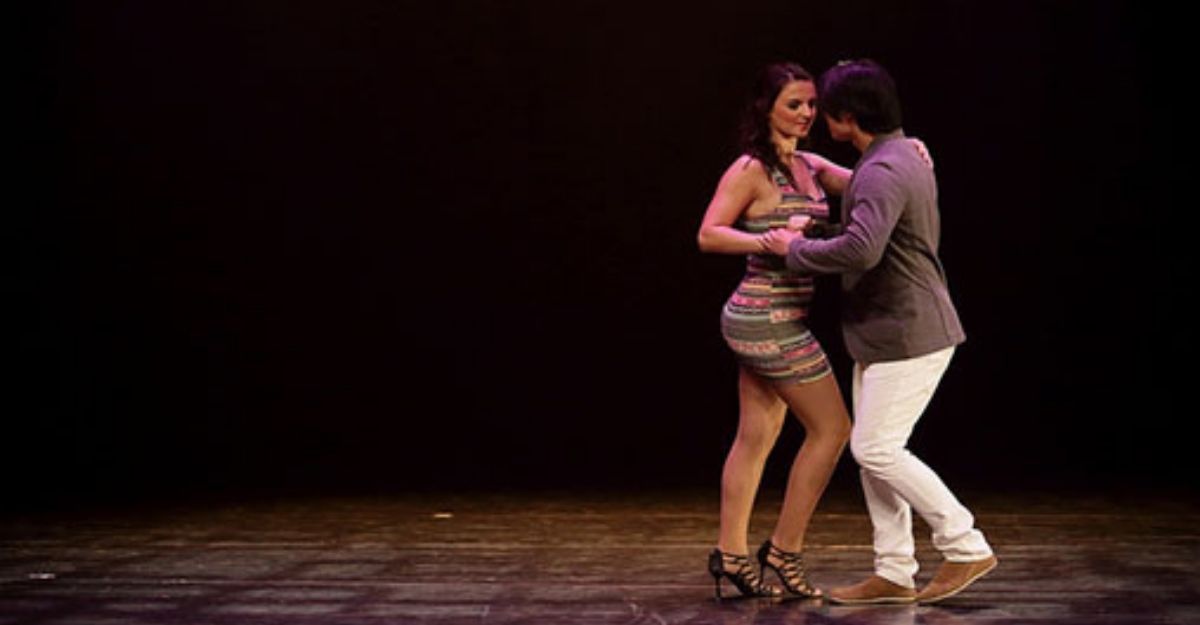 Image: Dance Showcase 2015 by MusicalNieuws
Dating Idea 6 - Kizomba Dance Lessons
Whether it's a reason to exercise or reconnect as a couple, dancing lessons are always fun when it's the two of you. Salsa, give way to your sexier, sultrier cousin, Kizomba! Kizomba is a dance and style of music that developed in Angola in the late 1980s. Similar to Caribbean quick rhythm, this dance is all about connecting with your date.  A very close dance, with little or no distance between you and your partner -  this may not be one to try with strangers. The Studio runs Kizomba classes for a group, but you can always sign up as a couple and enjoy making new friends while grooving too!
Where? The Studio SG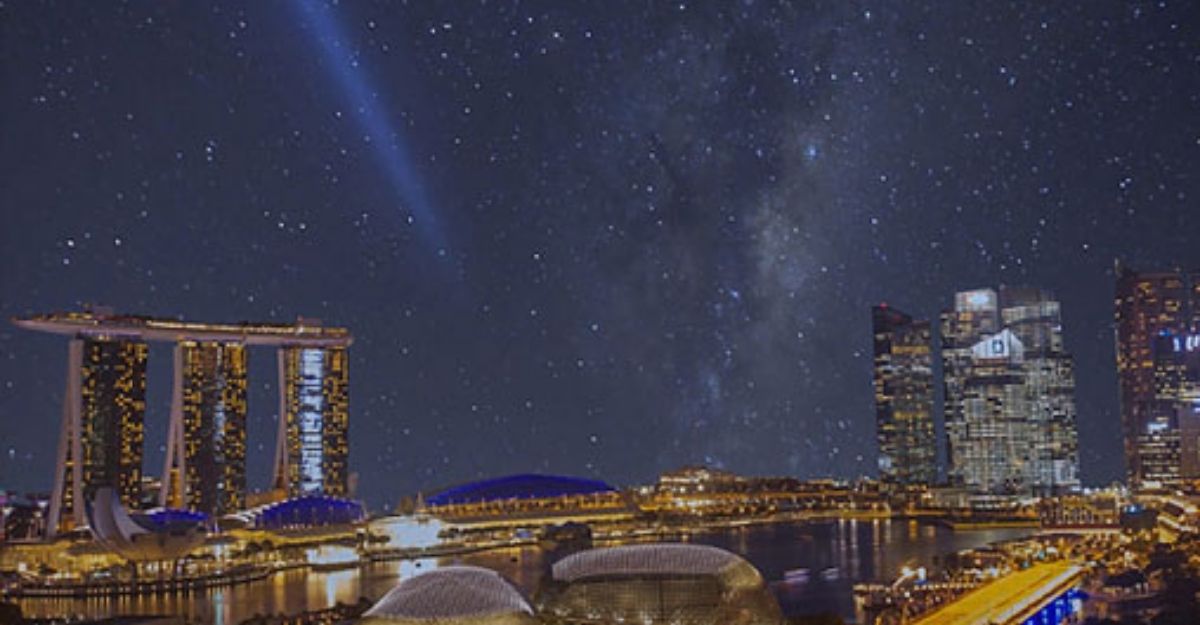 Dating Idea 7 - Star Gaze
An outdoor movie isn't the only way to get closer to the stars of the galaxy in Singapore. The Singapore Science Centre offers free star-gazing sessions. The observatory is a fun place to discover the surrounding stars with your date and perhaps catch a meteoroid shower while you are it too! For those couples interested in exploring astronomy further, there are talks and other events that you can look up as well.
Where? The Observatory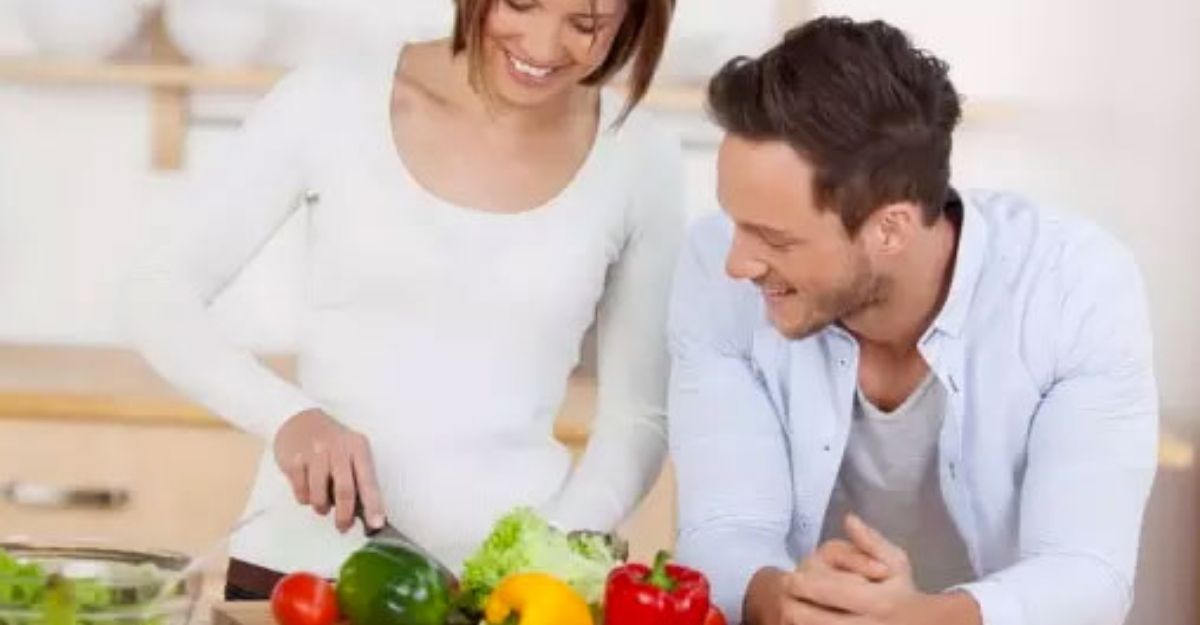 Dating Idea 8 - Cook Together
One great way to spend time together on a date is to do something different, interesting and involving multiple senses. Try your hand at learning how to cook a 3-course Japanese meal or perhaps meet new people at a Wine tasting and cooking session. Roll out pasta with your date, make mistakes and then laugh your way together to a warm enjoyable meal. You won't ever hear your better half criticize the food you make again – bonus!
Where? Tott Store