Travel
Food Trail Through Leh, India
Published Date
: 04 May 2019 12:00

When it comes to food, Leh surprises you with an interesting mix of local delicacies and international cuisines, unexpected from a city nestled amidst
Leh, once the capital of the erstwhile Kingdom of Ladakh, is an eclectic blend of the old and new. It still retains the flavours of its royal past with traditional Ladakhi delicacies like Khambir (local flatbread), Chang (local beer) and Momos available at every street. However, as a popular tourist haunt, it also promises an unparalleled culinary adventure with favourites from around the world, served hot at a height 11000 feet!
The city is blessed with beautiful weather throughout the Summer months (May – October), with bright sunny days and a soothing chill in the air, perfect to stroll through the various bazaars and soak in the vibes. We recommend heading to Fort Road, Leh's main market and home to the city's best cafes and restaurants, to satiate your appetite.
Start your day with a hearty breakfast of freshly baked cookies, pancakes and a warm cup of coffee at the Gesmo Restaurant. This German bakery is the busiest café in town and serves a delightful assortment of bakes including a special Apricot pie, straight out of the oven. If you're one to experiment with your palate, their Yak Cheese pizza is a must try!
Fort Road is a colourful busy street, with boutique stores known for their exquisite marcasite silver jewellery and the finest Tibetan artefacts. Step inside any of the stores for a chat with the locals and sip on some piping hot Butter Tea, a local tea made with Yak butter and salt.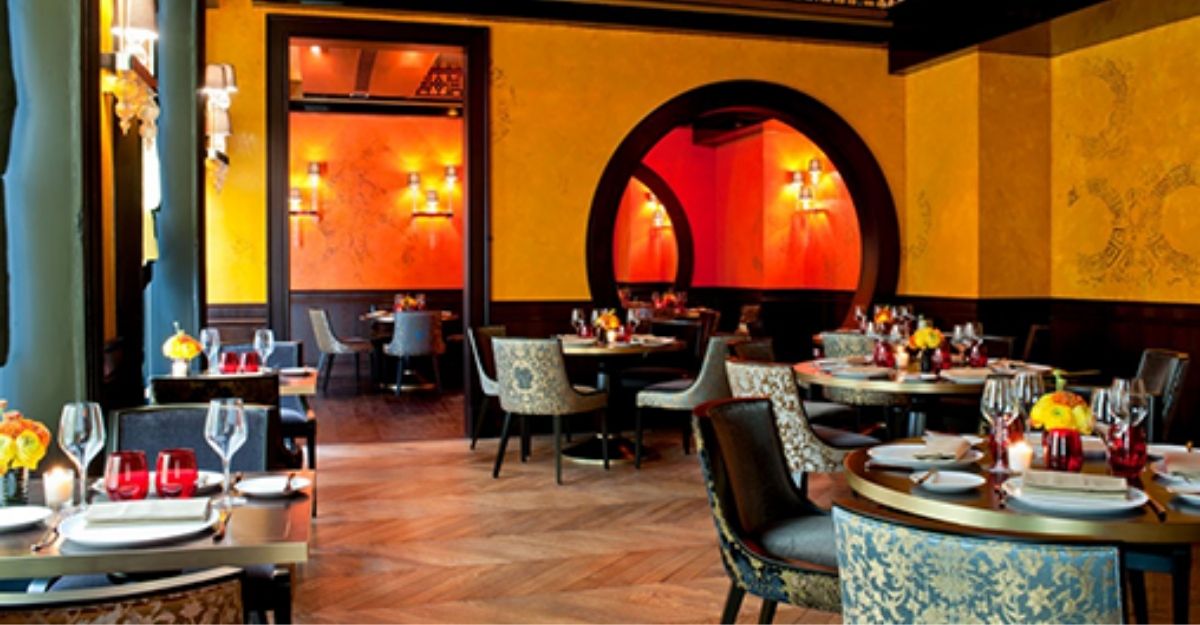 Meandering through the streets, you're bound to build up a mighty appetite. Perfect for a grand lunch at the Tibetan Kitchen, a charming eatery tucked behind the Tibetan Market at Fort Road. The restaurant has a lovely sit out opening to the sky and serves the most authentic Tibetan cuisine in Leh. Their melt-in-your-mouth Momos and Shyablok, a local stuffed flatbread dripping with cheese cannot be missed. Top it up with some warm Thenthuk soup to soothe your soul.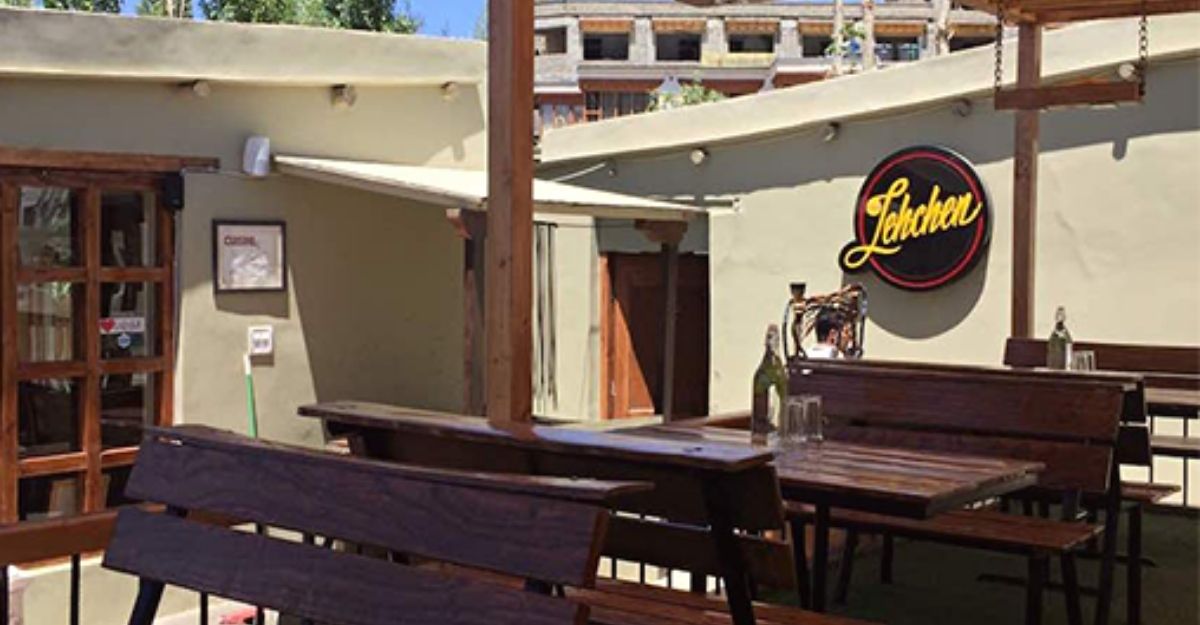 Evenings in Leh are especially vibrant, with a flurry of travellers from around the world coming together to celebrate life in the land of high passes. Spend the evening enjoying live music by local bands in Cafe Lehchen, Leh's most popular cocktail bar, over a glass of beer and stories of Ladakh from fellow wanderers. Couple it with their house special Lamb Strips served with a delicious walnut salad.
Source: Bon Appetit Facebook Page
If wood-oven pizzas, gnocchi and Italian grills is something you relish, Bon Appetit is our top choice for dinner. Located south of Changspa Road (a detour from the Fort Road), the restaurant offers a delightful setting with views of the Stok mountains and minimalistic Ladakhi architecture. A top-notch option for fine-dining, run by members of the Royal family, prior reservation is recommended for this place.
As we take you through the best of Leh, Chopsticks Noodle Bar deserves a special mention. This modern Pan-Asian restaurant, centrally located on Fort Road, serves the most sumptuous wok dishes and curries. It has a magical outdoor terrace setting with soft music, perfect for a candlelit meal. Their Nasi Goreng and Ladakhi skyu (flat barley pasta shapes in vegetable stew) are our top recommendations.
Creative. Curious. Restless. Arita chose the entrepreneurial way of life and runs a successful healthcare startup. She loves to explore the fabric of human condition through writing and yoga. Passionate about travel, she's always scouting for the most unique experiences the world has to offer. Follow her adventures on Instagram.